my favorite baby book by artifact uprising (+ a giveaway)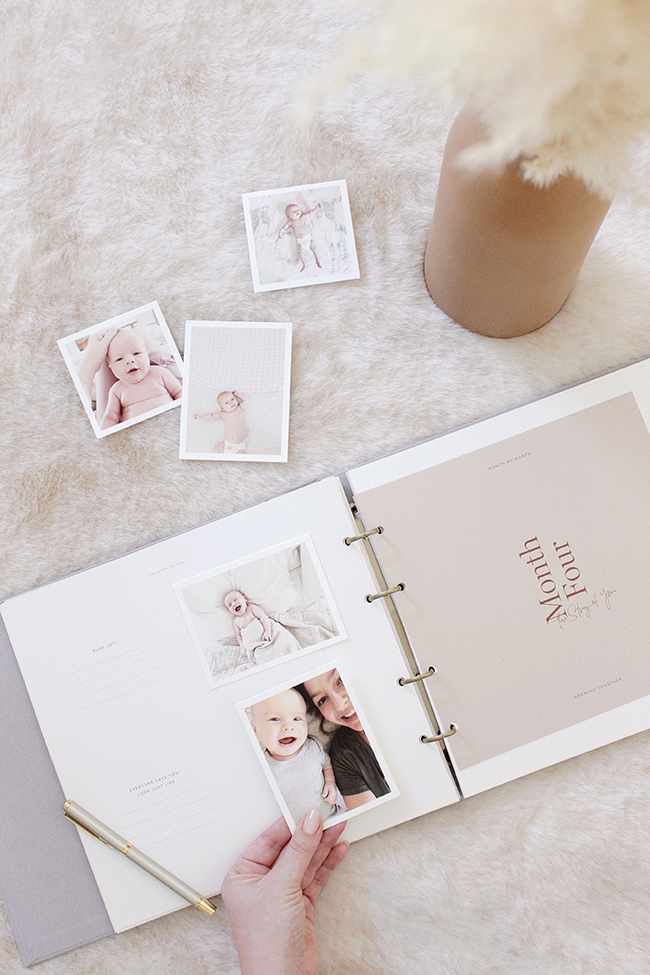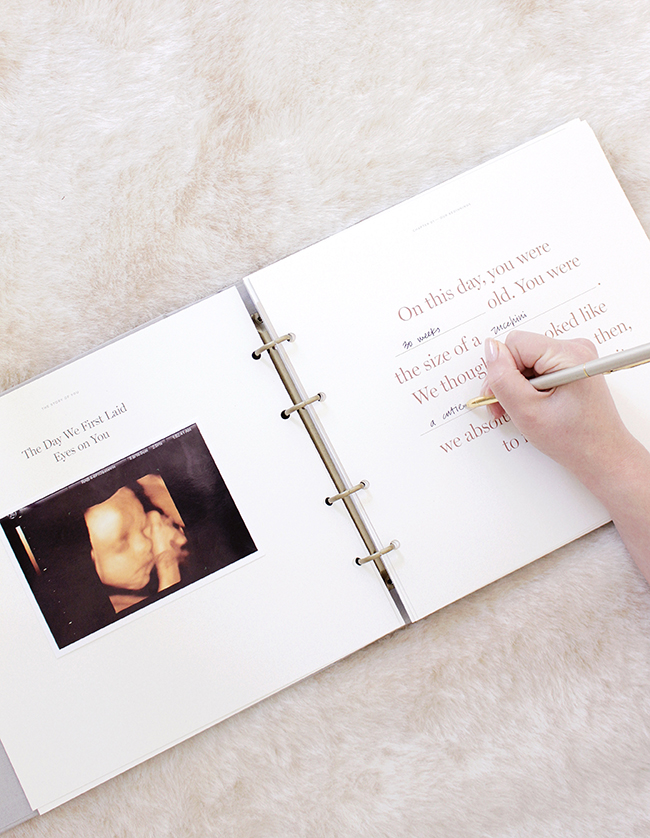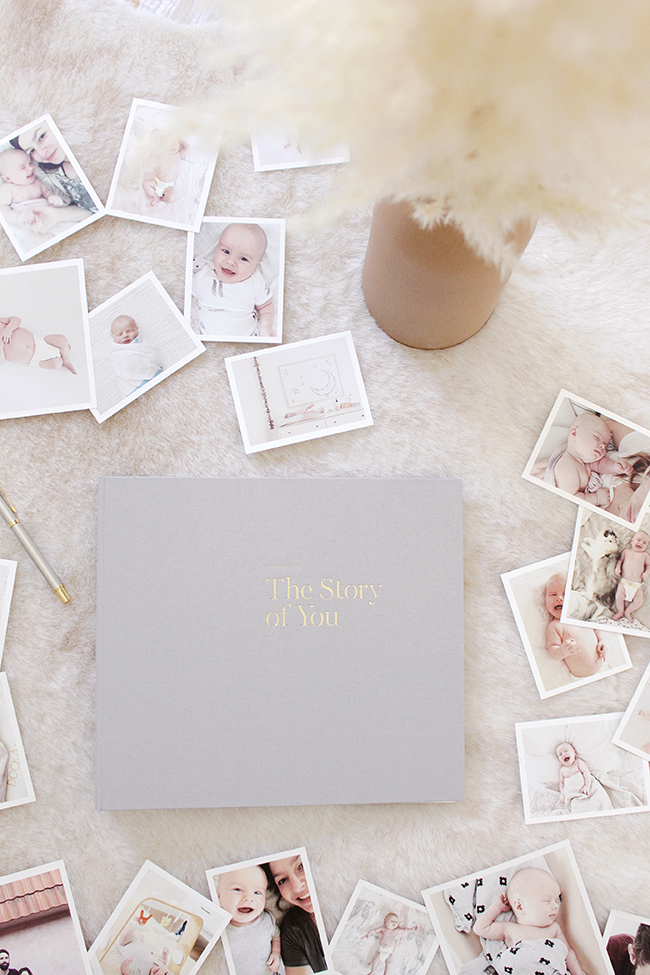 while my mom didn't really "finish" my baby book, i cherish the entries she did put in there — about our first outing to "the bagel" and my first visitors and words and tooth, so i was for sure going to do one for arlo. and then i went a little nuts. i got three different books because i couldn't decide and i liked them all for different reasons — and i actually thought i'd be able to mildly keep up with each of them too. so then i decided gid would have one book and i would have another and arlo was so lucky he'd have a baby book documented by both his mom and his dad. well i spent about an hour with my book until i realized that was a stupid idea and completely unrealistic and if we have free time like that, we should probably be doing something more fun than silently filling out our own baby books. then i discovered artifact uprising's "the story of you".
it's exactly what i wanted, a perfect balance of wordy and photo-based, so i wouldn't feel like writing entries was this big daunting task every month, and it's a really good excuse to print photos regularly so that i can make sure all these photos i take of arlo daily aren't just getting lost into oblivion. so i am so happy to have teamed up with artifact uprising today to give away one of these!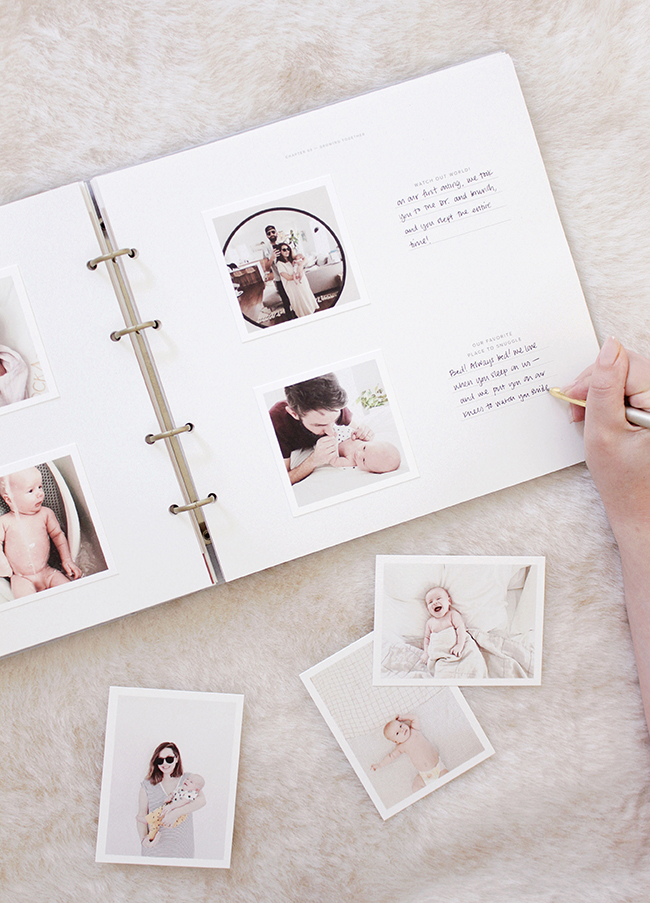 the book is so gorgeous — it's designed so beautifully and thoughtfully and has all these little fun prompts and details, like envelopes for cards we got from our loved ones and fill in the blanks i love. i've been using the extra prints all over the house, hanging some on the fridge and framing others for the grandparents — i'm also thinking of doing photo books for him every so often too. because i clearly feel the need to document. my poor second child huh? the book also comes with a credit for a set of prints (whatever size you want), a pen + adhesive.
it also feels actually creative to work on, which is kind of crucial when you're home with your newborn — i think a lot of new moms sitting home all day with their babies can agree, you need something to do besides just watching tv and doing constant laundry and inhaling food during naps. and while this is still technically not something for yourself, it totally also is. because lets face it, arlo will not care about this for many years so for now it's all mine. i've been doing quick entries during nap times and while i pump and i am going to force myself to keep up with it! (it goes until his first birthday but you can add more pages too)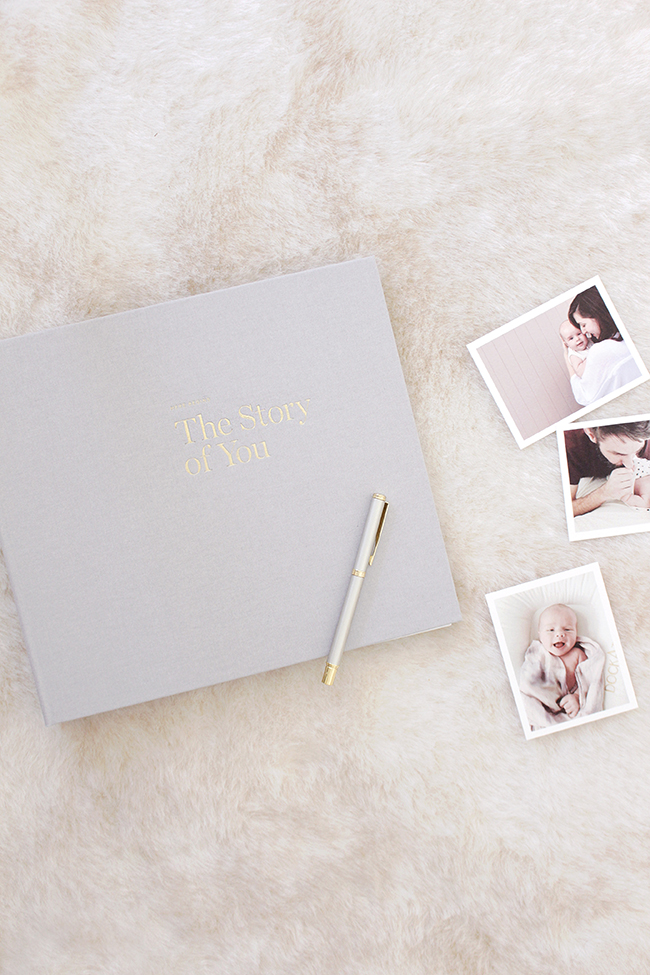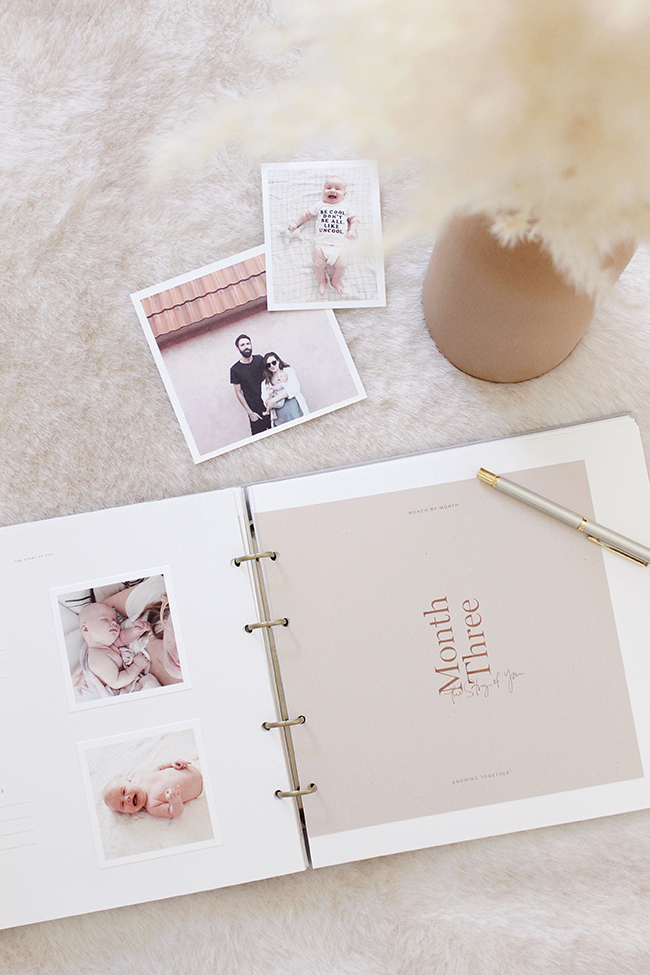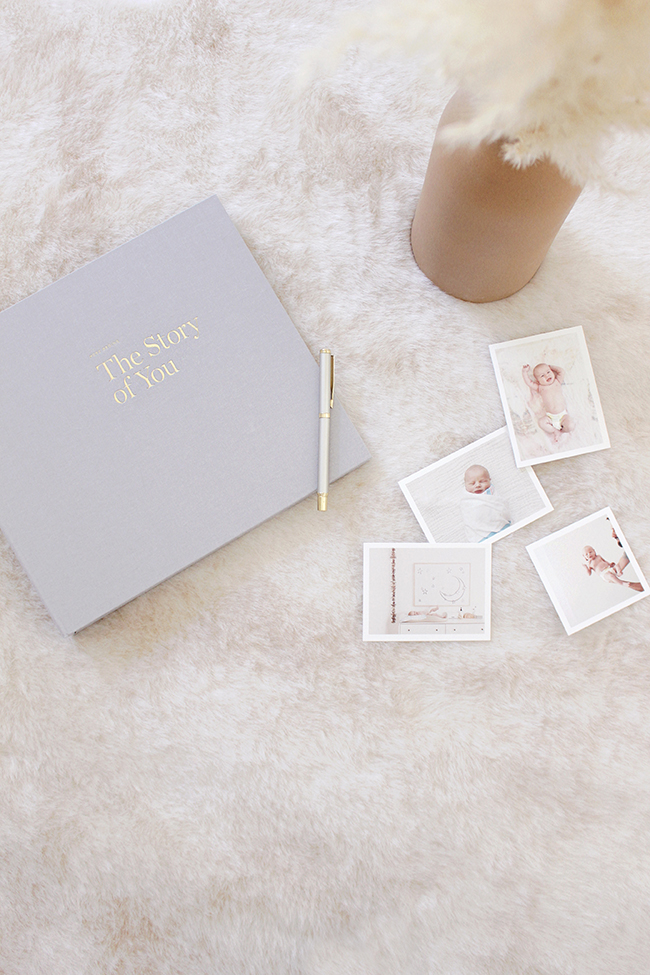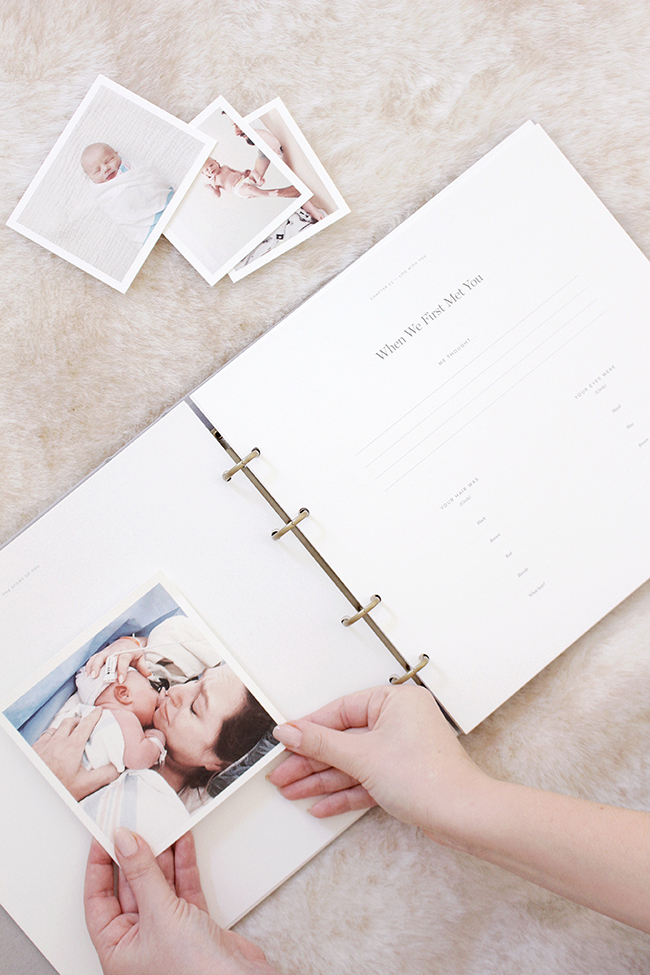 anyway i'm v obsessed with mine. it's perfect for any of you expecting or new mamas, or a really special baby shower gift. if you wanna win it, just tell me in the comments why and then you totally might!
** GIVEAWAY IS NOW CLOSED **
CONgrats to the winner, china
but please use code MOLLY10 for 10% off your baby book til 10/14/17!
---
the winner will be chosen 8am PST on october 2nd
THIS POST WAS IN PARTNERSHIP WITH ARTIFACT UPRISING
ALL OPINIONS ARE 100% MY OWN