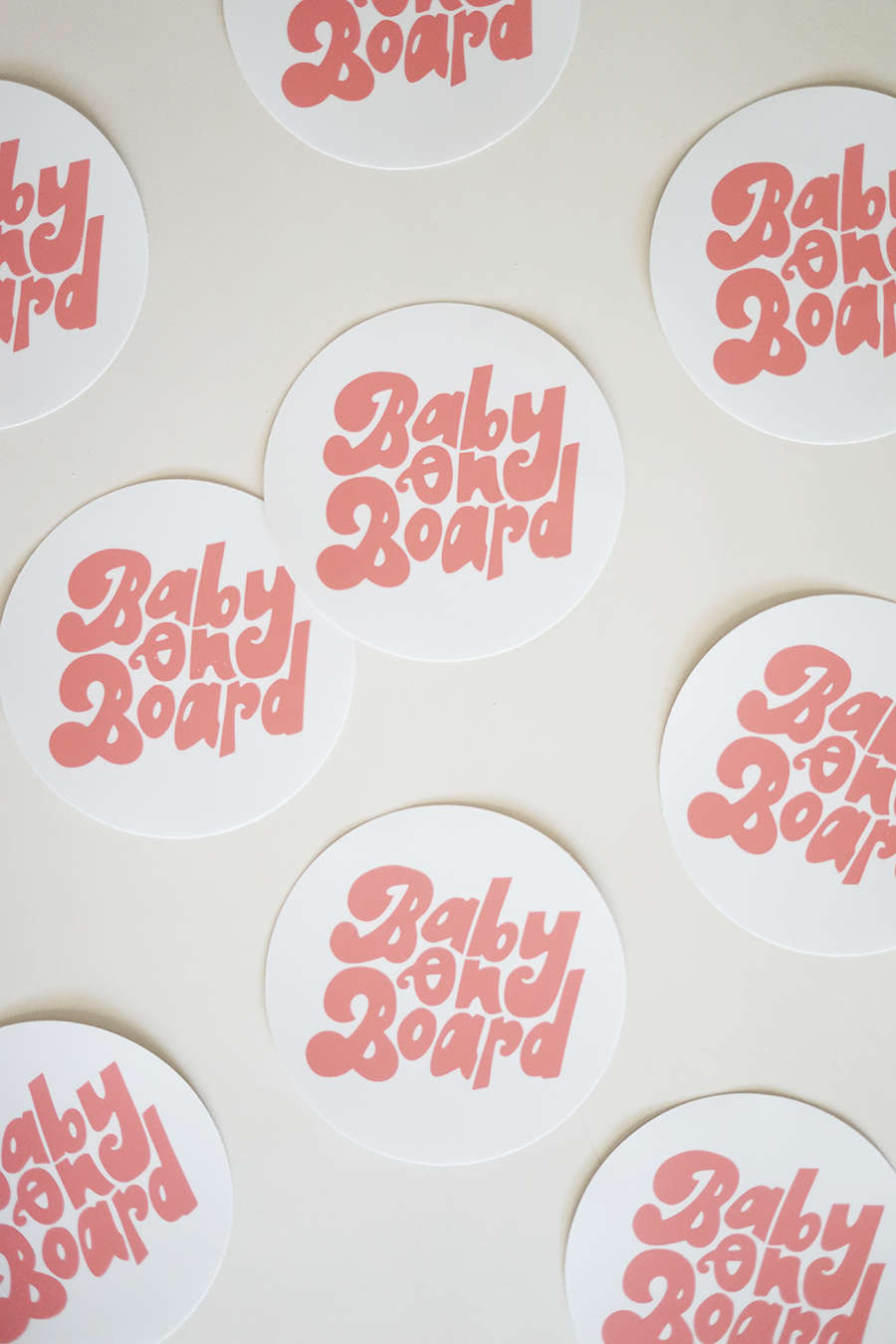 you may have seen on instagram that i decided to design my own baby on board sticker — i hated all the options that were available so why not just make it myself! and because i went to the trouble of having it printed, i thought i should print out some extras for you guys too.
besides encouraging other drivers to be a little more careful, baby on board stickers are also used in the event of an accident by first responders to know that there's an infant in the car (you should place the sticker on the side that you have your car seat)
i decided to donate a portion of each sale to charity — and i have always loved supporting operation smile. operation smile is an international medical charity that has provided hundreds of thousands of free surgeries for children and young adults in developing countries who are born with cleft lip, cleft palate or other dental and facial conditions. without surgery, 9 in 10 children born with a cleft condition could die. you can read more about them here.