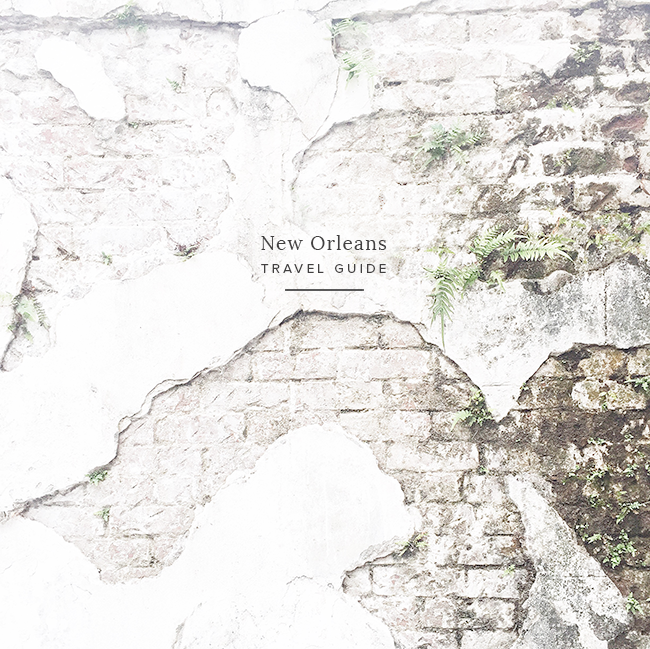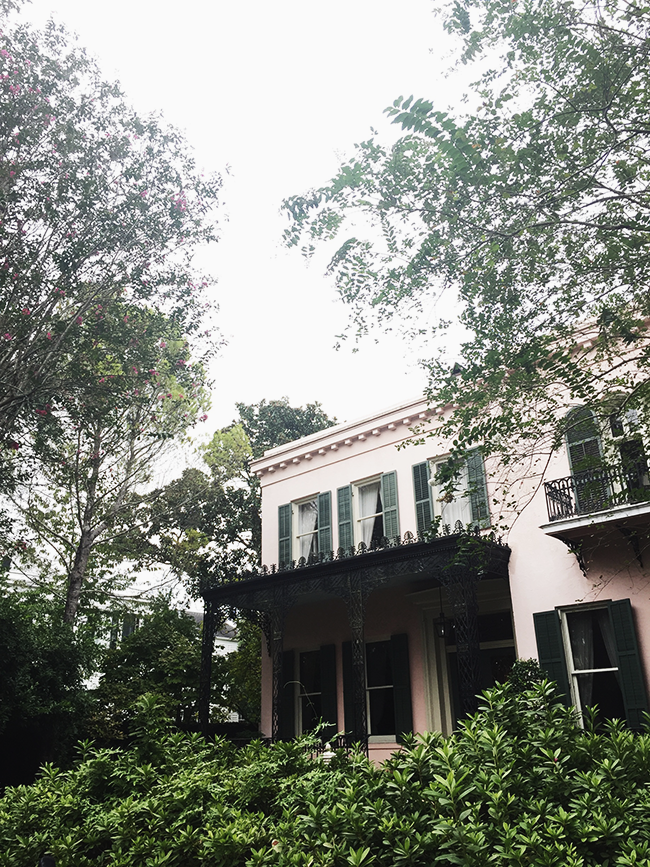 we had the best best time in new orleans last week for our anniversary, so i wanted to share a recap of our trip with you guys!
first off, we stayed at the old no. 77 in the CBD (the central business district) when we first got there, i was worried that we were too far from all the stuff – but i really liked the location and we were randomly walking distance from all of the restaurants we were going to for dinner.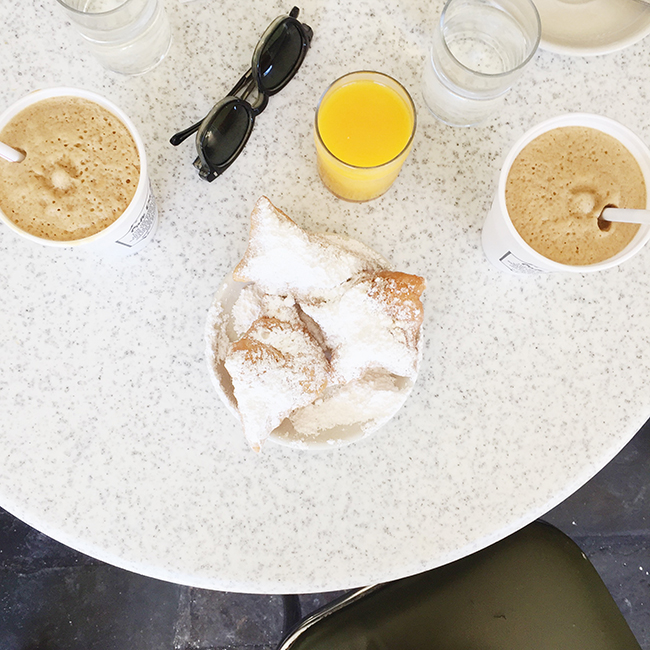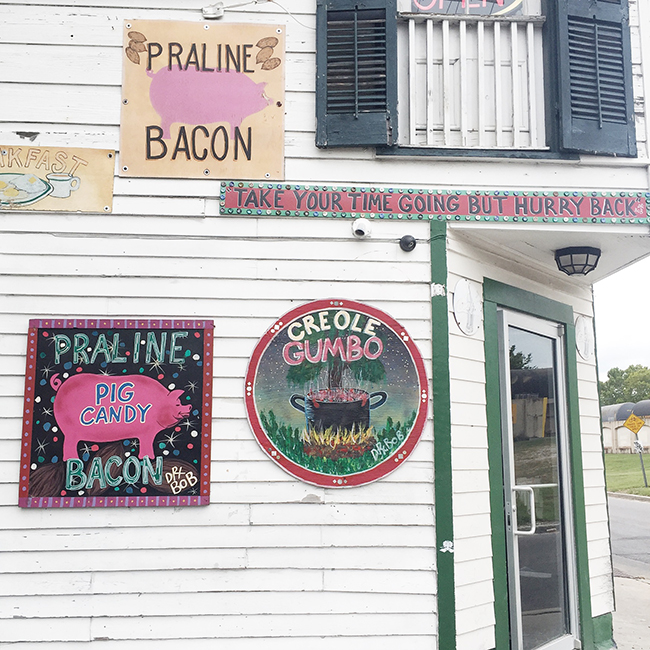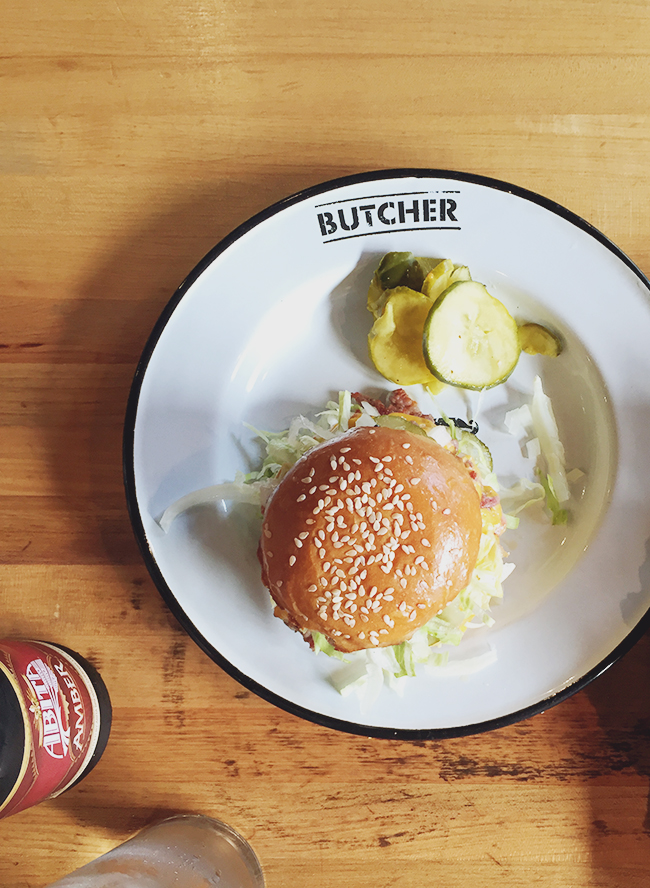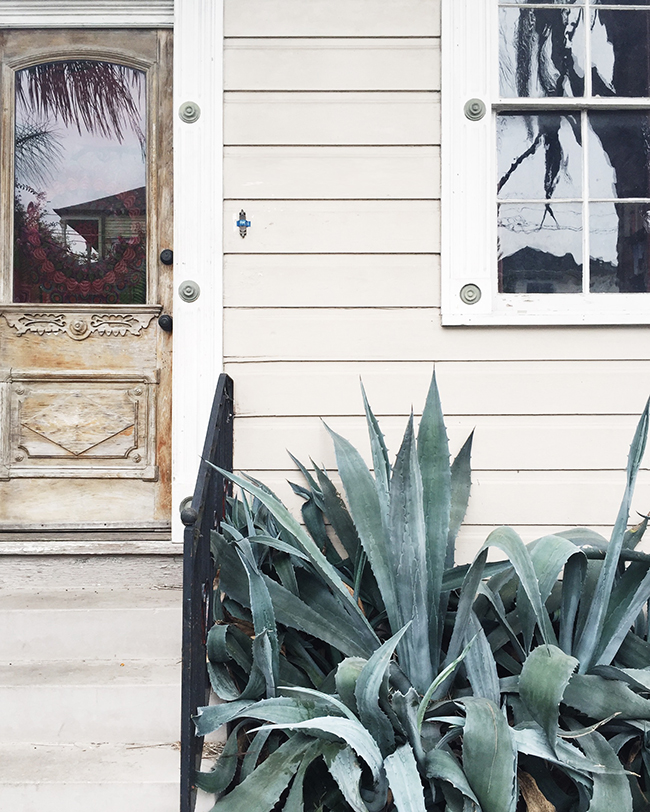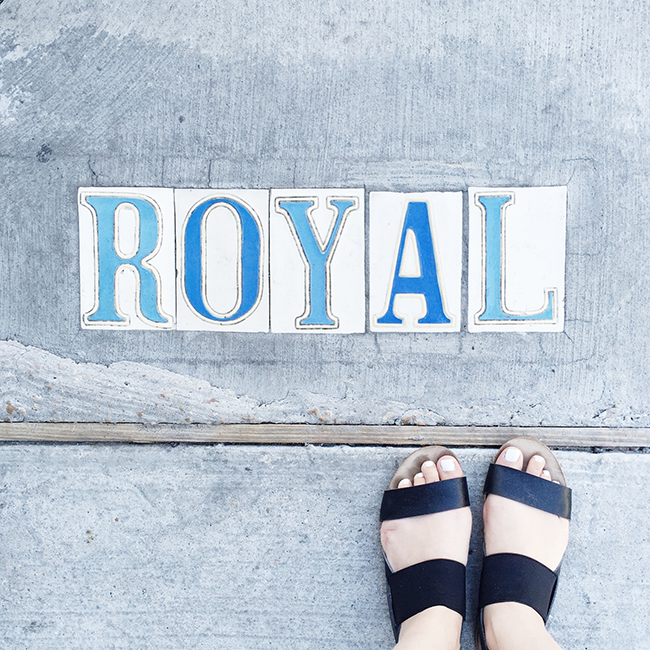 we walked SO MUCH. i mean i guess that's what you do in a city is walk around, but i'm never prepared for it. our first day we walked like 17,000 steps according to my health app and i then noticed a few days before that i had walked 62 steps. oh man i need to walk more.
we had super delish food and cocktails the entire weekend — which i'm just going to lay out at the end of this post. i'll just tell you what we did first.
our first night we did the mega tourist and explored bourbon street with a neon hand grenade – it was pretty funny to people watch and catch drunk sound bites from people. we were happy to have done it right off the bat and not have to do it again.
the next day we explored the french quarter and frenchman street and popped into voodoo shops and took a bike taxi and had lots and lots of cocktails and a really good dinner.
on our last day, we headed to bywater in an uber, had breakfast and strolled around — it was definitely off the beaten path compared to the touristy spots further back west. we wanted to see marigny too but we didn't and i forget why. then we went to the french market because i am insistent on finding a special keepsake on every vacation now (we went to greece once and we only came home with towels and i wish i had bought something cool there). there we bought an onyx pyramid and that totally counts as a special keepsake. we then took the trolley to the garden district to see the cemetery. but it was closed. OOPS. so instead we strolled around the garden district checking out dope houses and walked around magazine street to get donuts. that night we had our anniversary dinner, so we went to emeril's. i was hesitant because i wanted to go somewhere cute and trendy but gid insisted so we went and we had the best time. the food was amazing.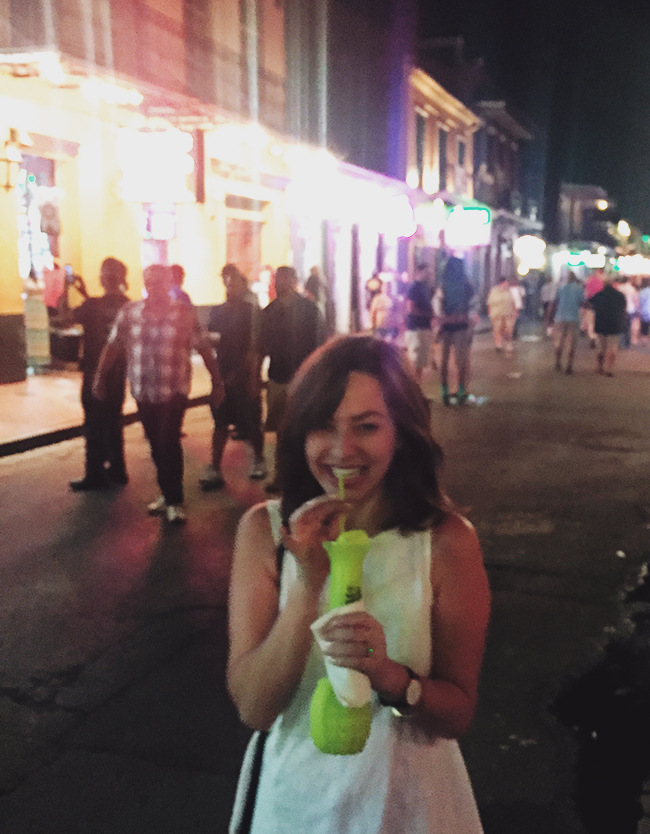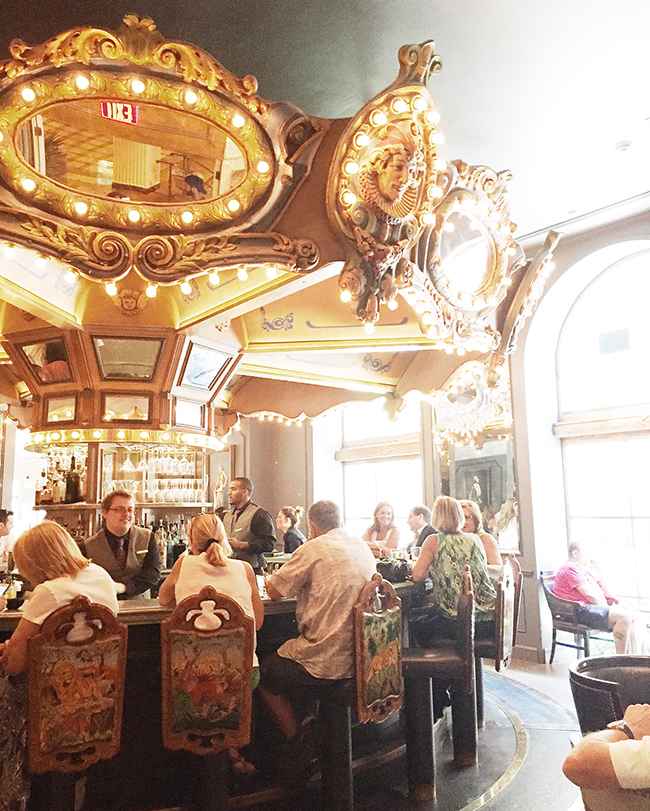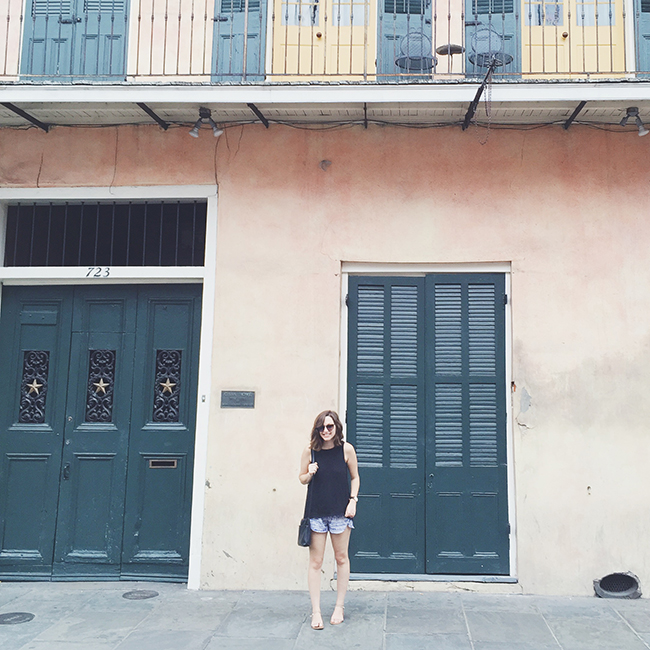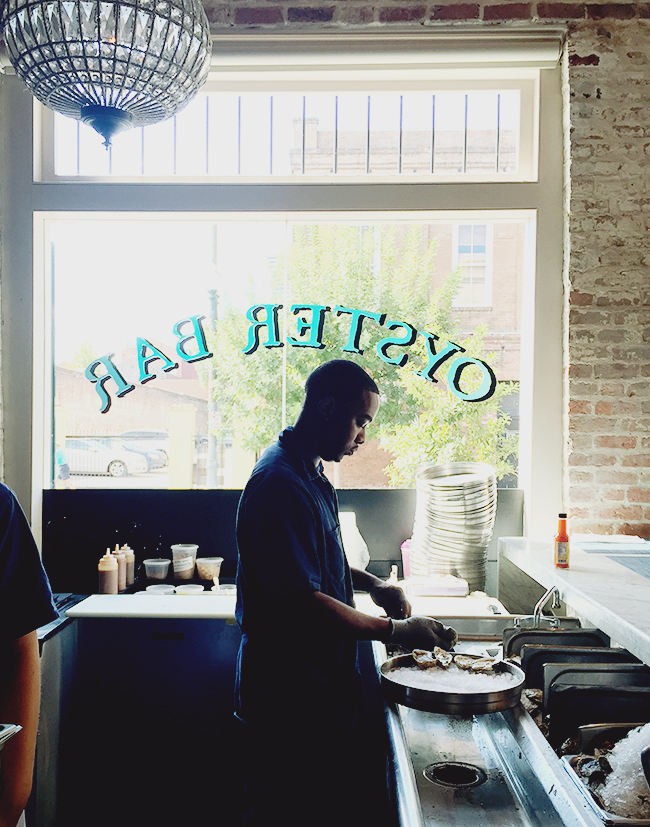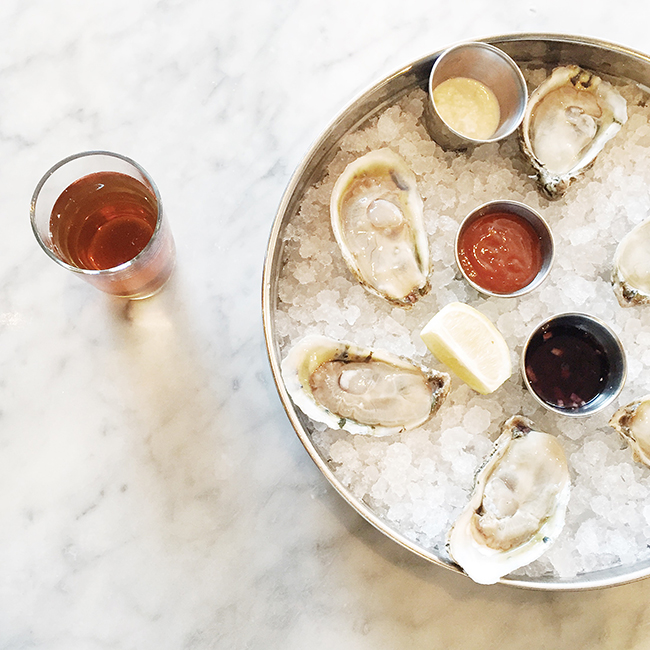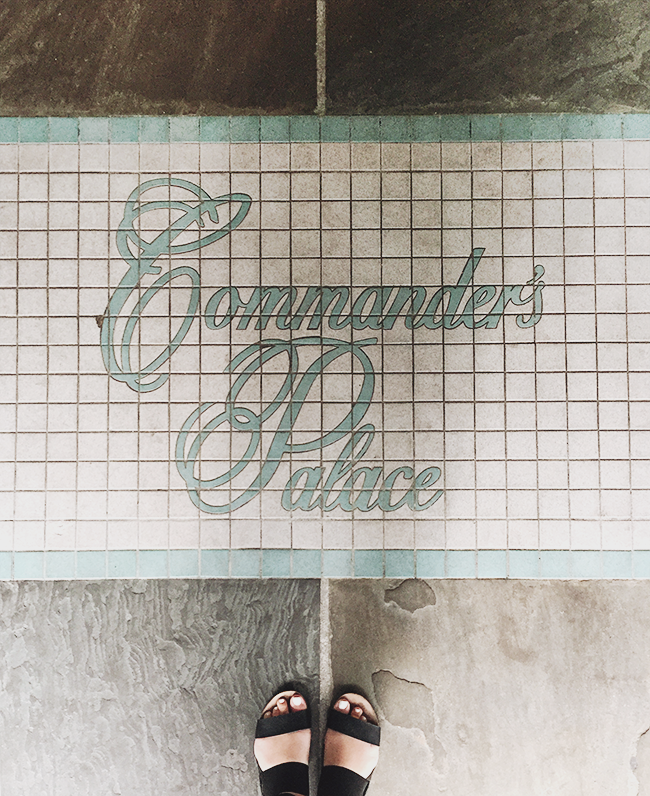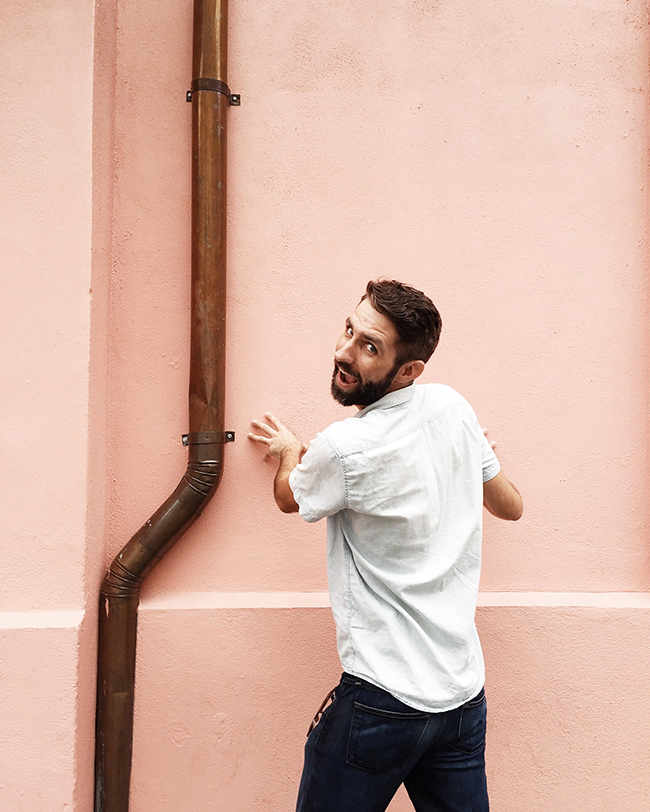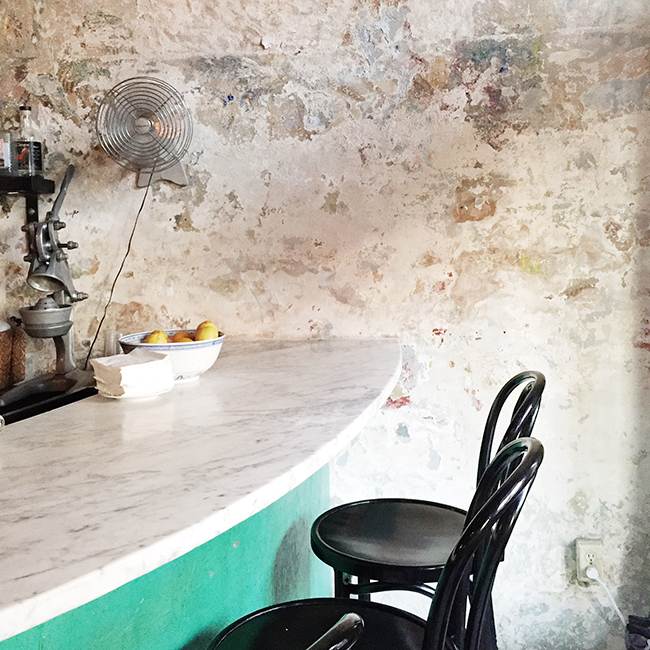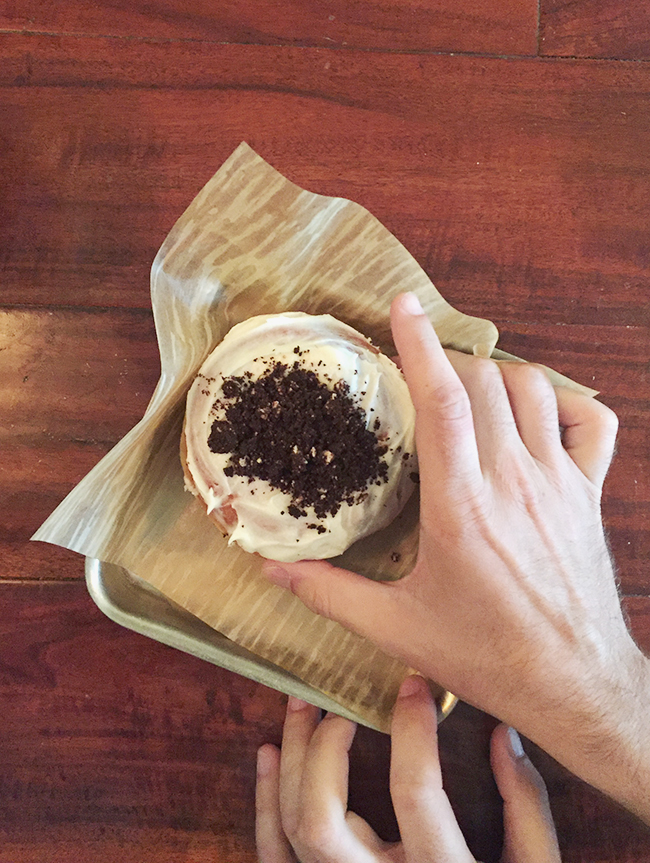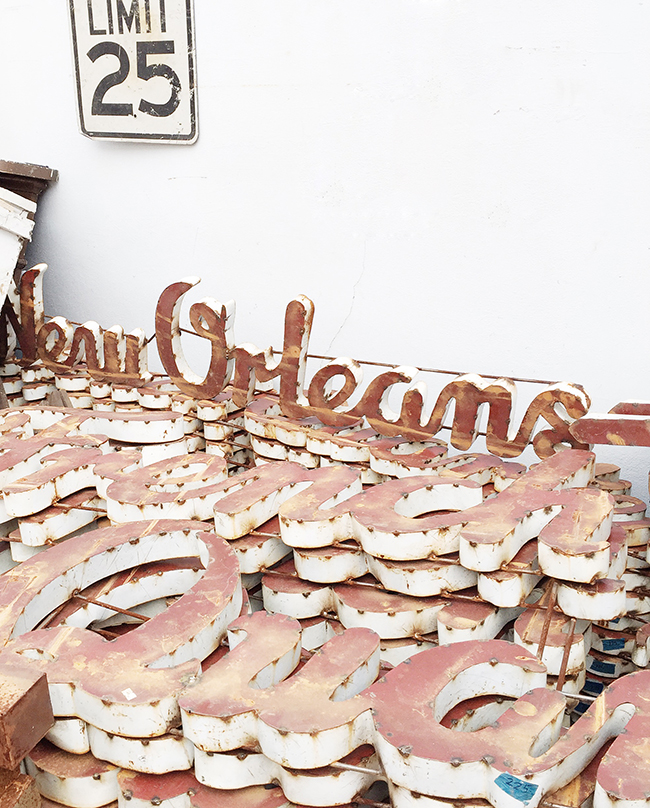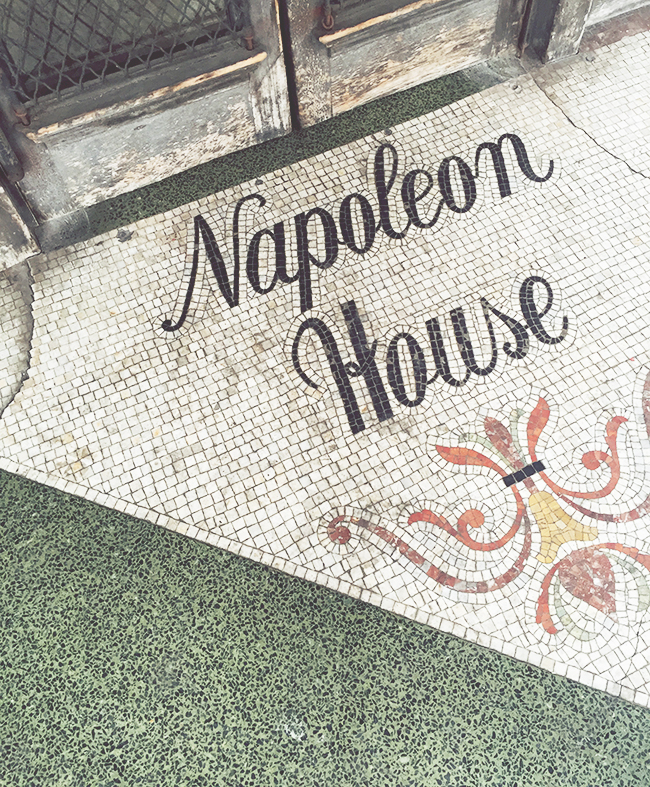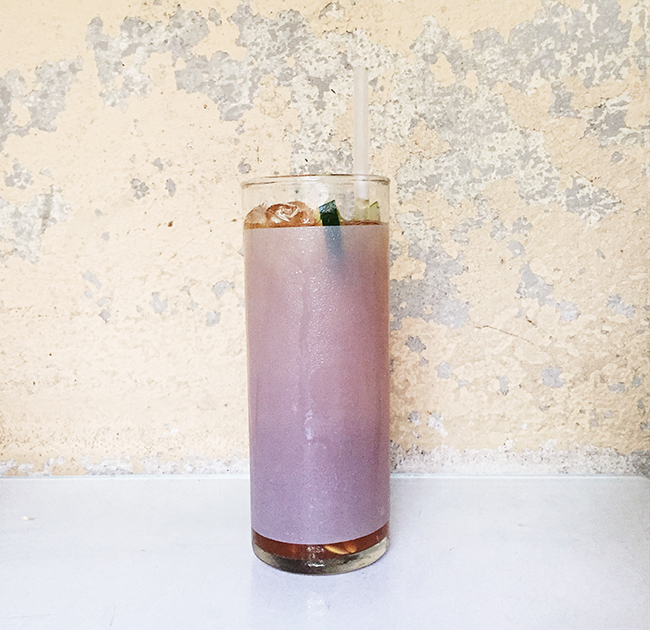 BREAKFAST
elizabeth's (cozy local vibe, praline bacon!)
cafe du monde (the most touristy, but the frozen cafe au laits are INSANE)
horn's (we didn't make it here but i wanted to go so bad so you should)
cafe amelie (another spot we wanted to go to but we didn't get a chance)
LUNCH
cochon butcher (charcuterie heaven)
mother's (po' boys and bread pudding!)
DINNER
peche seafood grill (omg louisana oysters are the beeeest)
sac-a-lait (cajun creole, so so good)
emeril's (he's famous for a reason + omg the bbq shrimp)
DRINKS
cane & table (good drinks and cute courtyard in back)
napoleon house (pimms cups!)
the carousel bar (IT'S AN ACTUAL CAROUSEL!)
arnaud's french 75 (if you drop your french 75, they won't refill it. i learned the hard way)
bacchanal wine (courtyard with wine and live music)
DO
explore the french quarter
do one night on bourbon street and get a hand grenade
the garden district (the cemetery and pop into commander's palace for a martini afterwards)
district donuts (the cookies and cream donut was amazing)
bywater / marigny
the french market (in case you need an onyx pyramid)
swamp tour (we had one booked but cancelled it due to time)
tarot card reading (gid wouldn't let me and i'm still sad about it)
TRAVEL
ubers / taxis (we were hoping uber was easy there, and it was!)
bike taxis (look for the really cute ones, because there are a lot and they're very cute. i had a crush on ours.)
trolley (we took the trolley to the garden district and it was really fun)
it was definitely a little shorter of a trip than we would have liked — we had to fit so much into two full days that we were totally beat. i'd for sure recommend at least three of four days so you can take your time and do all the things. anyway, hope this helped in case you're planning a trip there!