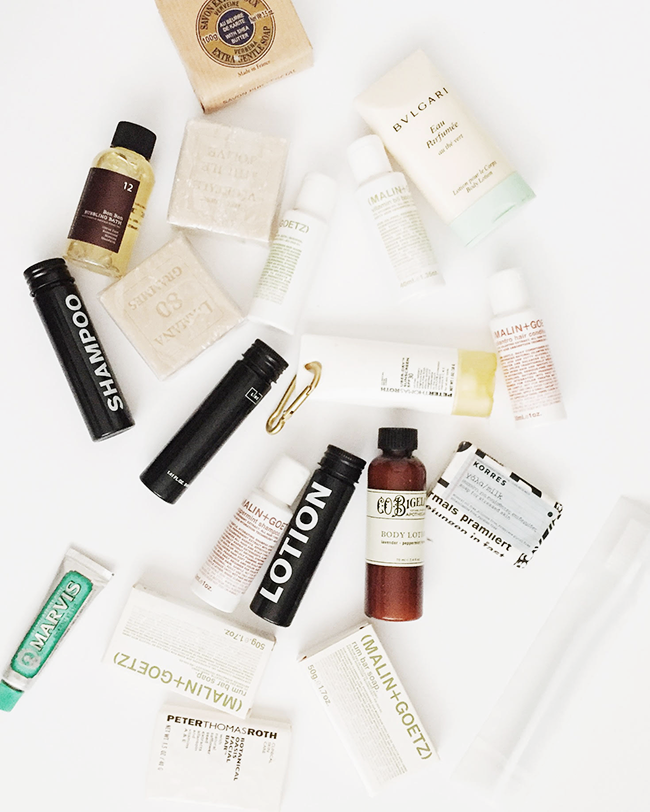 we've started packing up in a big way, even though we just postponed our move date for another week so that we can have the living room painted before move in. so basically, we're about a month away from moving and we started packing already. what have we done. but i think this way we'll feel nice and relaxed the whole time and be able to be more conscious of what we bring and what we don't. the hotel toiletries above are decidedly being brought.
as soon as i do another walk through, i'm going to take photos of the house to share — but guys, it's all i can think about. like any chance i get i'm watching property brothers on netflix and i'm making all sorts of photoshop comps of plans and theres so much i want to do and oh man i need to chill.
anyway, here are some fun links. have a great weekend!
⋅ i may use all lowercase, but i nailed this quiz.
⋅ the best movie in every state.
⋅ love this DIY halloween costume!
⋅ sadly i don't think she's rich like she should be.
⋅ a really handsome update for the kitchen.
⋅ want to drink them all.
⋅ i want this backpack.
⋅ super cute DIY concrete platters.