our little babymoon in encintas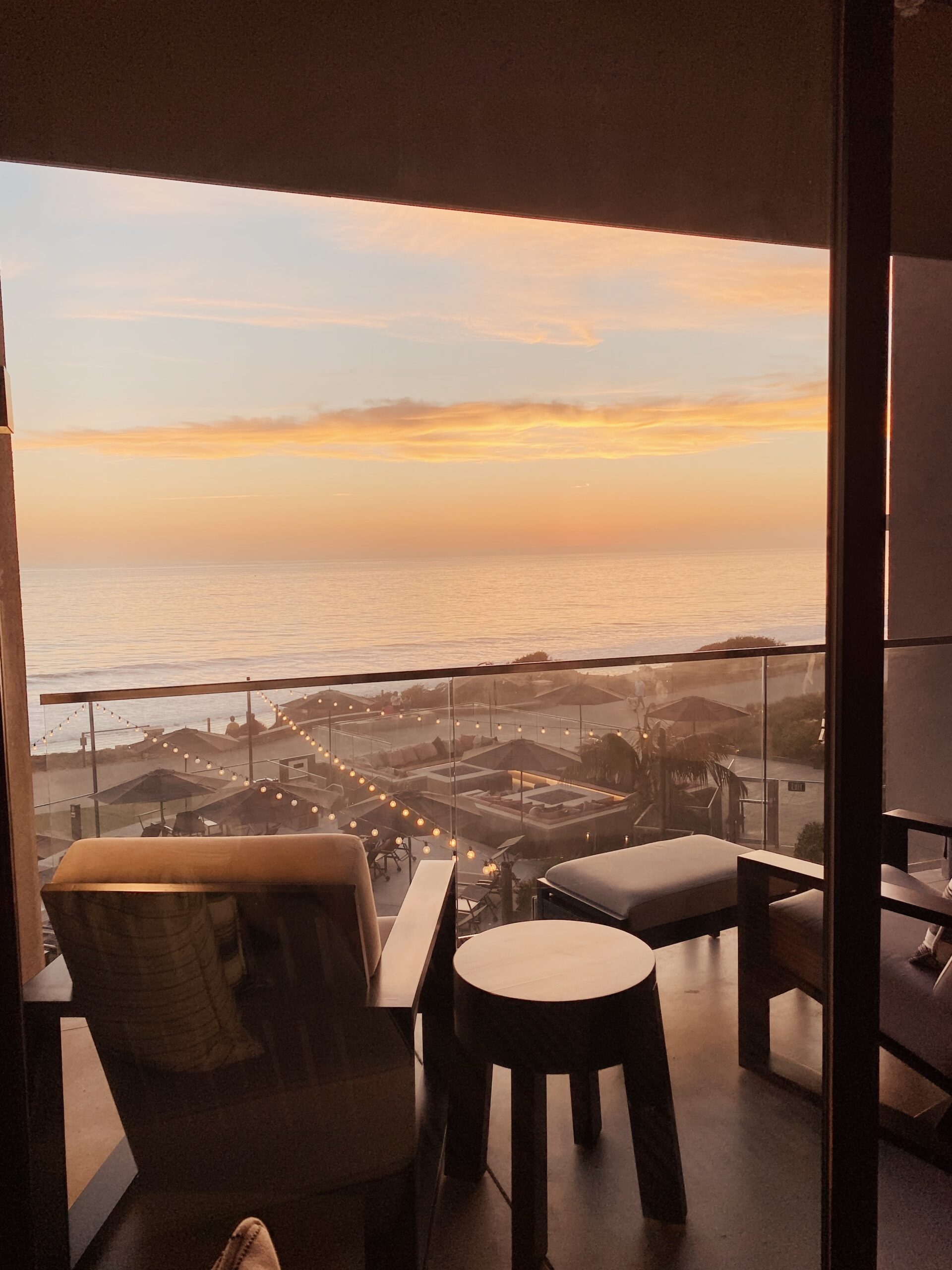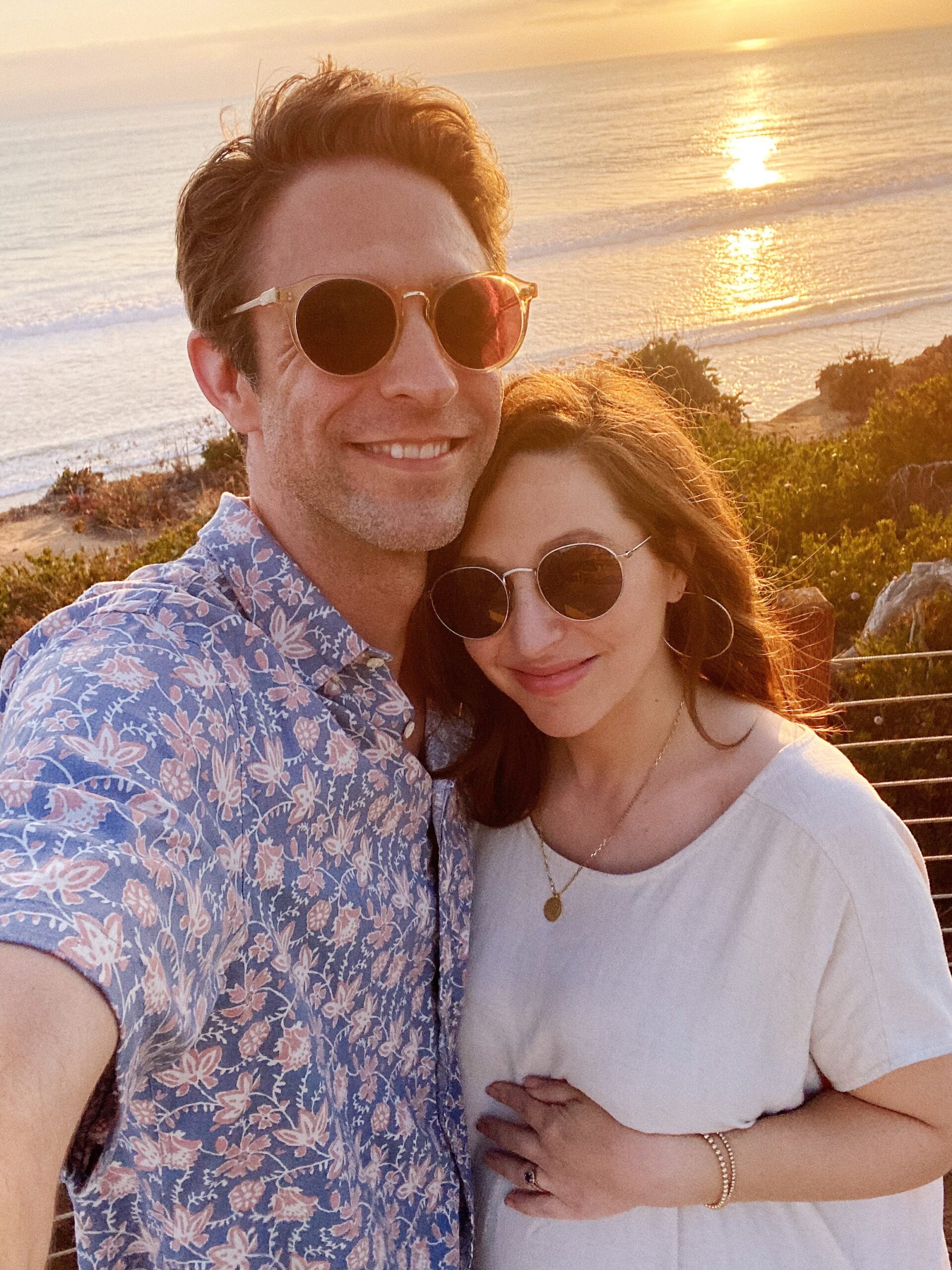 just wanted to share a little post on our perfect little babymoon! i am so happy we did it.
we debated whether we could get away and actually relax that arlo was gonna be ok. originally we planned on cabo, but the closer to the date we got the more afraid we were that we'd be so far away and what if something happened and we got stuck in mexico etc. so we cancelled cabo and changed to a hotel 2 hours away instead.
i think it really helped us relax knowing we were close– but obviously everyones childcare situation is different!
we had poppy (my dad) babysit and he thought it would be a piece of cake, which he quickly realized was far from the truth lol, and i also had our babysitter come at nights to do bedtime and my brother come in the mornings to help get arlo to school on time. overall, arlo survived!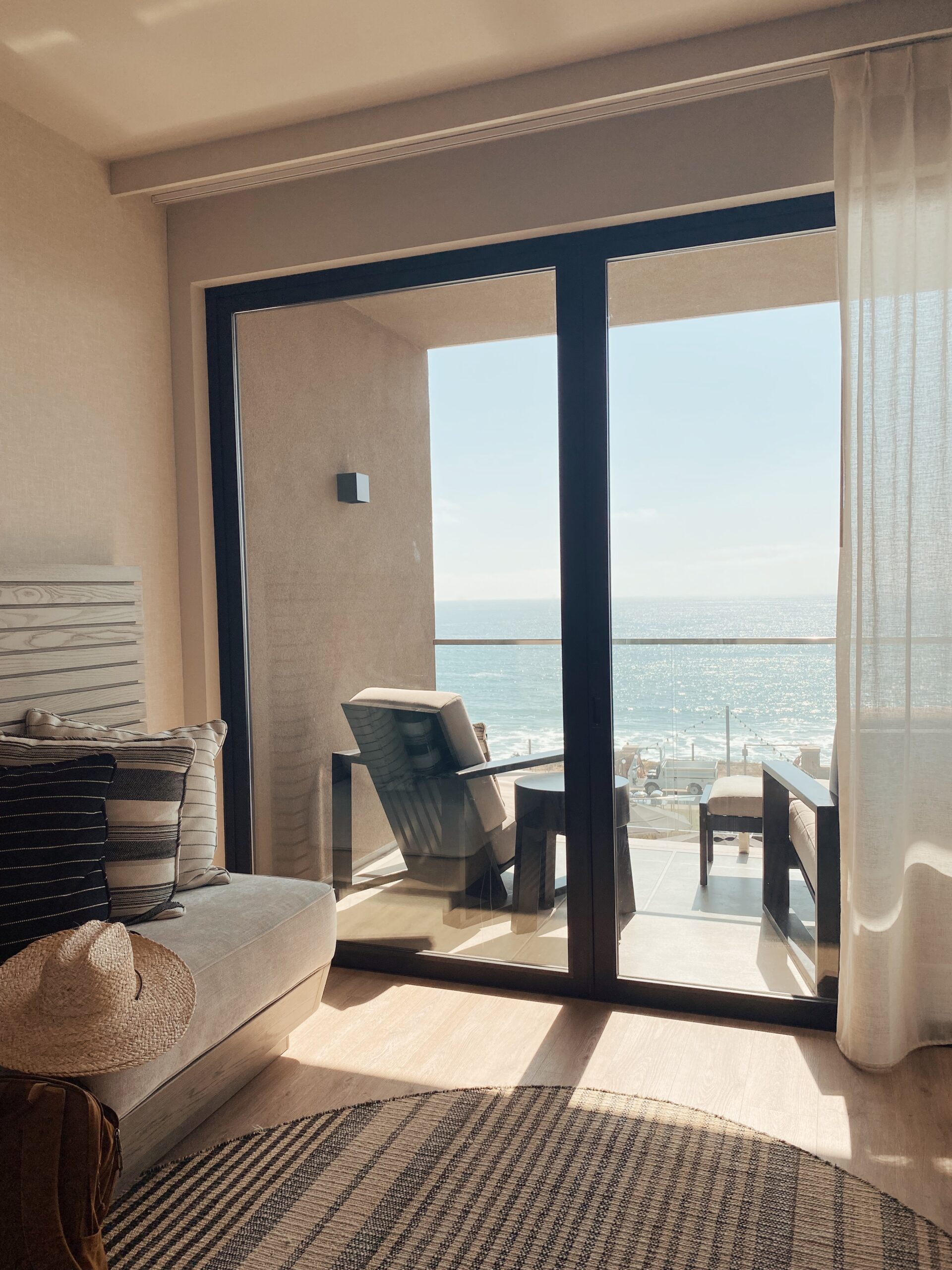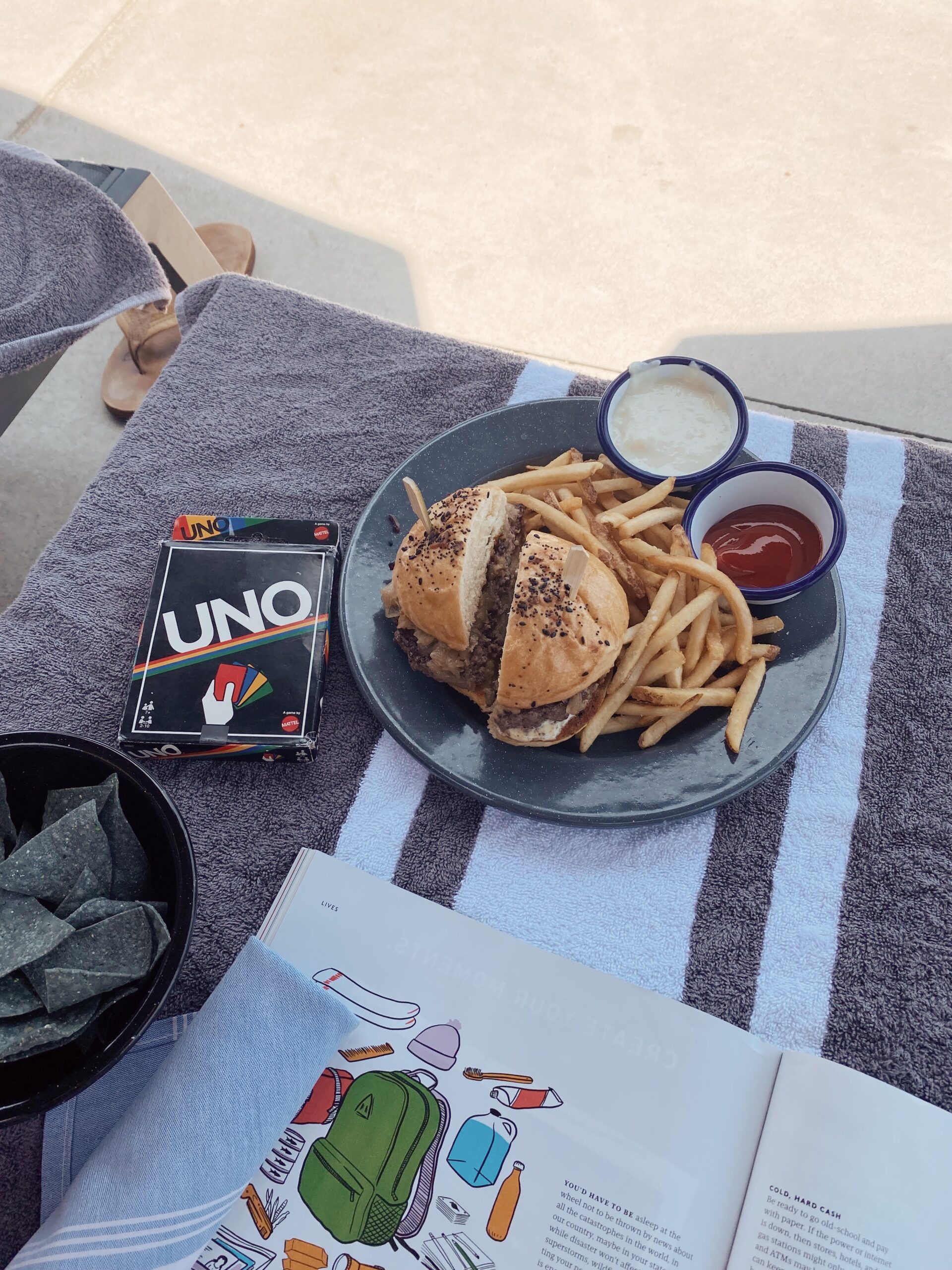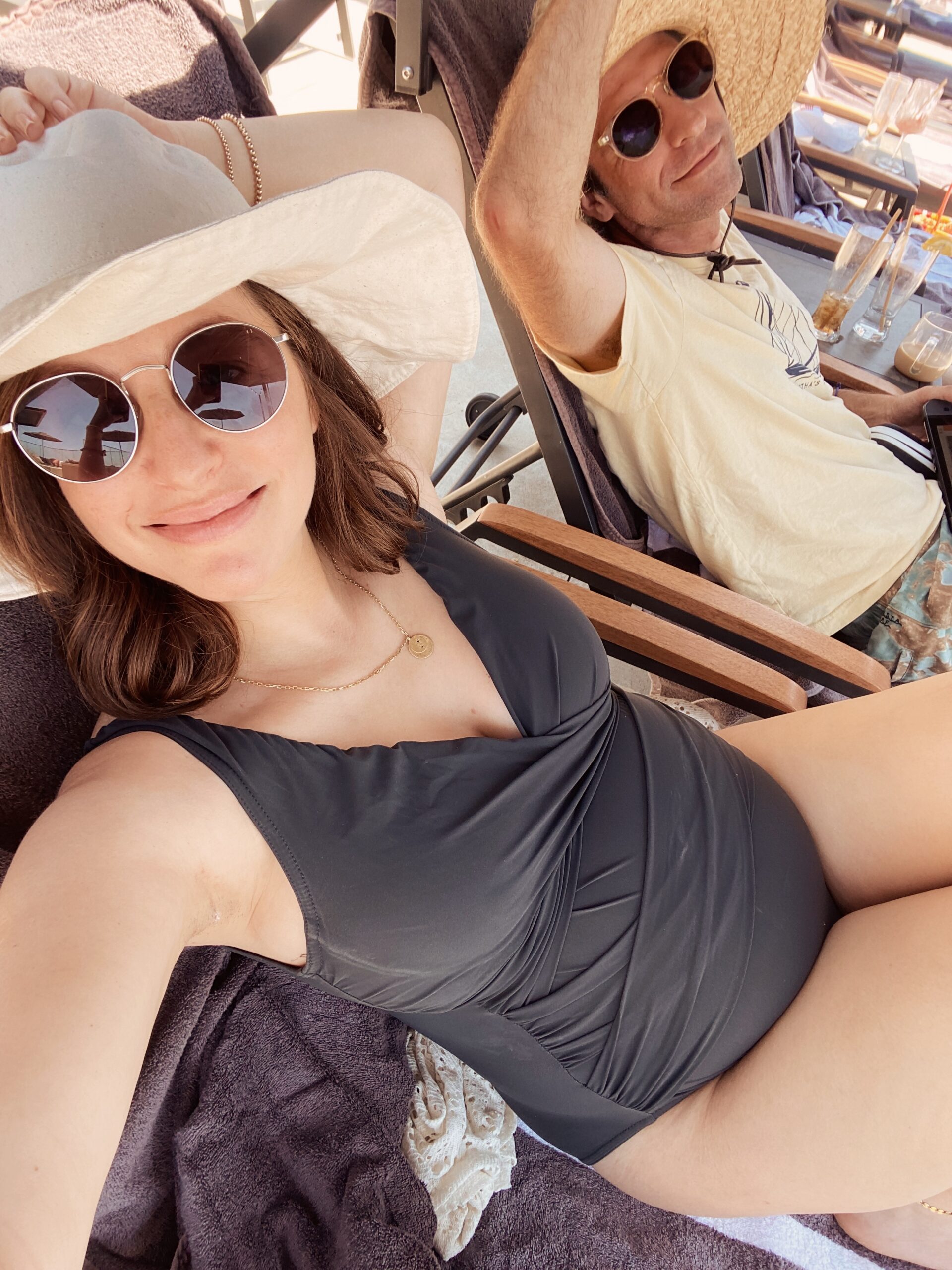 but back to our trip — we did three nights at the alila marea beach resort in encinitas. it wasn't cheap and we sprang for the oceanfront room, but i'm so glad we did because we spent most of our trip sitting on the balcony watching the ocean and the sunsets.
my priorities for the trip were just to be able to see the ocean and have meals without leaving the resort.
our non-intinerary
normally when i travel, i am all about hitting up cute shops and restaurants but the whole point of a babymoon is to relax (isn't it?!) so i made sure we had no agenda. we stayed at the hotel for two dinners and went out for one.
we also sat by the pool, walked to the ocean, ordered breakfast from room service, played uno, went to the spa, saw every sunset and watched a bunch of love island uk. we were both so relaxed!!
just like all parents– we're also always mom and dad, so it was so nice to be just us again for a few days and actually remember how much we enjoy each other. we go on date nights but it's really not the same vibe.
we also only have one car, so we had to rent one to drive there and decided to go for it and got a red convertible haha — it made the drives very peak. highly recommend!
details of our trip
alila marea beach resort in encinitas — we got an oceanfront king room. we stayed three nights (i think you have to have at least one FULL day on a staycation to truly relax) you are overlooking the pool, so the balcony isn't super private, but it ended up being fun for people watching.
they have a beach concierge who can set you up for a full beach day with everything you need for free, but we ended up not feeling like it and stayed at the pool haha. we ordered lunch by the pool and it was very chill!
we had two dinners at the restaurant vaga, the market fish (branzino, my fave) was prob the best thing we ordered.
we also had dinner at herb & sea in town, but tbh we didn't think our meal was that good :/ but the restaurant was very cute!
room service for breakfast was fine, but we actually saved a ton of money and enjoyed our food more when we got croissant breakfast sandos from the coffee shop at the resort.
on our last day, we checked out late and drove through carlsbad for lunch and donuts at the goods, and went to this toy store to get something for arlo to bring home. i love campfire restaurant but they're only open for dinner now.
sorry i don't have cute shops for you! if you do go and want to explore the town, a follower did send me some recommendations: magical child, salt culture, the nada shop, grounded and thread spun.