our trip to
martha's vineyard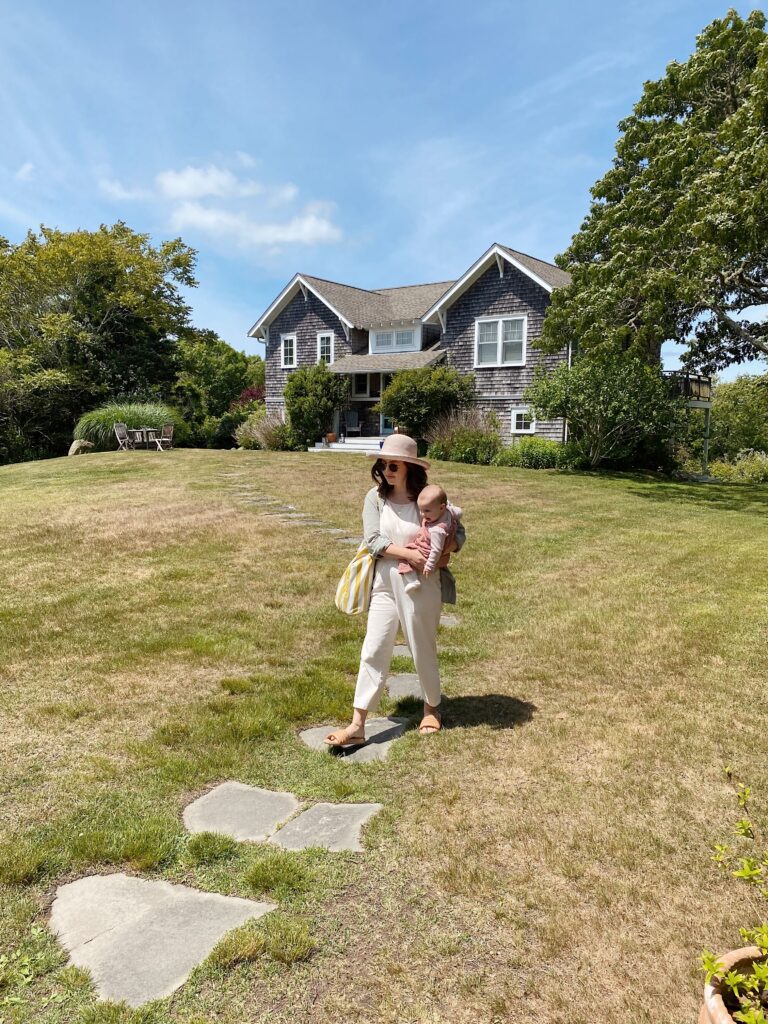 we spent two amazing weeks on the island i love so much, and honestly i could have stayed longer! there's just this mellow energy that is so infectious and it forces me to feel a lot more chilled and peaceful than i guess i do at home.
in my dreams, my family gets a house there (my mom had a few over the years but sold them all) and we could spend the summers there and the kids could go to day camp there, but we'll see if that ever happens. in the meantime, a little recap of our trip!
i do have a big travel guide post i'll try to update with new spots as well.
the first week, we stayed with my family in a big fancy house in vineyard haven. vineyard haven is my favorite town, i love the calmness of it compared to the much more touristy oak bluffs and there are so many cute little shops. it is dry, so there aren't that many restaurants, and we did a lot of takeout and our options definitely weren't endless.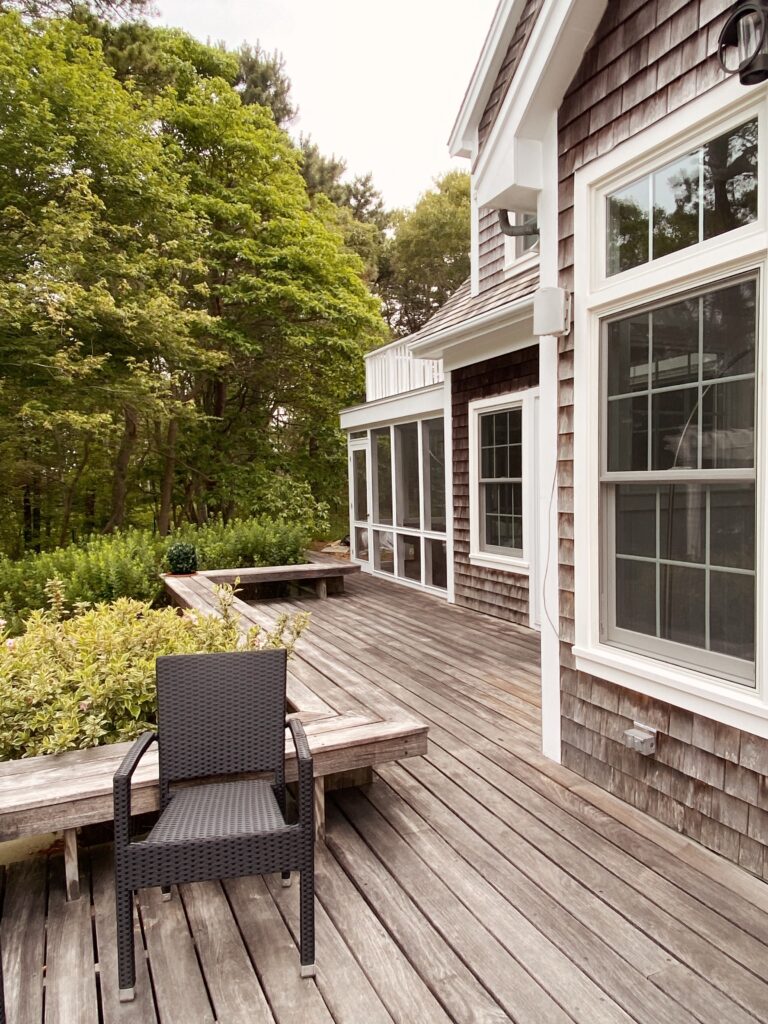 we had a pool, so we spent a lot of time at the house swimming, but we did get out a bit. our favorite places to go are to walk around vineyard haven (there are so many cute shops on main street), and we love to go to noman's for dinner, it's the most kid friendly place to eat ever.
the second week, just the four of us moved to chilmark. chilmark is up island and i've always wanted to stay there to see what it's like. it's much more secluded and also where larry david lives lol. we did love it, we had a huge quiet backyard to play in, but with young kids, i suppose it wasn't the most convenient to get around.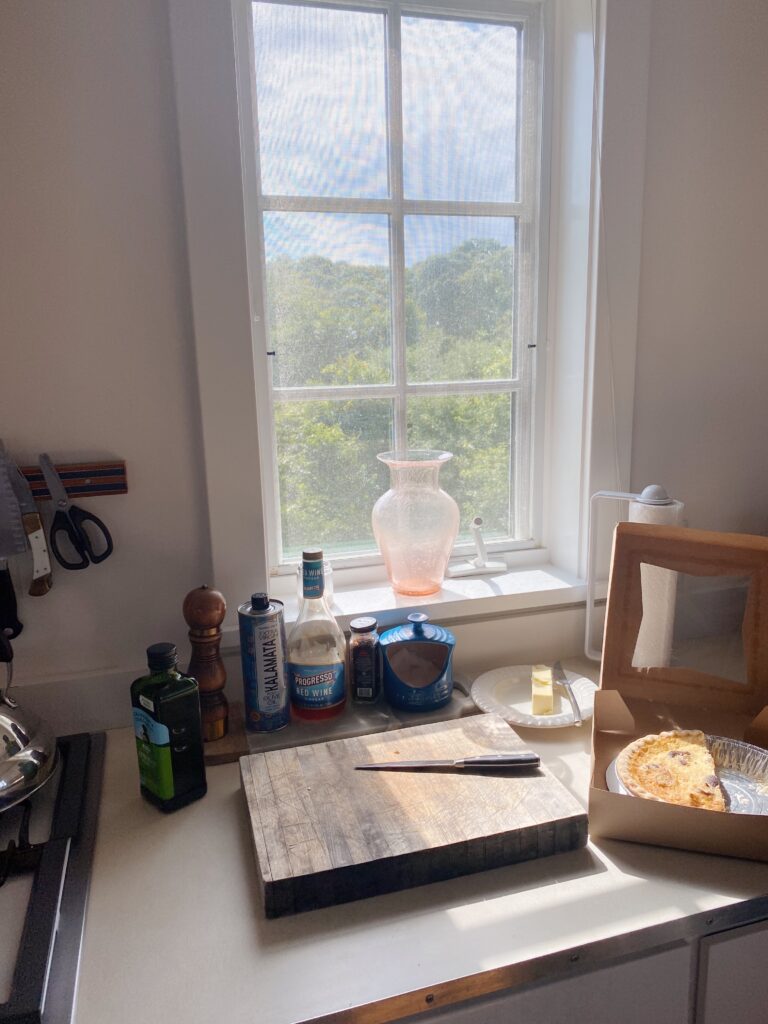 there isn't a ton to do around there, so we had to drive 20-30 mins to get to the other side of the island, so we mostly stayed nearby and went to the chilmark general store a lot, had a lovely dinner at chilmark tavern, and went to menemsha beach countless times.
i've eaten at larsens fish market forever, but realized menemsha fish market next door actually might have better food!! most nights, we'd grab food from the fish markets and eat it on the beach. and arlo tried his first oyster which was immediately followed by "i want 100" we were shocked.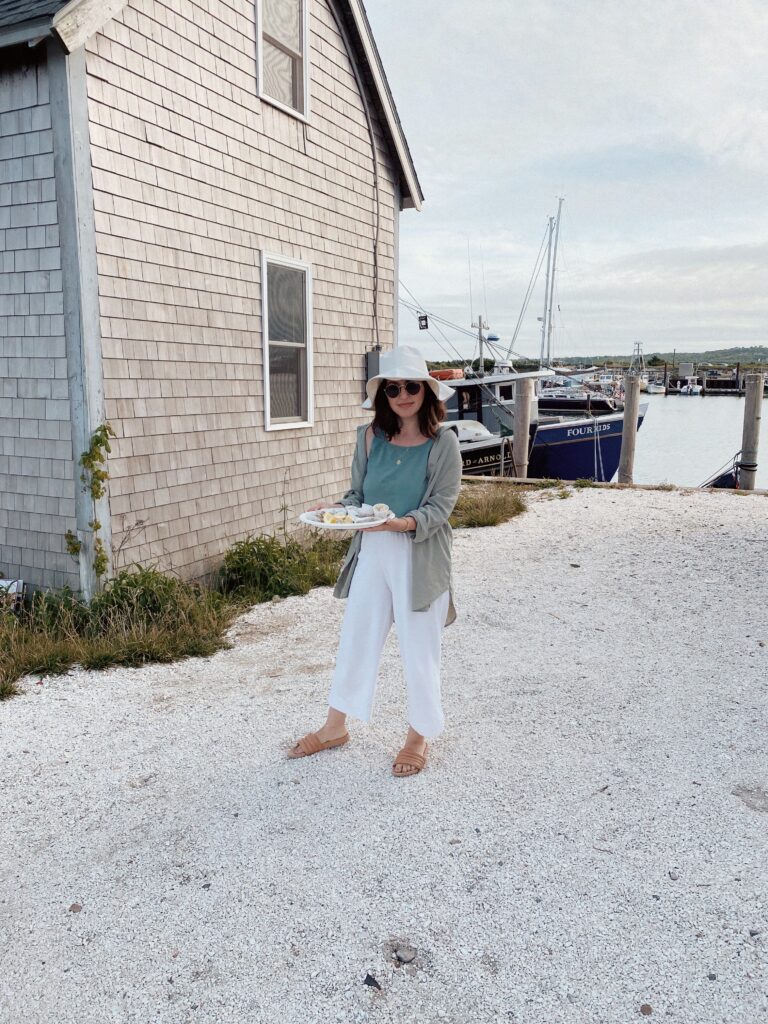 we also went to the chilmark flea market which happens on wednesday and saturdays in the summer.
some more photos and what i packed — i was so glad to have sent so much stuff to poppy's house in boston so i didn't have to schlep as much.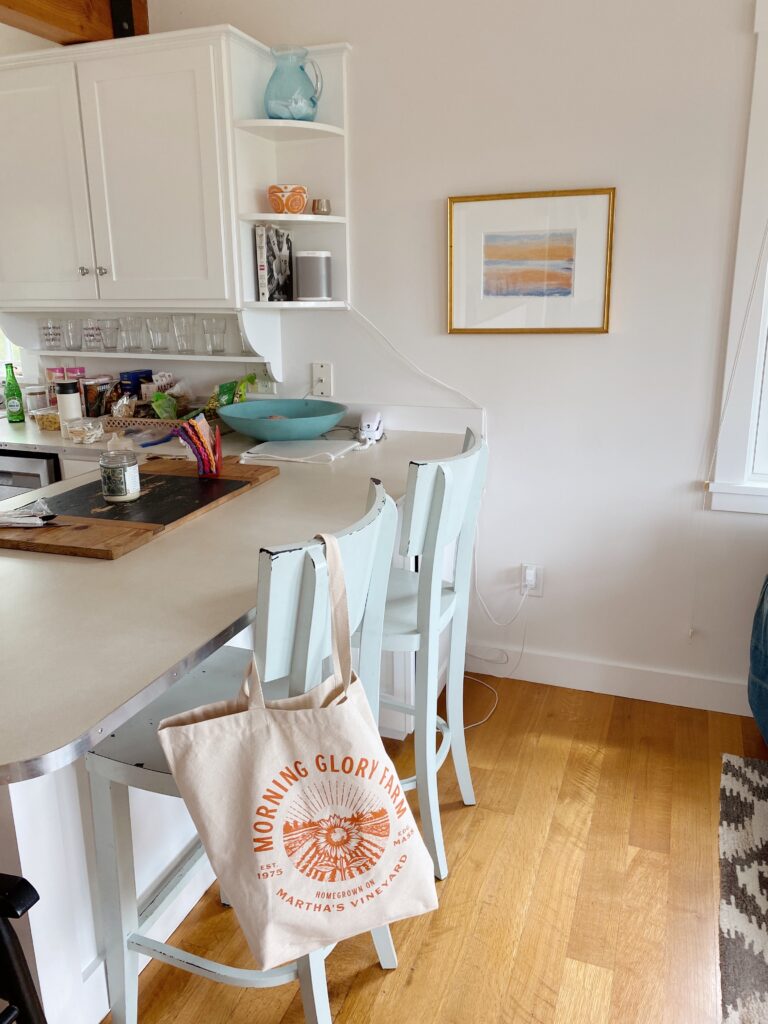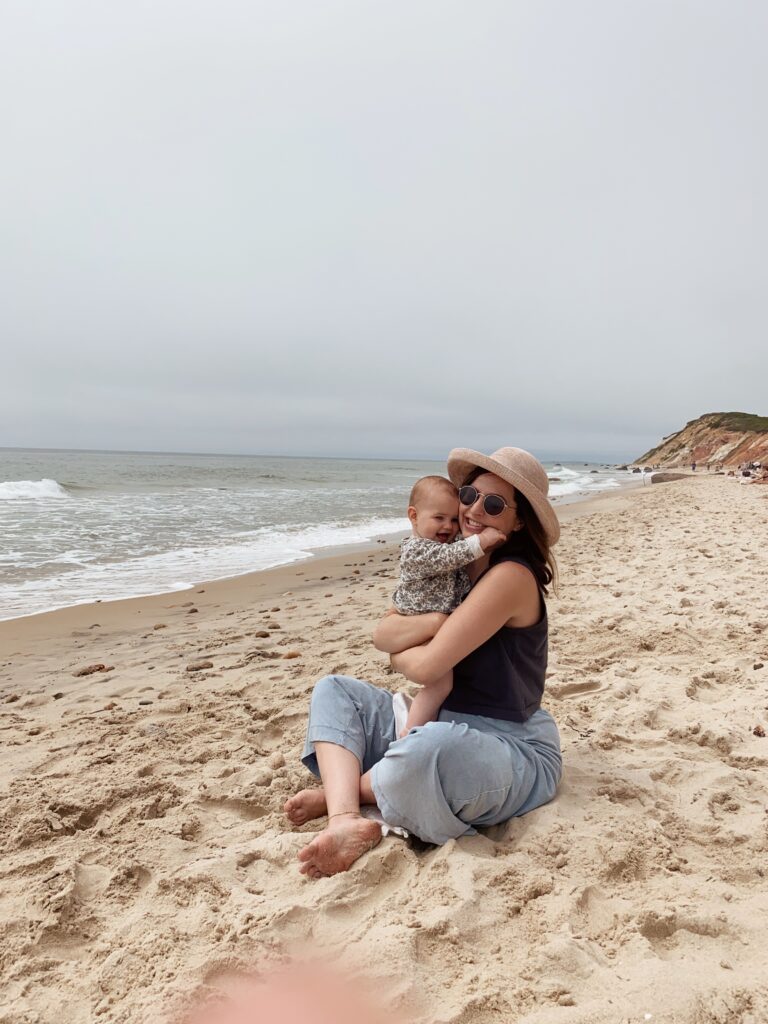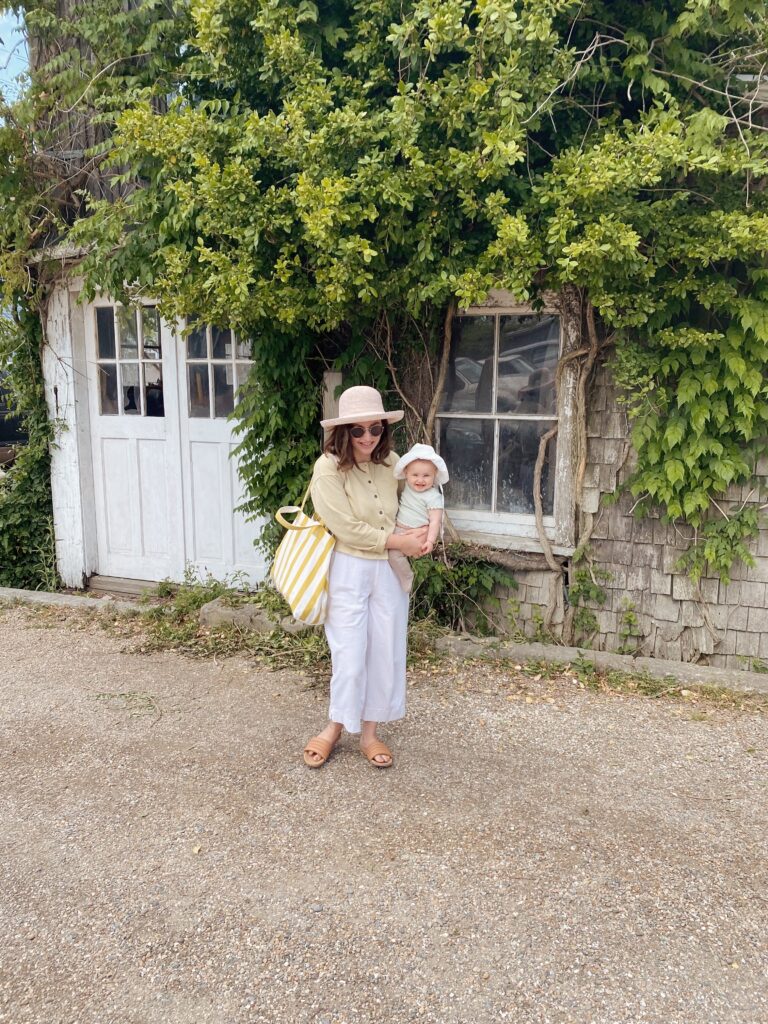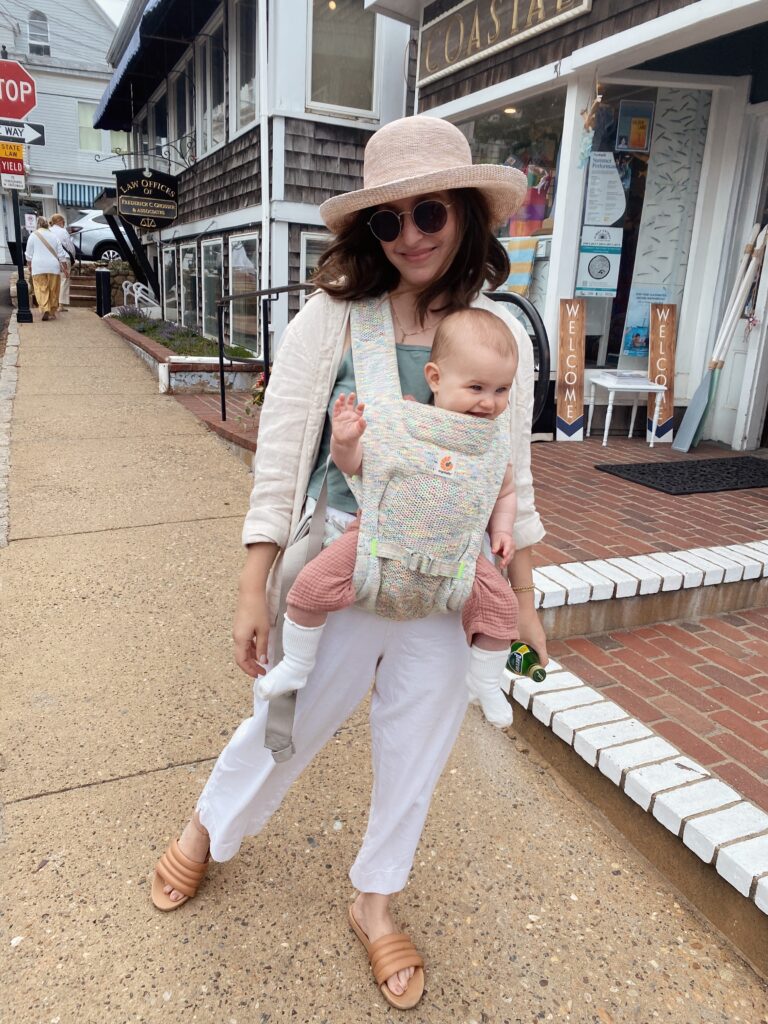 this was izzy's first vacation so it felt extra special.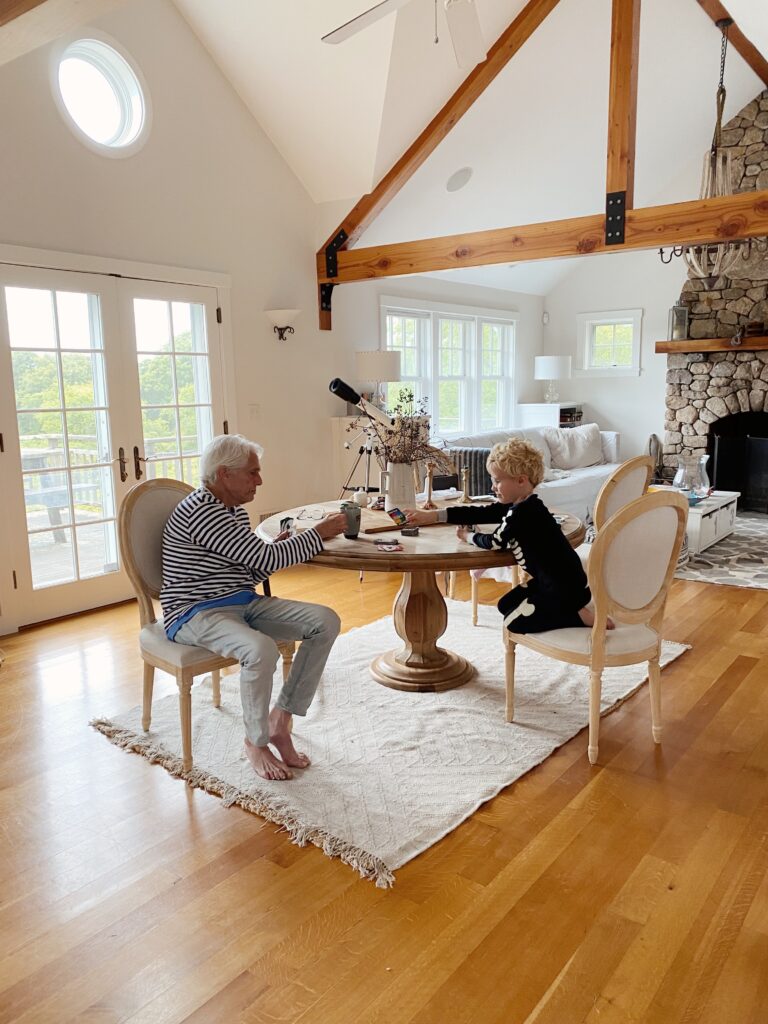 we played lots of wiffle ball, ate lots of pastries, and arlo finally got into uno!! my perfect vacation basically.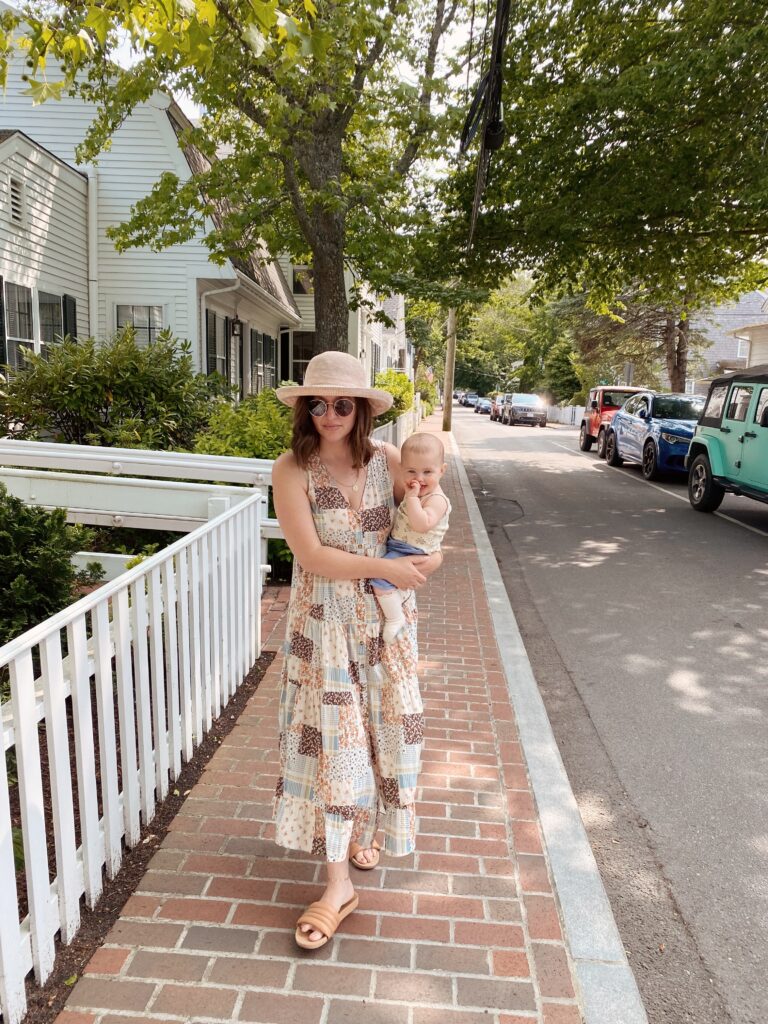 and some things i packed: