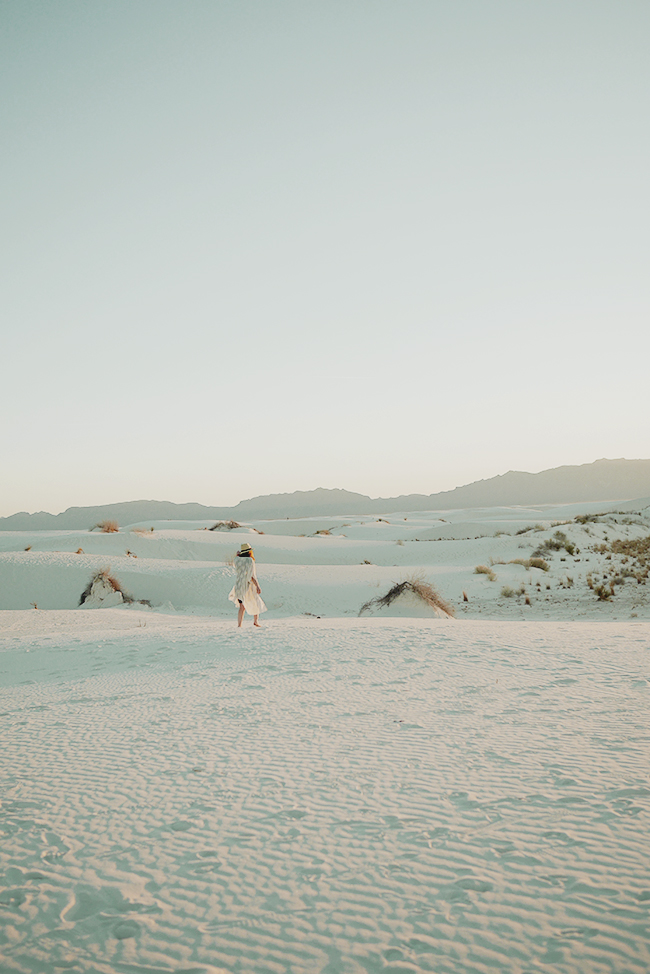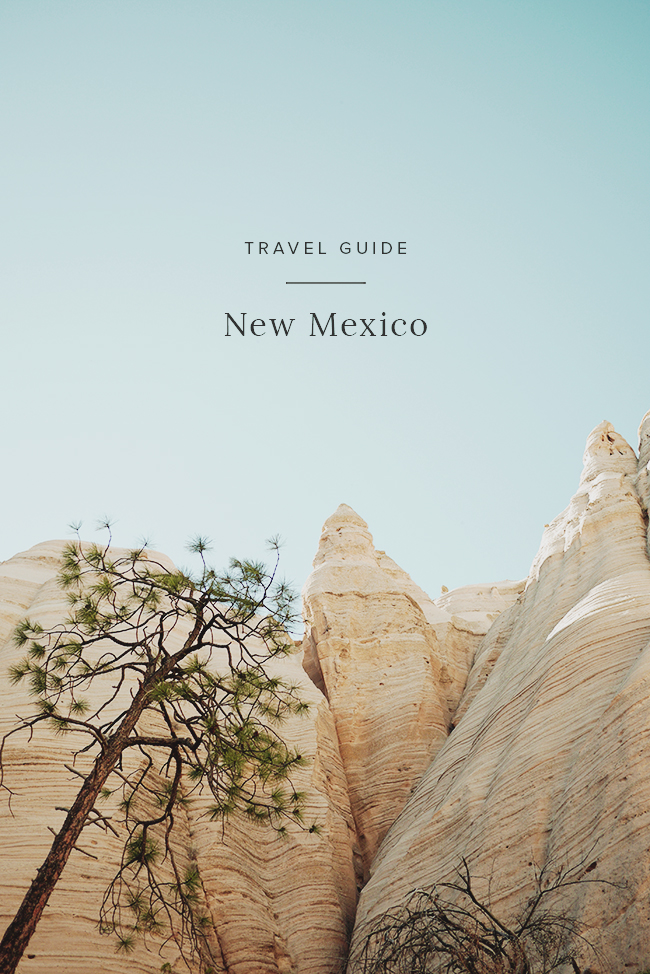 we had such a good time in new mexico for our babymoon! we had been trying to come up with a place that was a short flight away from LA and zika free, and on a whim chose new mexico without knowing much about it whatsoever. i'm really glad we went. i looooved our trip! 
we flew into santa fe and rented a car for our trip, and stayed in the dopest little airbnb, it was this little guest house with a 360 view of the mountains and badlands and also so cozy and cute. (here is $40 in credit!) it was about 15 minutes from town, so we had to drive for a bit when we wanted to go eat, but as long as you rent a car it's not a huge trek.
waking up to that view with a cup of coffee was unforgettable for sure.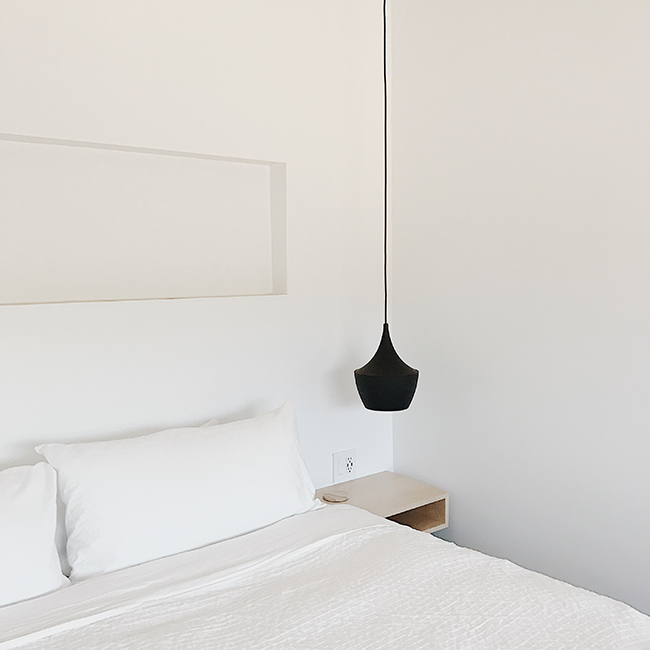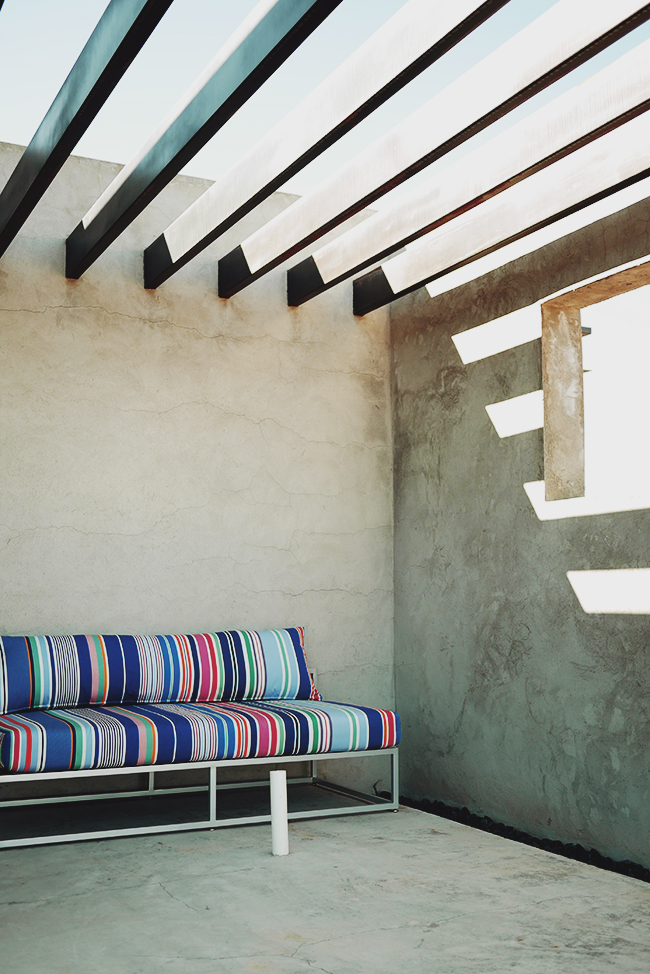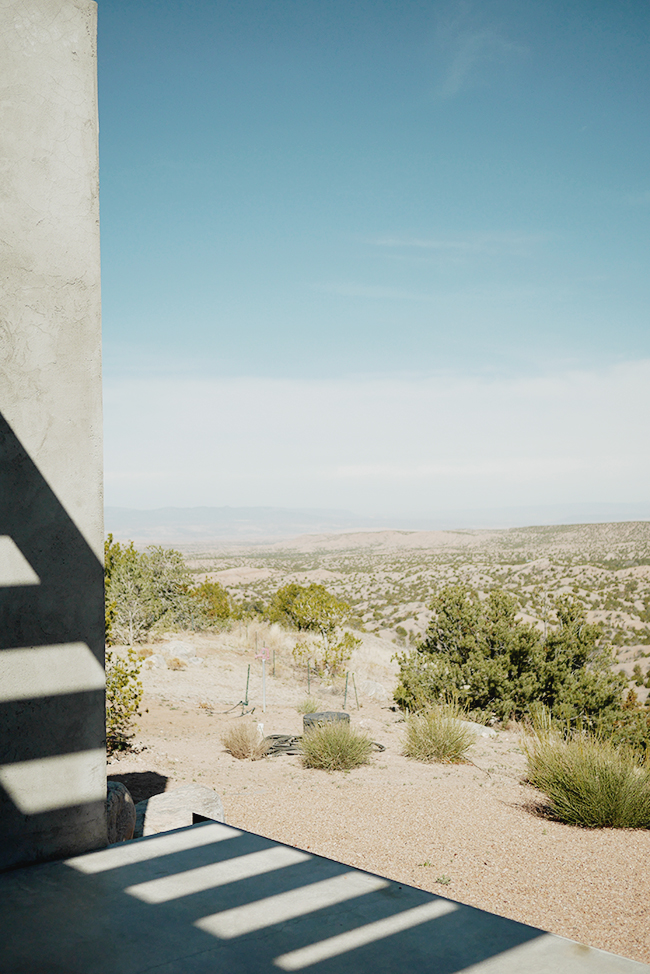 we took a day trip to taos and just walked around the town — we'd planned to go to the earthship homes but they were closed on weekends (always check before you drive anywhere there, a lot of shops had odd days to be closed too). the teepees below were at taos drum company.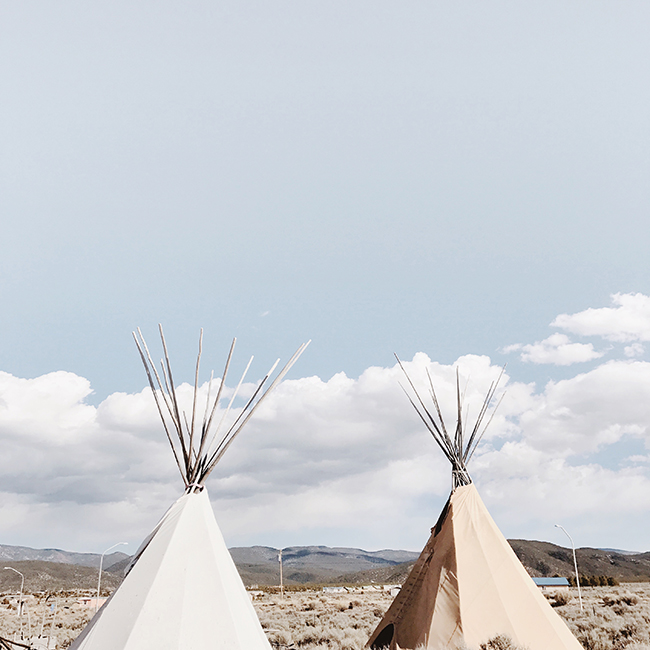 santa fe had lots of good restaurants and shops and things to see — my two favorites were modern general, a little cafe with super good food and way too many things to buy, and meow wolf which is this insane interactive art "exhibit" that i can't really describe, you should just go.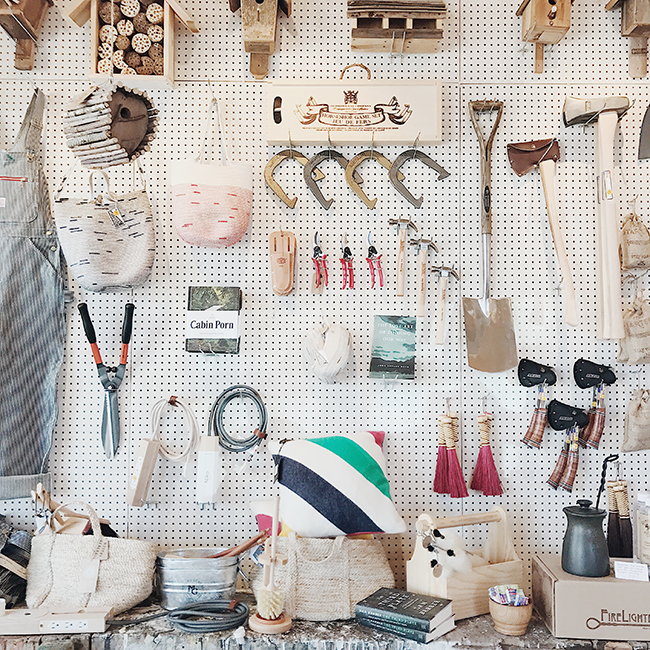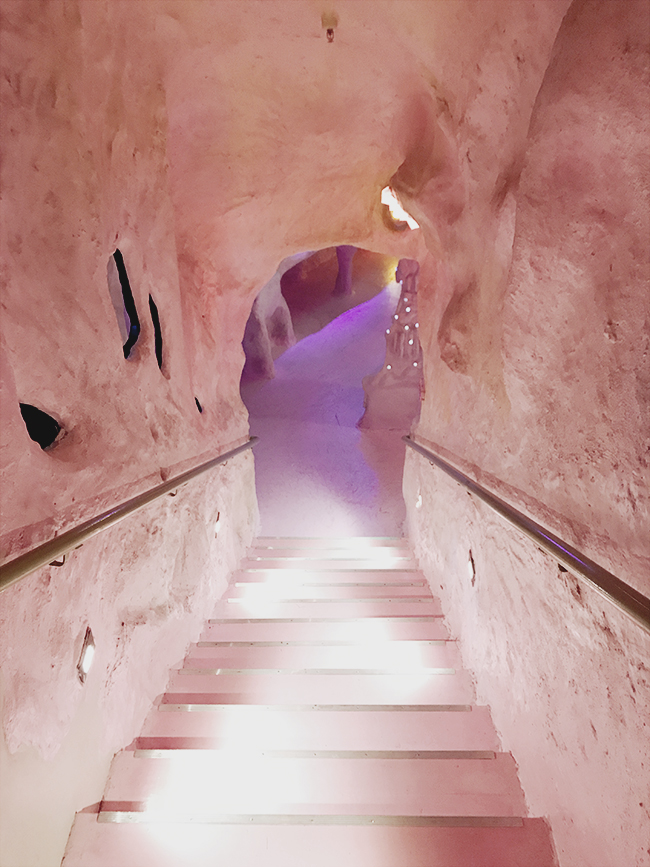 next we checked in for a couple of days to the sunrise springs spa resort. we wanted to veg out for a few days and this was the perfect setting, we ate almost all our meals there so we didn't have to drive anywhere (i was obsessed with the carrot ginger bisque). we got massaged and soaked in a tub and were super relaxed — they also have lots of classes like yoga, arts and crafts, learning about the medicine wheel, but most importantly… they have puppy time at night where you can go and hang out with puppies that are being fostered. every hotel should probably do that. OH and they had silkies! i didn't even know what silkies were but they're a fluffy breed of chickens and i want to build a coop in our yard for them so bad now.
we were there for the very beginning of spring, but would definitely like to go back when it's warm out and we could chill by the pool too.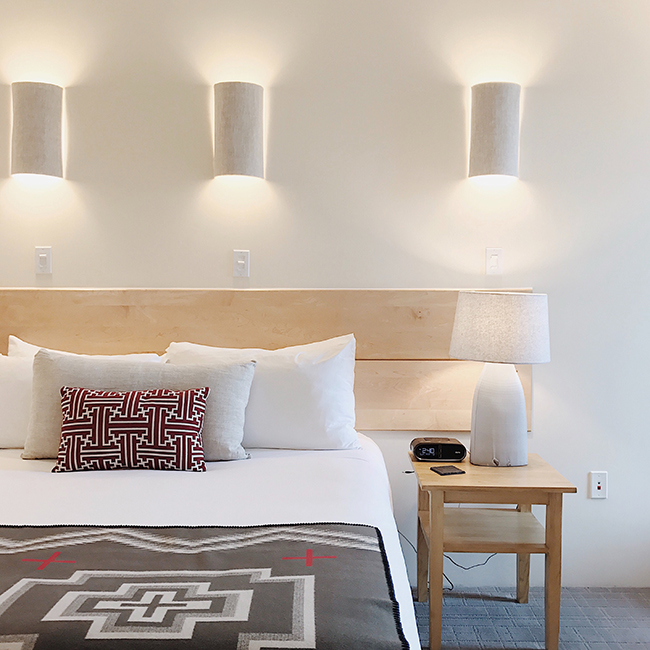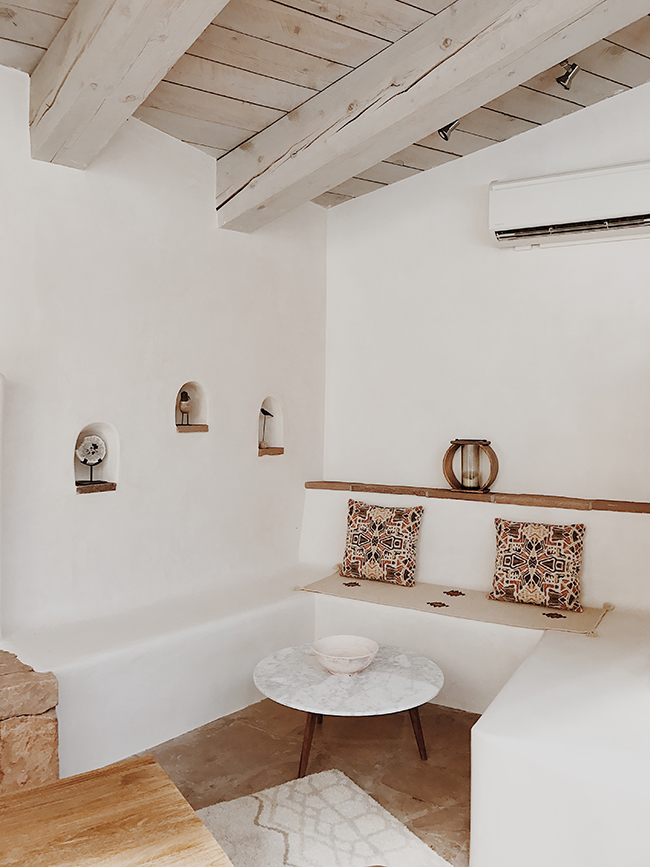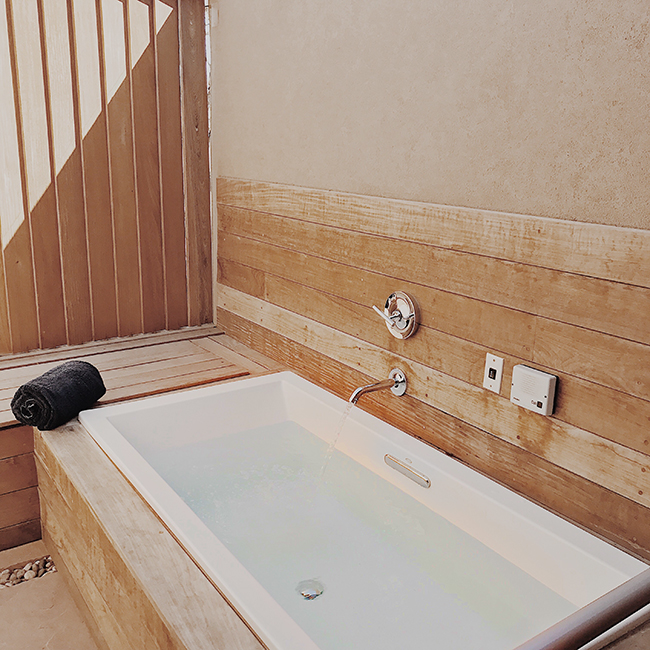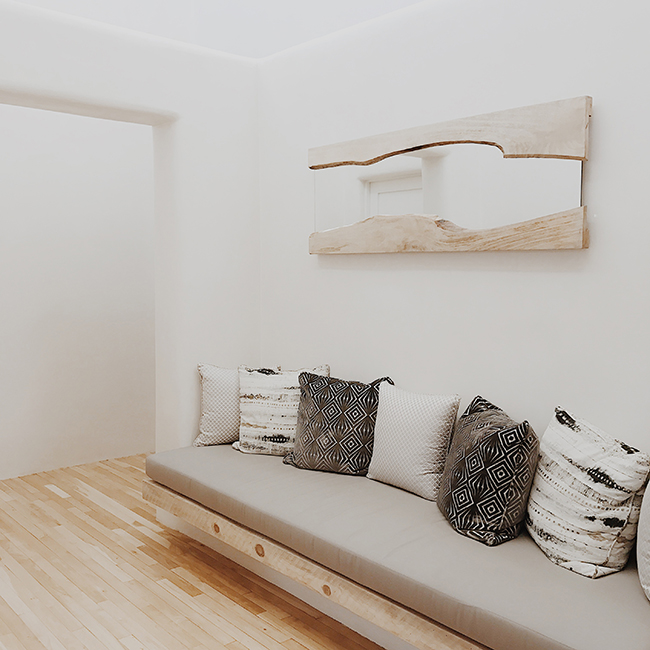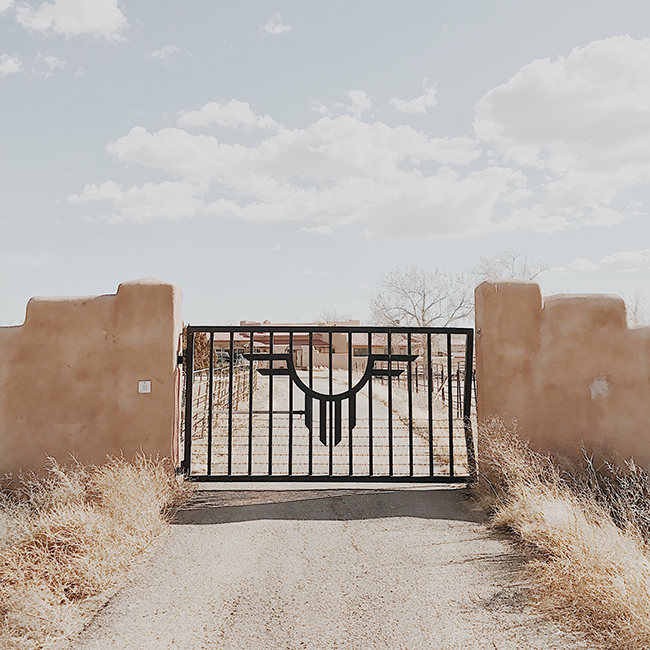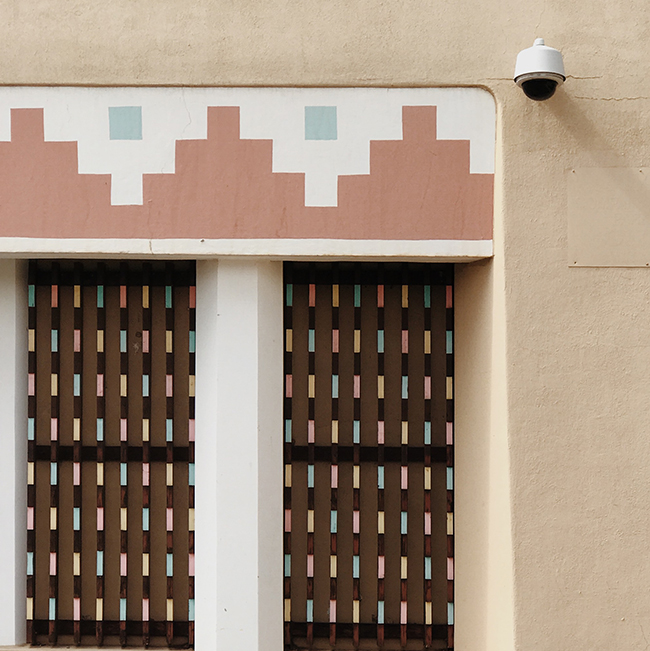 one of my favorite afternoons was driving out to the tent rocks, which was about 45 minutes from sunrise springs — it got super warm that day and being pretty pregnant, i was even hotter than that, so i wanted to bail halfway through our walk up to the slot canyons, but was so glad i didn't. the formations were breathtaking and so insane looking. this was something you can't miss if you're in santa fe.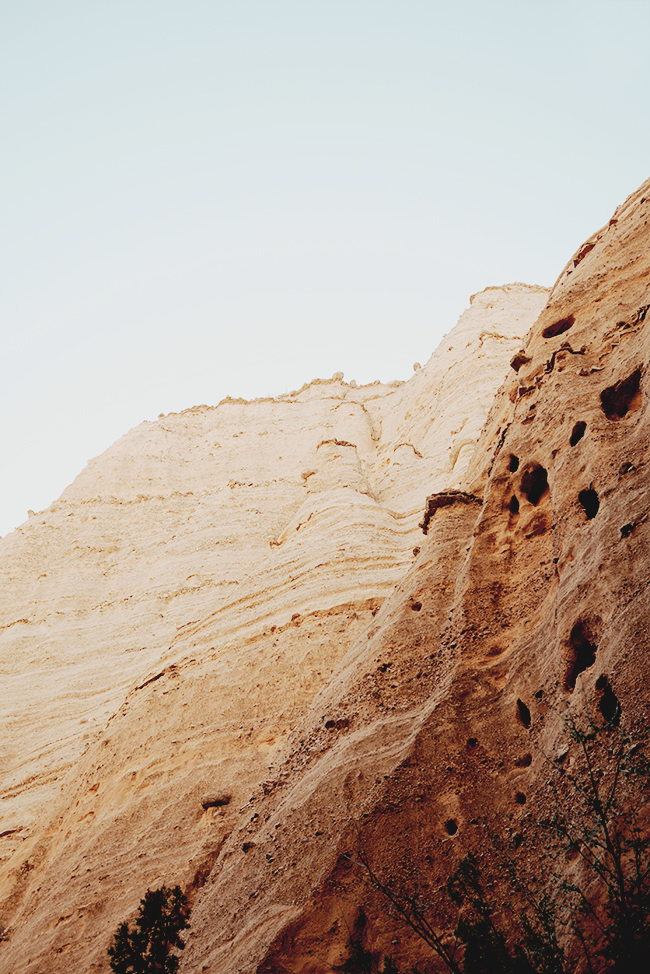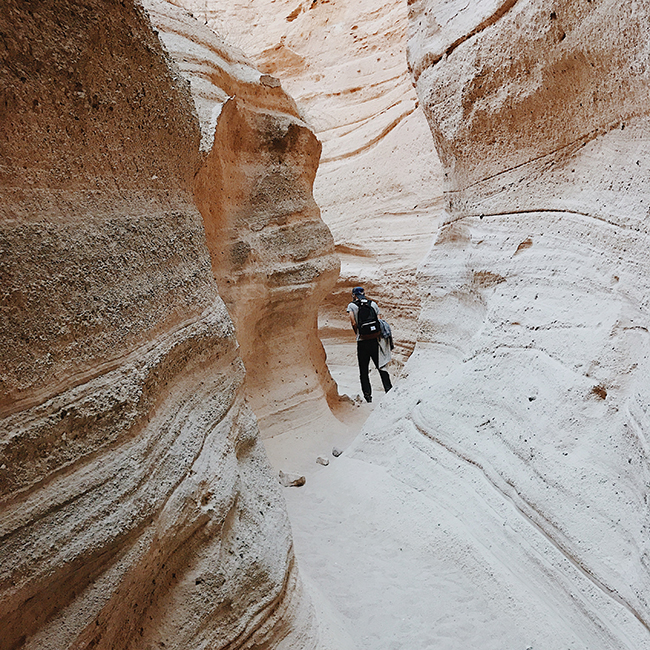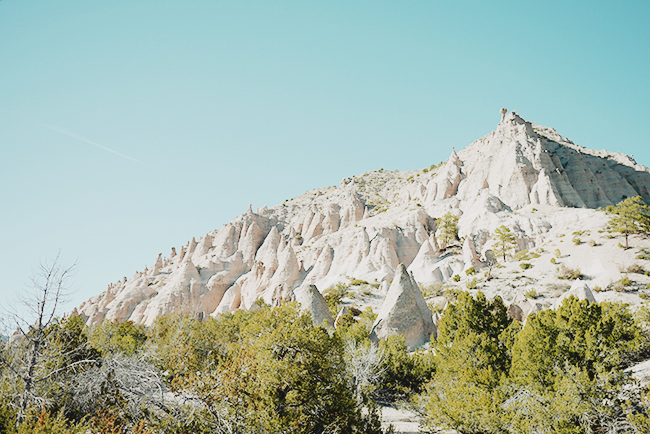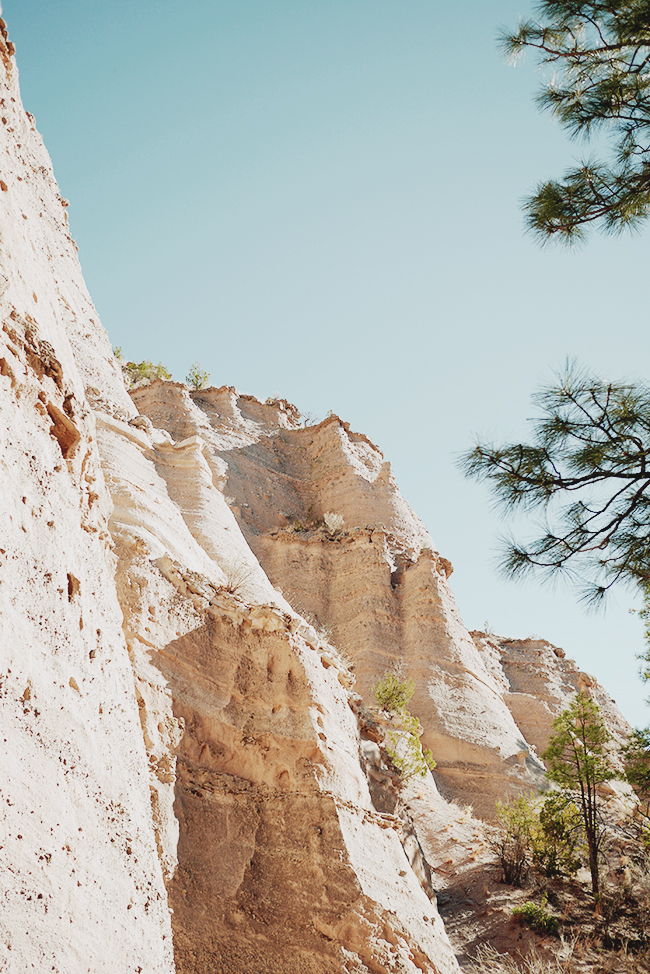 santa fe
STAY
sunrise springs resort
our airbnb
EAT
sage bakehouse
el chile toreado
shake foundation (i'd skip the burger and just get a shake)
modern general (the green chile corncakes!)
sweetwater harvest kitchen 
la boca (fun date spot for tapas, make a res)
radish & rye
DO
meow wolf
tent rocks
downtown santa fe
day trip to taos
rio grande gorge (on your way out of taos)
ojo caliente spa (we didn't go to the sister spa of our resort, but heard amazing things)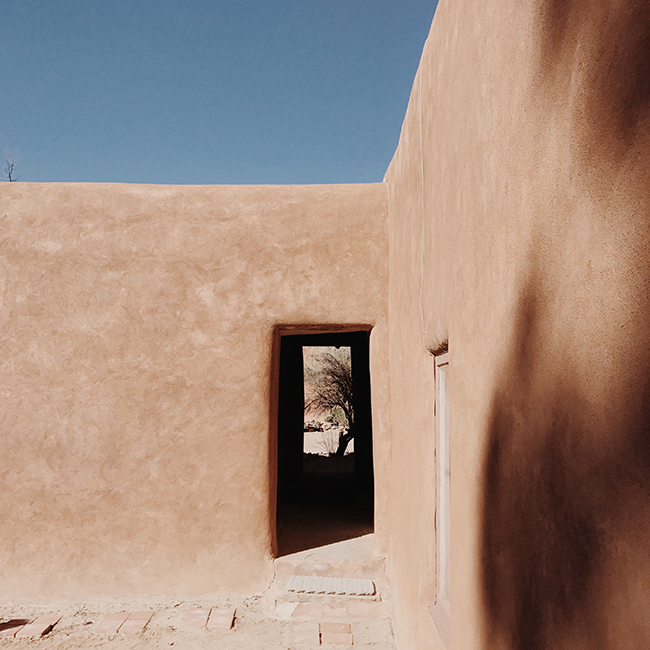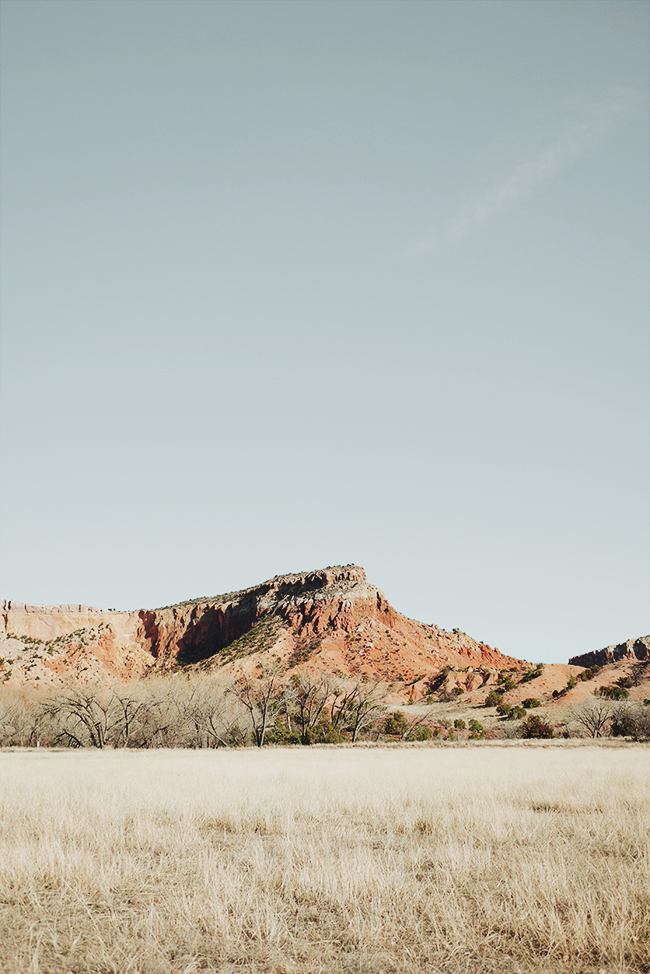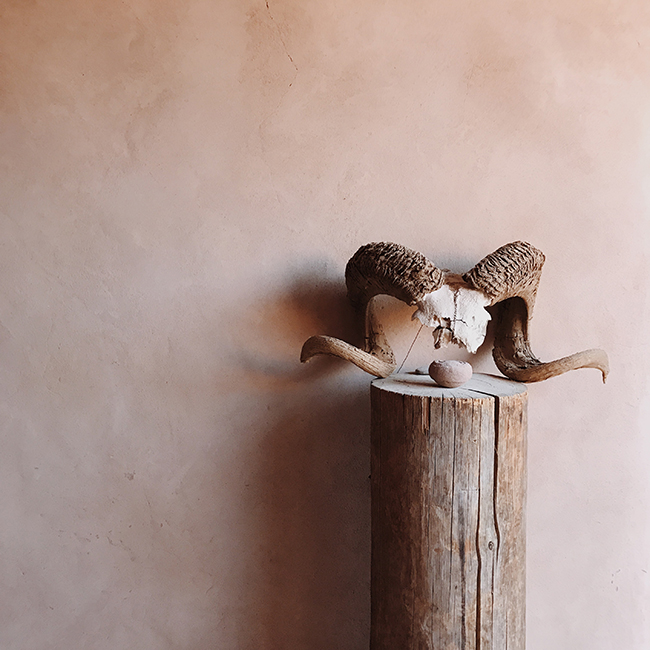 next, we checked out of the resort and drove up to abiquiu to see ghost ranch and tour georgia o'keefes house. they don't let you take photos inside her house, but omggg it was so inspiring. (the photo below gives you an idea)
after a visit there, you'll be considering rearranging your whole house. the landscapes at ghost ranch are why she moved to new mexico, and you can tell why when you see them. if you're planning to go, i would make a reservation for your tour as soon as you book your trip because they fill up real fast.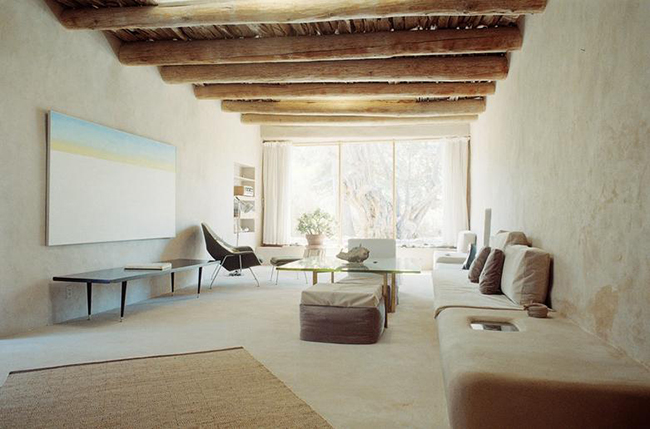 from there, we drove to albuquerque and checked into los poblanos historic inn, this place was so dreamy — i would go back for a family reunion or a weekend getaway in a heartbeat. the food at their restaurant was incredible and they have the cutest little farm shop. they also have peacocks roaming around the grounds, and alpacas, which we always manage to find when we're on a trip.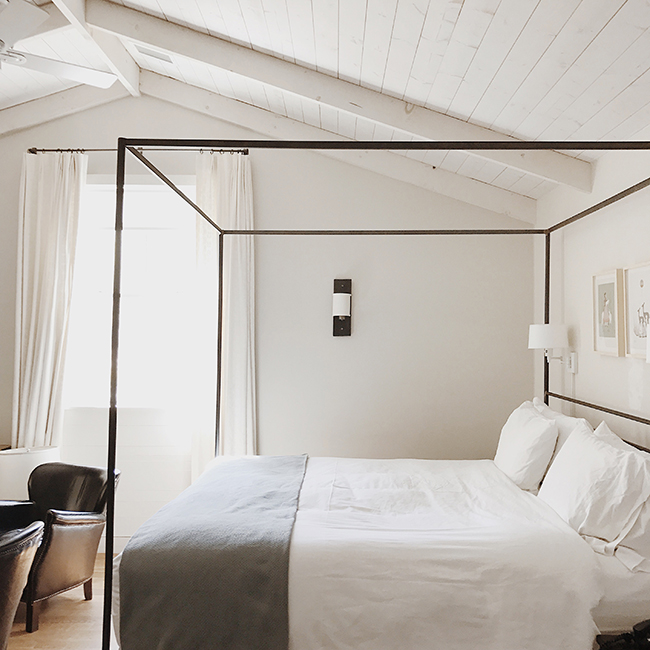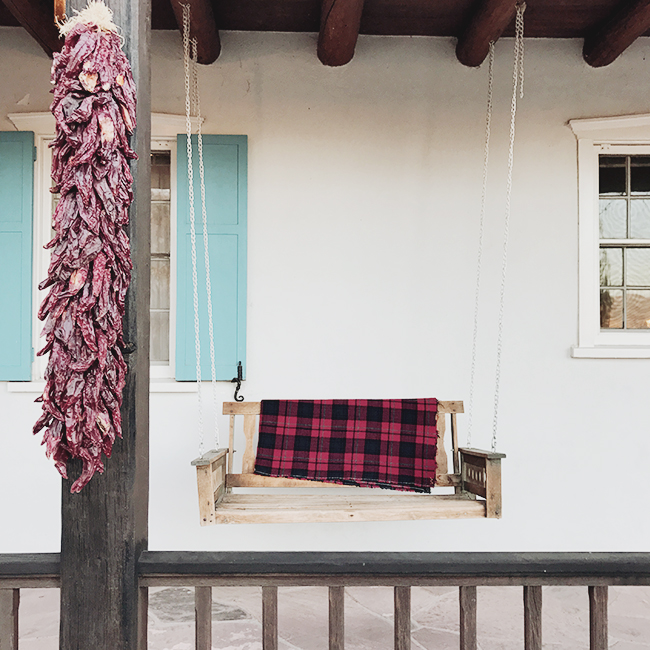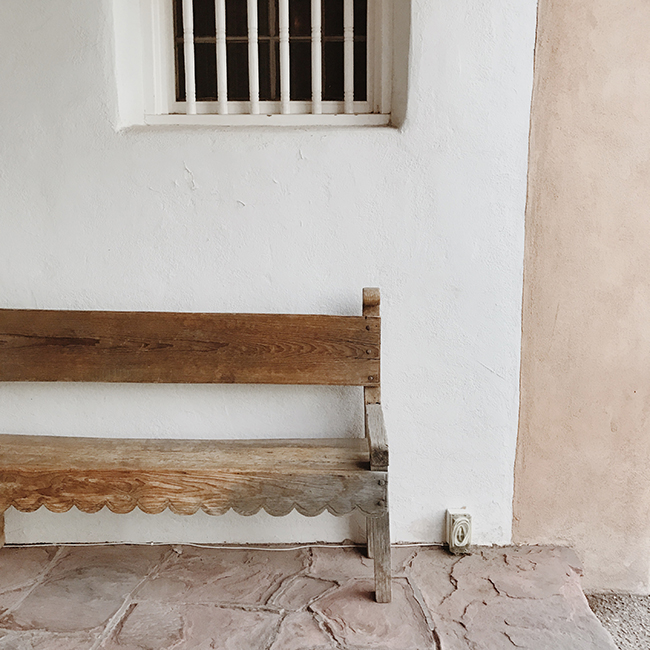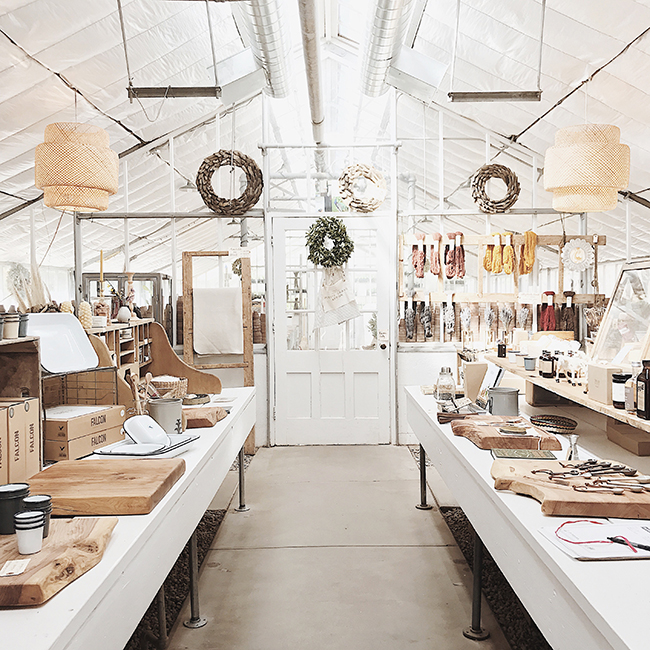 we only spent one full day in ABQ but we really liked what we saw there.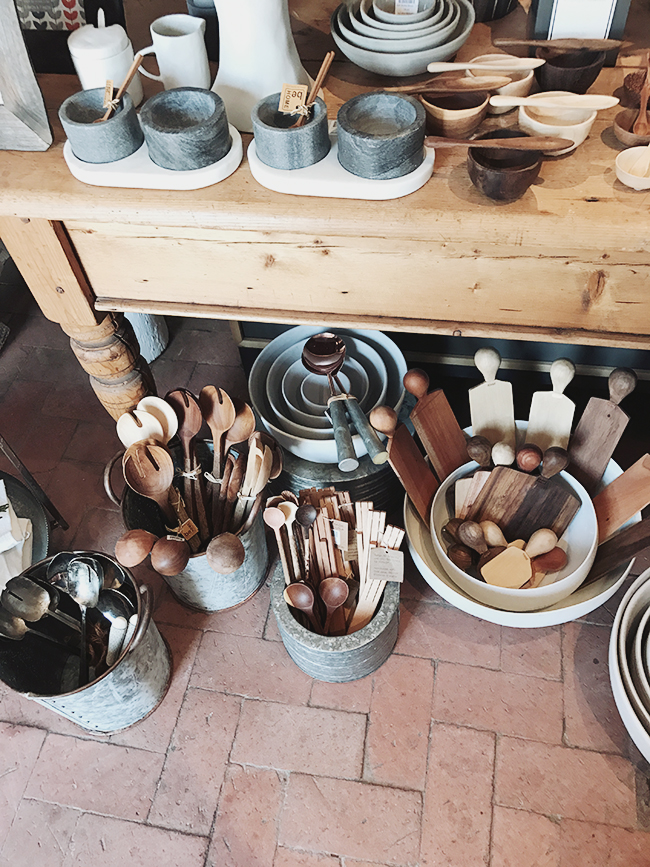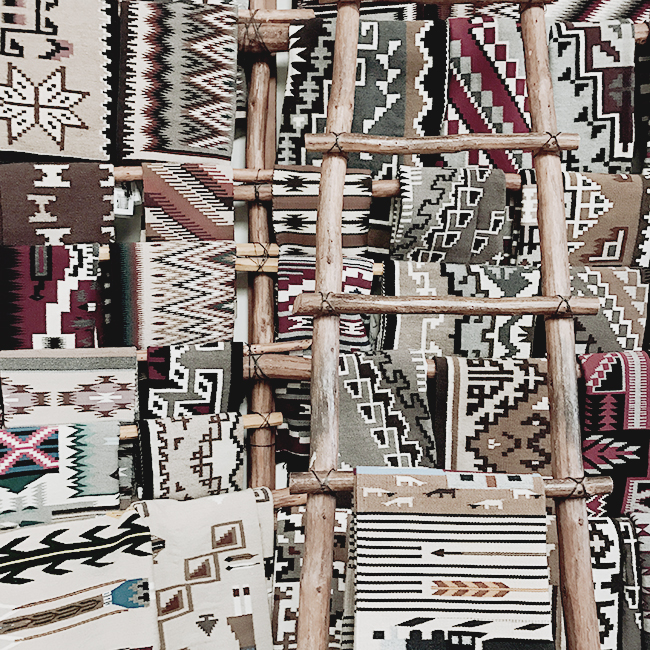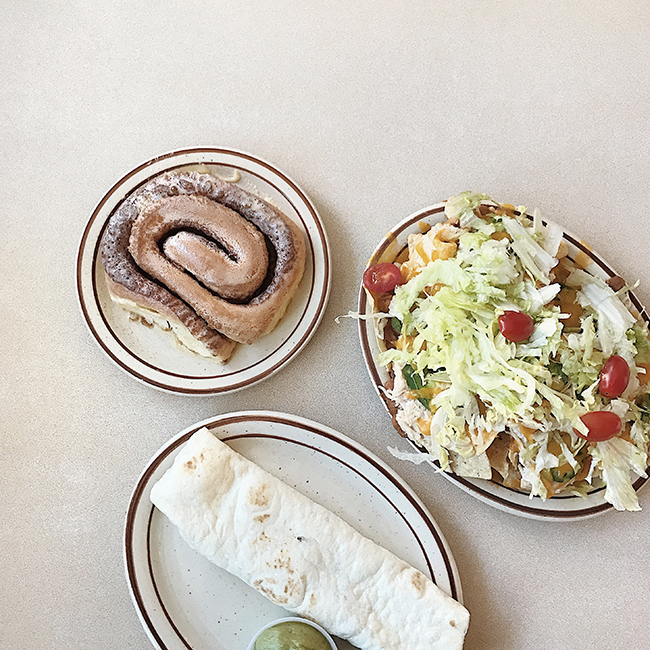 albuquerque
stay
los poblanos historic inn + lavender farm
eat
the inn restaurant
the grove cafe & market
frontier
farm & table 
do
la luz trail (only from may – october) 
skip maisels for souvenirs
historic old town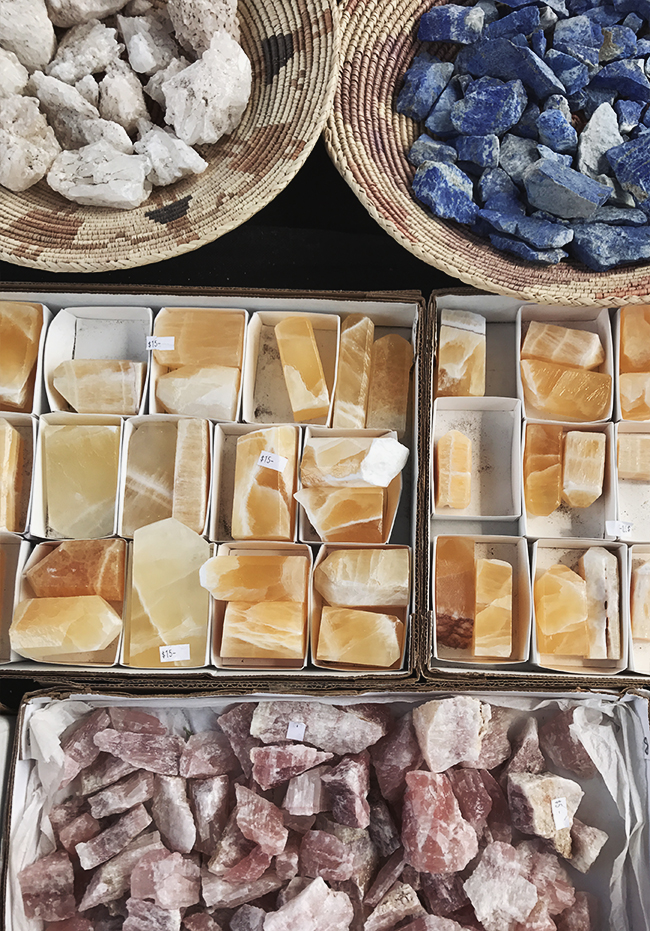 lastly, we left albuquerque and drove for a loooong time down to see white sands.
well, first we stopped to see the giant pistachio (and we picked up a bag for my mom at heart of the desert).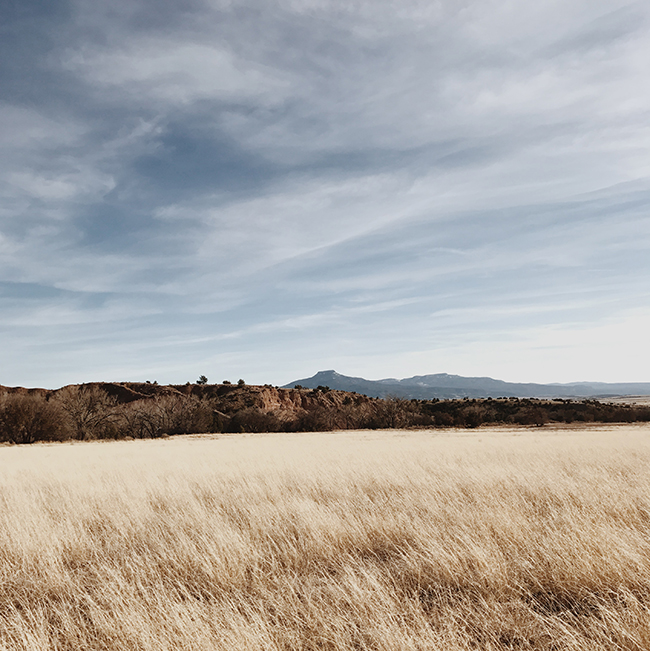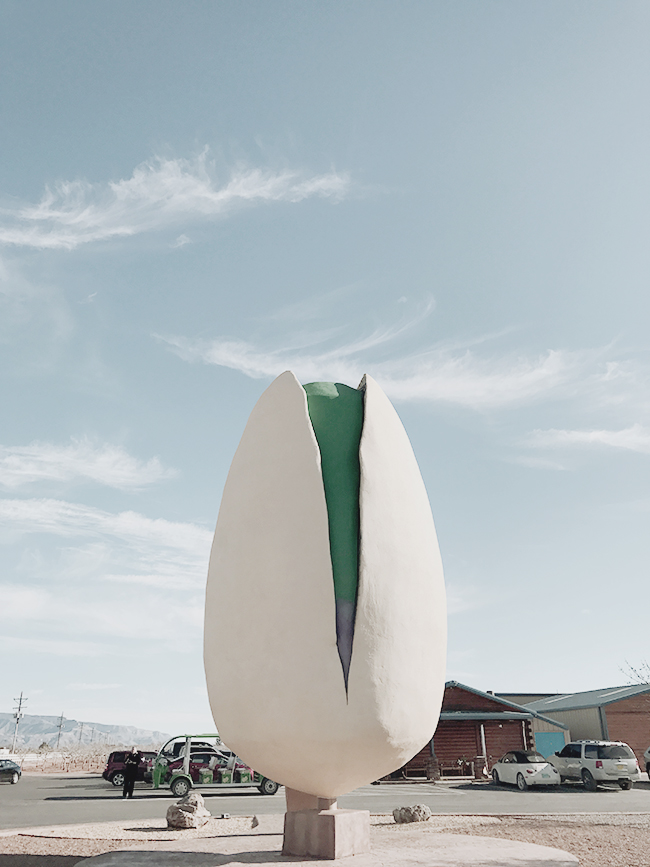 after another hour, we made it to white sands national monument — this is another place i can't even describe. the scenery is so stunning and unreal, you really have to see it to believe it! it's almost 300 sq miles of giant white dunes, you kind of feel like you're on a different planet once you're there walking around.
we made it before sunset and stayed till it got dark, but if i went back i might bring a picnic and come earlier to spend a whole shoeless afternoon there. (there are kids everywhere sledding which we'd so do if we came back)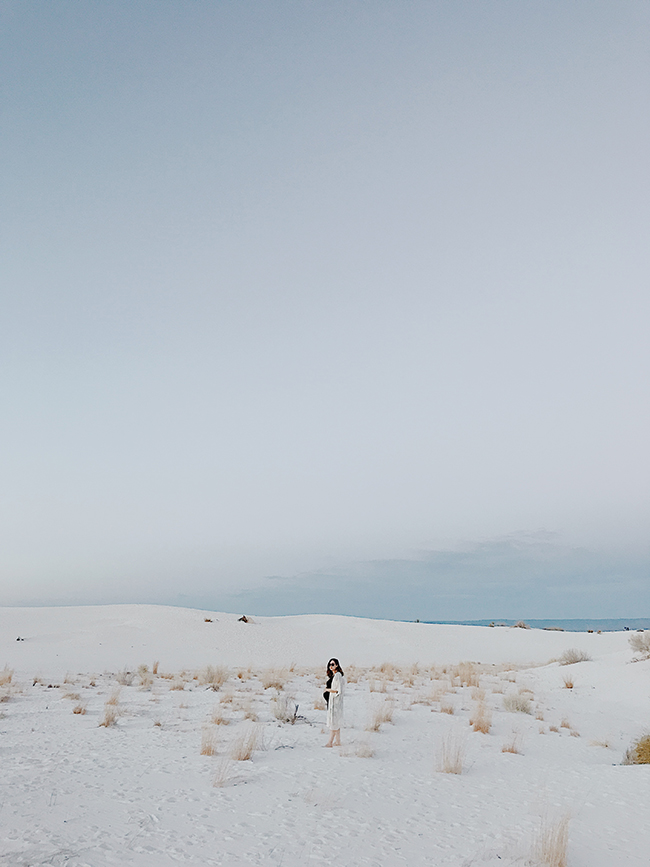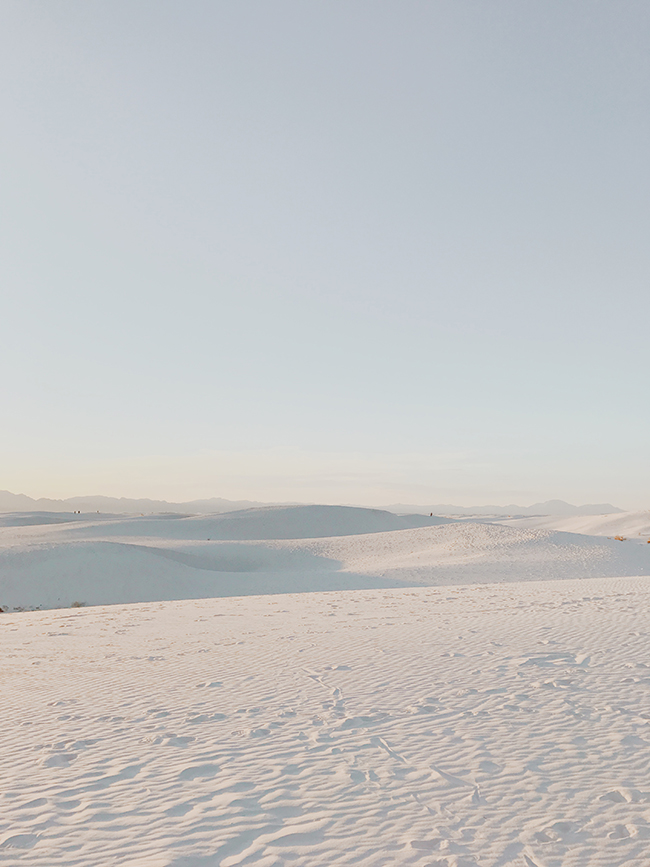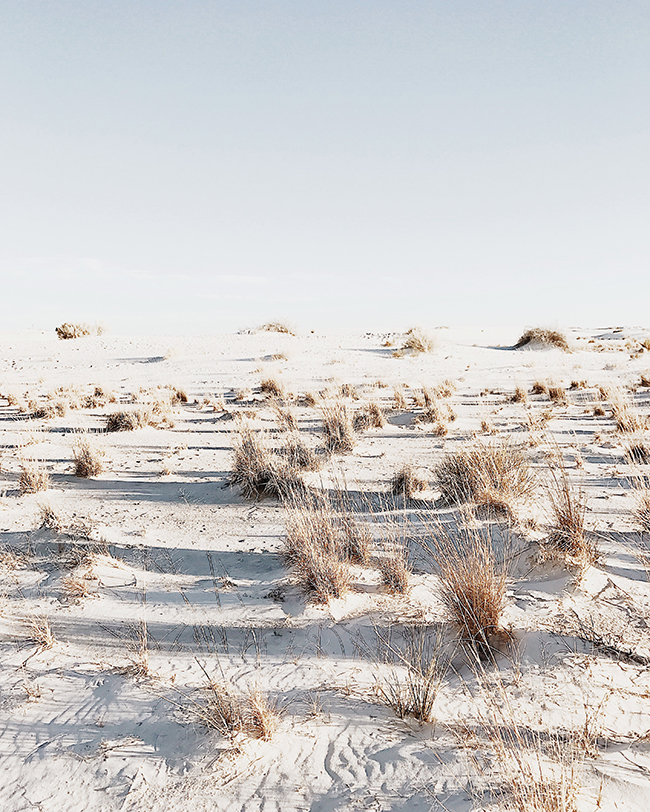 we then left white sands, and drove to el paso to spend our last night there before flying home in the morning. (we stayed here for the night)
---
we saw so many amazing things in our one week in new mexico, but we also missed a ton because obviously there is a lot to do. i left a ton of space in my suitcase thinking i'd be shopping like a maniac for pottery and navajo rugs and all things southwestern, but we spent less time shopping and more time sightseeing (which i don't regret). would definitely recommend this trip!