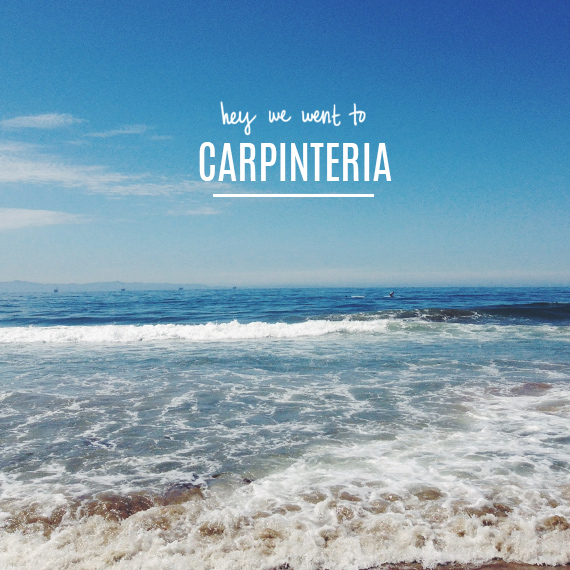 we realized the other day that we need to be taking more day trips while we're able to (i only work two days a week and gideon is freelancing). so we got in the car and drove to this beach i saw that looked like it was straight out of cape cod. it did not disappoint.
it's called santa clause beach in carpinteria which is just south of santa barbara. we spent a few hours on the beach which is lined with east coast fencing and a train track. a train going by you on the beach is a new experience for me.
then we stopped in for coronas and calamari next door at padaro beach grill. this place was so cute with little picnic tables and christmas lights.
we saw a sign for lake casitas on the freeway so after the beach we headed there. it was huge and gorgeous but a tad hot… it was 100 degrees that day so caused quite a lack of energy. we walked around and explored and played with sticks and ducks. they have campsites all around the lake so i'm now itching to camp there. camping always sounds so fun in theory and then when i'm sleeping in a tent i think "why am i doing this? i could be in my bed right now."
i bought gideon this hat at a nearby market where they actually sold moonshine.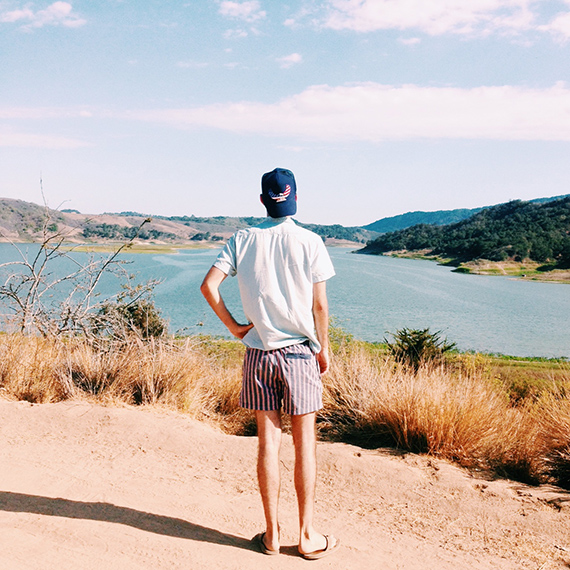 our last stop was to ojai which is near the lake. i've been to ojai a couple of times and love it. we planned on having an early dinner and walking into shops, but got there around 5:15 and apparently everything in ojai closes at 5. so we had ice cream and headed home.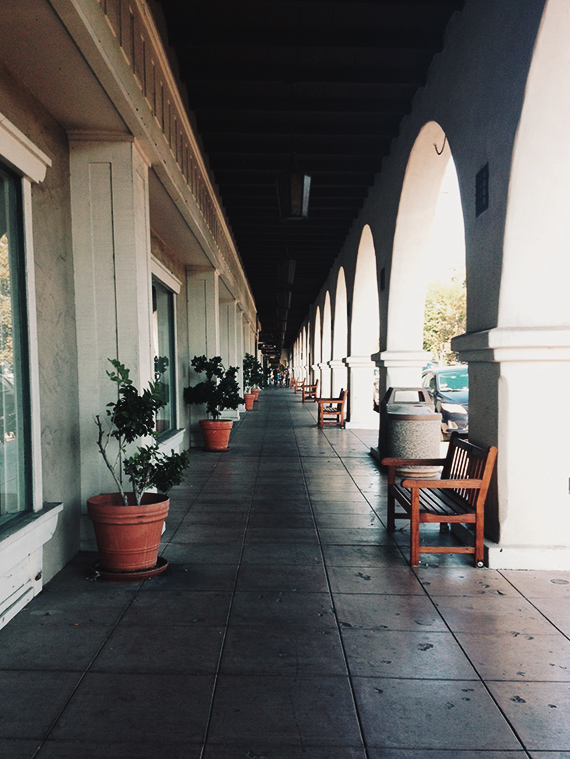 we're going to start taking little day trips more often because they're cheap without paying for hotels and there are so many places i want to explore outside of LA. it's super nice to leave to city too.
do you take day trips or are they too brief?