diy travel kit (+ free printables)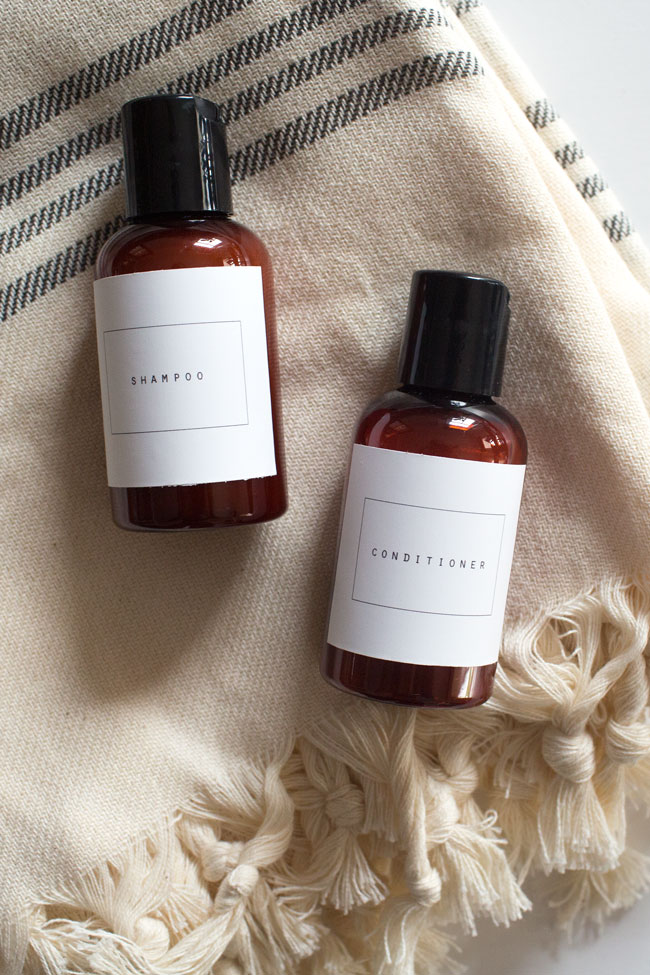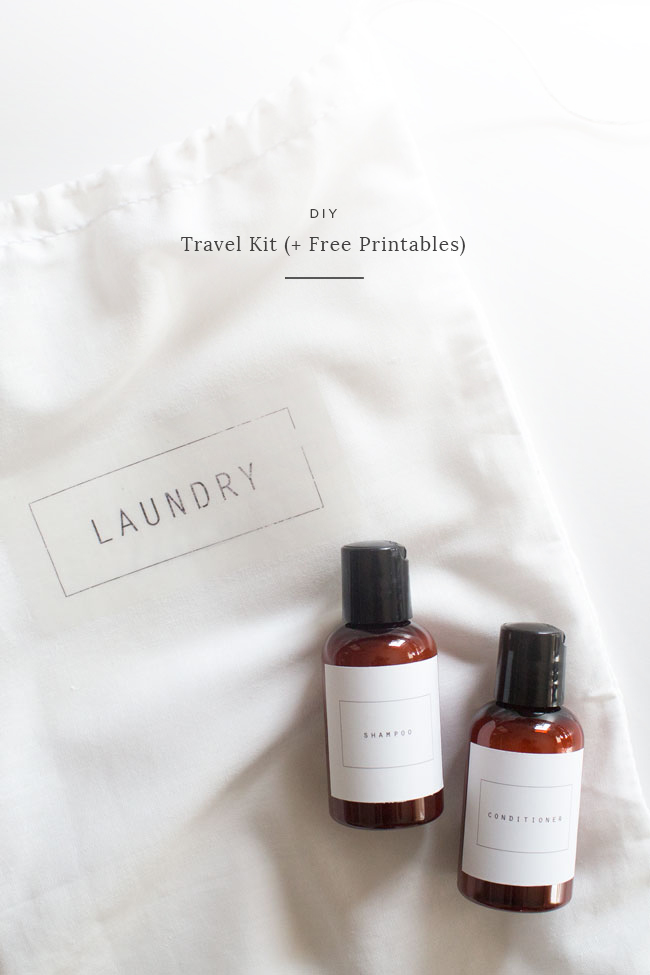 so excited to share this very cute little travel kit with you guys today. my friend jaymee made herself this little set for a trip she took recently and i wanted to share it with you guys!
because every time you're on a vacation, you have no idea where to put your used unmentionables right? do i sound 85 when i say unmentionables? dirty panties seems a lot less elegant. anyway — jaymee designed this little bag for her laundry, and these perfect little labels for her travel shampoo + conditioner. and you can too!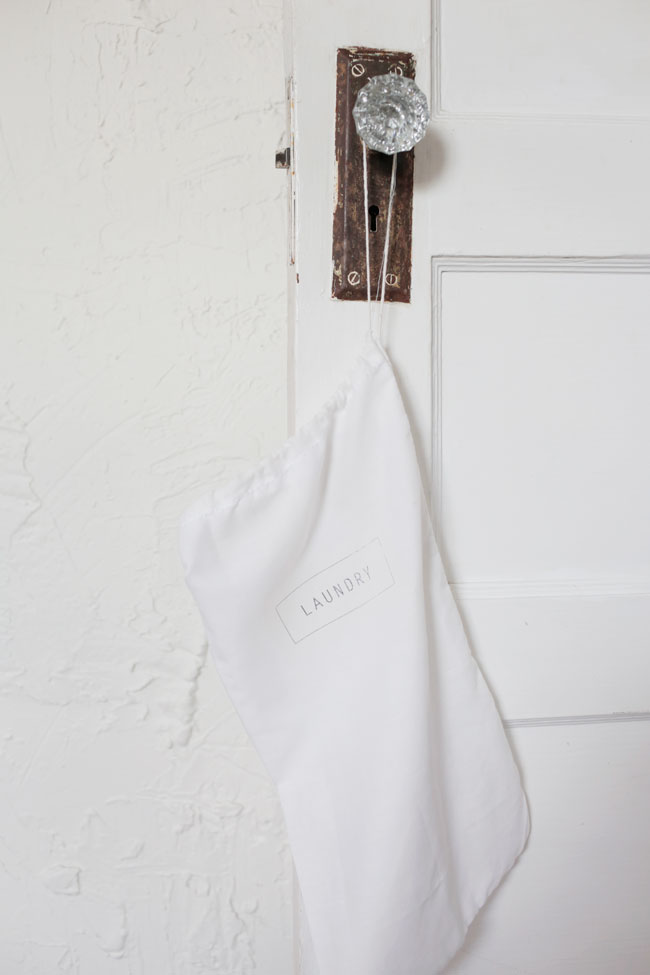 TO MAKE THE LAUNDRY BAG
01. print out label on iron-on transfer paper (file is already reversed, so print regularly)
02. trim label to the size you want
03. iron any wrinkles out of the laundry bag + use a lint roller to clean off any lint so you don't trap dust under the transfer
04. iron for 30 seconds, let cool, peel off backing, and TA DA!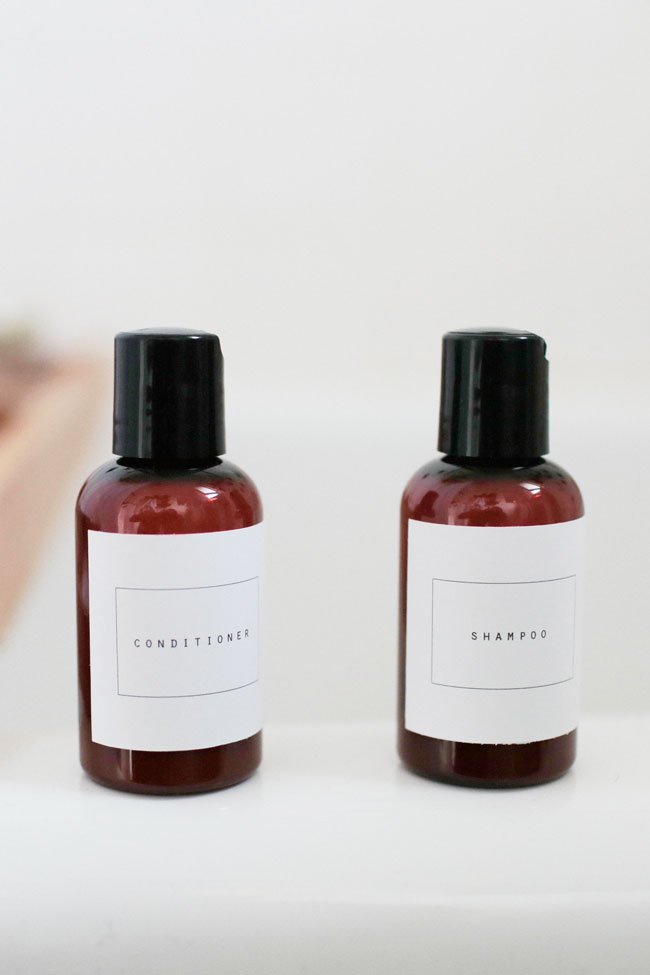 TO MAKE THE BOTTLES
01. print out labels on water resistant / durable labels
02. cut to size
03. place on bottle and fill with favorite shampoo/conditioner!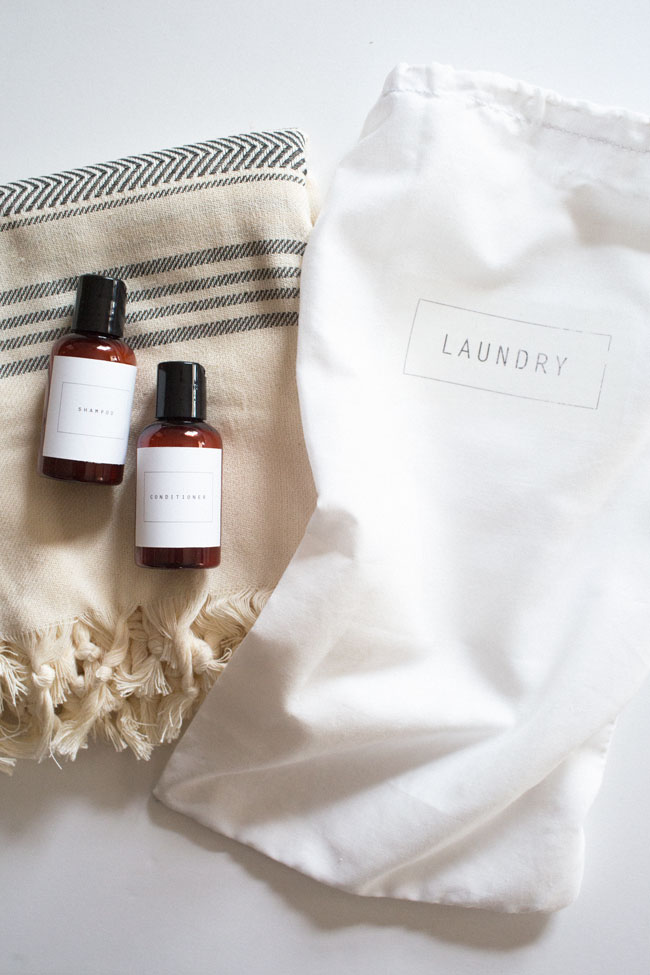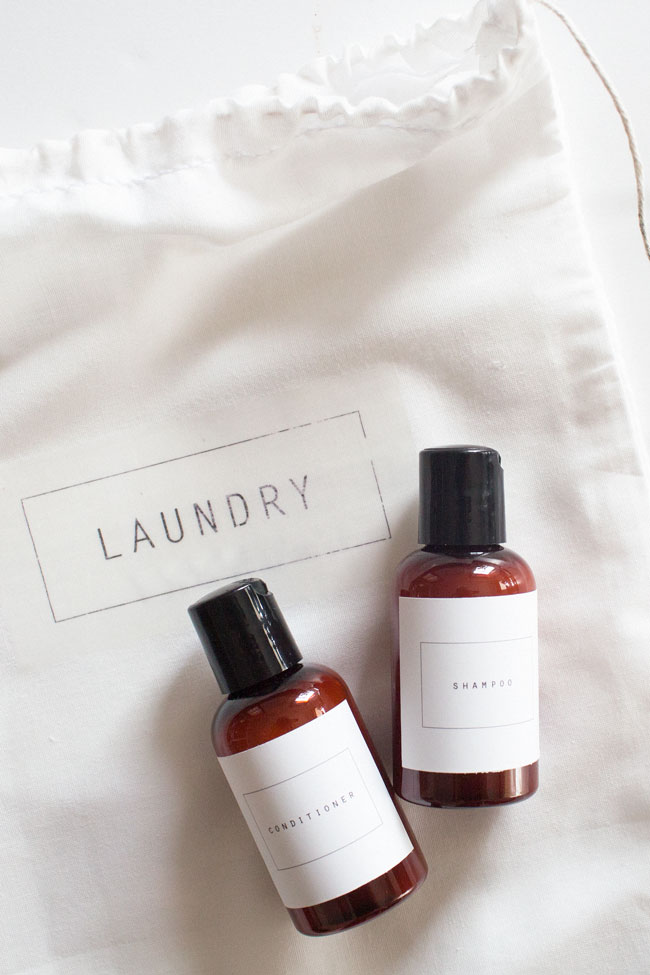 PHOTOS + DESIGN BY JAYMEE HARNEY OF JAY ADORES
FOLLOW JAYMEE :
INSTAGRAM / BLOG