my tips for disneyland while pregnant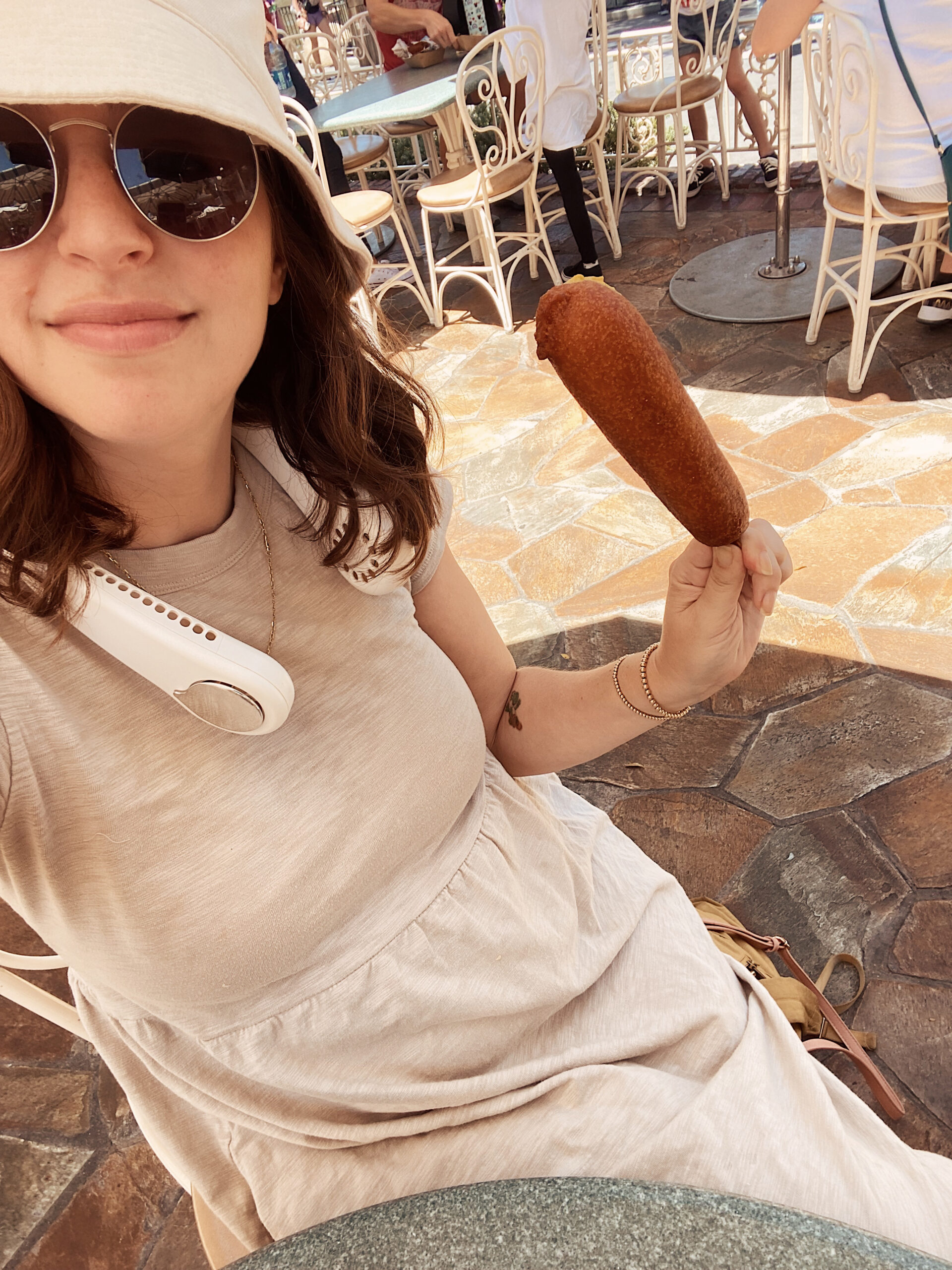 we just did 2 days at disneyland with arlo (sort of a birthday trip slash pre-kindergarten slash the last time it will be just the three of us) and it was so much fun. i was nervous about a disneyland trip at 6mo pregnant in july, but it worked out*! i knew my limits and we took LOTS of breaks. having the two days helped a lot because we weren't worried about cramming things in as much.
book a hotel
this was crucial because we were able to take long afternoon nap breaks. i would have loved to stay closer to the park but the prices are insane and we require a suite so that arlo has his own room to sleep in — so we stayed at the residence inn, which is easy and not super pricey and only about a 10-15 min walk to the park.
last time we stayed here we walked every time, but being pregnant this time, that would not be happening so we ubered mostly which was about $6 for every ride.
obviously not everyone has the luxury to stay in a hotel when you're already spending so freaking much on tickets, but it made our experience waaaay better. arlo is a slow mover in the mornings so we've realized over the years if we want to make it there before noon we need to stay the night before.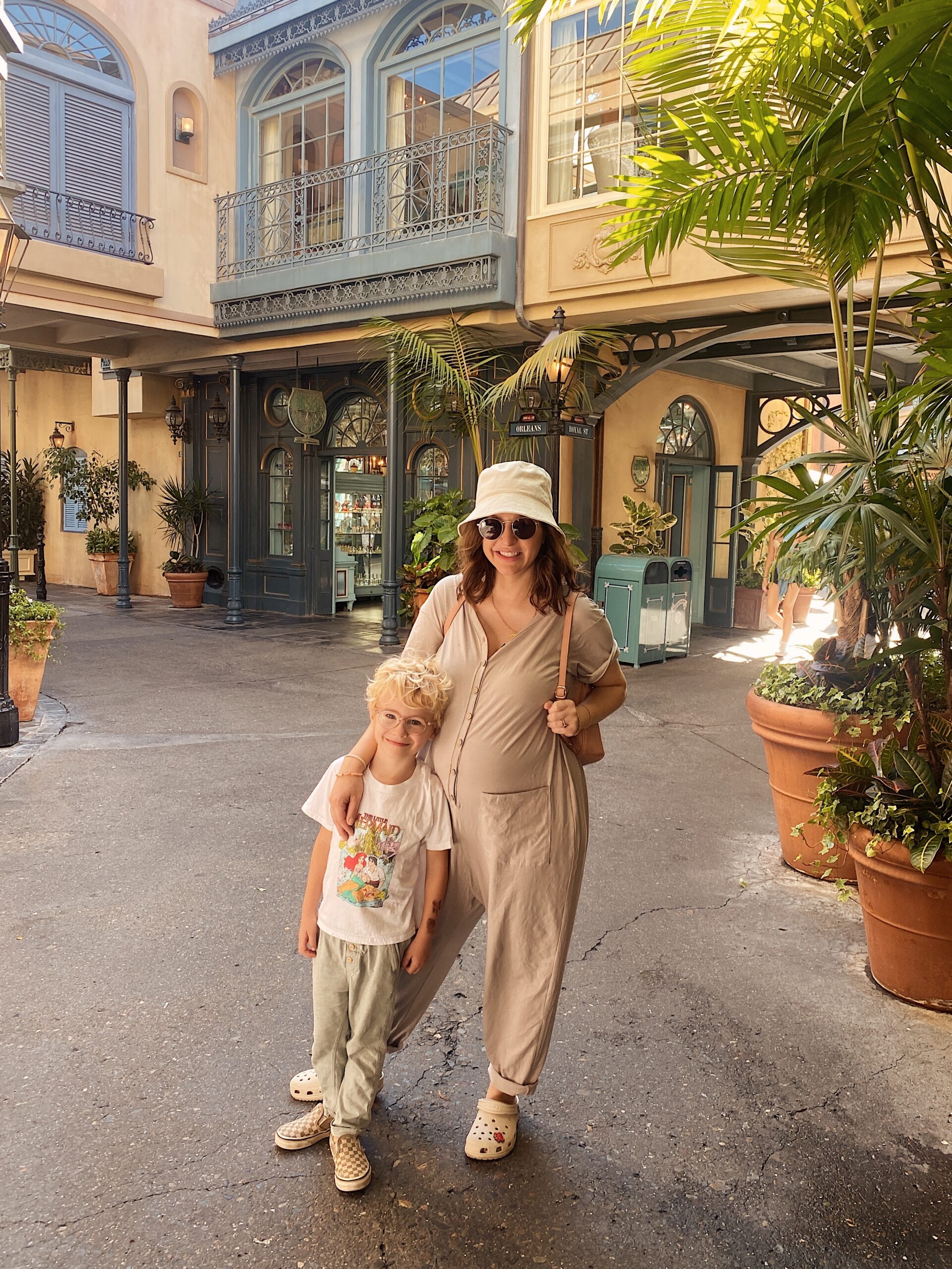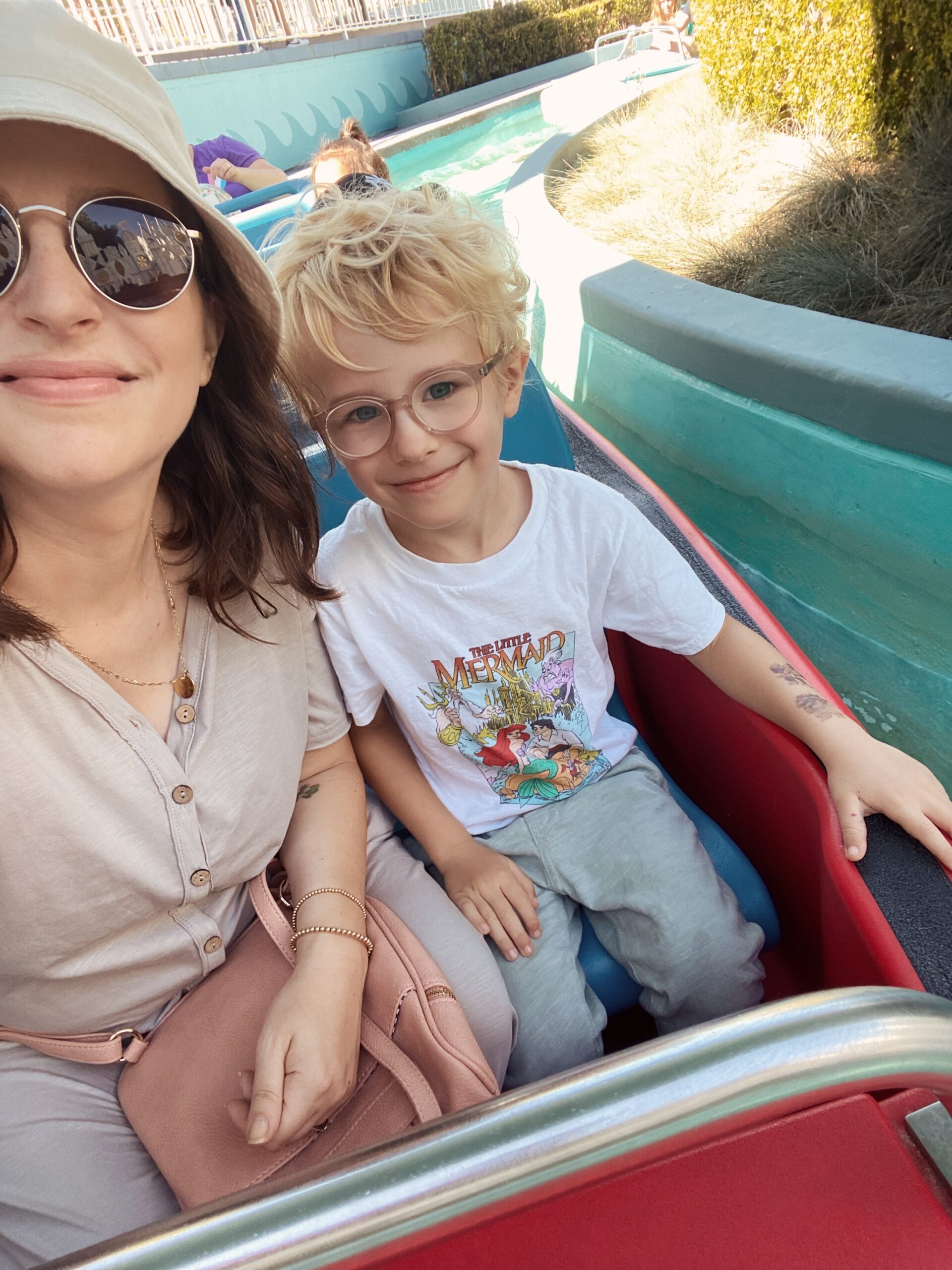 wear easy outfits for bathroom breaks
i did wear a jumpsuit one day, but for the most part i wore light breezy dresses that were easy for bathroom breaks and loose enough that i didn't sweat too much.
bring changes of clothes
but regardless i still did sweat! so i brought a change of clothes for both days, 4 outfits altogether and it was nice to be able to change into something fresh and clean for our second leg each day.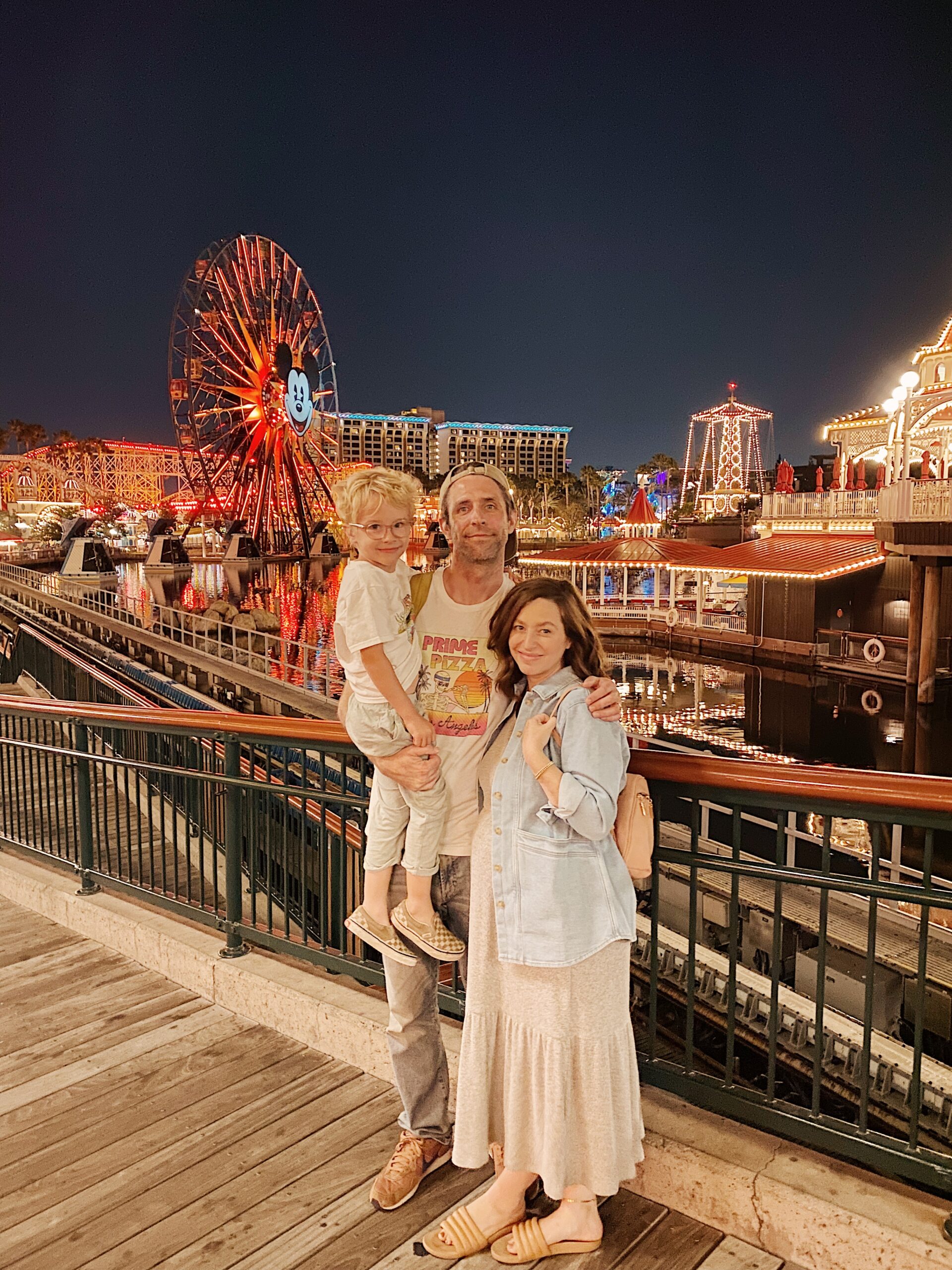 boxer briefs
i'd been borrowing gids for a few weeks before buying some for myself, i decided to go for non-maternity ones so that i can wear them postpartum and beyond too– but they don't cover the bump (which doesn't bother me). i just find them way more comfortable while wearing a dress for sweating and chafing purposes!
neck fan
i got this for gid a while back but it definitely came in handy on this trip. it won't completely cool you down but for standing in line on a 90° day, its nice to have that little breeze!
bring A WATER bottle
this probably goes without saying, but i needed my bottle all day long and because i'm addicted particularly to sparkling water, having an airtight bottle i could fill up when i had access to some was crucial!
** if you're also a bubbly water addict, there's a kiosk in tomorrowland that sold topo chico right near the popcorn kiosk and lamplight lounge didn't charge for unlimited club soda!
eat all the treats
i mean, i always do this but now you can take even MORE full advantage of all the delicious treats around the park and use it as an excuse to slow down for a break! we did MANY a treat break.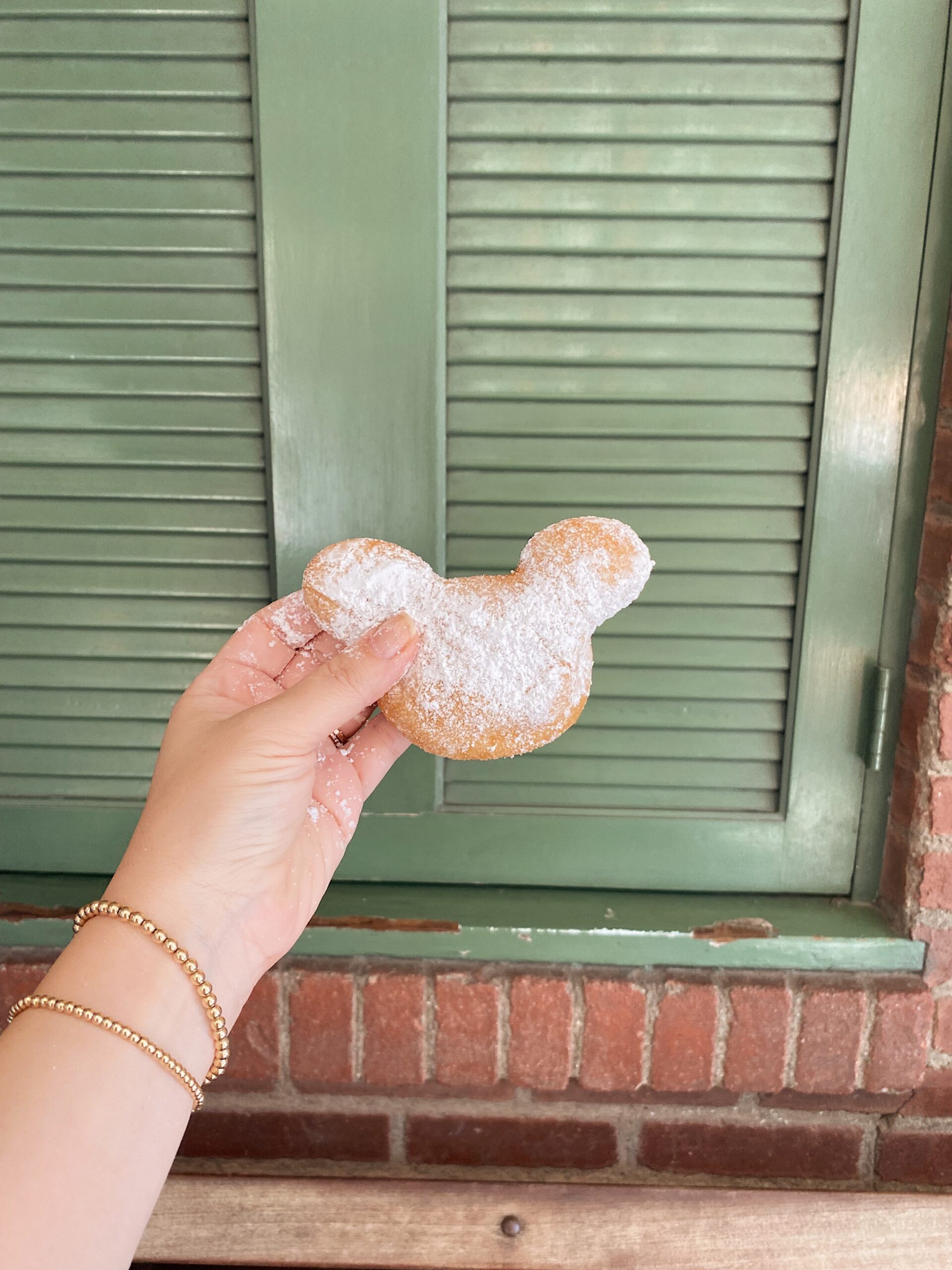 take breaks
even if you're not eating treats– take slow down/cool down breaks! we went and drew at the animation academy for 30 mins which was perfect and we took the train for a while, the enchanted tiki room would be good too!
sources