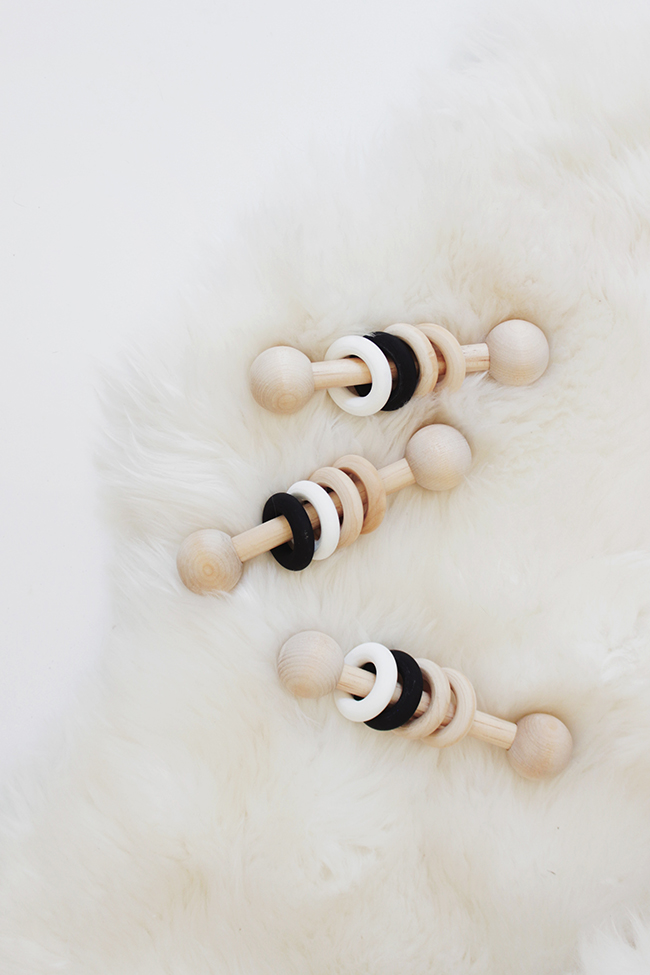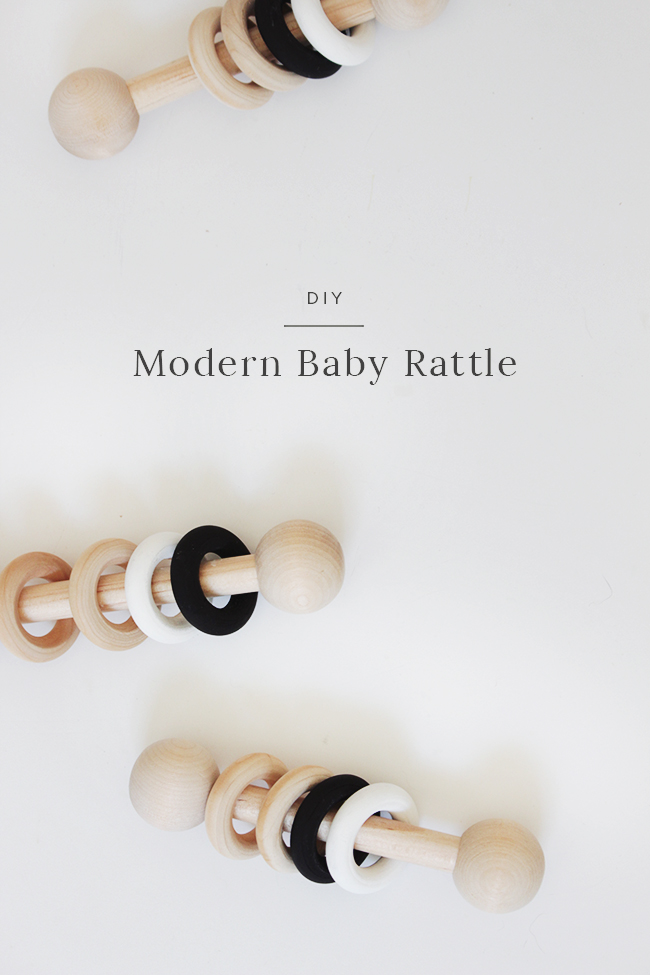 ok here it is! the first baby DIY. i loooove all the simple wooden toys that are available for babies, but they're pretty pricey, so when i saw a simple wood rattle i realized i could make a bunch at once (perfect baby shower gift too)!
also, a lot of people keep trying to tell me that babies love and need color. well that might be true but i don't buy it. what i DO buy is that babies like contrast, because i did totally read that — so i'm gonna try to incorporate contrast into the things i make and buy for him as much as i can without stuff being like, ugly. so that's why i added a little hint of contrast on these guys! because i'm already such a good mom.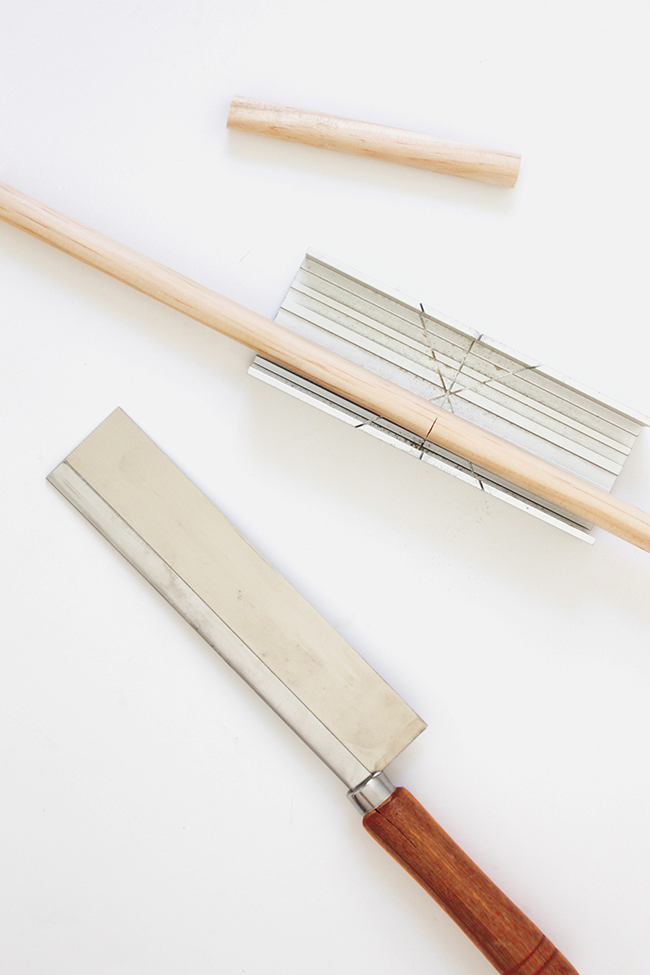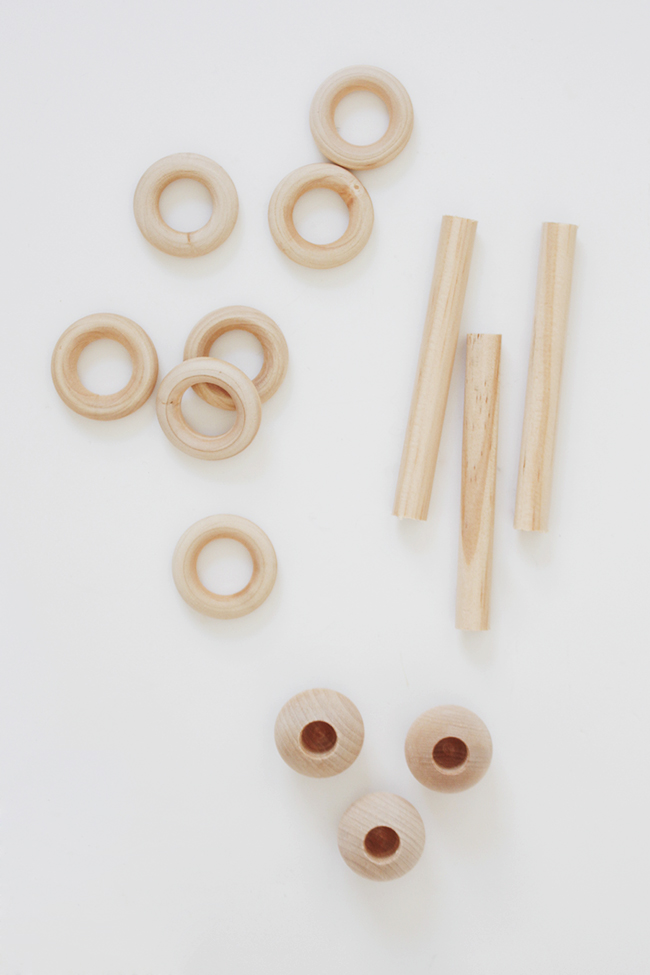 directions
01. cut your dowels down to the size you want your rattle (i cut mine down to about 4.5″)
02. sand down and clean with a cloth.
03. paint however many of your rings you want with the milk paint (which i read up and found it was the best type of paint to use for baby). i am really into the smooth finish too! let dry.
04. assemble your rattles by sticking a dowel cap on one end with a dab of wood glue inside. throw four or five rings on and do the same with the other end.

so simple to make and so cute right?! v stoked on these.