it's been a looong while since i last did a post on what's streaming on netflix. this is because netflix never adds good movies lately. they've always had a crap ton of indie movies that i've never heard of – but it's been hard to find any decent ones at all on there. have you noticed? but don't worry — there's still some stuff on there that you should watch if you haven't. here are my favorites right now :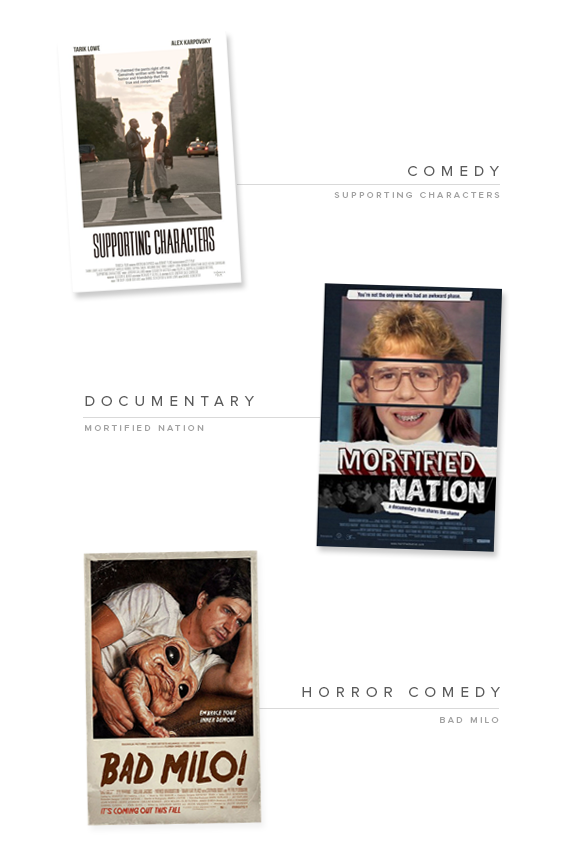 mortified nation a documentary about a live stage show where adults read their most embarrassing teenage journal entries on stage. i found this super heartwarming and highly recommend.
supporting characters i just watched this because i saw ray from girls was in it. i was pleasantly surprised when i really liked it.
bad milo if you like horror movies, i recommend it. it's a ridiculous plot, but we thought it was really good. not sure if many others agree.
don't trust the bitch in apt 23 we randomly turned this on once, and next thing you know we were on season 2. next thing you know i'm depressed it was cancelled so soon. all of the episodes are on netflix and it's a really funny show. i swear. i had no interest in it either initially.
big trouble in little china i'm sure you've seen it, but if you haven't — do that right now. i've watched it four times since it came on netflix. so what.
seems like old times i looooved this movie as a kid and i still do. goldie hawn & chevy chase & charles grodin? well duh.