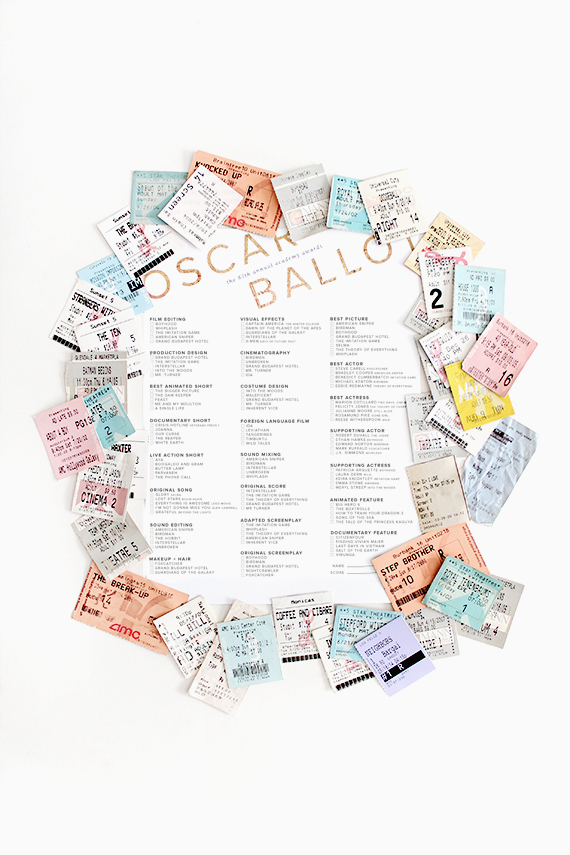 it's almost time for the oscars, you guys! i'm actually more excited than usual, because this year — I SAW LIKE MOST OF THE MOVIES. that's right, i totally did. i can't tell you how.
SEE:
the grand budapest hotel, birdman, nightcrawler + guardians of the galaxy
DON'T SEE:
inherent vice (snooze), foxcatcher (snooooze), american sniper (ok, kinda meh)
I STILL WANT TO SEE:
whiplash (SO BADLY), selma, the theory of everything (although i've heard VERY mixed things)
I STILL DON'T WANT TO SEE:
imitation game (meh), instellar (like no not whatsoever, unless you liked it?)
ok so maybe i didn't see that many, but it felt like i saw a bunch more than usual.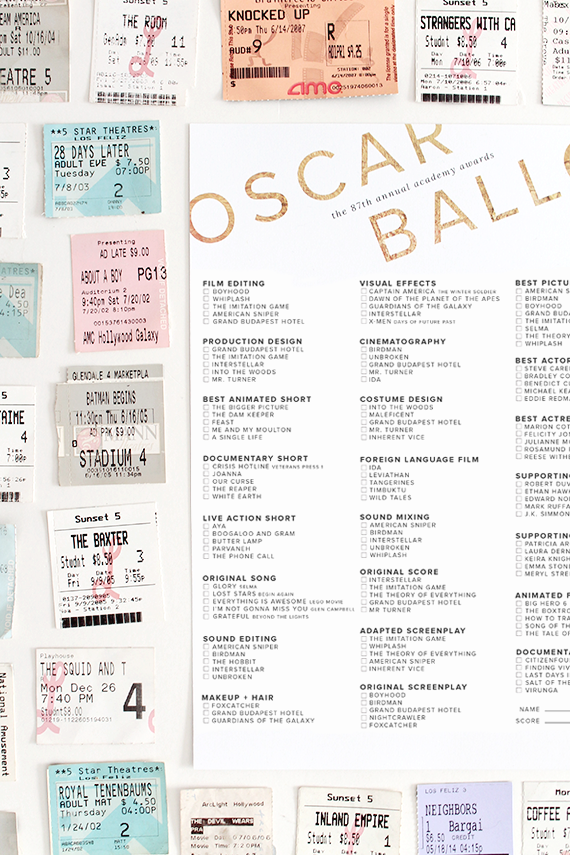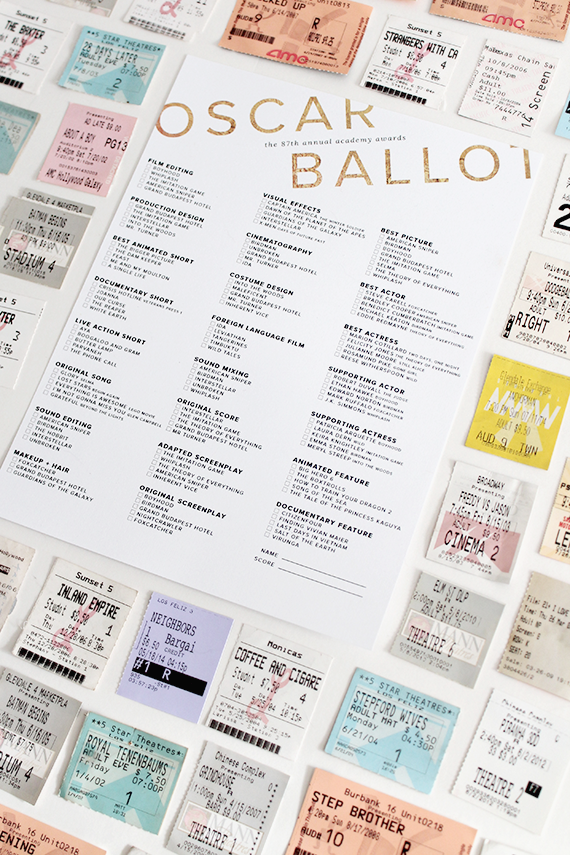 also – remember last year when i said i was the best all the time in the oscar pool? well that same last year, gideon demolished everyone. he got ONE WRONG. ONE WRONG!
oh and last also – don't judge me on my movie stubs. i see a lot of comedies and a lot of horror movies in the theatre. and yes, i saw stepford wives in the theatre for some reason. but i've been collecting my movie stubs since i was a teenager and it's really fun to look at them every once in a while and remember how i saw the royal tenenbaums — alone, 6 times, at the same theatre. (it was when i first moved to LA at 16 and i didn't have friends or a car yet, ok?!)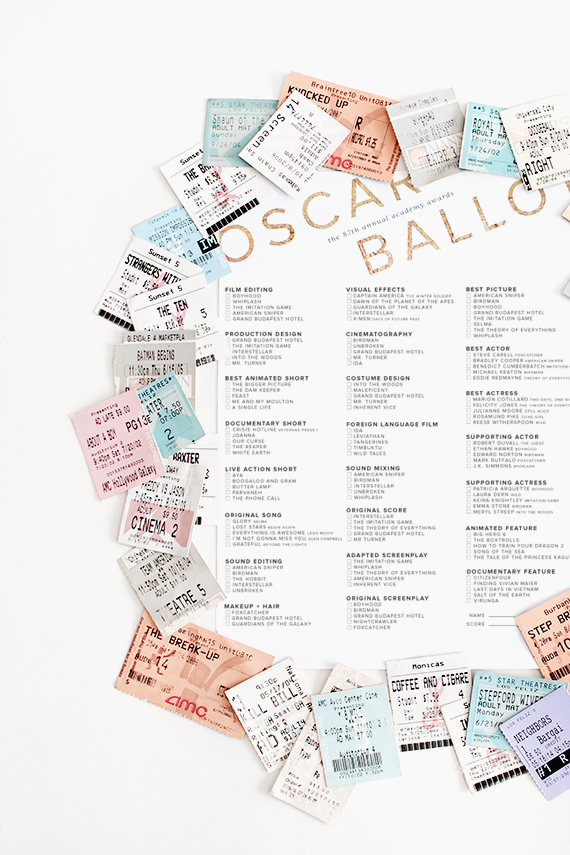 THE PRINTABLE IS A REVISED VERSION BECAUSE I HAD FORGOTTEN BEST DIRECTOR. OOPS.
---
NOW – to print these : print on standard 8.5 x 11 paper, and trim excess off top and bottom. i attempted to set this up as a borderless print, but most older printers can't print borderless, so i figured we should all suffer. if your printer does print borderless, you can set it to print that way and just trim the top!