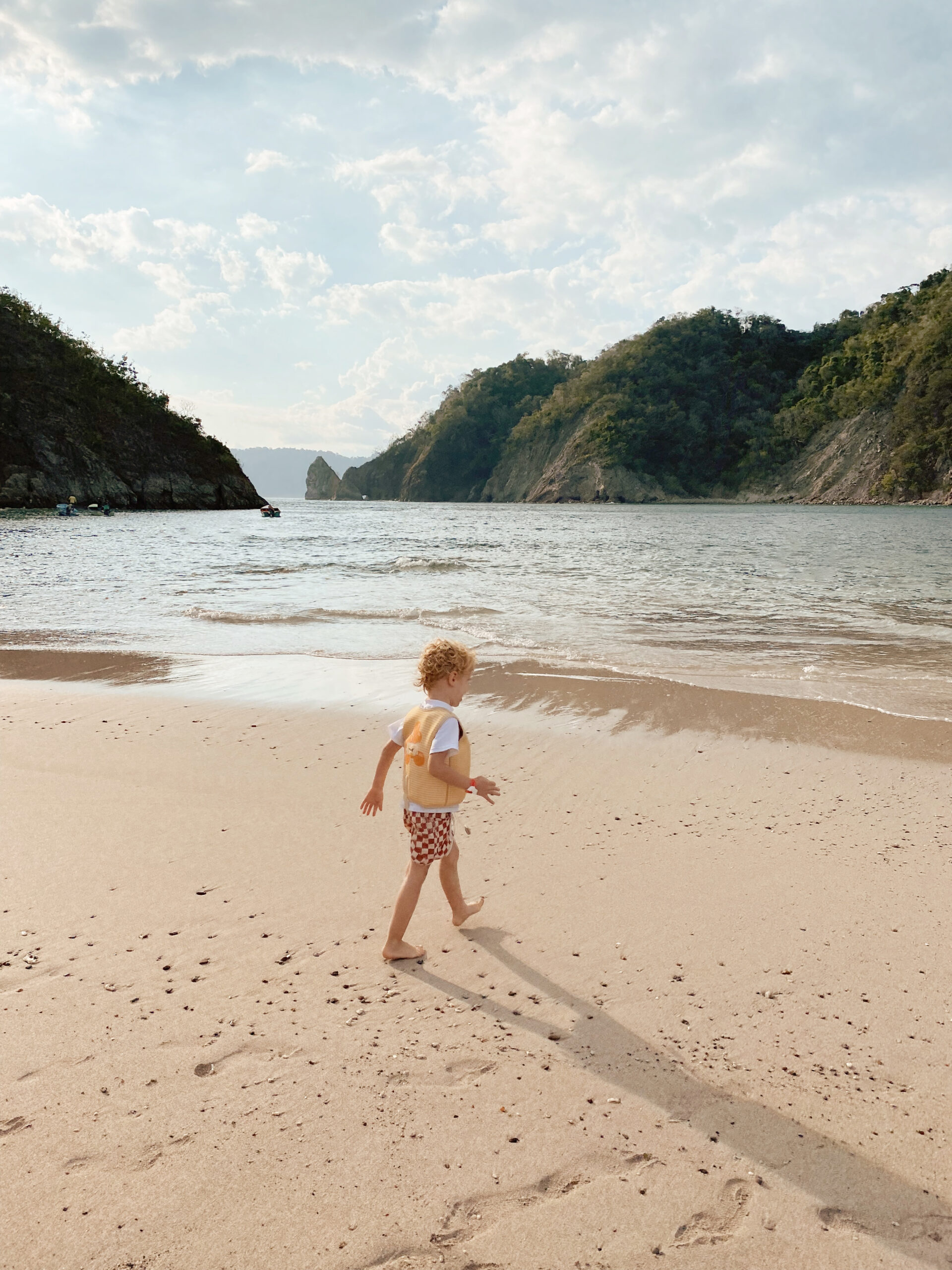 we just got back from costa rica and i had lots of messages asking for a blog post with travel tips and what kid friendly tips i had— honestly, i didn't plan the trip at all, and i was able to do a lot of activities without arlo, but i'll do my best to help!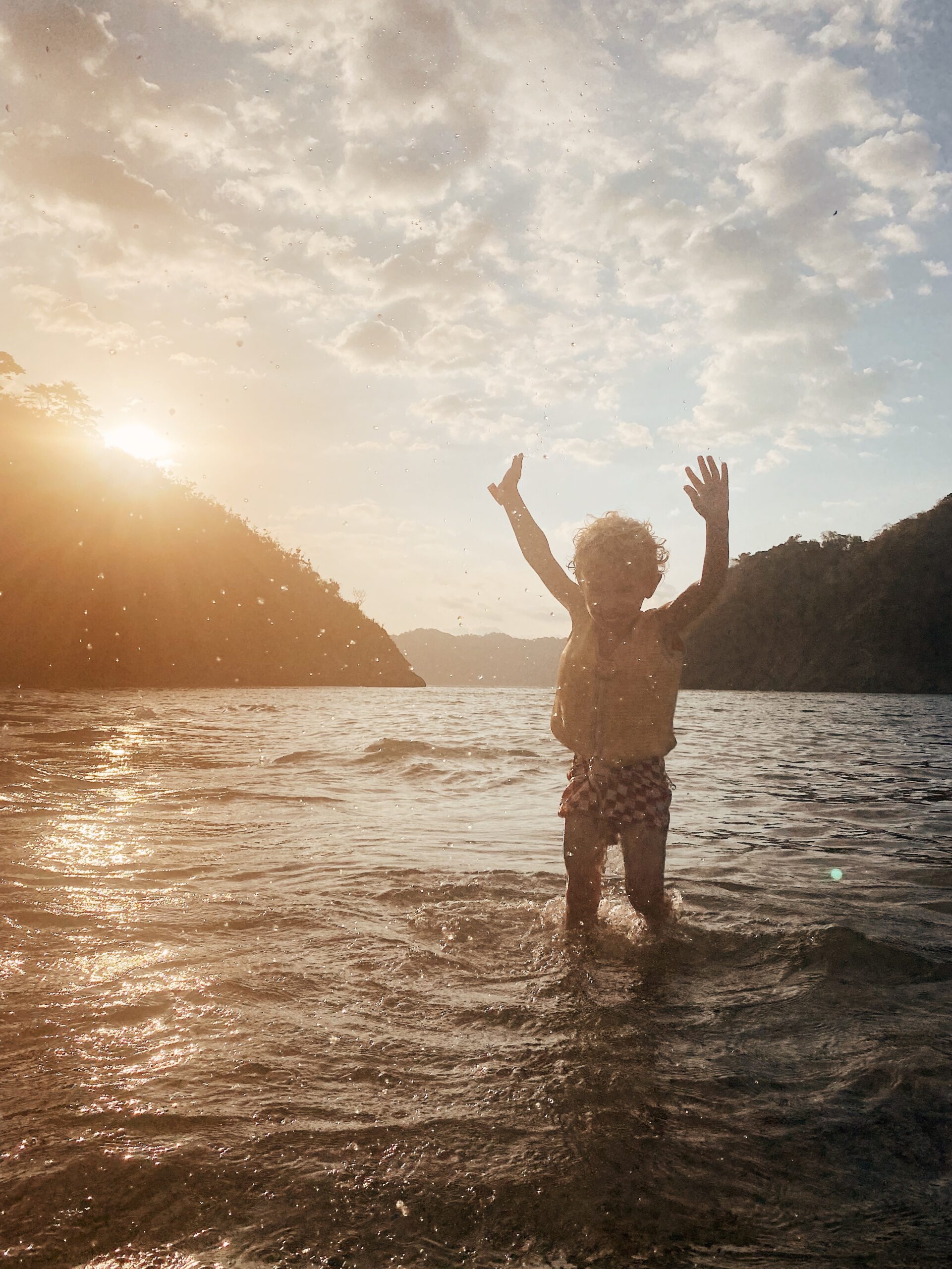 i was very fortunate to not only get to go on this trip with my in-laws, and also get to do tons of activities because gid is generally less interested in excursions than i am, so he stayed home with arlo while i went out and did some of the crazier ones. BUT a lot of the excursions allow kids 4+! arlo is just not super adventurous yet.
stay
because we all loved our trip so much, my in-laws are booking the same vacation next year so i'm not going to share where we stayed specifically, but it was in the quepos area in manuel antonio and i found some nice houses to rent that i put together on airbnb!
do
a day trip to isla tortuga — we went with costa cat, and they took us on the boat to the island, brought us snorkeling (and some others in the group banana boating), made us lunch and we loved them! definitely recommend!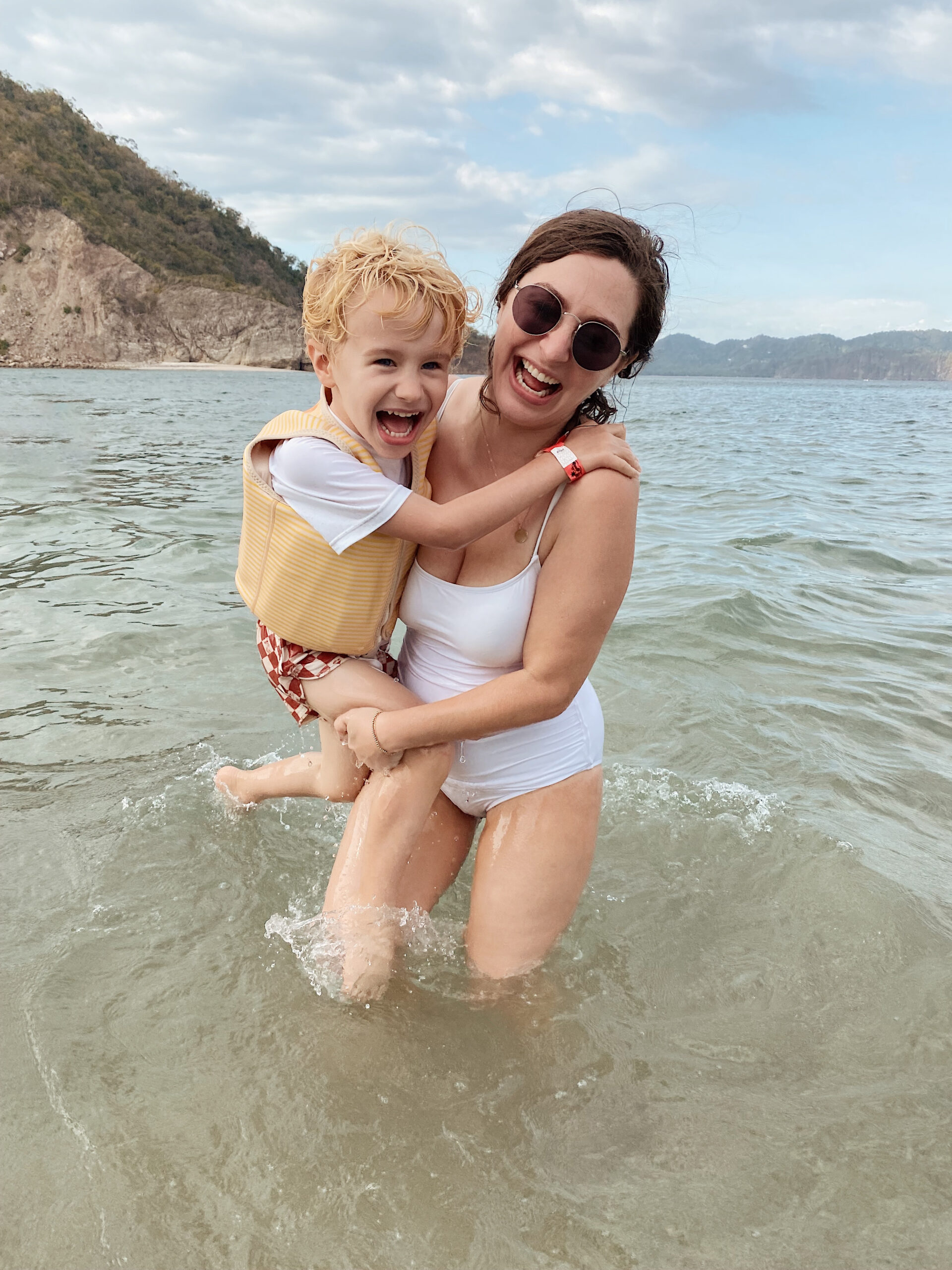 ATVing — this was super fun and perfect with arlo. we were panicking that he wouldn't stay on the 2-seater, but luckily they had 4-seaters and we were able to all sit in the front seat together and have the best day ever. we rode through the jungle all the way up a mountain to a waterfall, and then back down. (my personal tip, wear clothes you don't care about and get as muddy as you possibly can, it'll make for great memories haha) we used real adventure tours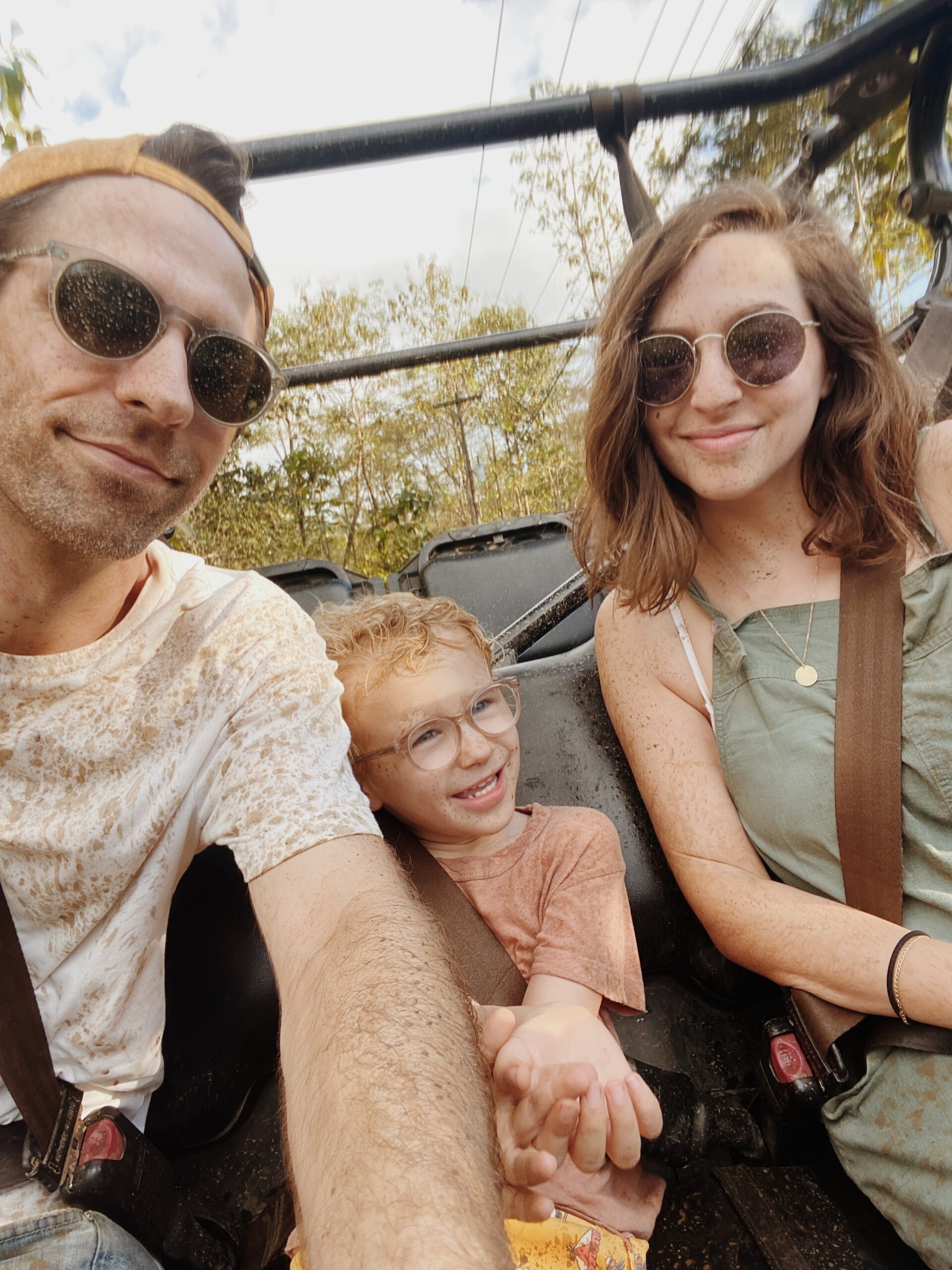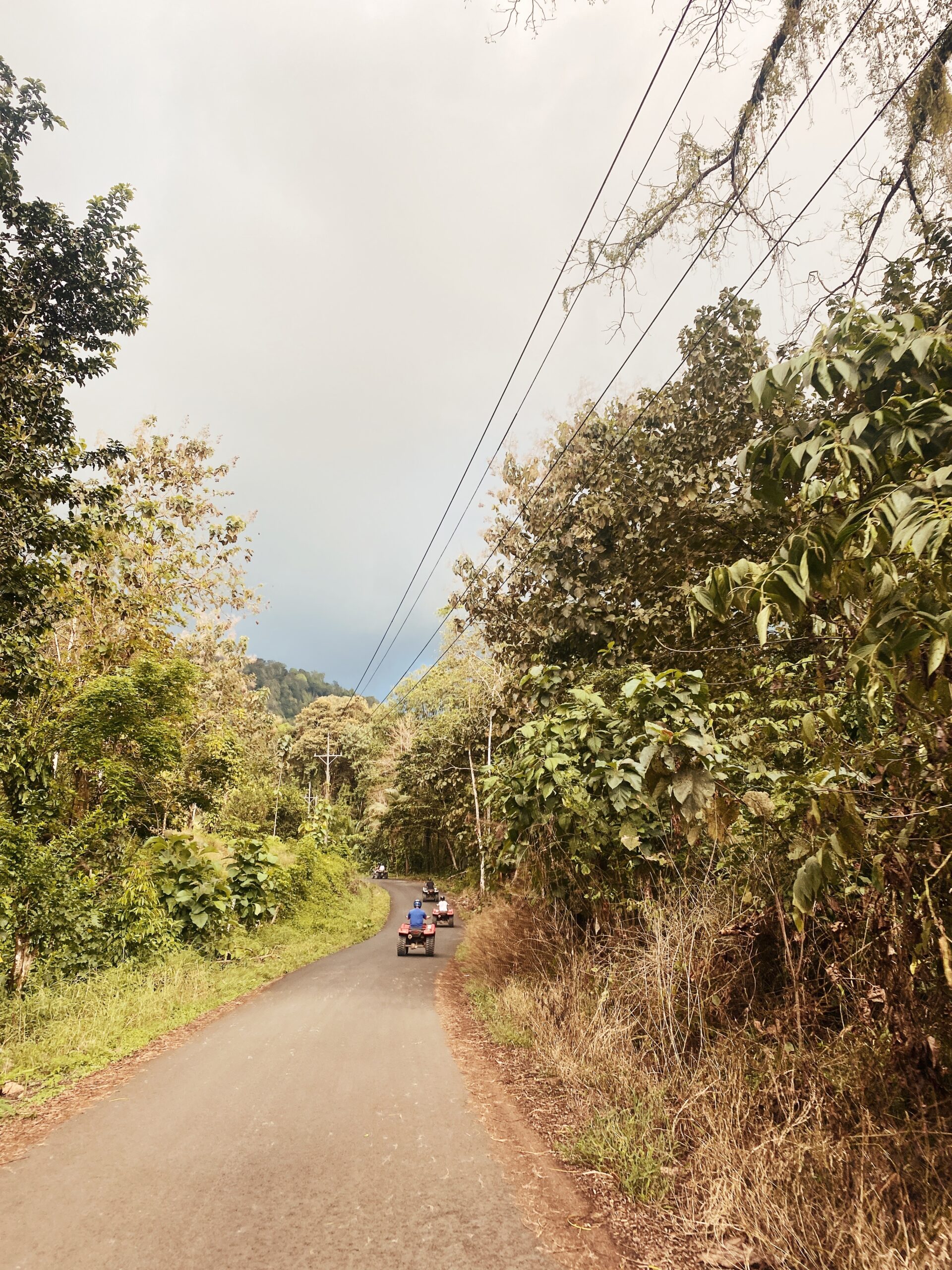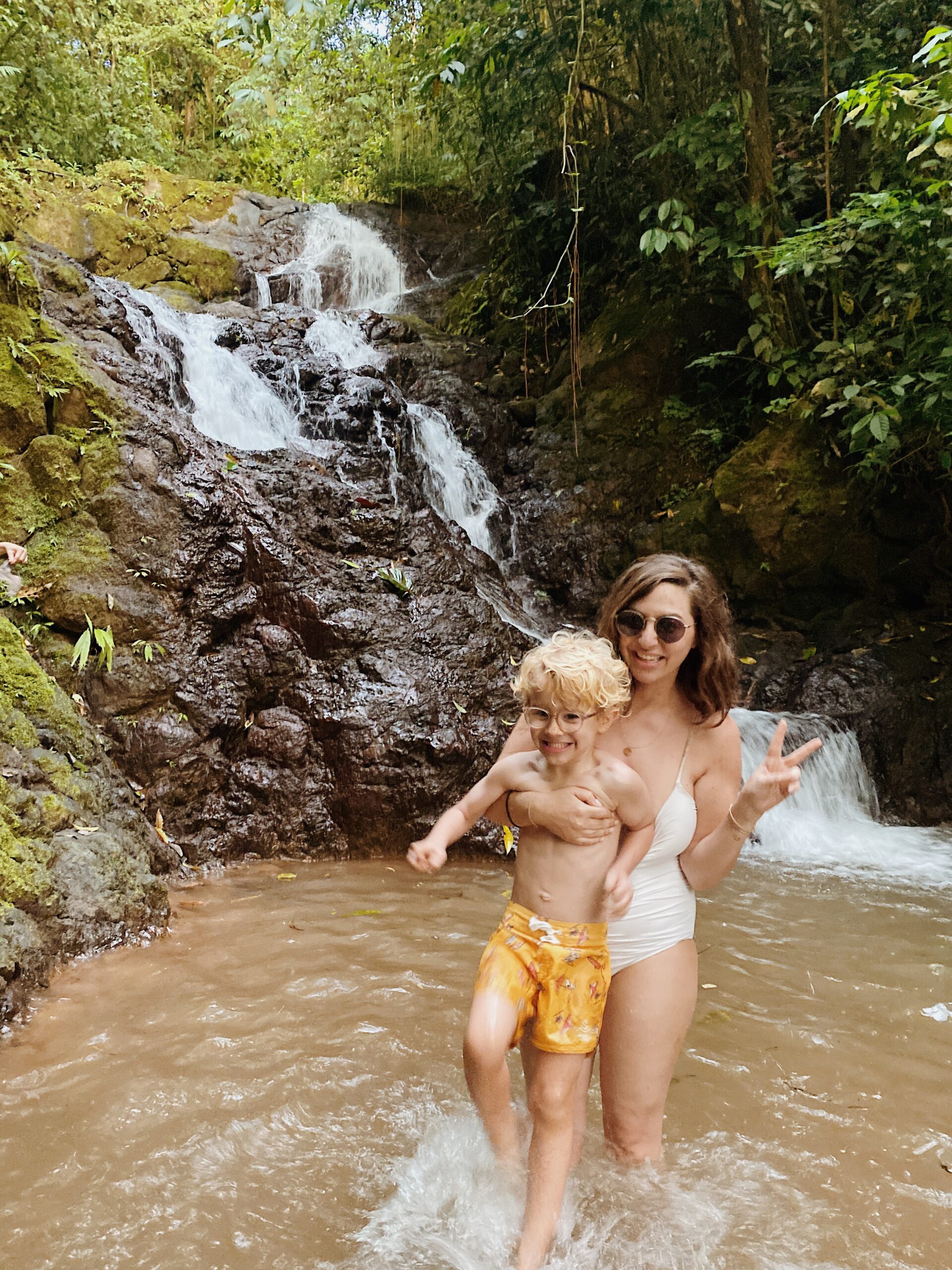 parasailing — i actually wasn't planning on going parasailing but my in-laws were going and i just tagged along minutes before! it was all very quick, we didn't even have time to get scared. they strapped us in and seconds later we were running and in the air. it was pretty scary up there but also really glad i did it (i think this was the company we used and the woman who ran it was lovely!)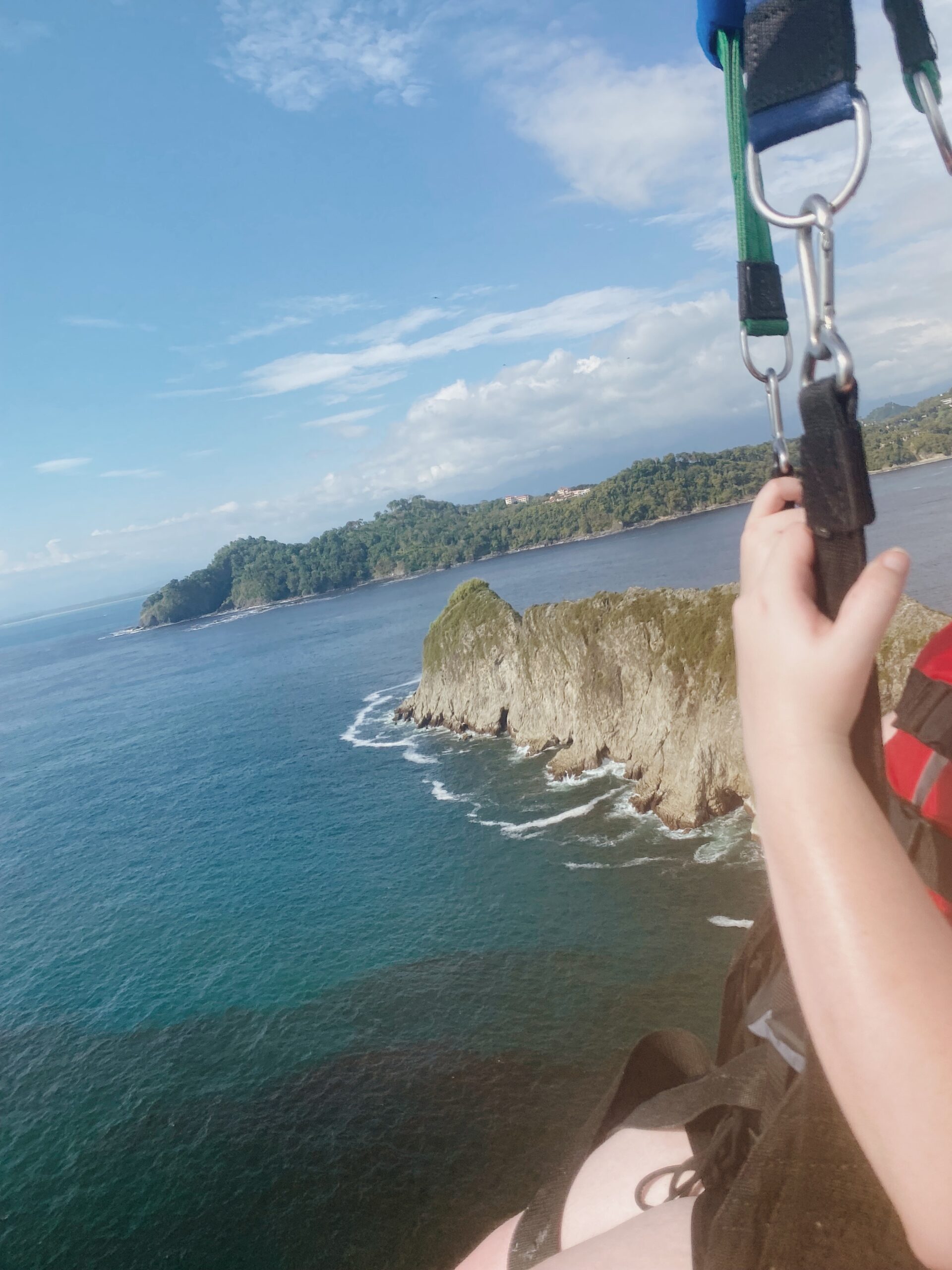 ziplining — this was so much fun! it was a LEGIT ziplining adventure, 10 different lines, one of them was 2 miles long!! it was so much fun to zipline through the jungle, and the lunch they made us was so delish. the staff was also really fun to spend the day with (and insanely flirty which was a wonderful ego boost hahah) we all really loved this day, the company was el sanctuario canopy adventure.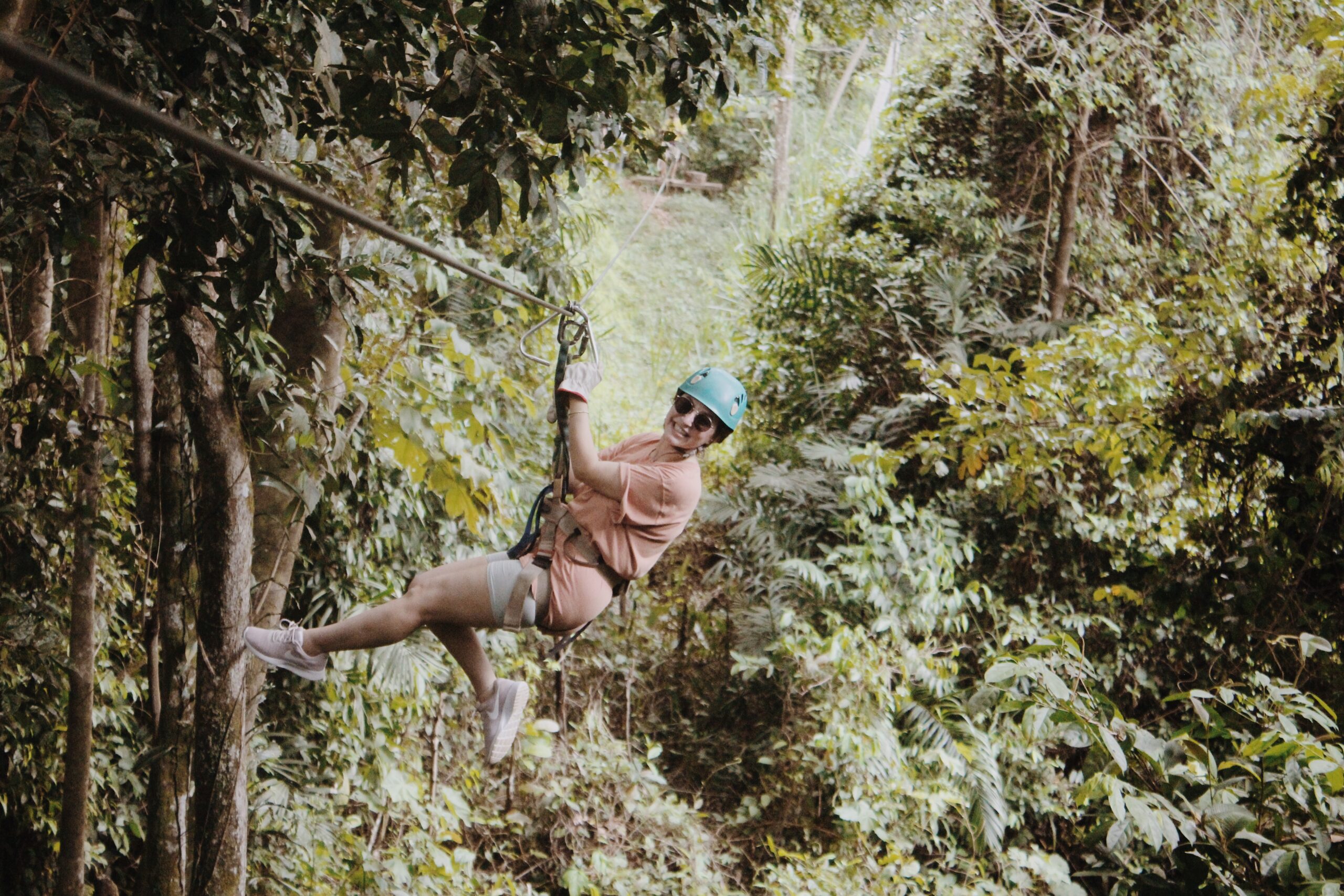 marina pez vela — we didn't get out that much for meals or shopping, but we had a great dinner at the marina and there were lots of shops there too.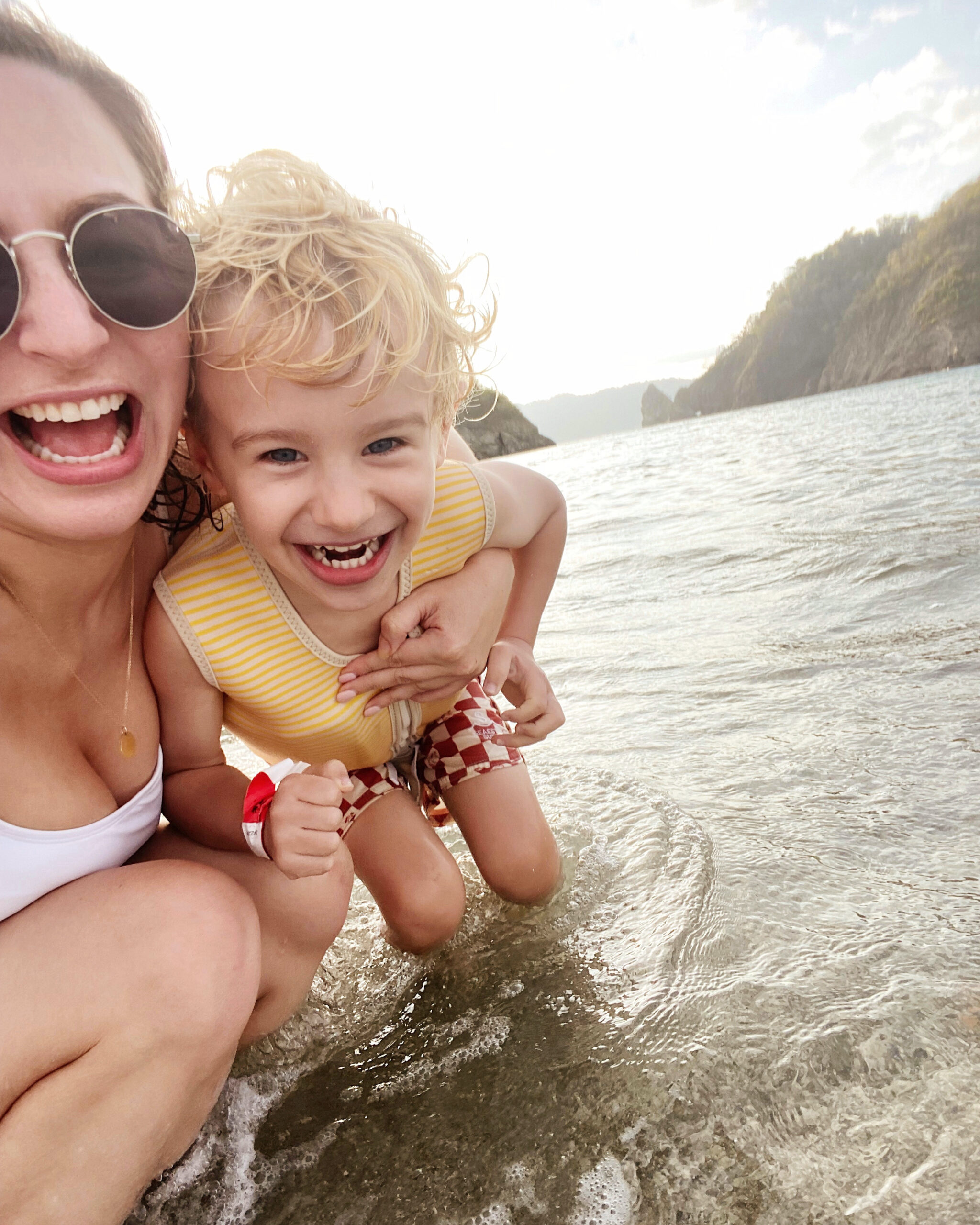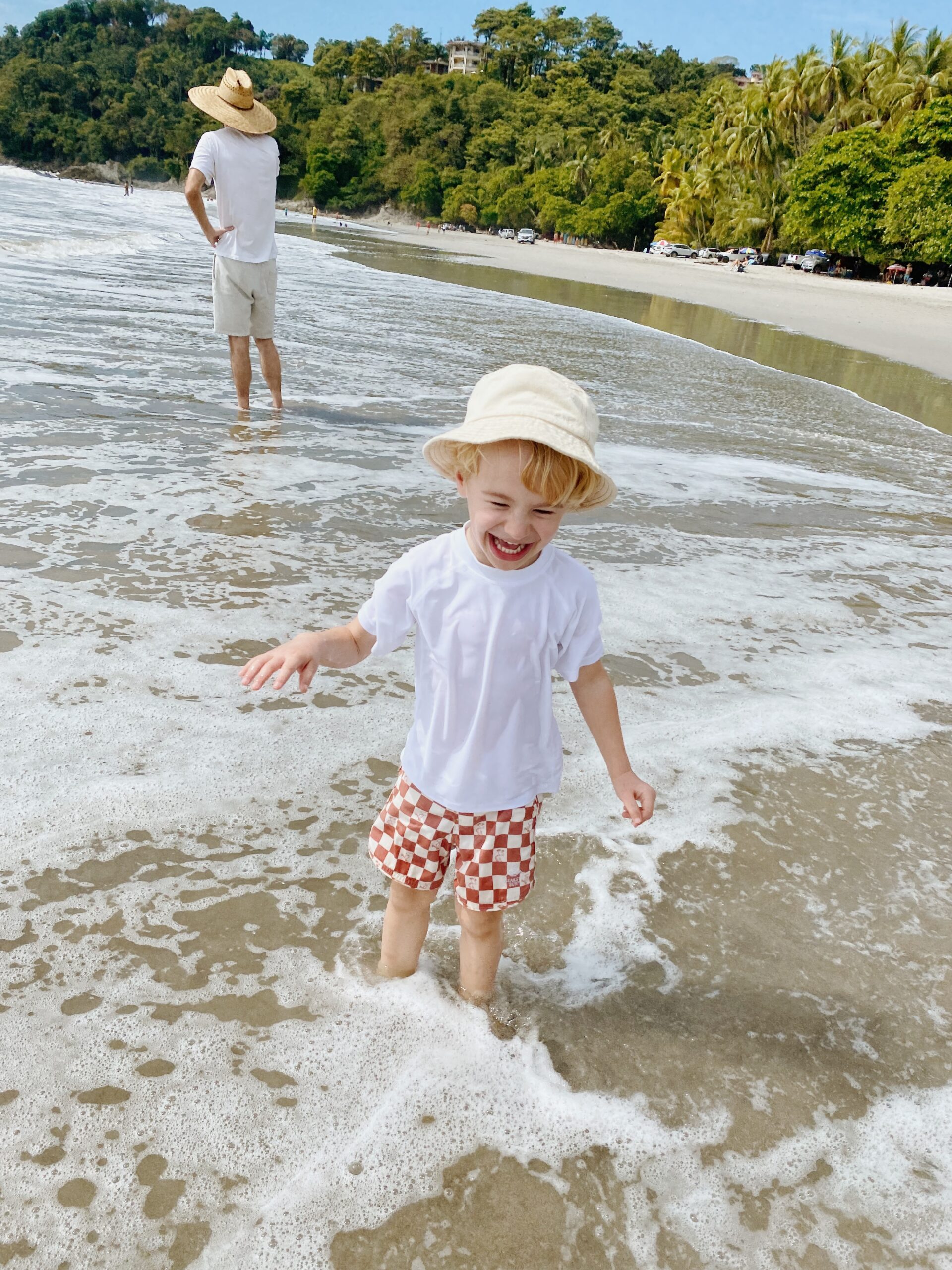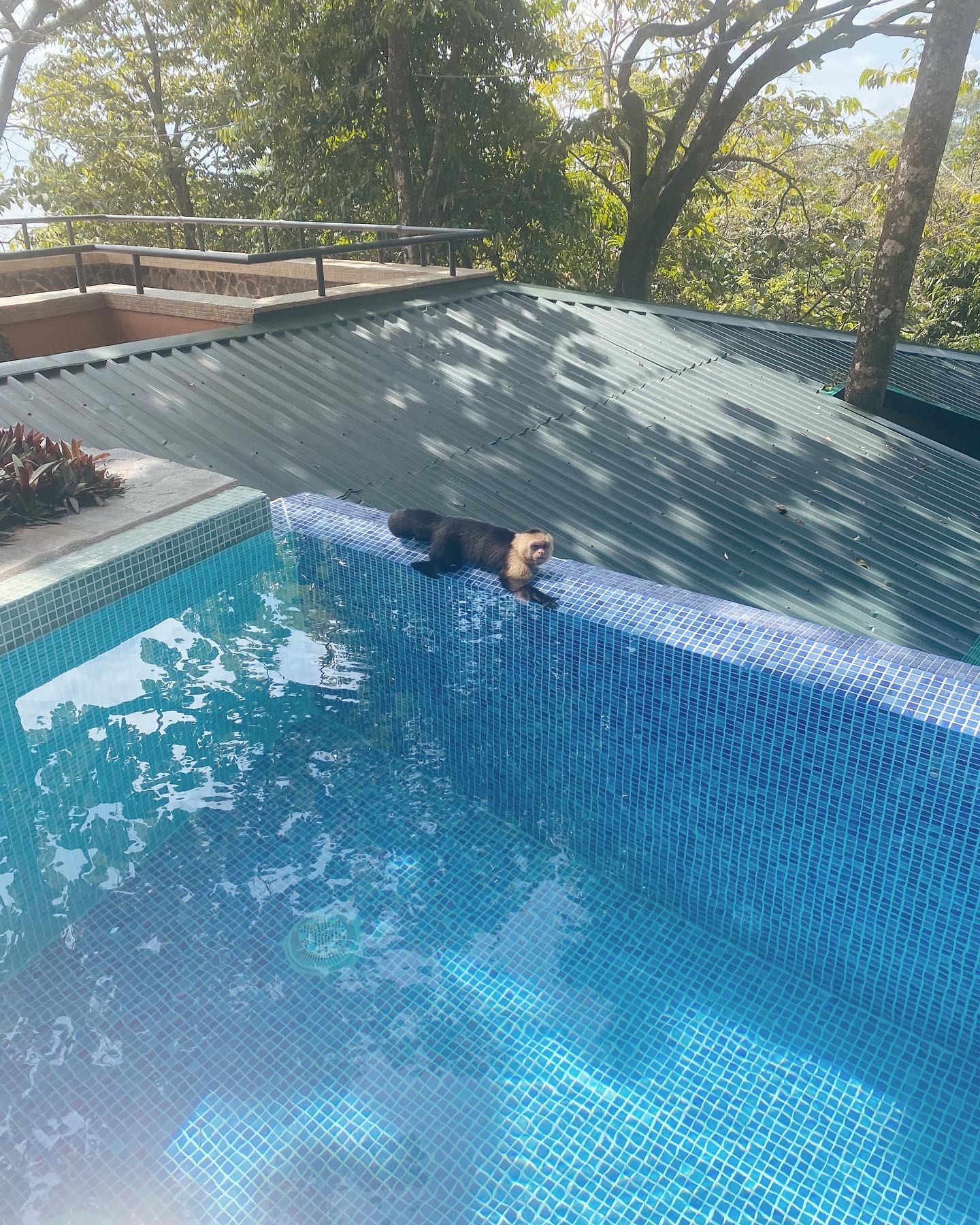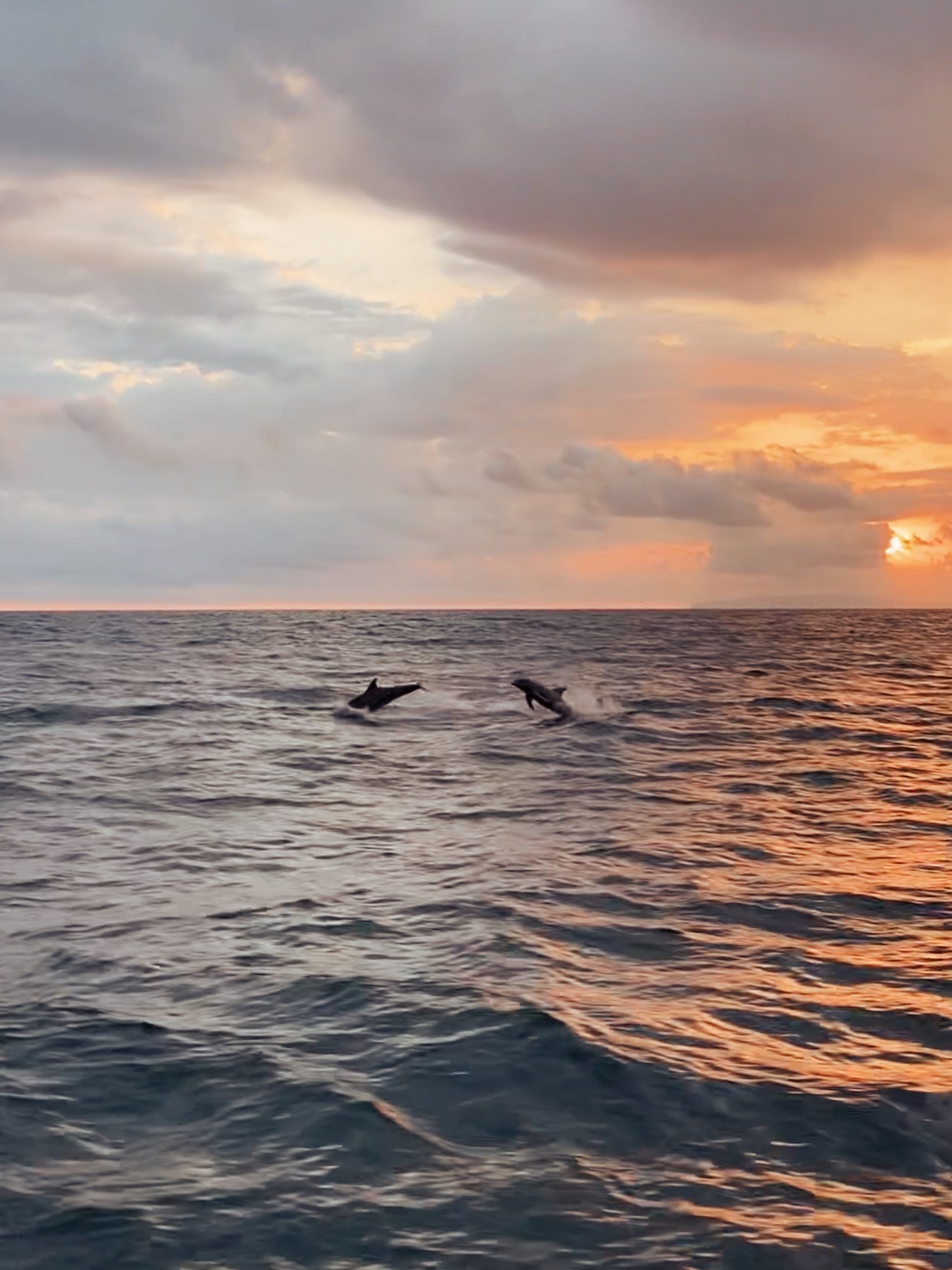 we had a lot of meals where we stayed, but went out to a few dinners. all the food was good but i can't recall the names of any restaurants! our trip just included a lot of fun adventures and relaxing by the pool/beach, shooing away monkeys (they are as common there as squirrels are in usa!), with a lot of insanely delicious fruit and fruity drinks. it was the perfect trip.
covid protocols
before we flew there, we took covid tests and signed up online with QR codes to show when we arrived. the day before we flew home we did tests again that were required to leave. it felt really safe there, everyone wore masks and we were almost always outdoors.
to be honest, before the trip i was feeling really anxious about going, but i'm so glad we did in the end. it can be scary to make these choices right now, but i do personally think the reward outweighs the risk depending on the situation.
traveling there
it was not short to get there from los angeles! we took a 6 hour red eye and then drove for four hours in a van, and i thought arlo was gonna LOSE IT. but somehow he was ok (phone games)! that kind of travel day is daunting i know, but it was so worth it!
what to pack
lots of sunscreen (you're close to the equator!)
bug spray (i didn't wear on our ziplining tour and got a bunch of bites)
casual/athletic clothes (i packed too many nice things and too few things like loose athletic shorts)
a waterproof case with a strap for your phone if you want to bring on excursions. i wished i'd brought mine!
the pants and things with sleeves we packed weren't touched once, it was so warm and humid there!
---
i guess that's it! let me know if you have any other questions, we LOVED it!!!!