first day of school printable sign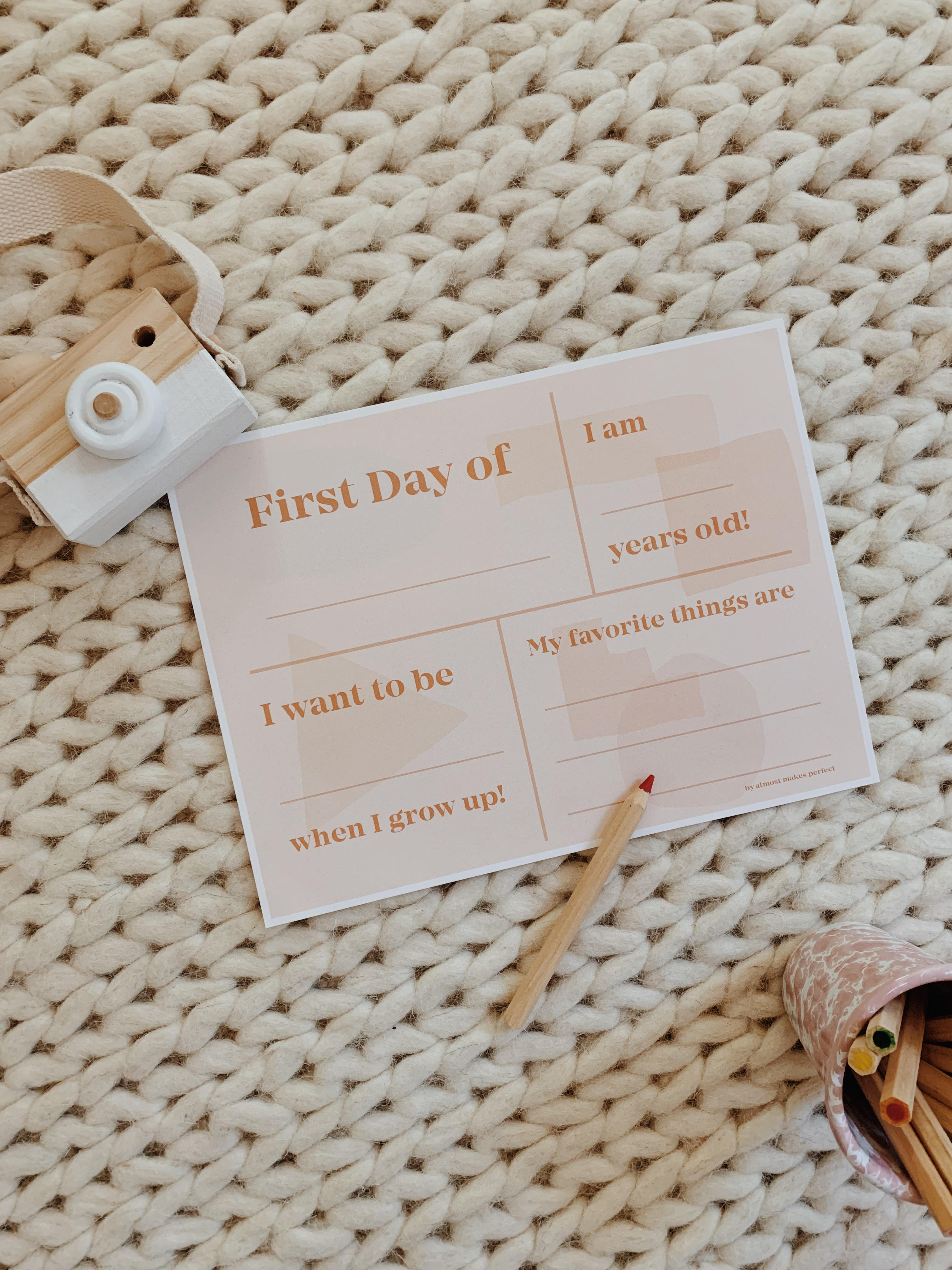 a very last minute little printable i designed (because a friend asked me to haha) — a fun little sign to fill out for all your kiddos heading back to school! arlo is starting preschool in a few weeks so obviously i had him model, he doesn't talk a ton but we were able to pry these opinions out of him lololol. he will make a fantastic elmo blue car someday when he's a grown up.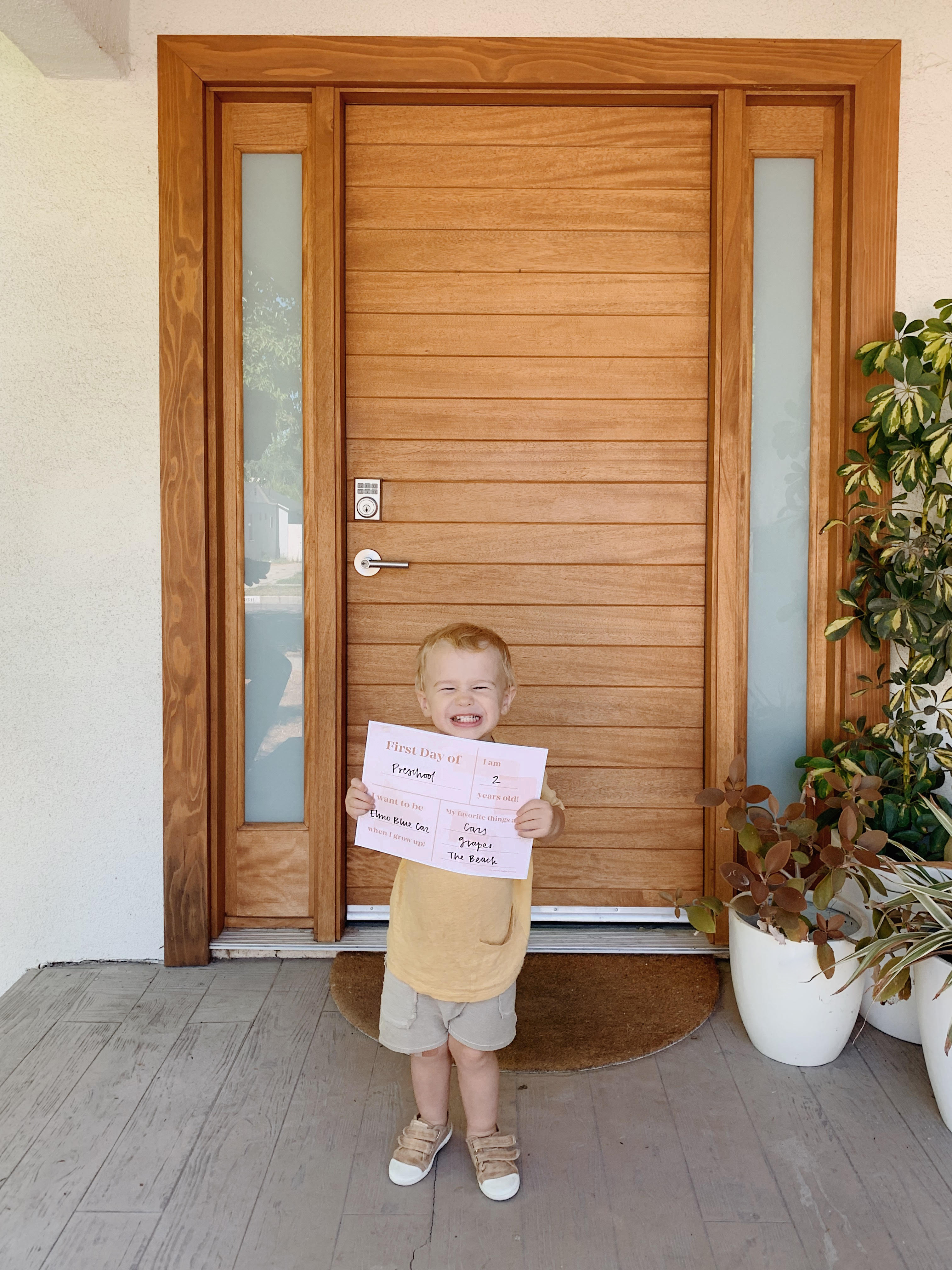 you can print these on standard 8.5×11″ paper, but they might be easier to read on larger paper! probably will also help to take your photos a bit closer than i did, i would love to see them in action if you use them!
these are for personal use only and not for re-distribution. if you'd like to post a link sharing them, you may not directly post the downloadable files. please credit and link back to this post for downloading.