pretty everything : stylish dinnerware for kids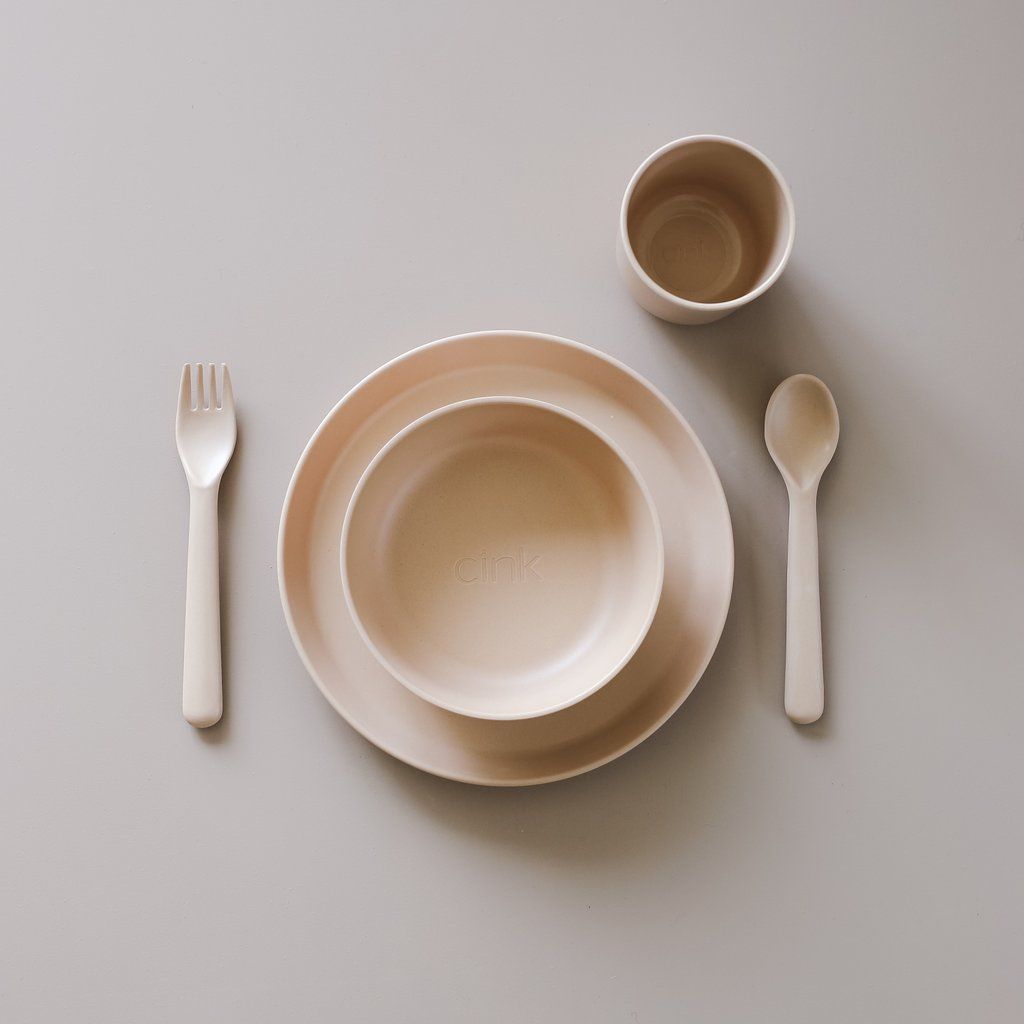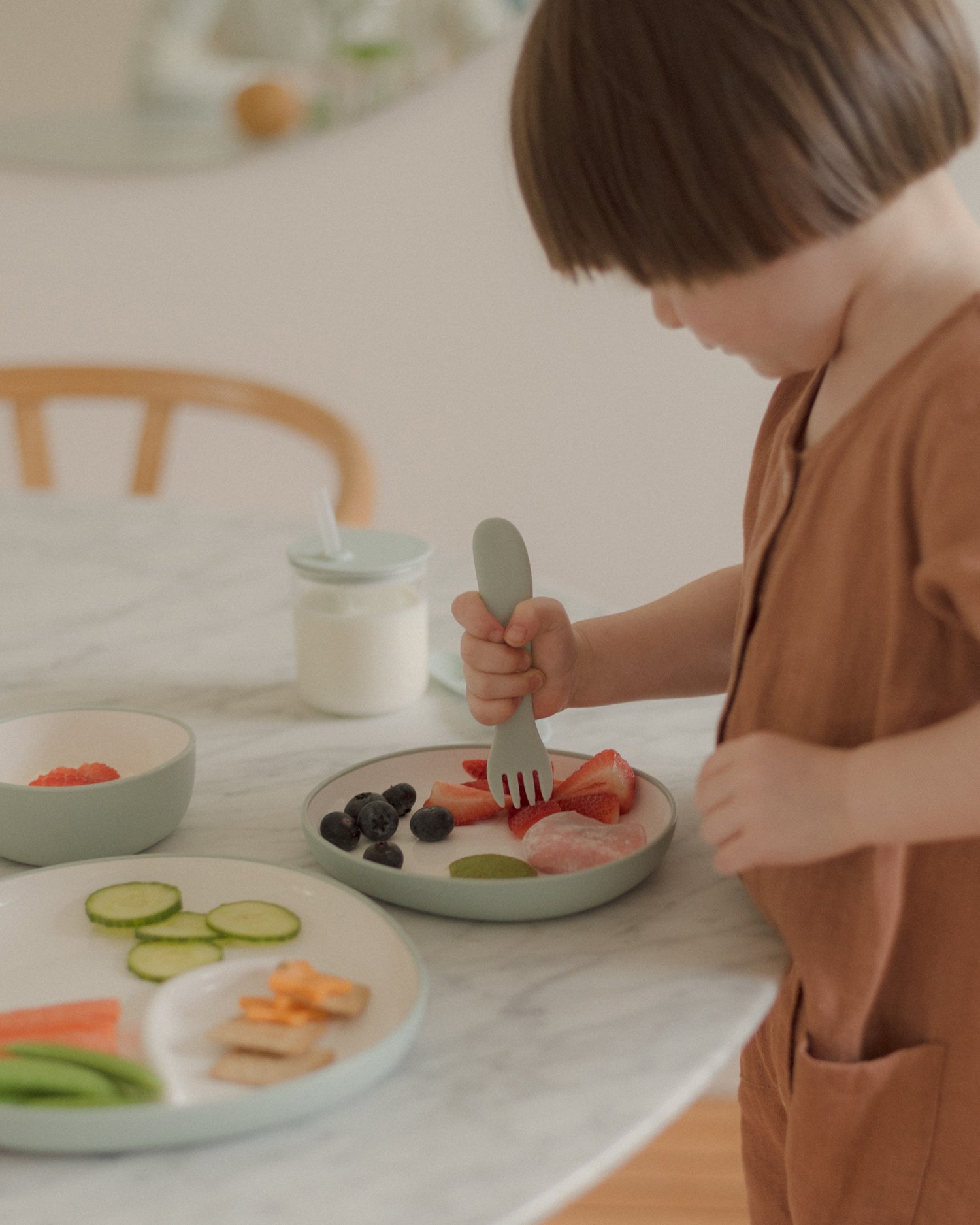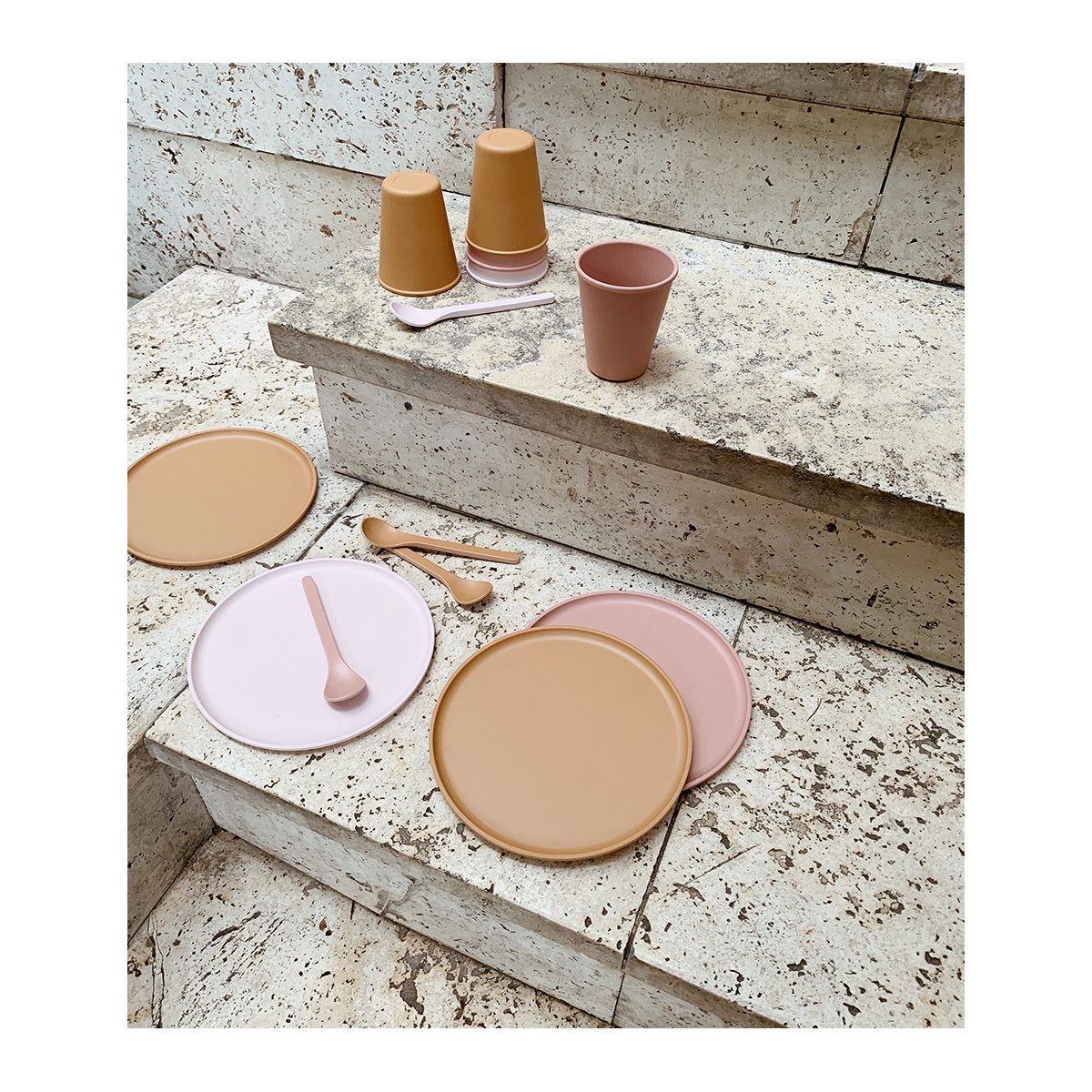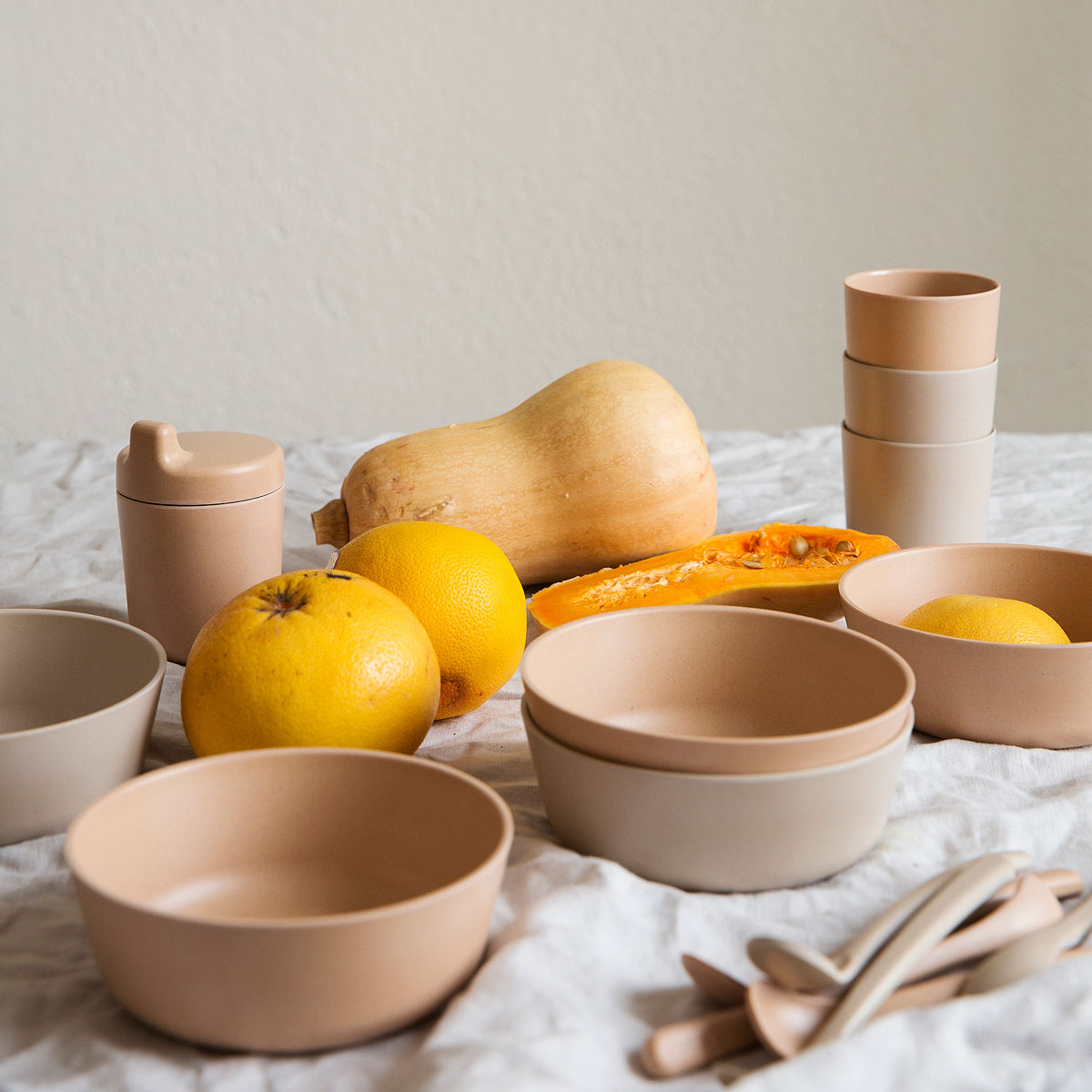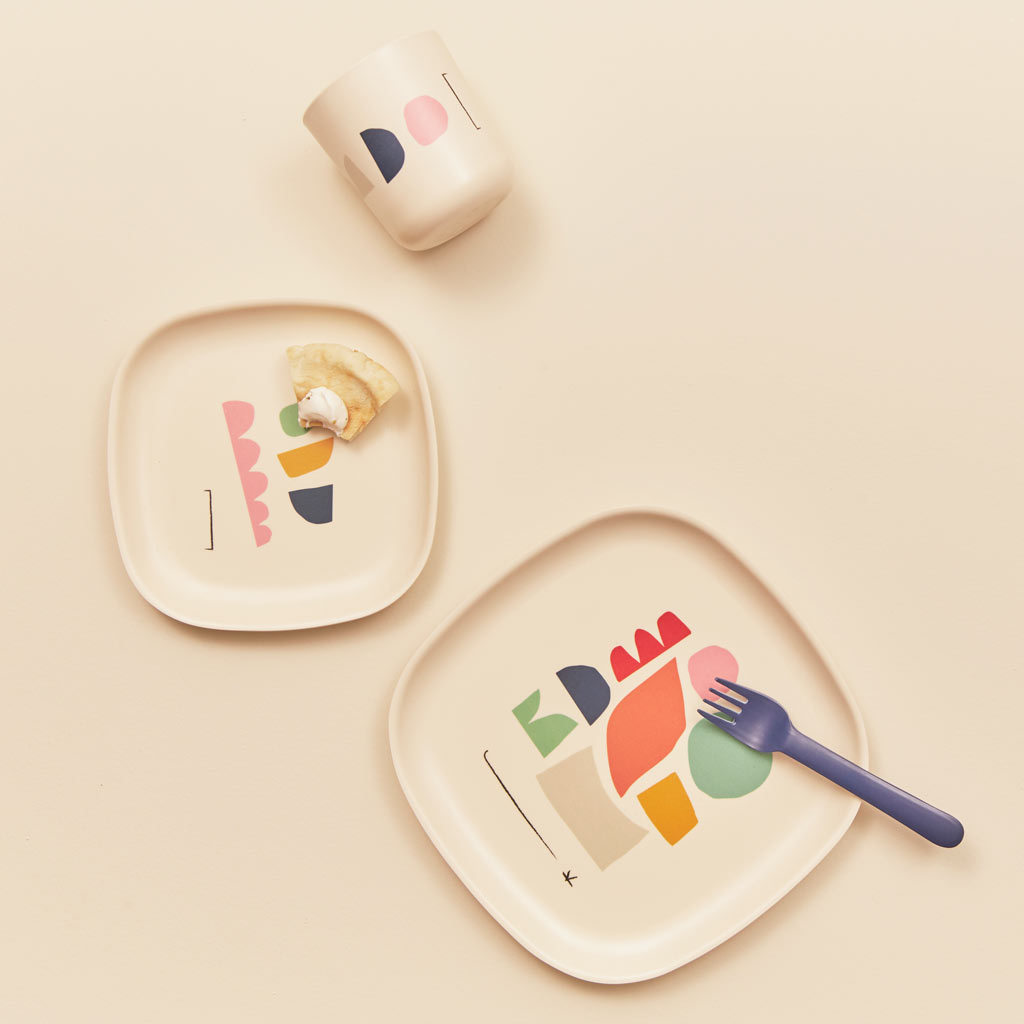 this roundup took me a while because i wanted to include plates for lil babies and bigger toddlers, and i wanted to do cups and flatware because WHY NOT!!?!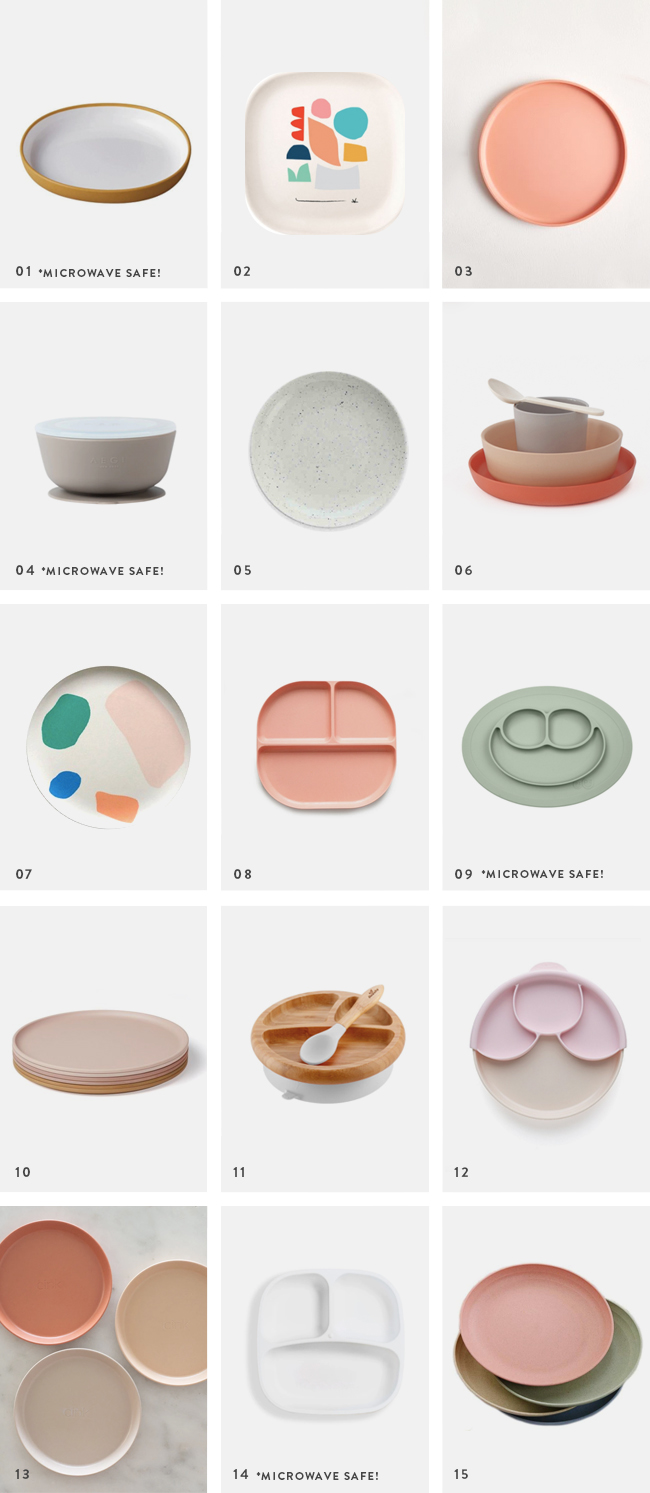 01. ok i am completely obsessed with this collection by kinto! thinking i might need these ones.
02. there are a zillion patterned kids plates out there but few are actually this cute, from ekobo
03. these melamine plates aren't tech made for kids, but they're v cute with their rims and colors
04. we just got a few of these beautiful aegi bowls and i love them. they come with an airtight lid too! (they have plates too but wanted to include the bowls since we own them!)
05. and these are the speckled plates we use, they're super cute and the perfect size for arlo.
06. very cute eco-friendly set from ekobo!
07. we love these bamboo plates from xenia taler and use them everyday.
08. love how this ekobo divided plate looks like a school cute lunch tray
09. for the smaller babies who need a lil more suction, the ezpz placemats are so pretty and i love that they're oven safe.
10. as if you couldn't guess, i am obsessed with this set by liewood!!!! they're sooo beautiful but i microwave a lot of arlos foods.
11. this avanchy wood plate suctions, looks so handsome and comes with a spoon
12. cute plate by miniware and i love that the divider can come on and off
13. cink makes some of the cutest kid dishes that are in my colorsssss!!
14. these re:play plates are so nice and simple and a friend claims hers are in excellent condition years later!!!
15. a cute, simple and inexpensive set of plates made of wheat straw
---
we are finally at the stage where we're thinking of moving towards using metal forks instead since arlo has been having trouble picking up foods with the ones we use (not to mention they're aging quickly). i decided to do a little mix of both types of flatware! almost all of these are stylish kids flatware but some are actually grownup appetizer forks which i realized are the same size and would probably work fine for toddlers and kids!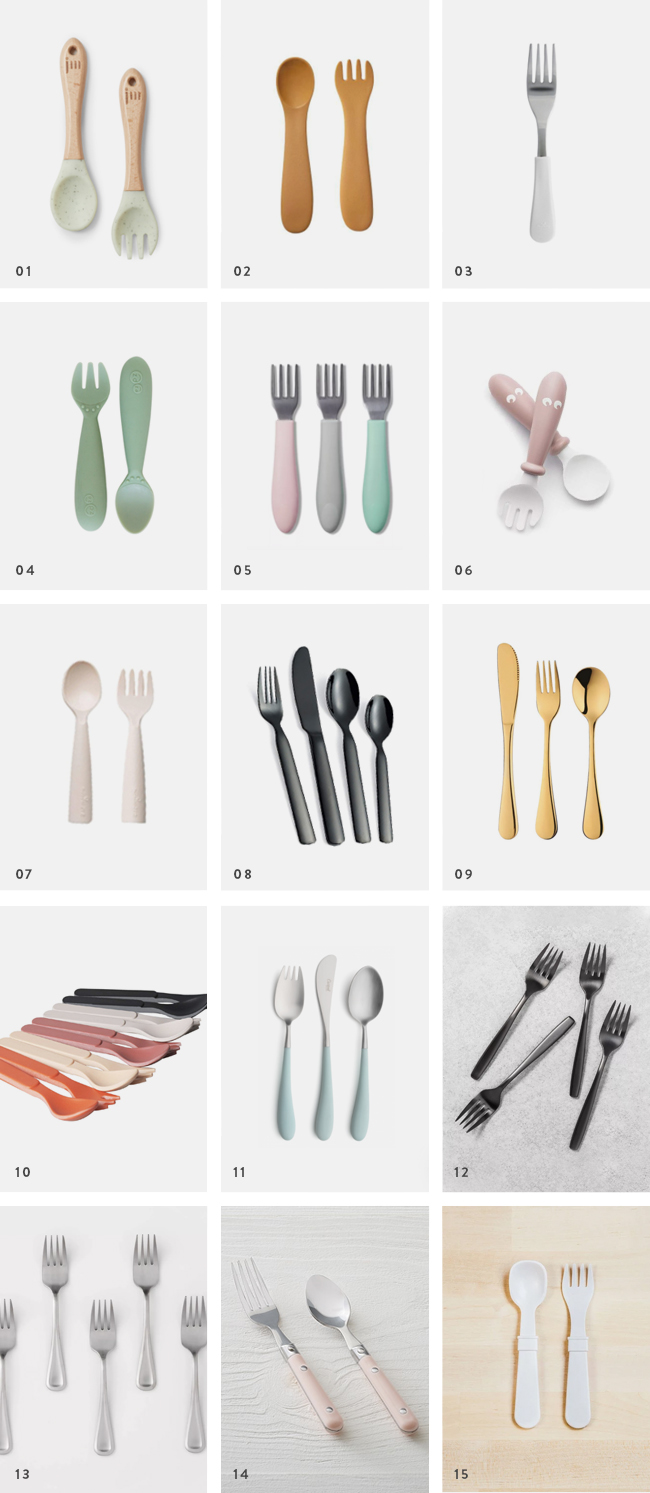 01. probably the cutest silicone set i've seen before by january moon! all the colors are great.
02. this bonbo knife and spoon coordinates with my favorite kinto plates above!
03. i really like the simple white and metal design of these avanchy forks! (2 pack)
04. i love that sage color of this set by ezpz
05. i've always loved this simple set by cloud island, but i wish they sold in all grey
06. this set by babybjorn comes in a few pretty colors and even though the eyes aren't my favorite i think arlo would love them (i like that its a minimal kid design compared to what you usually see)
07. cute simple miniware set that has nice sturdy handles
08. for the sophisticated kids, a matte black set that'll blend well with your grownup table settings
09. fancy gold flatware for the fancy kids (i love these but gid said they're too richie rich lol)
10. i love both colorway options of this simple bamboo set!
11. ok this set by cutipol is for sure the fanciest set i included, but it's very cute!!!
12. i love this matte black appetizer fork set! so adorable, i might get these for arlo.
13. i love the simplicity of these appetizer forks, they just seem like mini adult forks to me!
14. this set from pbkids also would blend in well with grownup table and has cute colors
15. super simple and pretty cute white forks and spoons by re:play
---
and lastly, cups! i didn't include sippy cups on here, that seemed like it should be in another post?! idk i can't look at anymore kids dining stuff for at least a week ok?!! you'll notice the cups list is much smaller than the last two. turns out cute kids cups are actually not easy to find, but i love the ones on this list!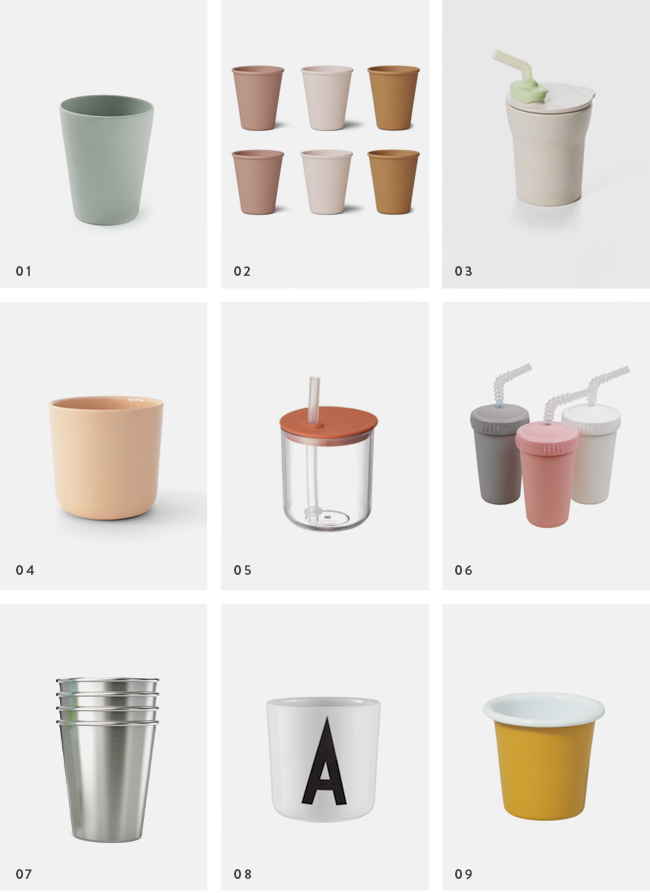 01. very pretty bamboo cups by fable (ps everything by fable is so pretty)
02. obv my favorite of the bunch!!! how gorgeous is this set?!
03. very cute miniware cups with straws in 3 diff cute colorways
04. cute lil blush bamboo cups by ekobo (and comes in a four pack)
05. i clearly like everything kinto makes, including this cute cup with straw!!
06. more re:play! these cups with bendy straws come in lots of color combos.
07. love the simplicity of these little stainless cups!
08. little modern monogrammed cups that you can get handle/lid attachments for too
09. how cute are these retro enamel cups by falcon?! love them.
---
OK PHEW THATS IT!
i hope this very long list helps you pick out cute ones for your kids!!