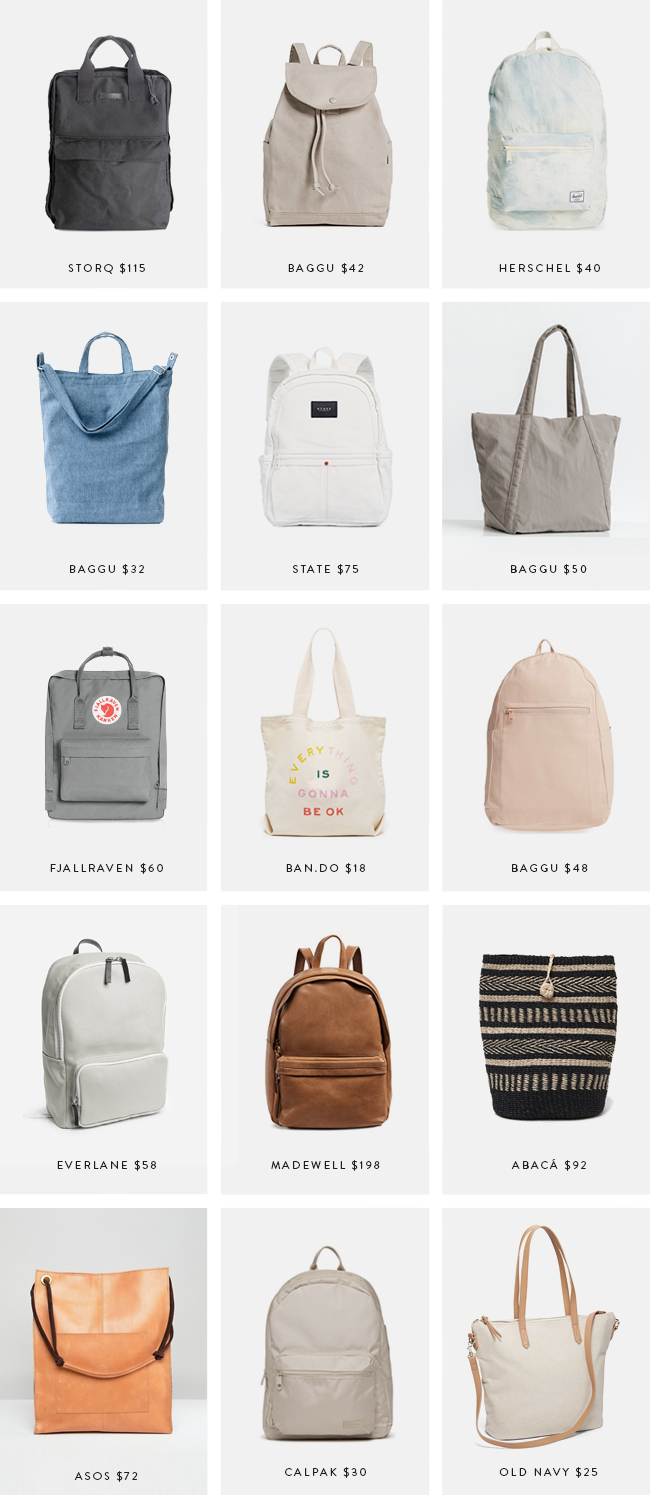 i have had this post drafted for so many months now — and i finally decided to finish it! when i was initially looking for a diaper bag, i mostly looked at actual diaper bags, which i quickly realized may have had a couple more pockets but weren't right for me. 
we started off with a fawn design diaper bag which are so pretty, but the leather made it too heavy for me once it was actually full of everything we needed. so we switched to a simple baggu canvas bag and i was much happier with it. it made me realize that any bag can be a diaper bag as long as you organize the way you need. we use mesh pouches for everything, so we have a pouch for diapers/wipes, one for clothes, one for feeding, one for toys, etc. it really helps for me because i know what's in what and i can quickly grab.
everyone is different and i would still love to be more minimal with what i carry everyday, but i rounded up my favorite large tote bags and backpacks that would make super cute diaper bags.