pretty everything : melamine dishware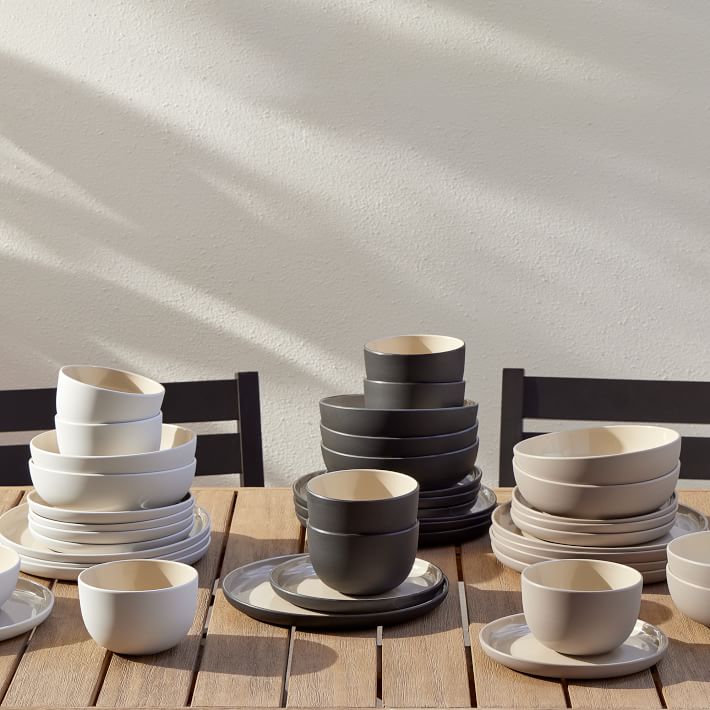 i love everything non breakable not only because we have a kid, but mostly because i am just very clumsy lol. i find it really nice to just be able to transport our dinners outside easily without worrying about breaking anything and everything is lightweight too!
so i rounded up a bunch of beautiful outdoor melamine dinnerware along with acrylic non breakable cups for all your al fresco summer meals!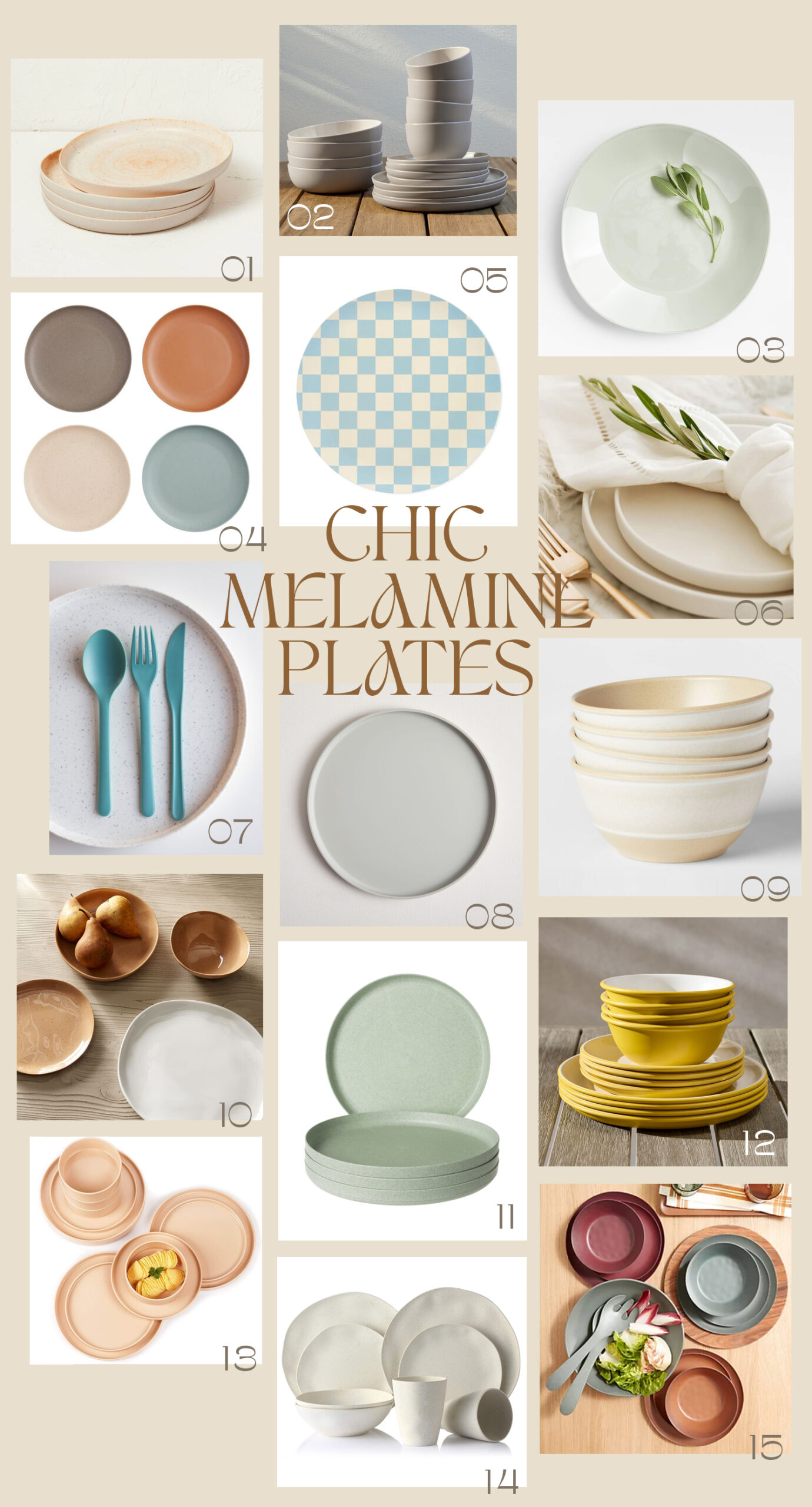 01. opalhouse x the jungalow melamine dinner plates ($14/4)
02. kaloh melamine dinnerware — these are SO NICE ($152.00 for set)
03. marin sage melamine dinner plates ($10)
04. upcycle bamboo fiber plates ($25 for 4 pack)
05. xenia taler 10″ dinner plate ($15)
06. mason modern melamine dinnerware (i love the look of this set!) ($110 for set)
07. these are the plates we have, i love them, but even tho they say they're dishwasher safe, ours have warped so we hand wash them which is a pain. ($2 each)
08. modern melamine dinner plates ($10.50)
09. melamine lancashire cereal bowls (love the look of these!) ($3)
10. sandia melamine dinnerware ($48+)
11. zrike bamboo corn husk dinner plates ($7/4)
12. flared pop-tone melamine dinnerware (comes in a few cute colors) ($110/set)
13. zog melamine dinnerware set (i like the blush color but comes in more too) ($17)
14. morgiana bamboo dinnerware set ($38)
15. bee & willow melamine and bamboo set ($5+)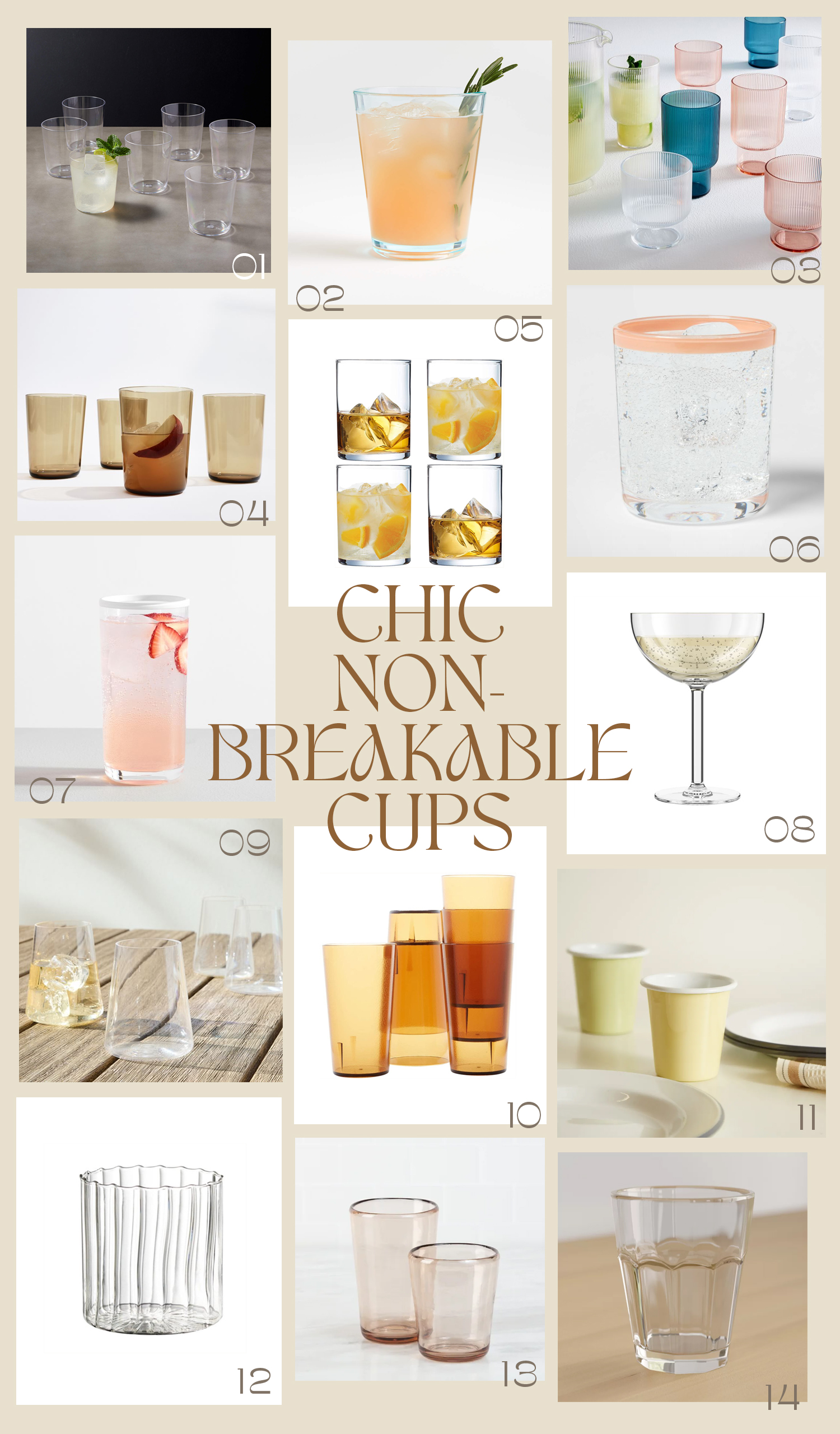 01. chill acrylic double old-fashioned glasses ($30 for 8)
02. pop aqua acrylic drinking glass ($3)
03. fluted acrylic glassware, a few different fun colors and sizes ($32 for 4)
04. bodega outdoor tumblers, in a few diff colors, these are so pretty! ($20 for 4)
05. acrylic tall tumblers, these are what we have and love them but they're not stackable ($15 for 4)
06. plastic short tumblers with colored rim ($3) and they have a tall version here!
07. i love a white rim, these are some of my faves on the list ($40 for 4)
08. bodum oktett outdoor coupe set ($40 for 4)
09. horizon acrylic glassware, the shape of these are so nice ($28 for 4)
10. these amber cups feel very vintage diner/ace hotel and i like them! ($16 for 6)
11. very cute enamelware tumblers, in a few different colors ($15)
12. acrylic ripple glasses– these are very cool! ($11)
13. south bend 12 piece drinking glass set, these look like real glassware! ($84 for 12)
14. arsal acrylic drinking glasses, these are very nostalgic for me ($25 for 6)