my fave things this month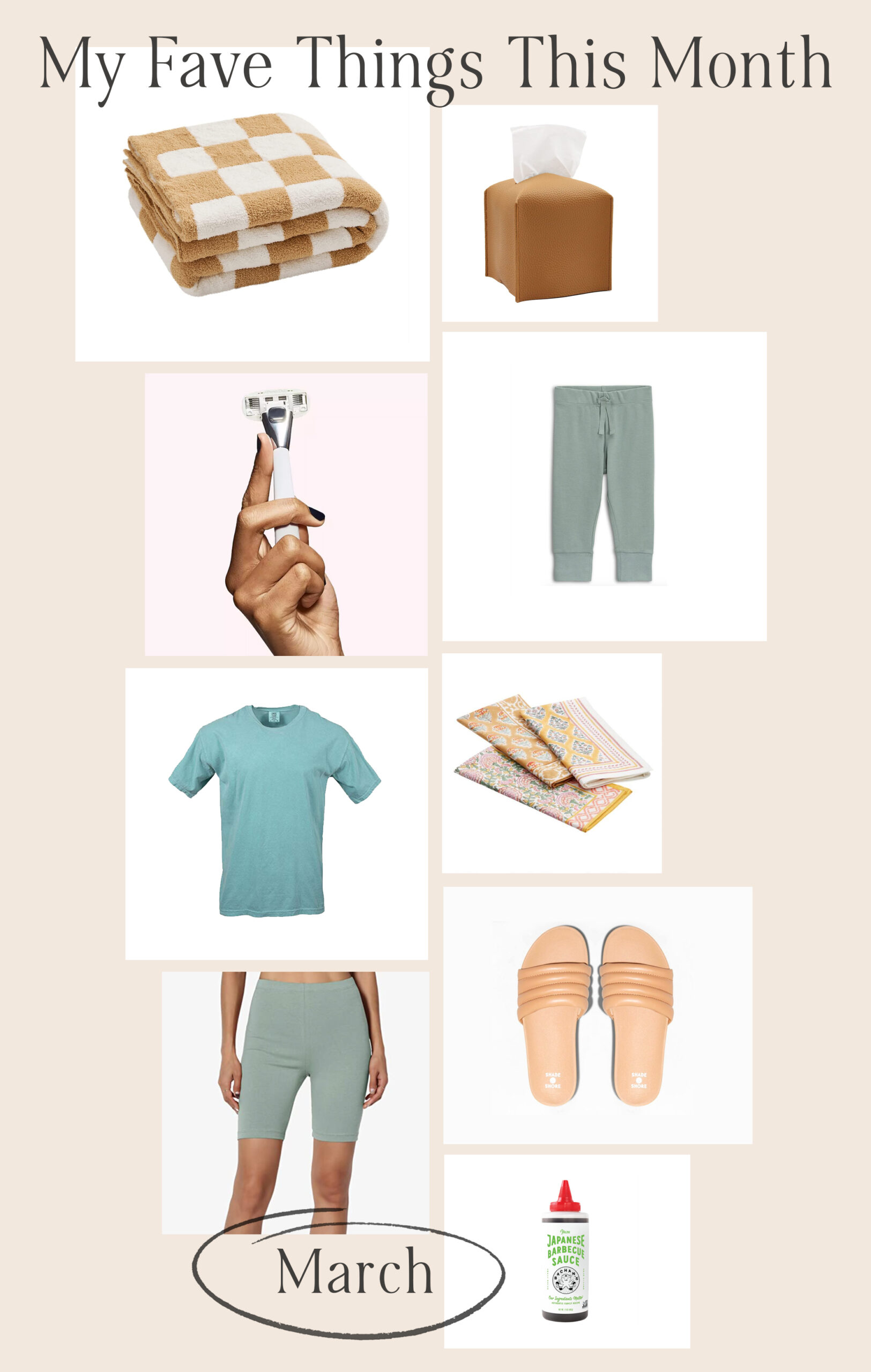 another month is wrapping up!? so another month of some favorites i want to share with you!
love this blanket! its so pretty and comes in a bunch of nice different colors.
(fyi we got this cheaper version, but the quality is better for a beach/picnic blanket)
i actually ordered a bunch of leather tissue box covers on amazon and i didn't like the colors of most of them in person, but this camel color is so nice! super nice inexpensive way to cover your ugly tissue boxes.
i got this razor a month ago and i'm so happy with it. super sharp and works well on my curves, and it's also designed so beautifully. really sturdy and sleek and looks so nice hanging in my shower. you can use code MOLLY for a $5 razor kit + free shipping 🙂
i've been struggling with pants either being too short or too big on arlo right now, he's gotten so tall but he's still skinny. so i ordered a few pairs of these because they have 4-6t and they fit him really well! they're also so nice and come in a bunch of cute colors.
i've been living in oversized mens t-shirts and bike shorts / leggings, i'm def the schlub at school drop off but i am sooo comfy. i love these tshirts, they come in so many colors and get softer the older they get. size up for extra coz'.
i am really into floral block print lately, and these napkins are really pretty and special. on a simple table, they feel like a really perfect touch for al fresco summer meals. (they're $6 for each napkin fyi)
these are my favorite biker shorts because they're just cotton with no compression so they're very comfy for hanging out at home. come in a bunch of cute colors as well and they make the perfect casual outfit combo with the mens oversized shirts above!
i love these sandals so much i got like 3 backup pairs. they are super squishy and padded feeling, so they feel like comfort sandals but imo they look nice enough to wear out to dinner.
also full disclosure, i have the very expensive originals these are based on, and these have lasted me a LOT longer than those.
my favorite japanese barbecue sauce, but in my FAVORITE FLAVOR– yuzu!!!! so good on chicken/fish/rice/veggies!