my fave things this month | may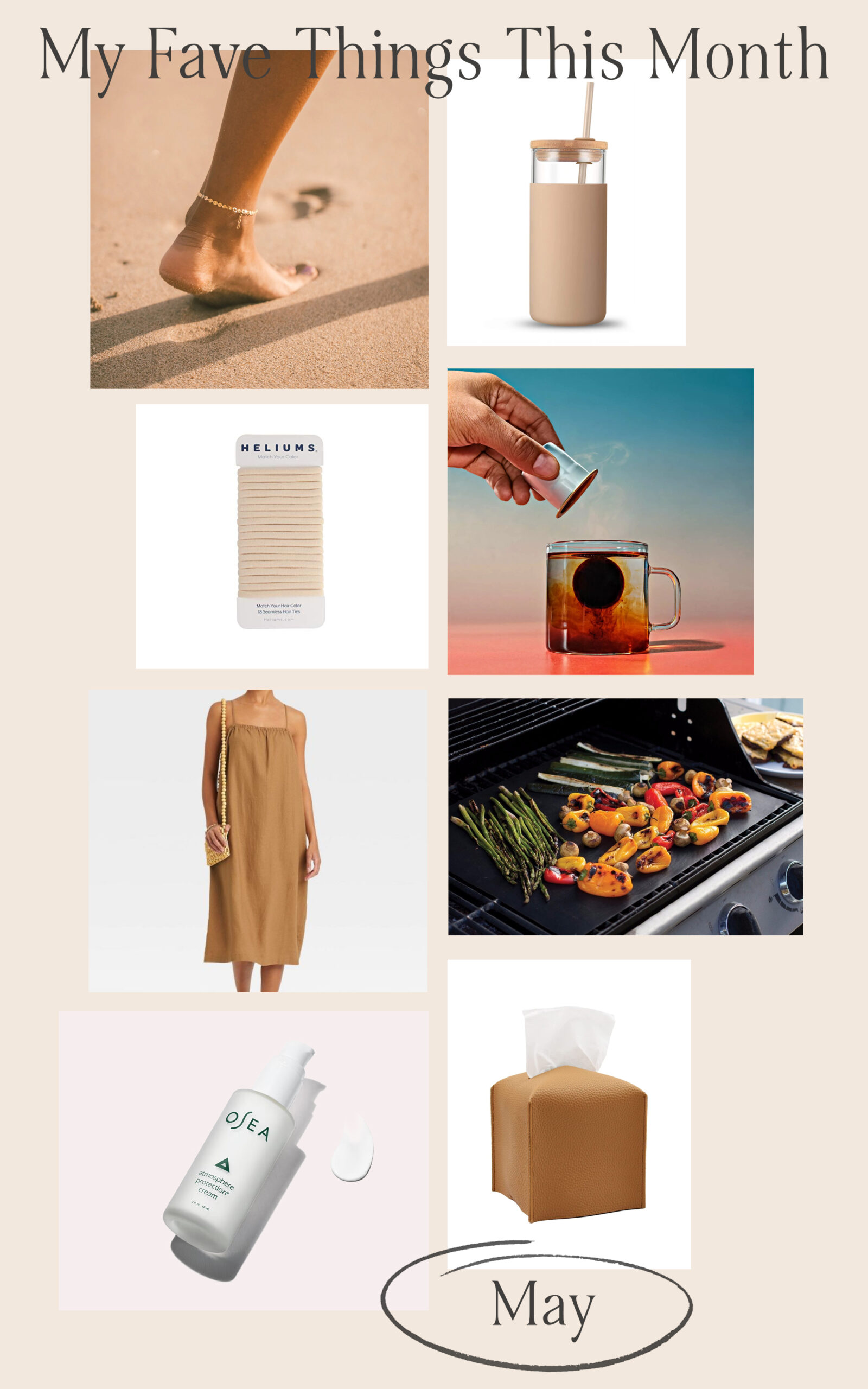 i love wearing an anklet and i upgraded mine to this cute shiny one, i love that it comes in small sizes too!
got this tumbler for my iced teas and i'm so happy with it. the color is beautiful and it fits in my cup holder and i love that the straw is chewy hahah.
its the little things, very excited about these ponytail holders i got that look so much cuter on my wrist than the typical black ones. i personally don't care about them matching my hair and would way rather them match my aesthetic lol.
these frozen recyclable coffee pods are so amazing, you can use to make iced or hot drinks and they work with tons of different roasters. use code PERFECT for $30 off!!
this dress looks so much more expensive than it is (normally $20), super easy to throw on all summer long and good for daytime or nighttime (and a growing bump!)
after a few times of getting my food super stuck to the grates while grilling, i got these mats and i love them. i still get grill marks with them and they just make it so much easier to cook foods that would stick (fish, chicken skin, veggies). i'm sure grill aficionados would never use them, but luckily i'm not one of those lol.
ever since i've started using this moisturizer my skin is like 60% softer. i love it so much!
after ordering a few different versions and colored leather tissue box covers, i finally found the one i love most — the camel color is perfect and it makes your tissues look so good. fyi the first couple tissues in the box will require two hands to remove haha.