my fave things this month | july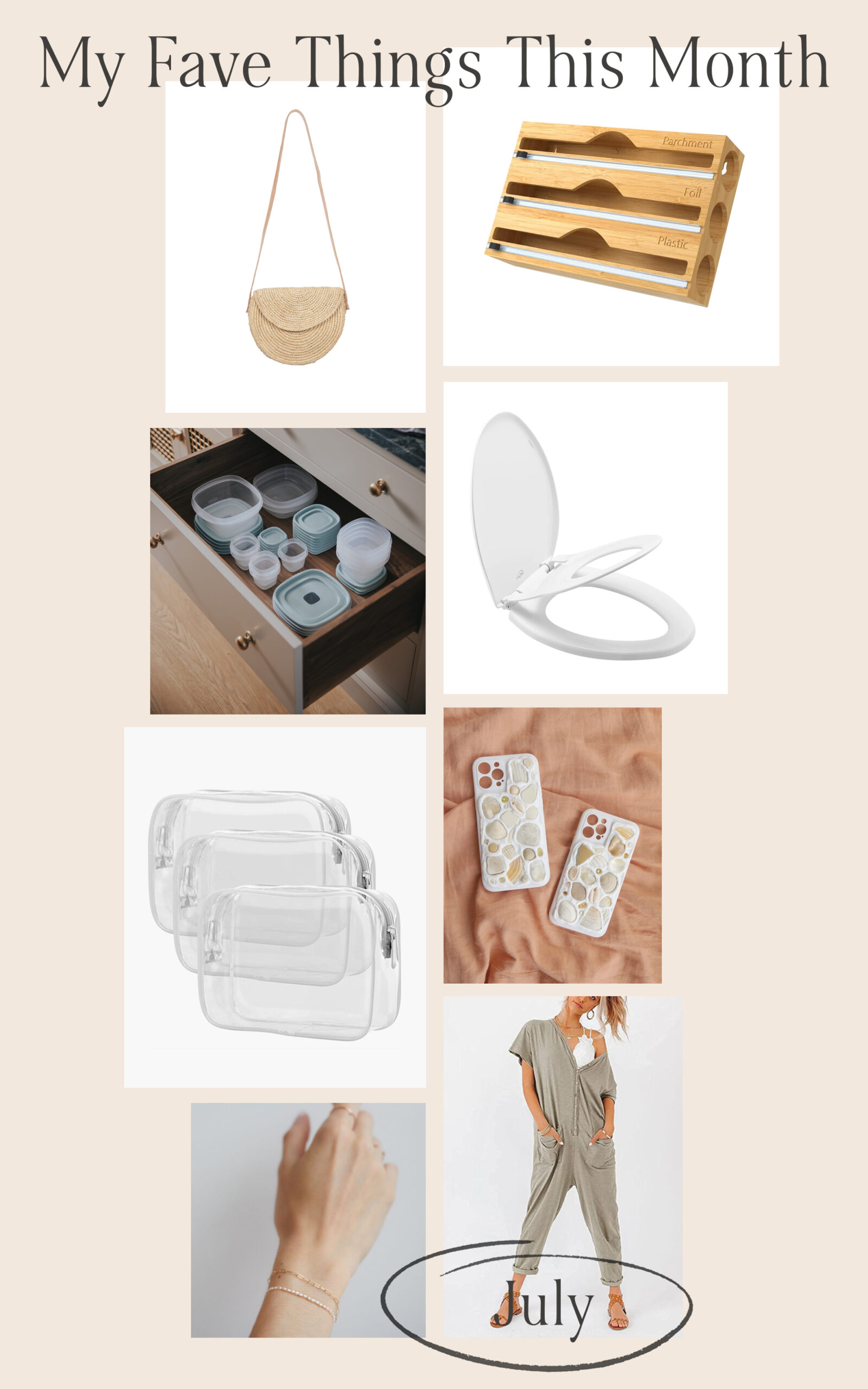 i've been slacking on the monthly favorite posts, but here are some things i loved this past month!
i got this purse recently and love it a lot! it's super roomy, has a nice magnetic closure and it's so cute.
this has totally improved our foil/parchment drawer — not only does it make it look way better but i really love the slide cutter mechanism, it works so much better than the boxes they come with.
we got this set and omg it's sooo much nicer looking than our old one. it's been making me happy whenever i open the fridge and see leftovers inside.
replaced our toilet seat with this because arlo's still not comfortable on a regular toilet seat but this one is so much easier than a whole external potty seat situation.
i got these a few weeks ago and have been using for sunblocks and am planning to def use in our future diaper bag. the clear bag makes it so easy so i'm not rummaging through trying to find stuff like the rest of my zipper pouches.
ok so i haven't actually purchased this because we use the max size phones and i think my hands can't handle not having a loop or pop socket, but i am obsessed with this phone case. it's so pretty and unique!!
gid got this for me for my birthday and it's so delicate and pretty. i love bracelets that don't have clasps so i can easily take off myself and this brings me joy when i look down at it.
i've been wearing this like nonstop these days — it's super cozy to just throw on and feels like pajamas (well ok it looks like pajamas too lol), would also be cute as a beach coverup, i'm just very happy with it!!