my fave things this month | january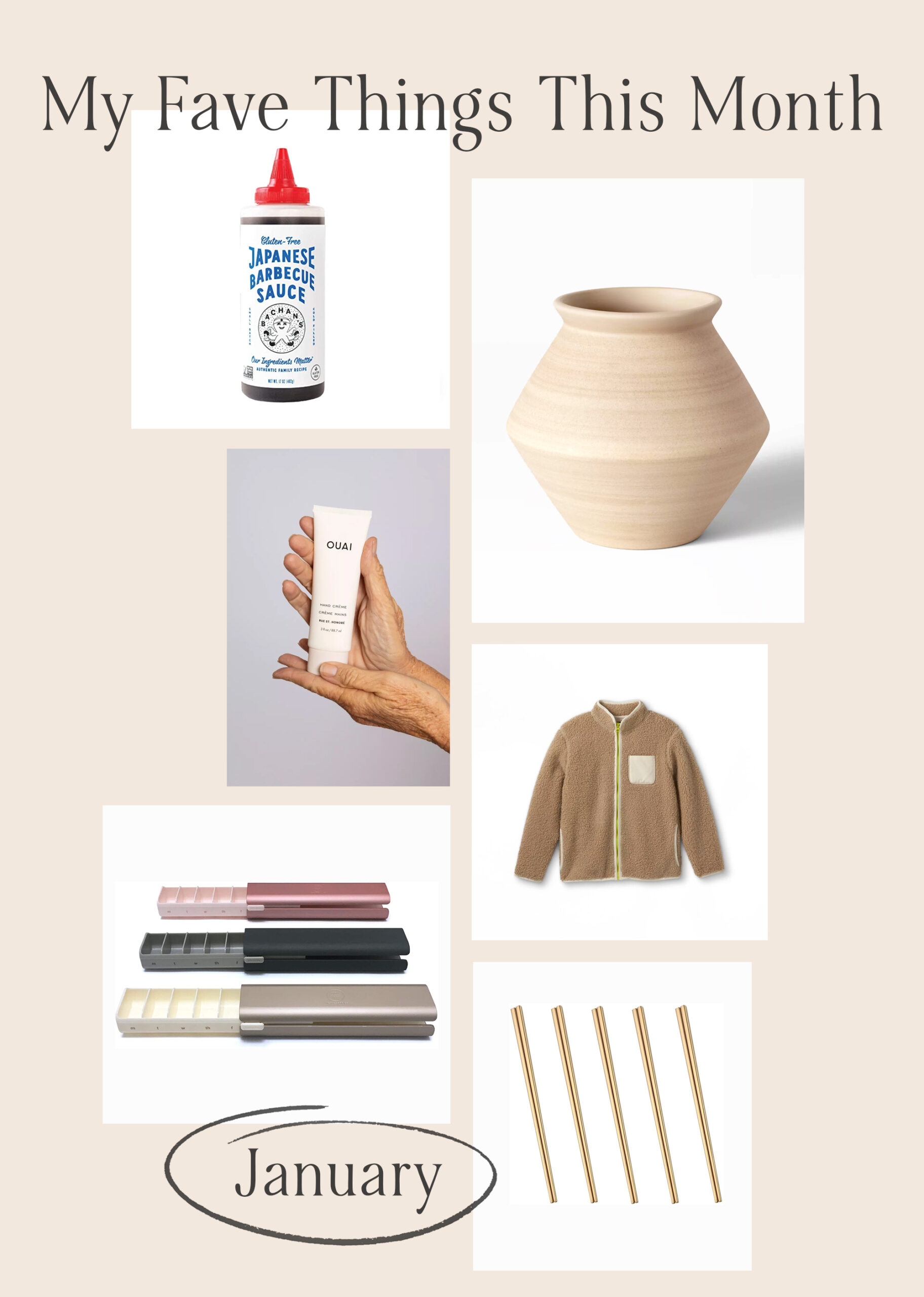 so the past few months i'd been doing an amazon only list every month of favorite purchases, but decided to include items from elsewhere and share everything i got or loved or used a lot every month instead. i hope you enjoy!
this sauce is so delicious, i really enjoy it with rotisserie lunch for an easy lunch, but you can also use for a million things and as a marinade. they have a spicy version too if you're into that sorta thing.
this is now my favorite vase i own! i love the shape so much!
i got this hand lotion for my purse because my hands are so dry right now, and it's expensive but it smells reaaally good
so cute and arlo really likes wearing this! i tried the light color first but it didn't look as good as this one.
i have to take so many pills right now and having a pill organizer has made it so much easier, these are actually good looking too!!
these are so sturdy, have held up great from weekly dishwashing and look great. love love them.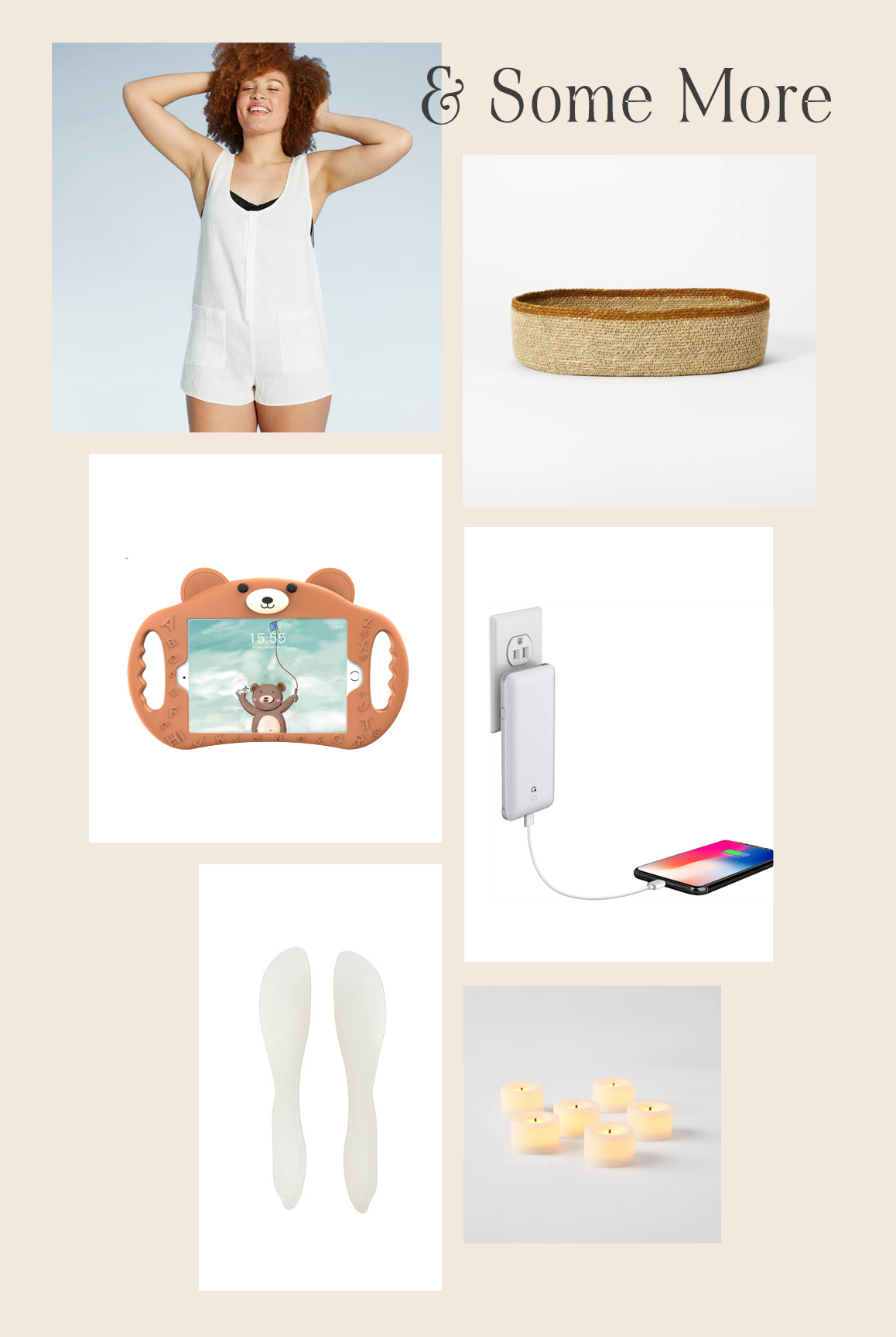 i was afraid this muslin romper would look dumb on me since its for juniors, but i LOVE it and wore it constantly as a coverup on our vacation (its for juniors so size up!)
i wasn't sure what i was gonna do with this basket, i expected it to be more narrow than it is– but it's perfect for corralling our pile of mail and bills
got this case for arlos ipad and it's not only very cute, but it really seems to make it much easier for him to hold up the ipad while he's using it.
this power bank is awesome– and i've already shared it a few times but i'm gonna keep going. it's super thin and lightweight, plus directly into the wall to charge, and it has built in cables so you don't need to bother with cords at all.
we got one of these last year and used it so often we got more — they are big and wide and perfect for butter or brie or the perfect cream cheese schmear, super useful!!
i got these battery operated votives and was so happy with how realistic they look! they're made with real wax and look so legit. the only thing is i wish the light was a little more yellow than orange, but i'm happy with them!