my fave things this month | february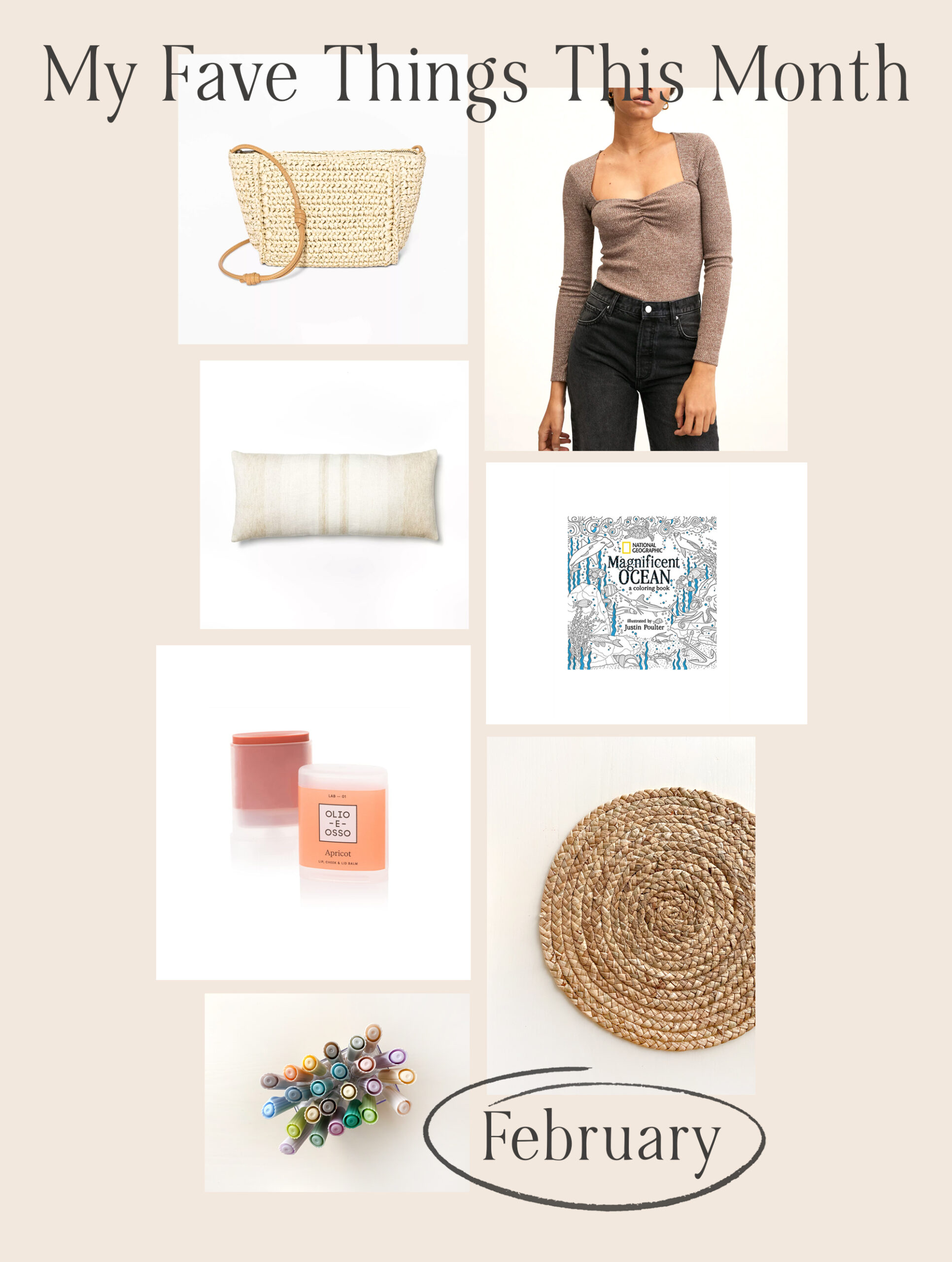 some simple favorites this month– but i'm pretty obsessed with all of these actually!
i got this purse a few weeks ago and have been loving it, the size is small but not too small to fit all my daily stuff, and it's super cute.
got this top for chilly date nights and i'm obsessed! i love the necklace so much. (i wear it with my normal bra, it doesn't actually show too bad)
i love this pillow, i ended up getting a few of them — stay tuned for where i'm using them!
i got this adult coloring book for the mornings when arlos drawing and it's been so relaxing to sit peacefully and color, the designs are intricate and beautiful
i've always loved using olio e osso — i like to carry it in my bag and reapply to my cheeks and lips through the day. but this color is my fave yet!
we needed more placemats so i got four of these and i love them. they're thick and sturdy but not too thick that they feel tall on the table.
these are the markers i've been using with my coloring book. super light and pretty and you can layer them on like watercolor!