home tour : sophie carpenters insta-famous spanish bungalow

this is a long time coming! sophie is a good friend of mine that i met on instagram, all because of her house! we bonded over our similar interests and taste (you'll notice from her house! haha).
funny story –the tile in her laundry room was originally mine for our main bathroom reno, but the color arrived more pink than i expected so i gave them to her!!
sophie's house is meticulously styled because she totally lives for it. but — she's also a TV accountant! each room in her home is unique and special in their own way, and i hope you enjoy the tour!
tell us about you and what you do!
Hi! My name is Sophie and I live in Los Angeles with my husband, Isaac, our son, Zephyr and our dog, Rascal! I moved to LA almost 18 years ago after getting married. I love interior design, sushi, beautiful hotels and Aperol Spritz's. For work I do production accounting on TV shows. I have worked on shows like Parks and Rec, The Good Place, and most recently Hacks. I work freelance so I am currently staying home to care for our son.
how long have you lived in your home?
Almost 7 years
how many sq feet is your home?
The house is 1250 and the studio is 120!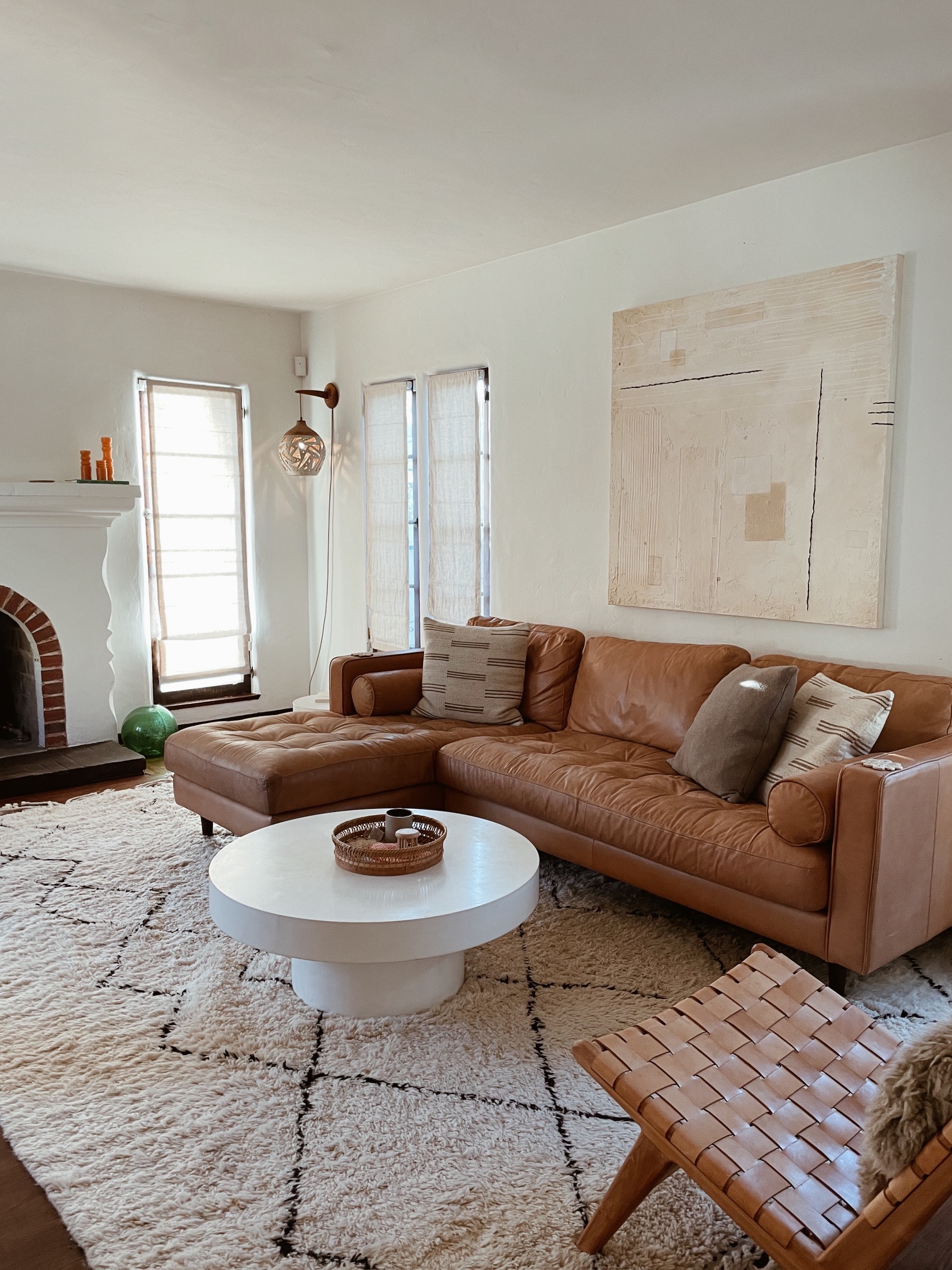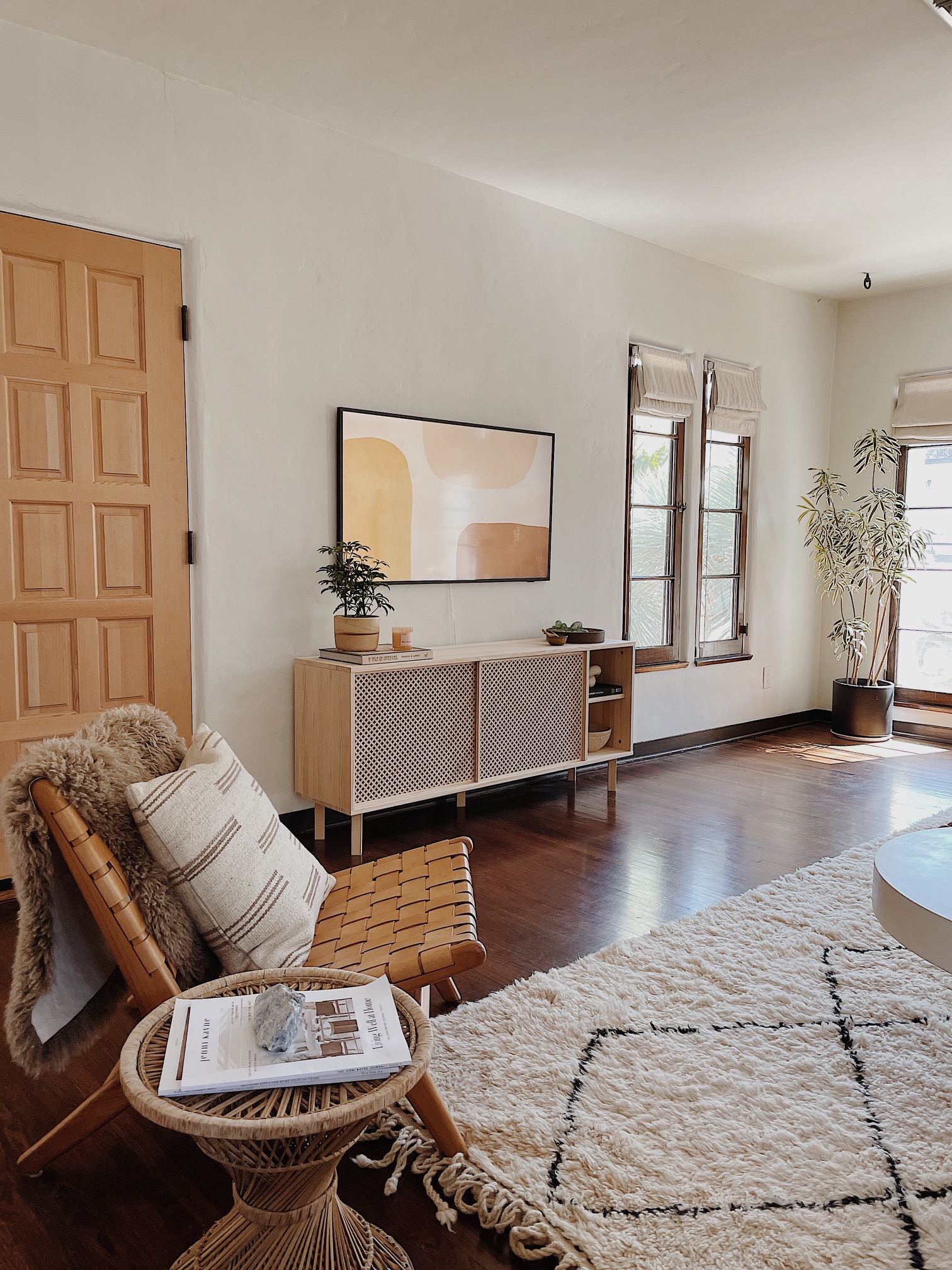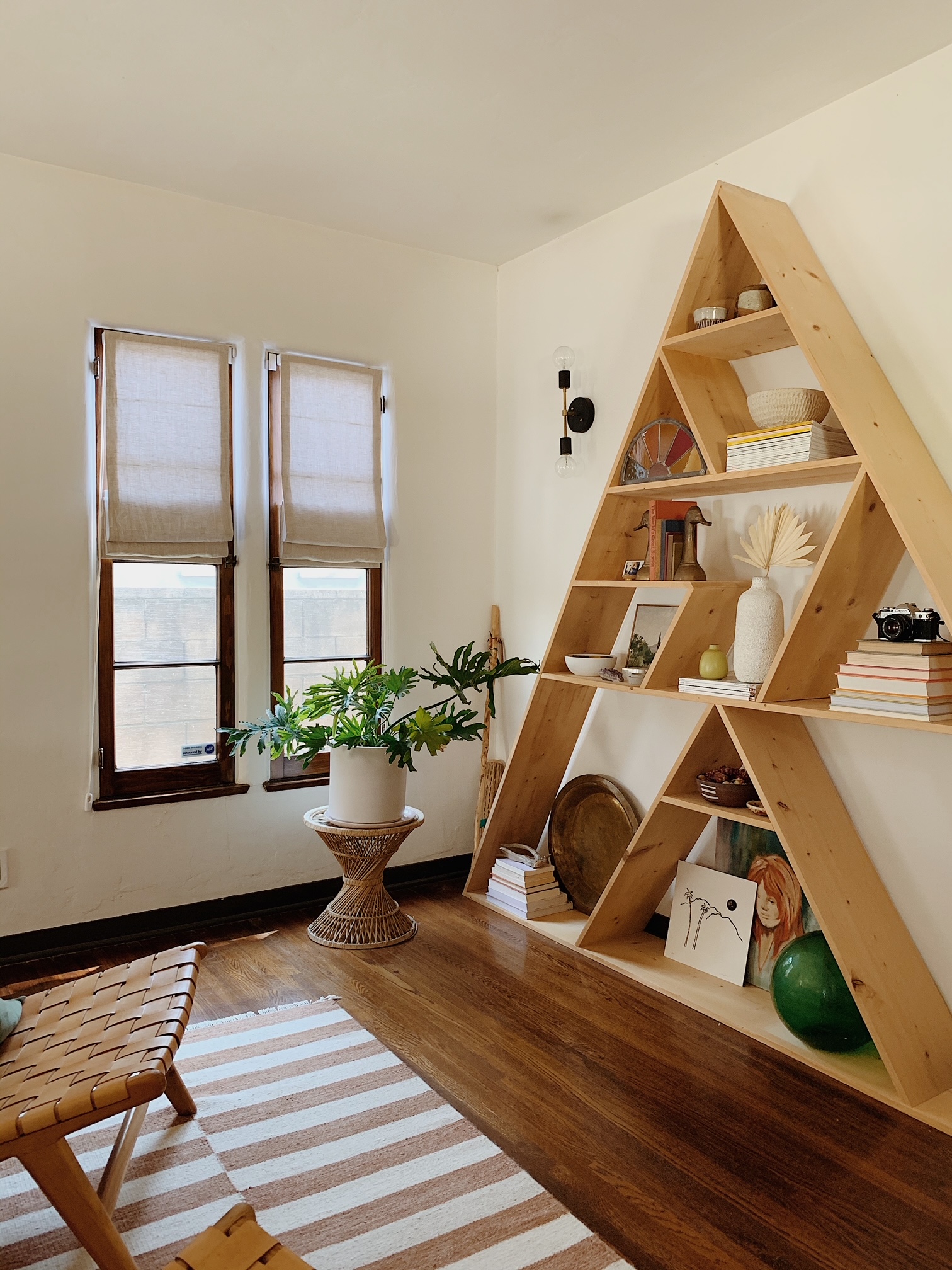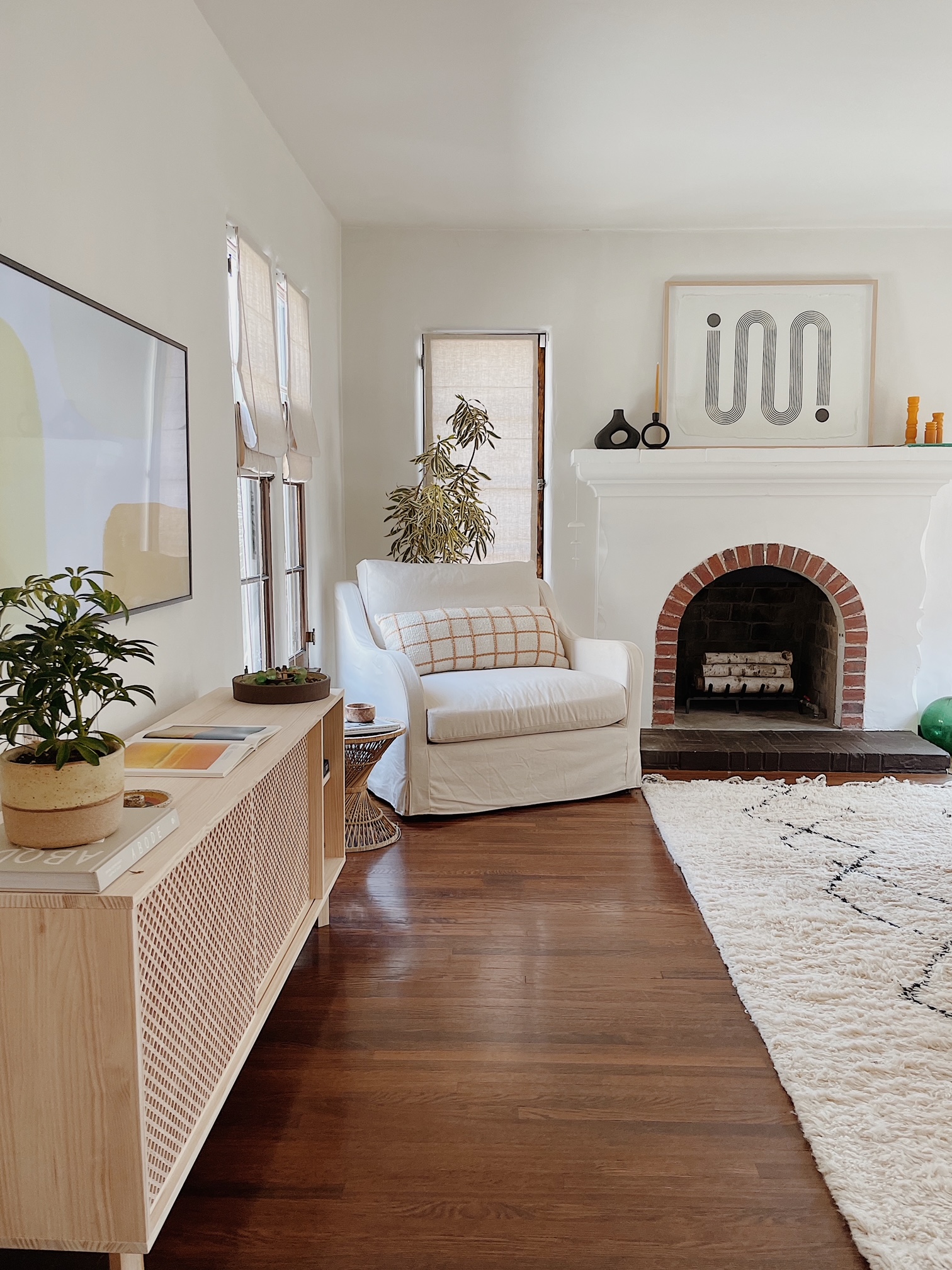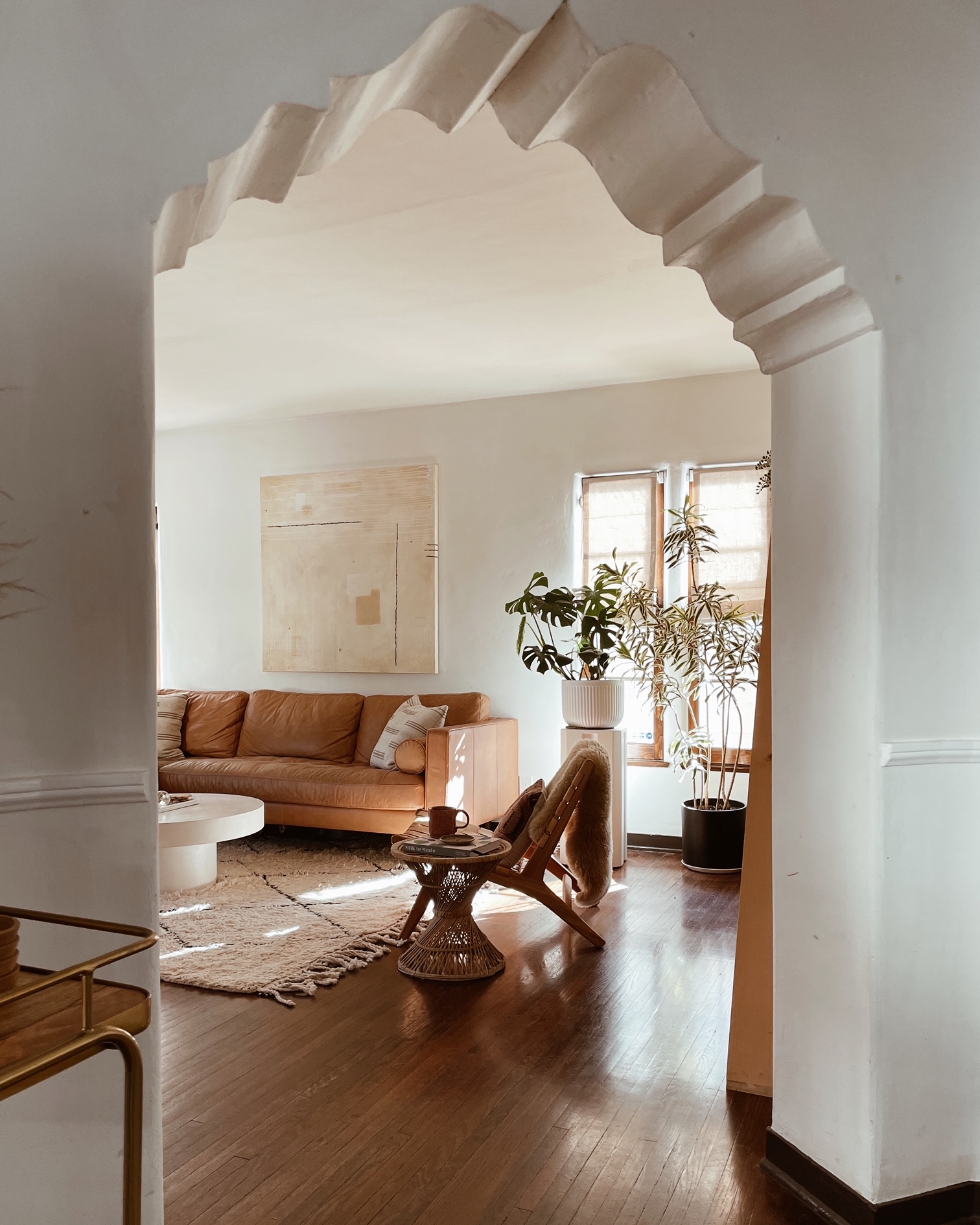 what would you call your style?
I have no idea what category it is but I would use words like neutral, calming, natural and comfortable to describe it. I love natural fibers and materials.
what's your favorite spot in the house?
The living room with our new TV! I sort of ignored this room for years but this year I finally put some attention into it. We didn't have a TV for the last 8 years but when we were having a baby we decided it was time. There is nothing I would rather do more after putting the baby to bed than sit on the couch, sip an Aperol spritz and watch TV.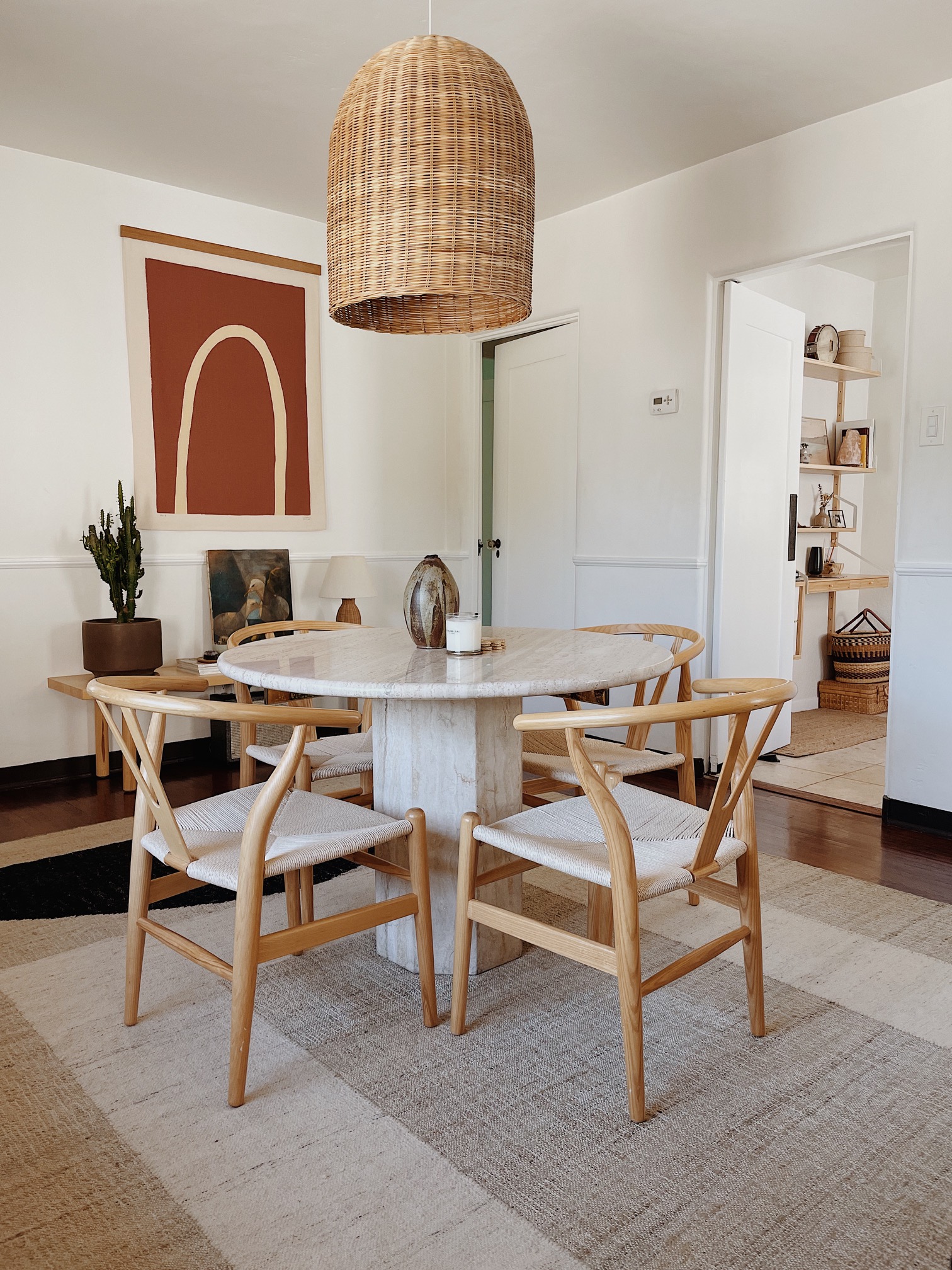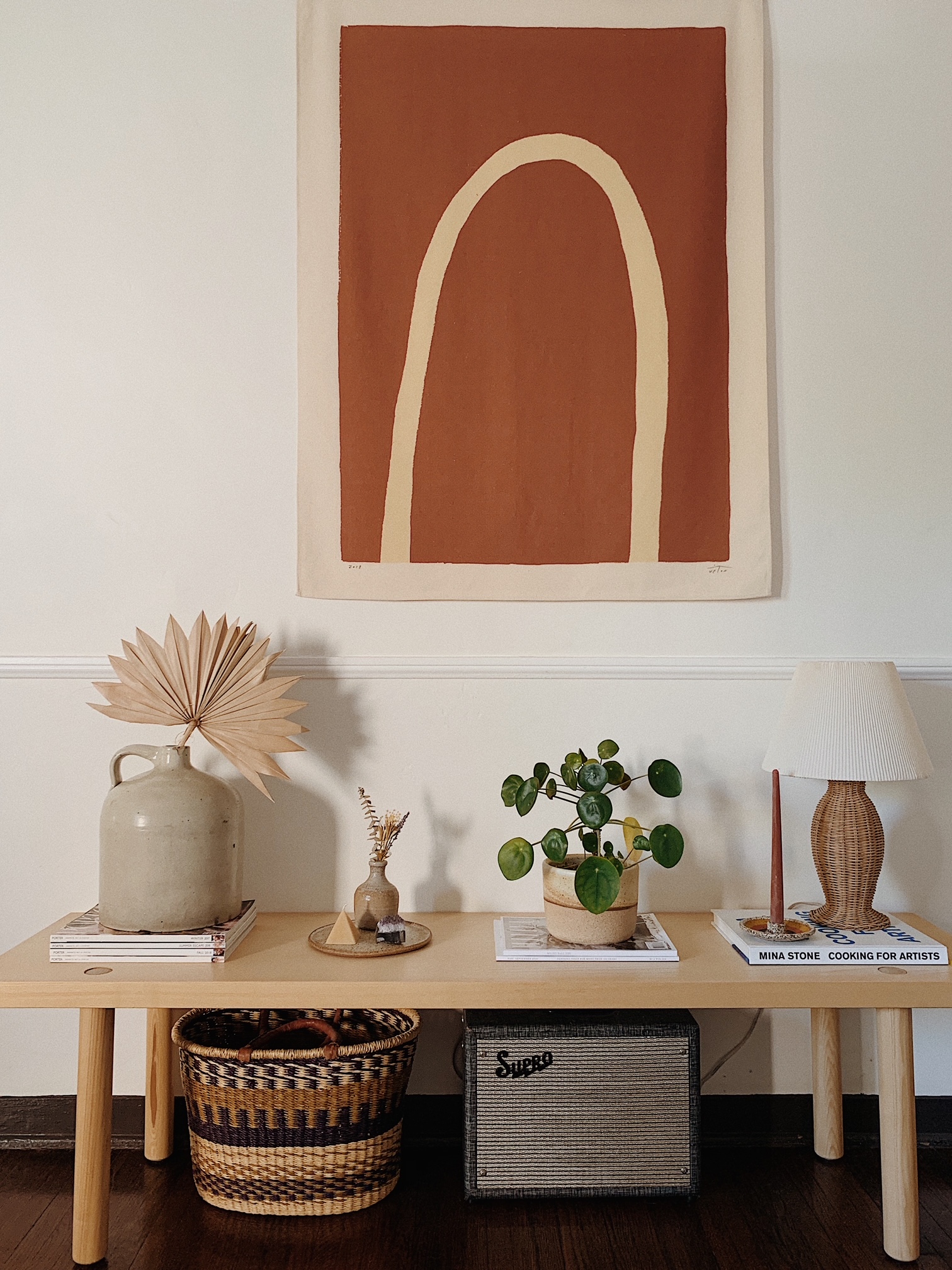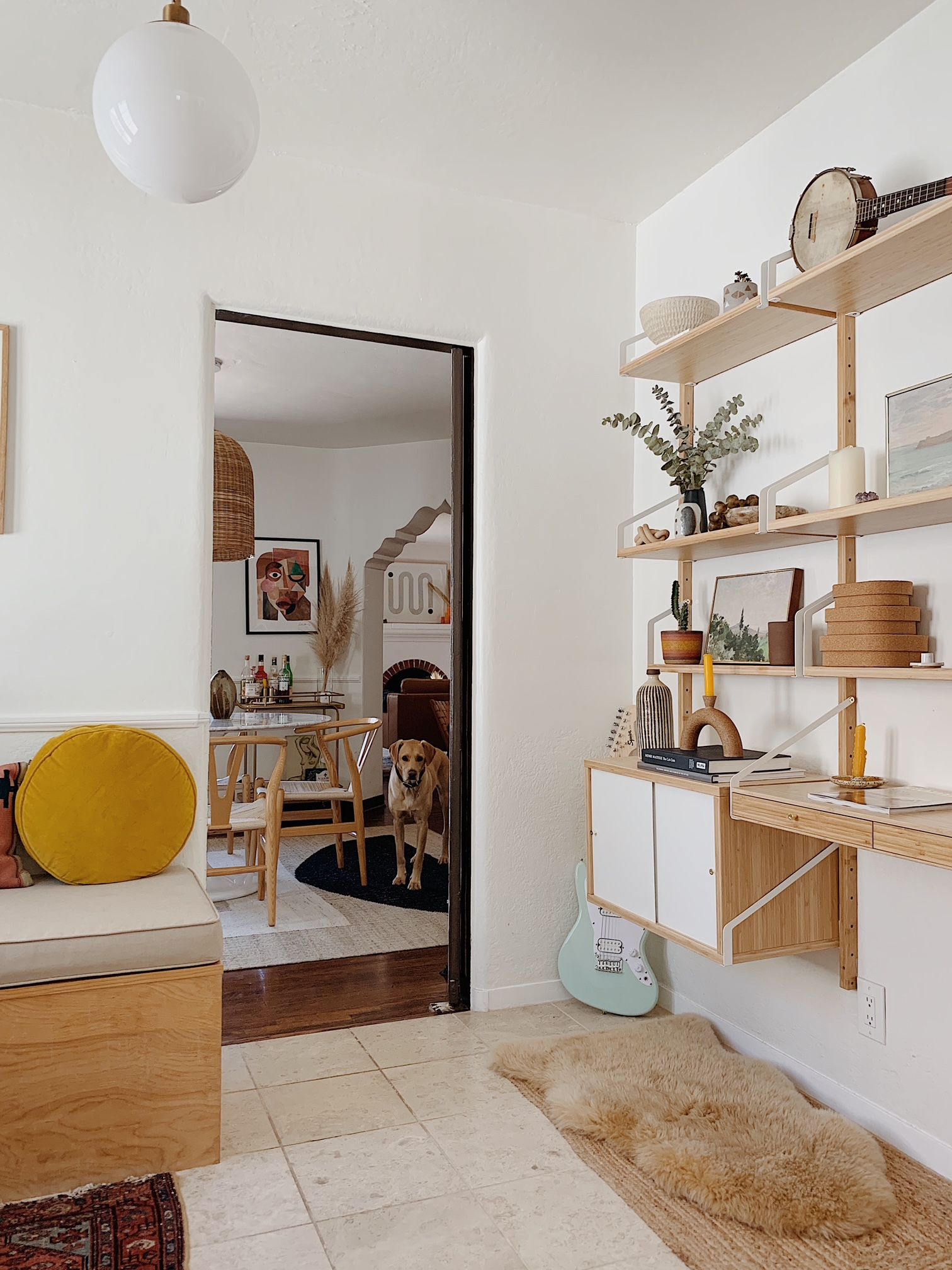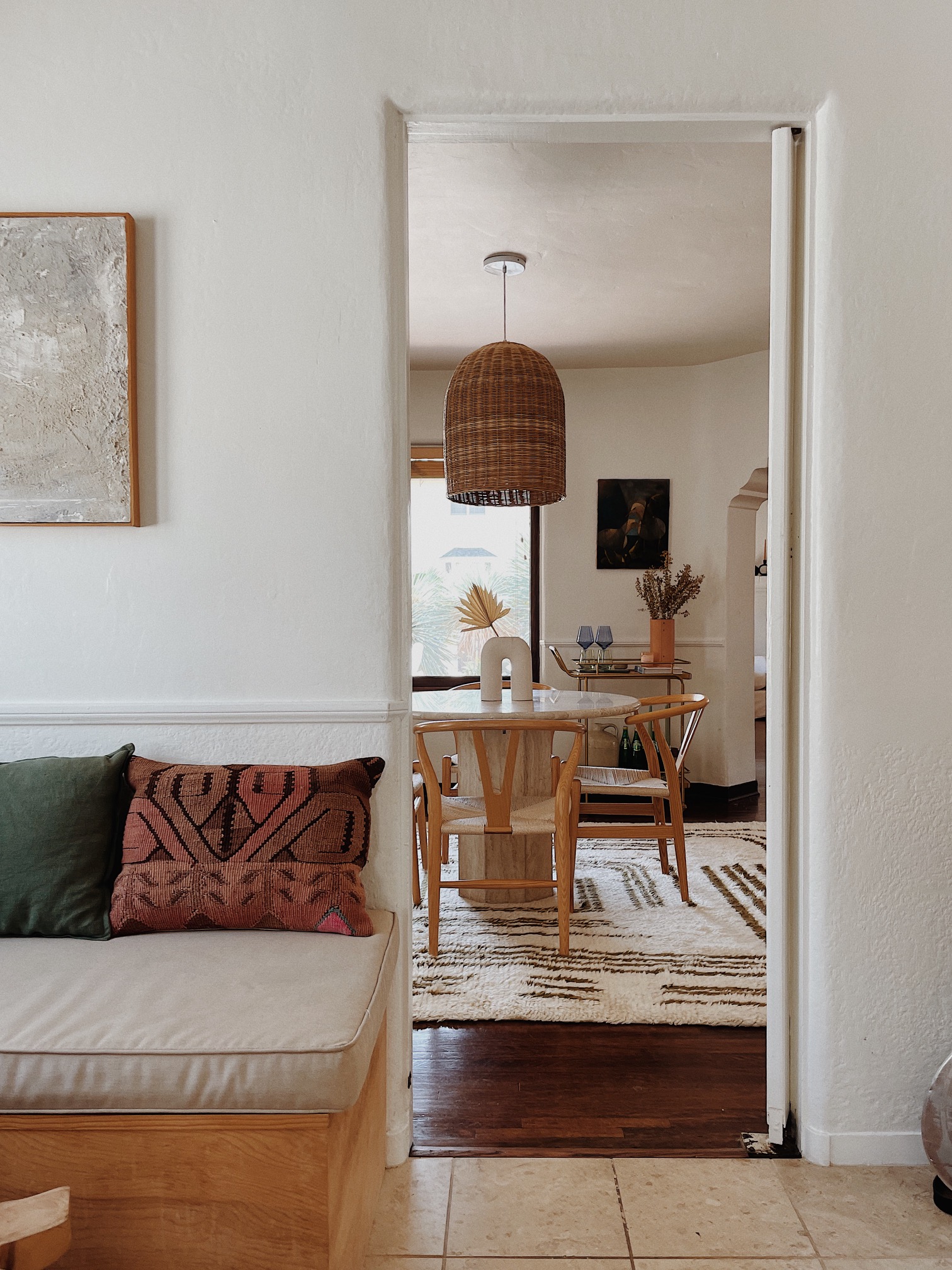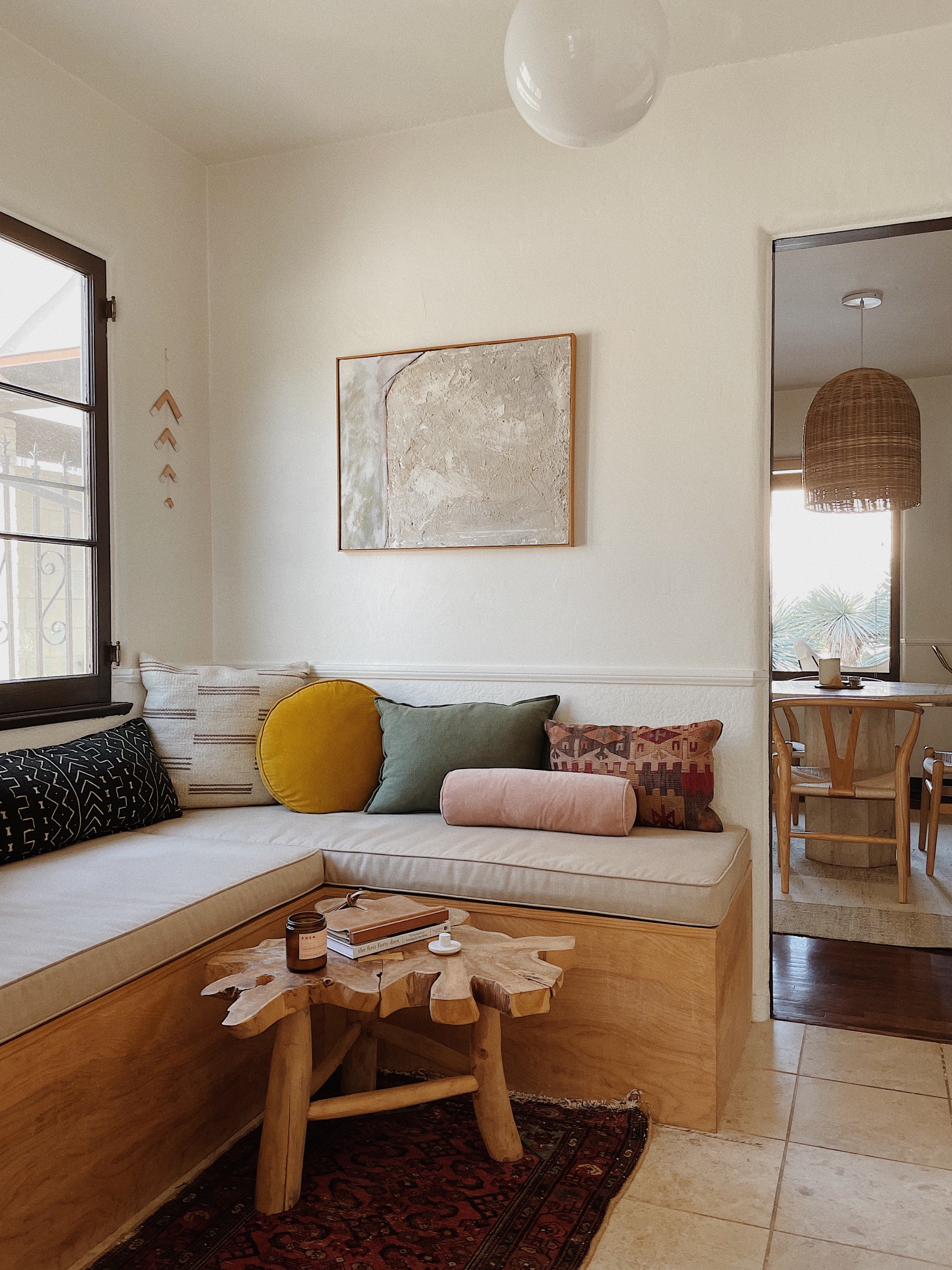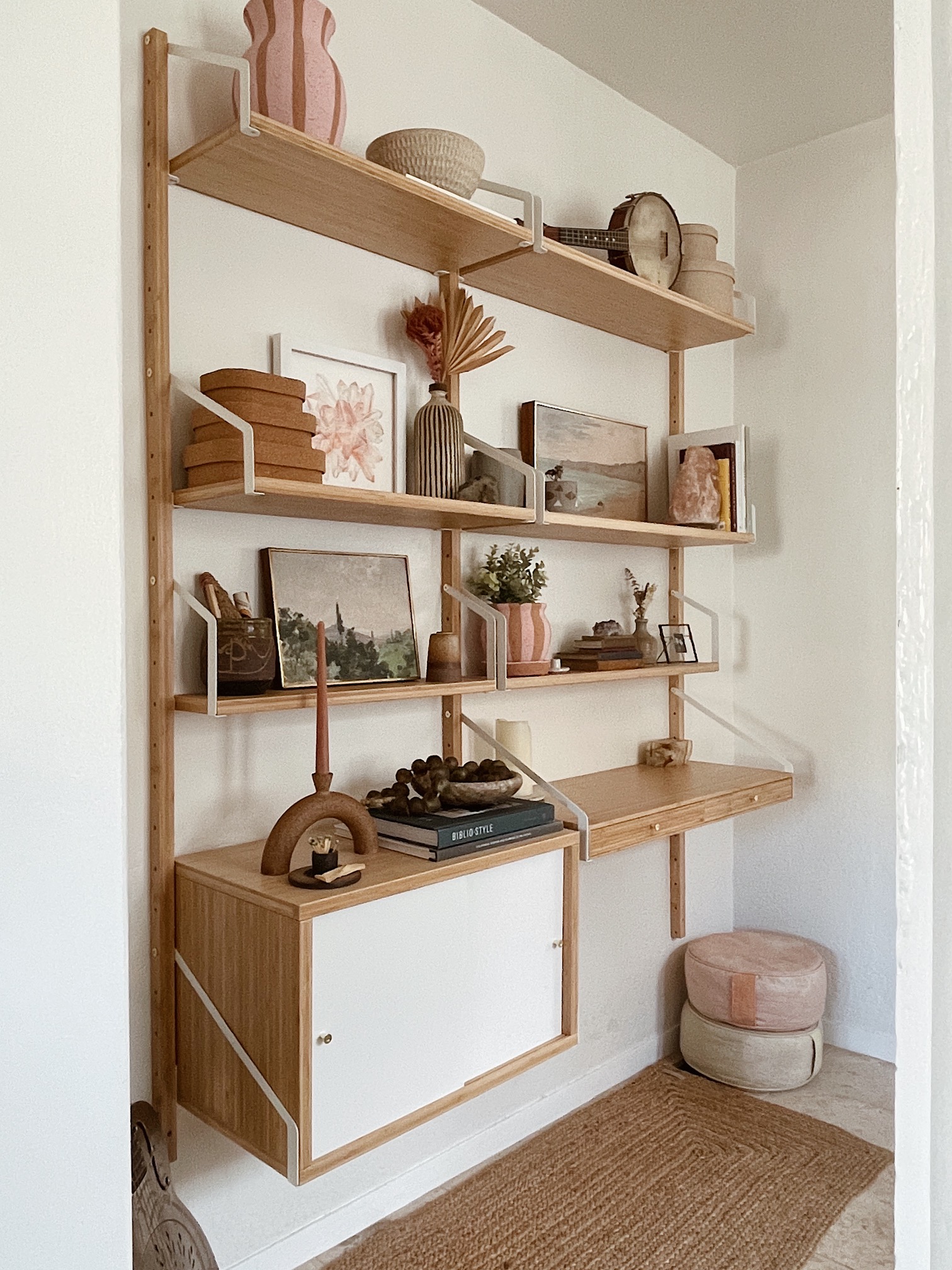 what was the biggest splurge?
When we bought the house it didn't have air conditioning so we installed that and it's the best money we have ever spent. Aside from that we renovated the bathroom. In terms of actual items in our house we have two Heather Levine pieces that were pretty hefty…
what's something you want to change but haven't gotten to?
The kitchen! From far away its okay but up close it's a big ol' mess 😉 Our house was flipped so when we moved in the kitchen was fine and clean but they used really cheap materials and all of the cabinets are peeling now. We don't know how much longer we will be in this house so it just isn't worth it to renovate the kitchen at this point. However, I do dream about it and talk about it often.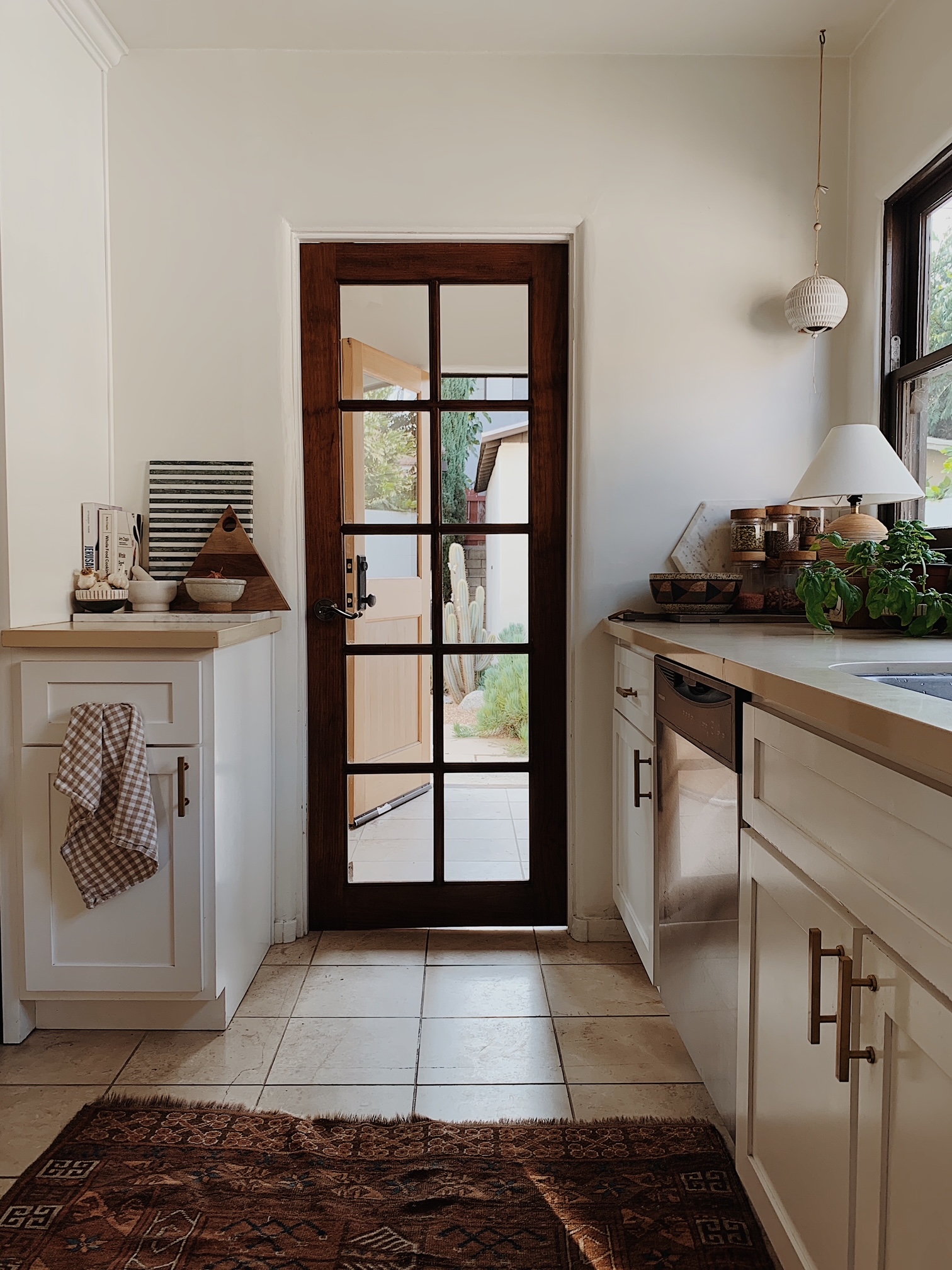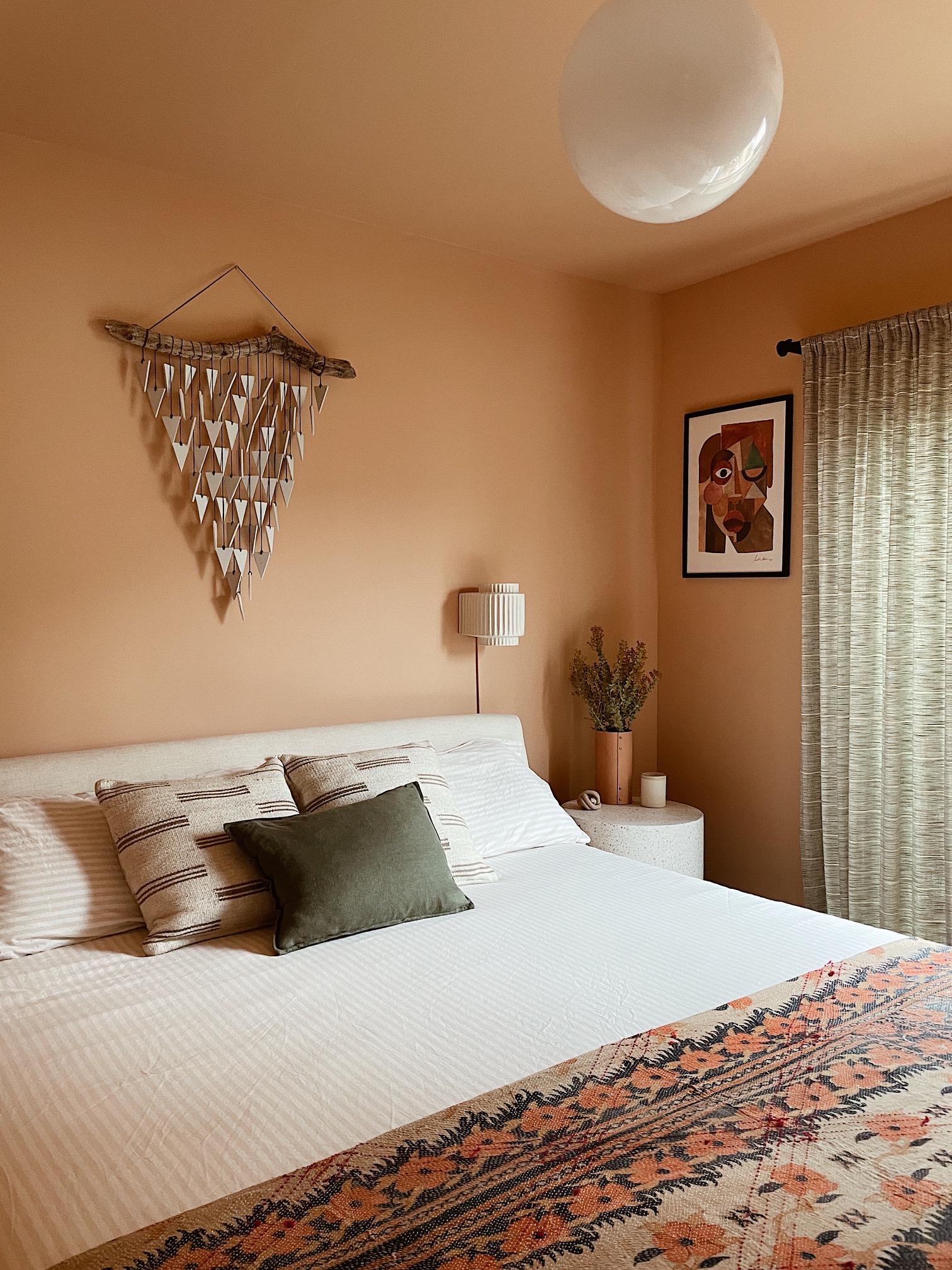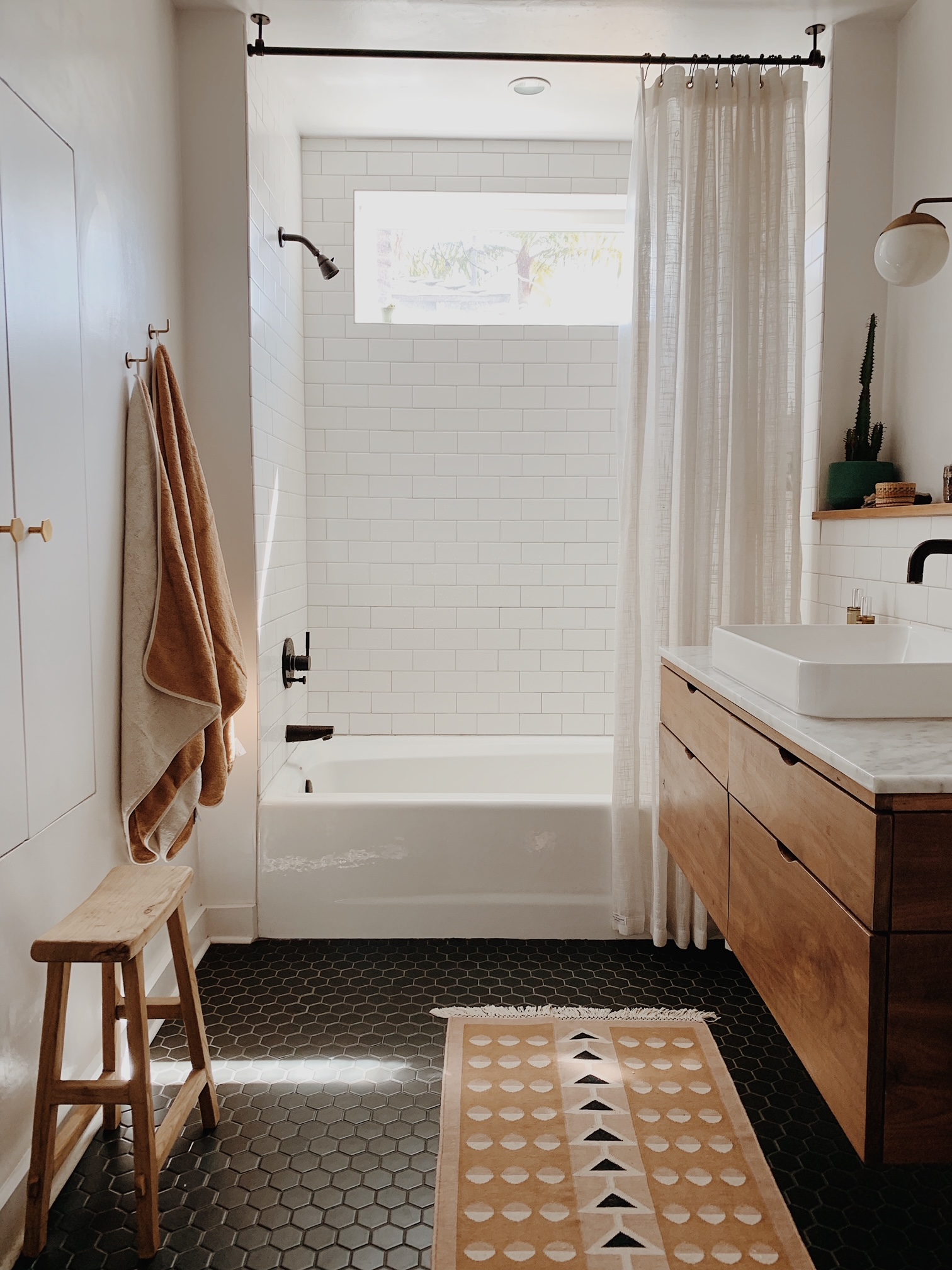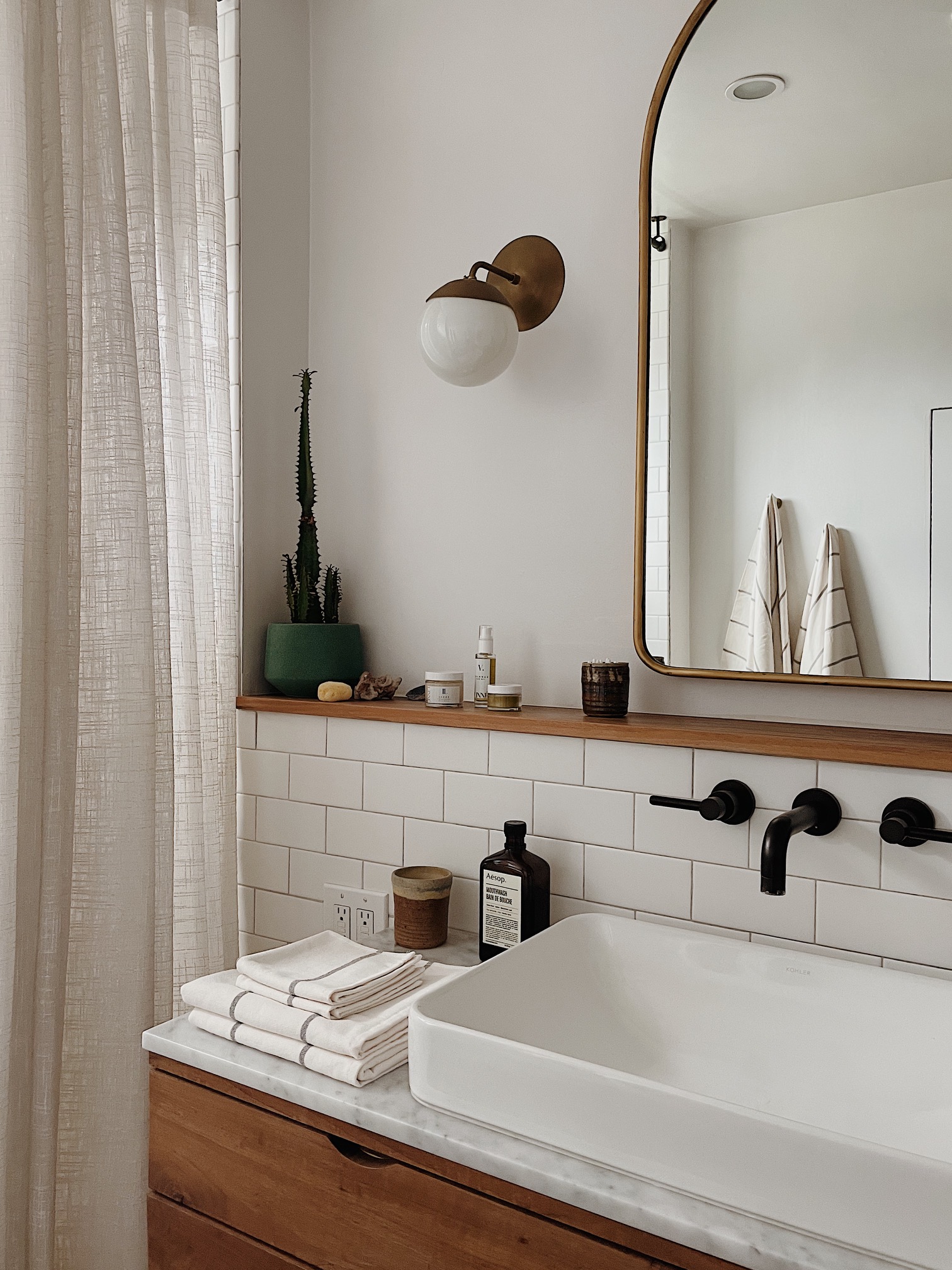 what's your best design advice?
Check the dimensions and measure your space before you buy anything. I have made this mistake a few times thinking something will fit but when it arrives its too big or too small for the space.
what's it like being an instagrammer but having a real job too?
Haha, well the big issue used to be that I couldn't ever take photos in the daytime because I was at work all day so I would have to cram things in on the weekend. I work in a creative industry, but my role is not really creative so Instagram is actually my creative outlet. I get a rush from discovering new places, doing home projects, editing photos and of course I have made so many friends through the app. Like you ☺ I love getting to partner with fun brands but I also love that I don't rely on it for my income. It is more fun that way and a lot less pressure.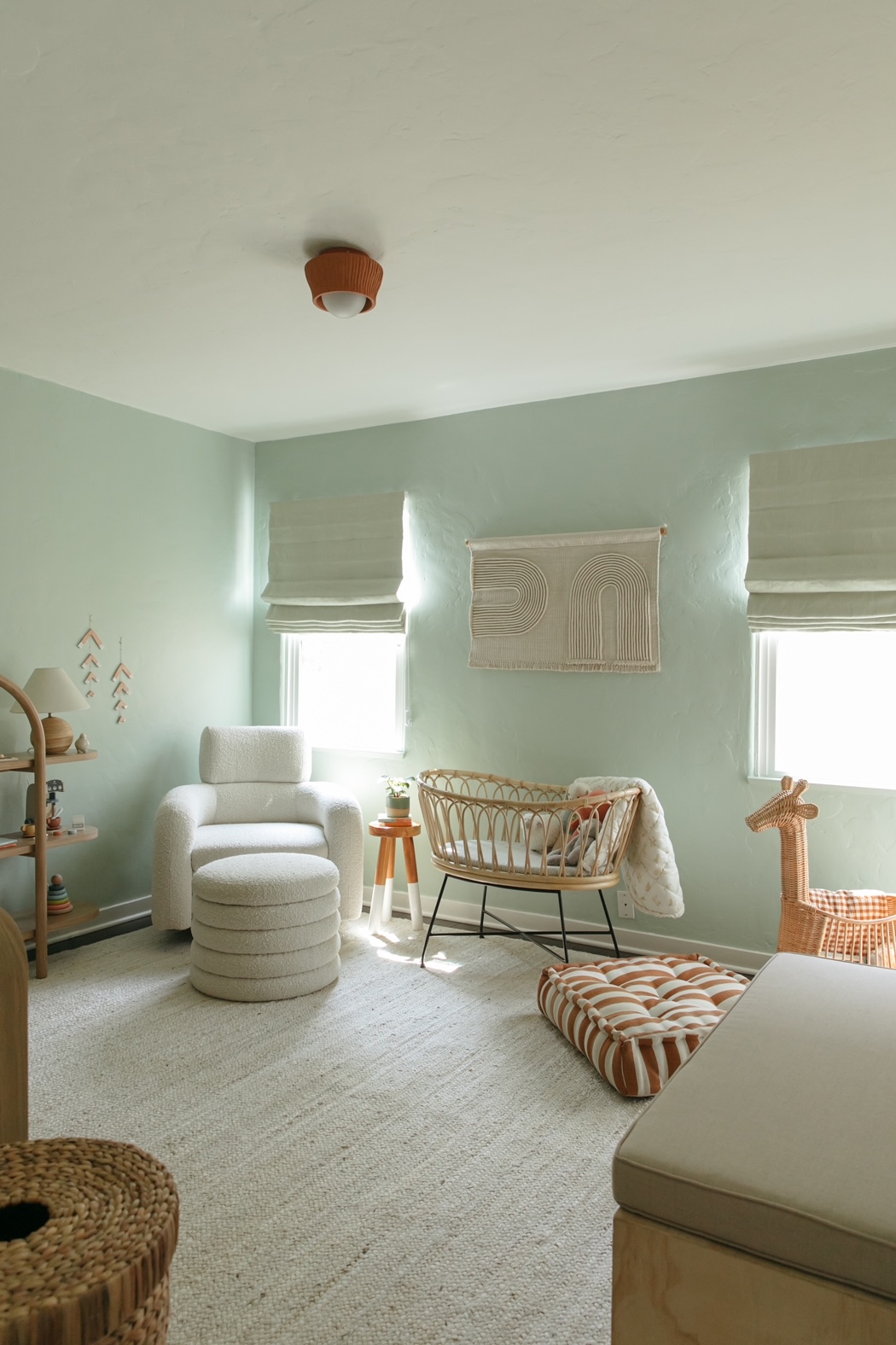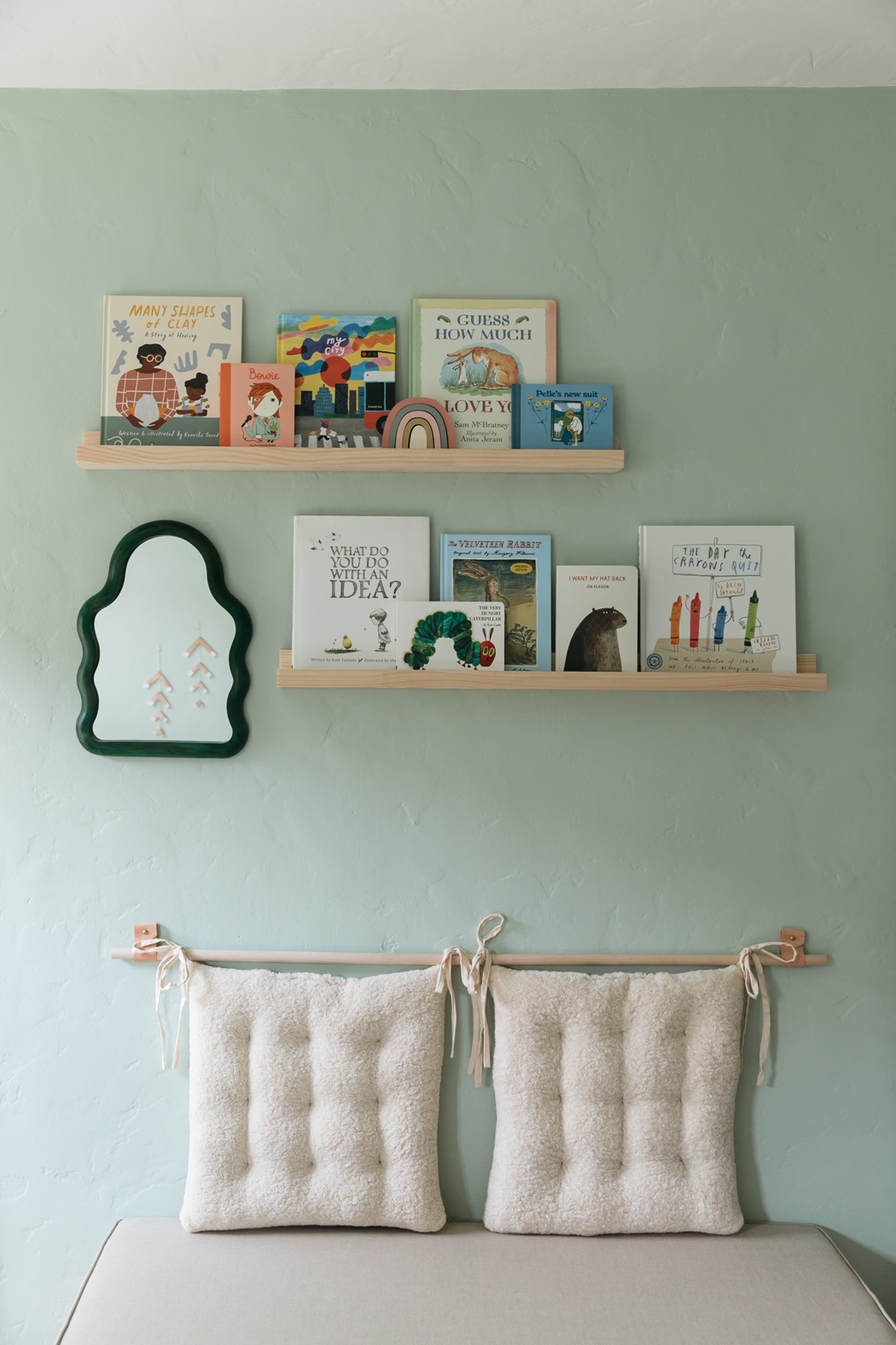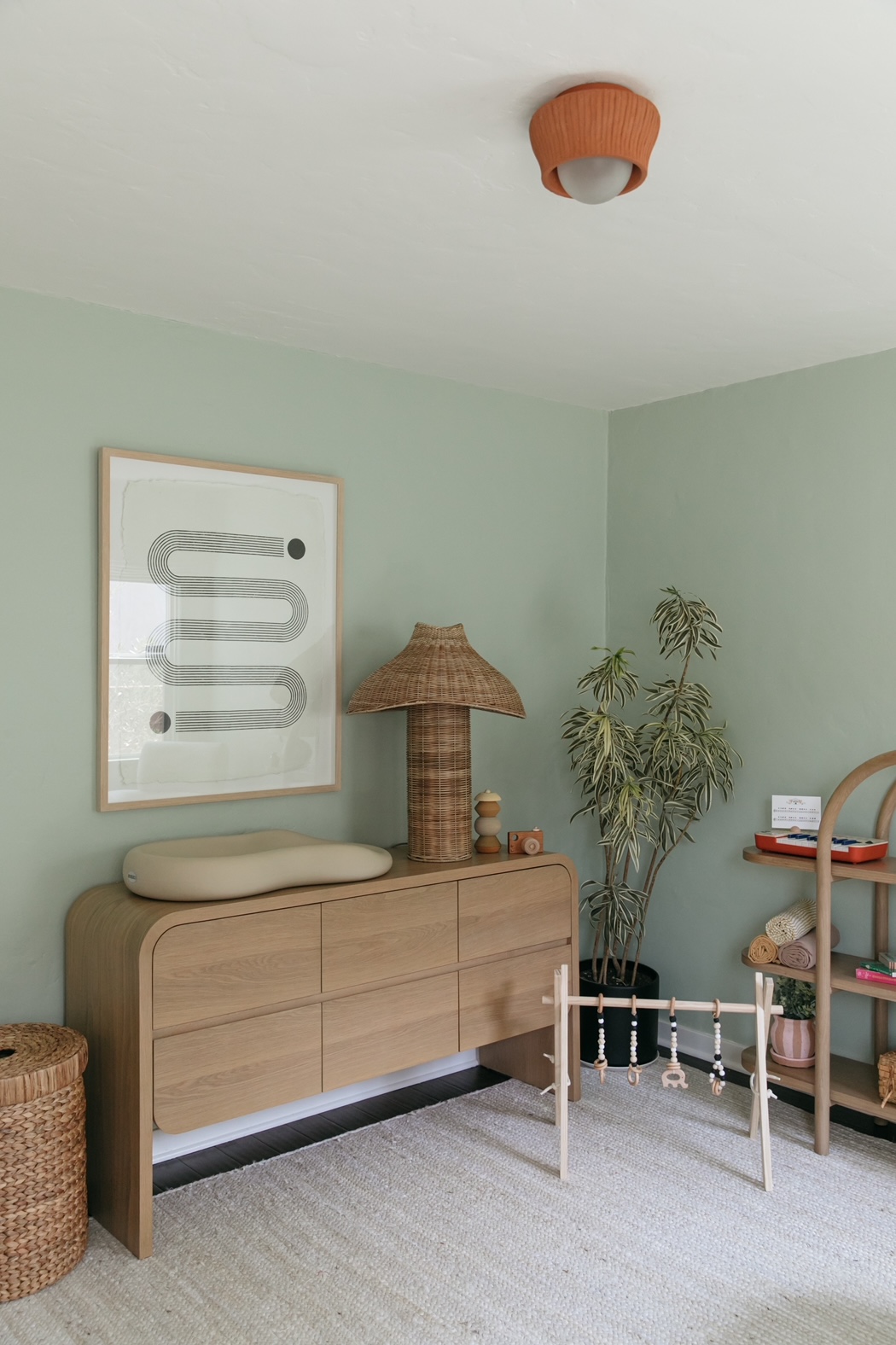 what's your favorite thing about your home?
All of the character, I love the thick plaster walls, old windows and the arch detail that leads into dining room.
tell us about how you created your husbands studio space!
My husband is a musician and his studio had been in the 2nnd bedroom of our house. When I got pregnant we needed to figure out a space for him to work in so that we could create a nursery. We had a TuffShed constructed in the backyard where we used to have a little deck. We had the inside finished and put in AC/heat. We LOVE it. I honestly wish we had done it sooner so we could have had a spare bedroom all these years or I could have had an office while working from home. Its so nice and bright inside, I always say I want to build one for myself, it would be so fun to decorate.
how do you balance the constant urge to redecorate because of social media?
The lack of energy and time keeps me from doing most things. There are two spots on my wall that I have wanted to touch up with paint for about a year and I just never seem to get it done. I do try to shop my house as often as I can so I am constantly moving things around to mix things up. I also try to give whatever I no longer am using to my friends the items can have another life.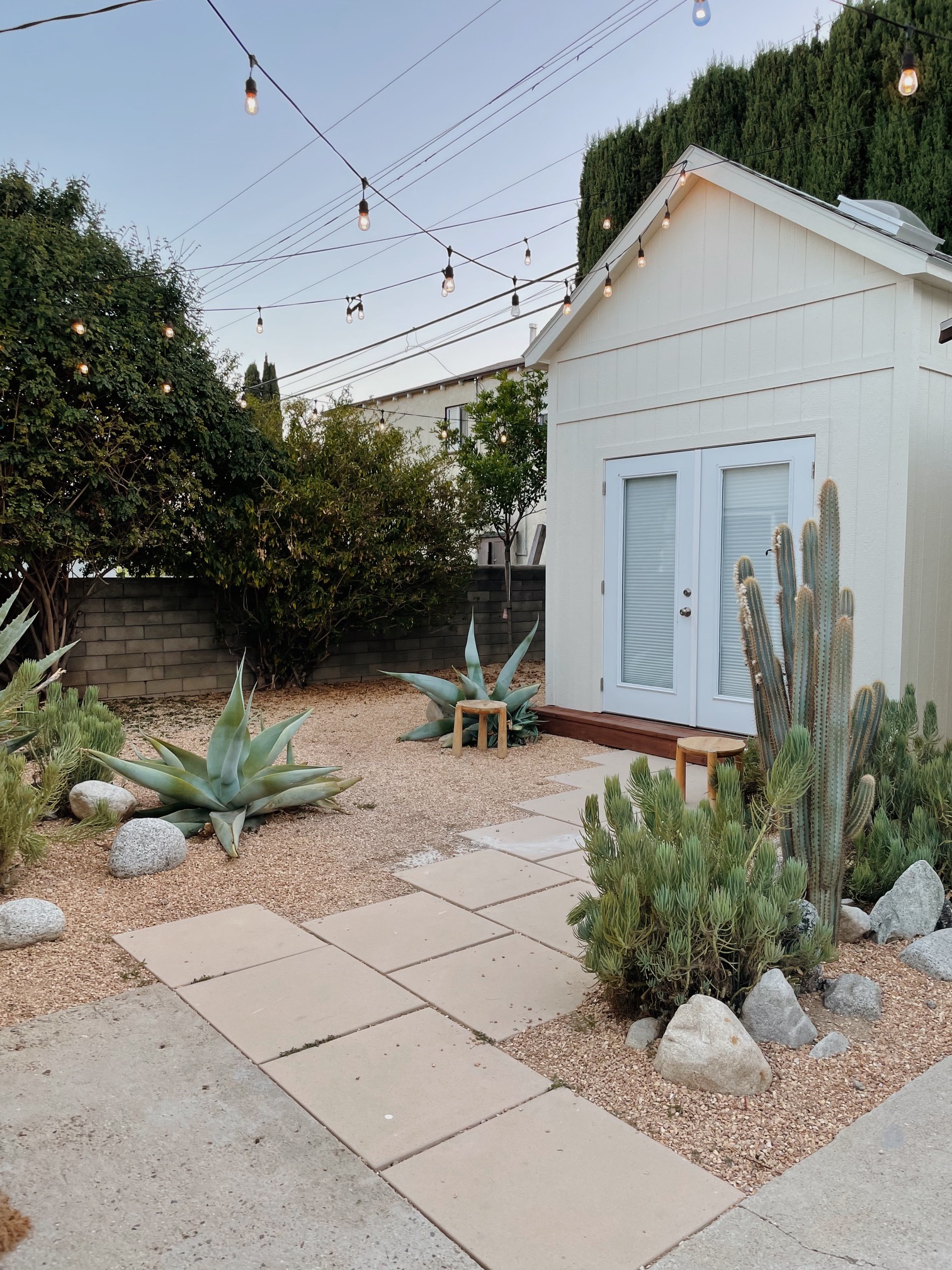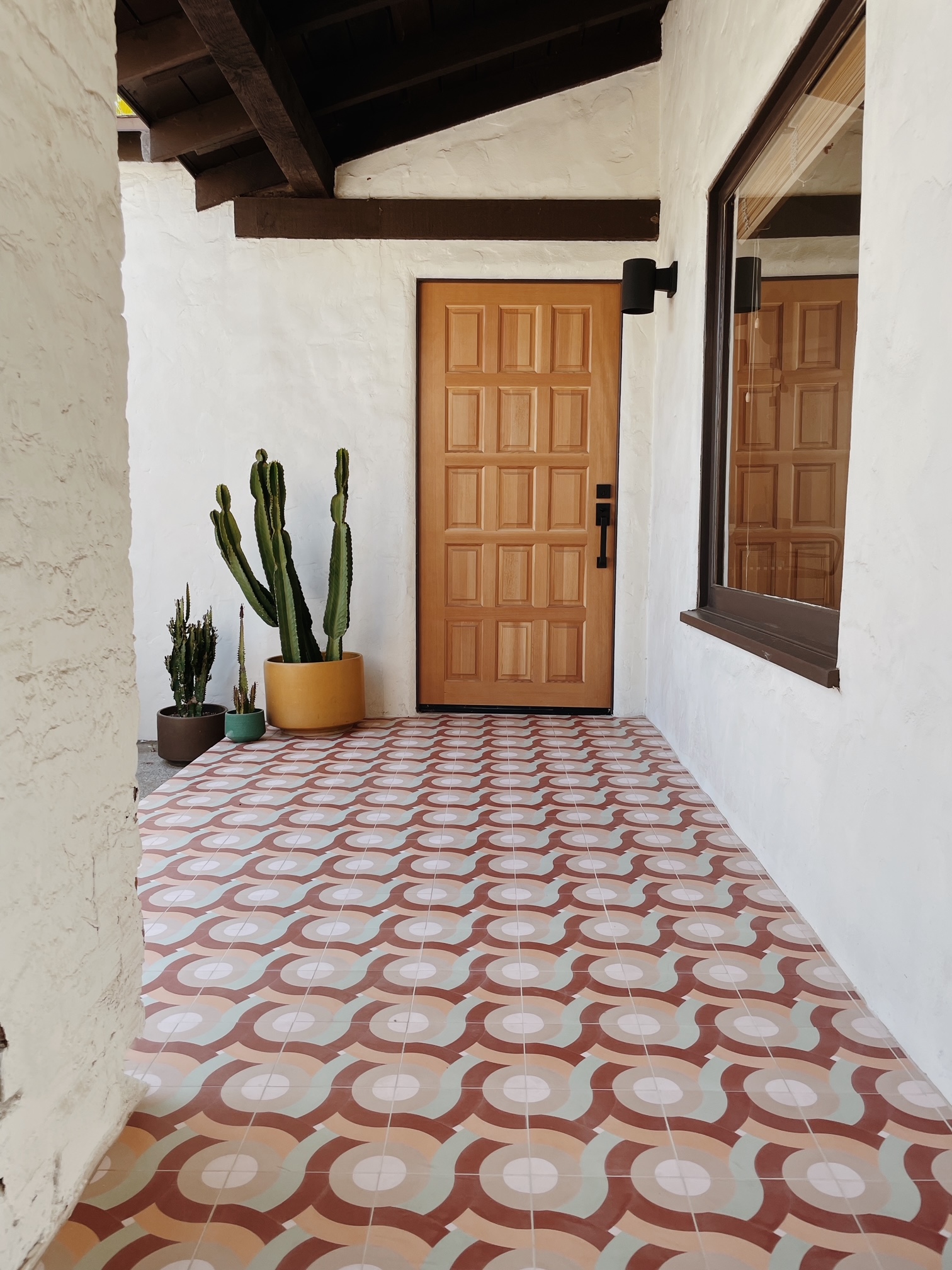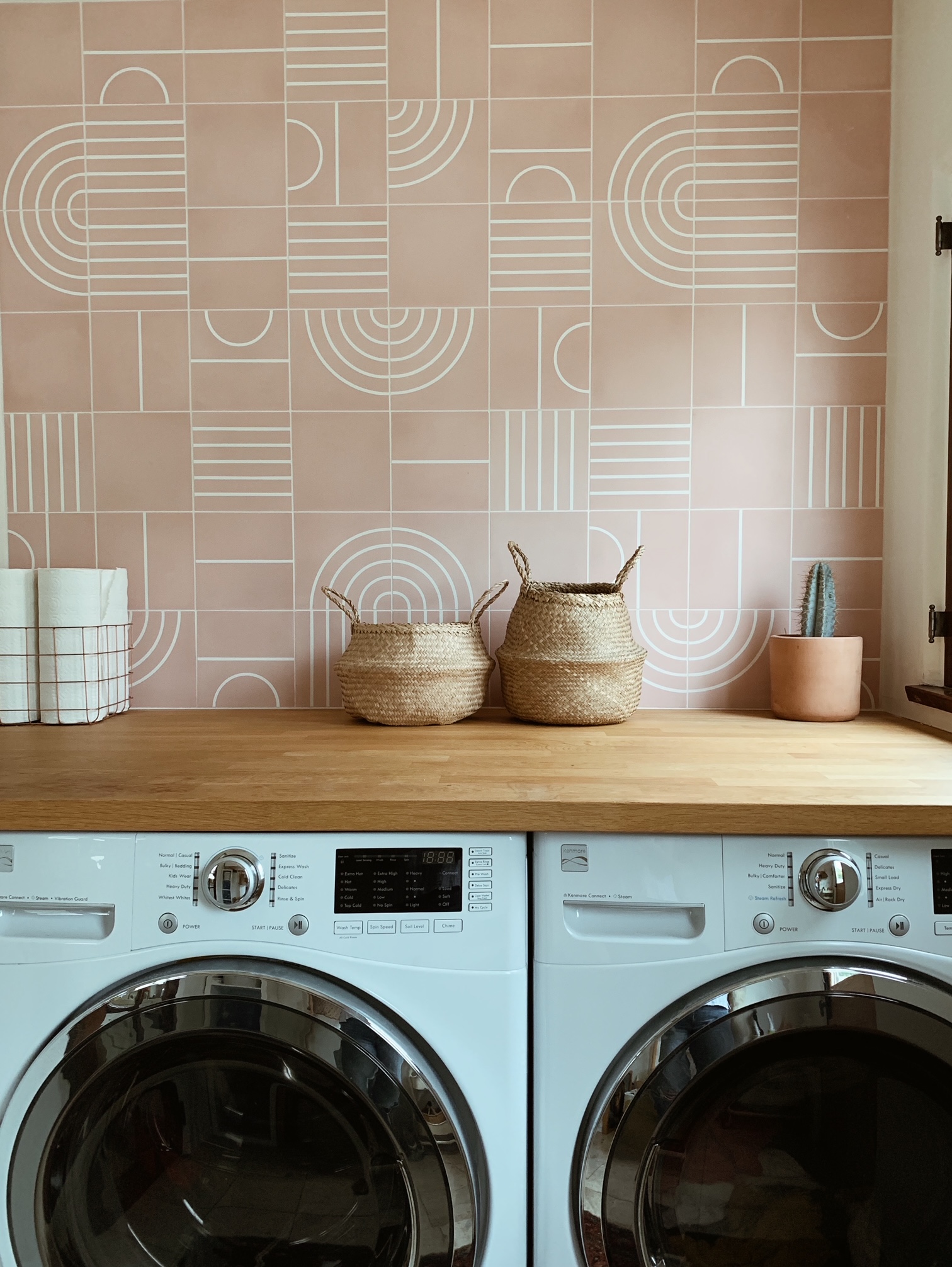 what are you watching/reading/eating?
Watching—Succession, Yellowstone, Queer Eye, Diners Drive Ins and Dives
Reading— I honestly don't read that much but I did get a book about Baby led Weaning called Milk to Meals that I am enjoying
Eating—During the newborn phase we did a lot of Postmates from Din Tai Fung, Silverlake Ramen, Homestate and La Pergoletta (which I learned about from you) but now we are trying to reign that in. Isaac slow cooks a lot of organic meats and I will usually make a salad and quinoa to go with it.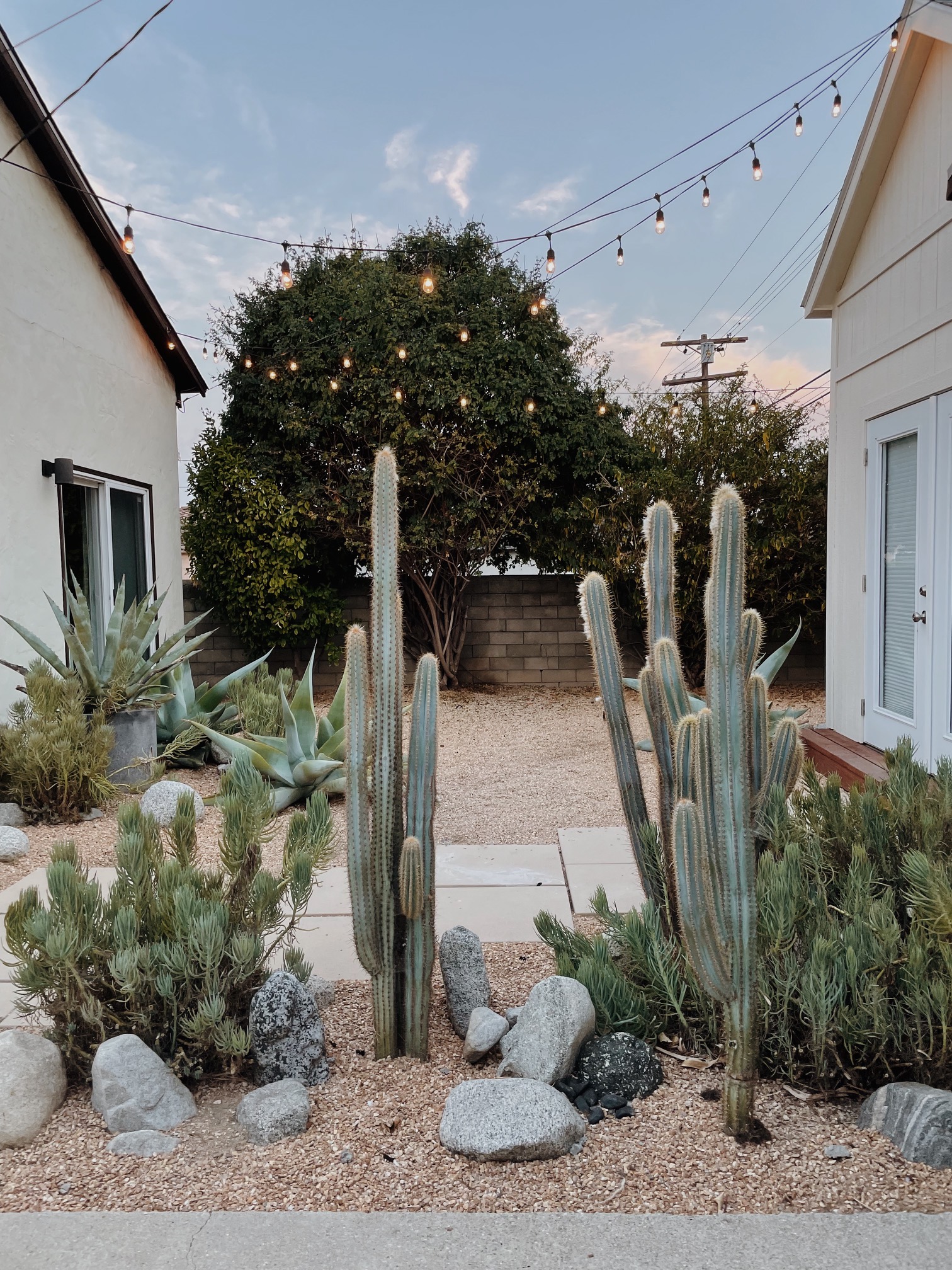 who are your favorite follows on IG?
Well ASIDE from you, @sarahshermansamuel, @britdotdesign, @leannefordeinteriors @hotpinkpineapples and @arvinalano for interior design inspo.
For parenting/baby stuff I like @emilyoster, @boobtofood, @solidstarts, @dogmeetsbaby
what are 3 things helping you get through this time the most?
Postmates, our silly dog who keeps us laughing and support from our friends
---
sources:
living room—
couch
coffee table (similar alternatives)
rug (vintage, similar)
tv cabinet
chair: I got them from a seller at the Pasadena Flea Market
pillows (similar)
art
shelf: custom made by the spaulding company
pendant lights
dining room—
dining table: vintage (similar)
chairs (similar)
pendant light
rug
bedroom—
bed
rug
bedding (similar)
tables
wall hanging
pendant lights
striped throw pillows
paint color: "Faded Terracotta" by Farrow and Ball
porch—
tiles
laundry room—
tiles
bathroom—
mirror
lights
sink (similar)
faucet
rug: vintage
nursery—
paint color: "Palm" by Farrow and Ball
crib
dresser
lamp
art prints: framed is vintage and the other two are wolfneedle
bench: Custom Made By Spaulding Company
rocker
roman shades
shelf
wall hanging (with fringe cut off)
chill room—
cushions: Custom Made with Sunbrella Fabric
coffee table (similar)