while i'm super busy with wedding and work and in and out for the next little while, i realized i hadn't shared any photos from my bridal shower.
we had the shower in my parents backyard, my stepdad is amazing at gardening and has turned the space into the most serene and beautiful little garden, so i insisted we have the shower there. he's actually so good that i hired him to do the florals for the wedding. unfortunately, the mid afternoon shade made for pretty weird photos, as you can probably see!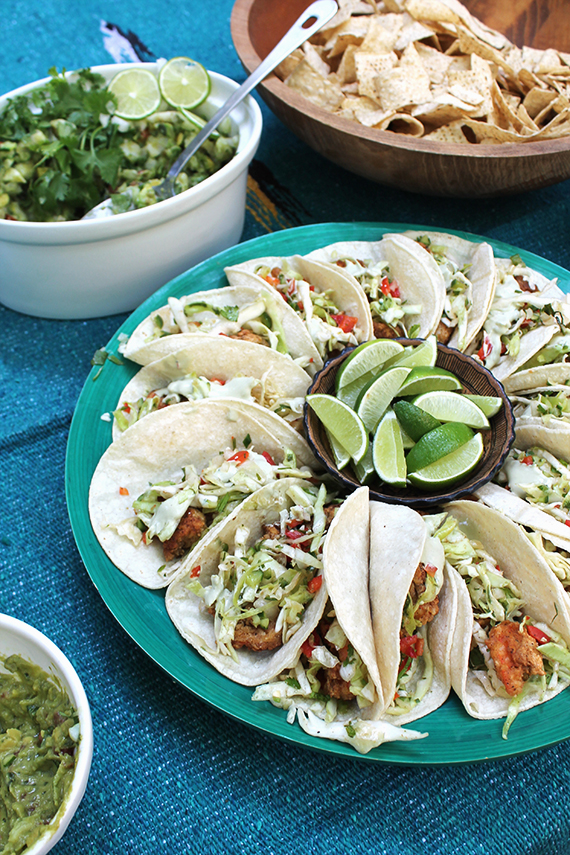 the night before the shower, my dad and i went and got one giant bouquet of mixed flowers and i threw everything together in different vases and vintage bottles my stepdad collects. we also used all disposable napkins, plates, cups and flatware – which still managed to turn out really cute. for the favors, my mom got small pf candles for each lucky girl. i made little tags that said thank you and matched our napkins.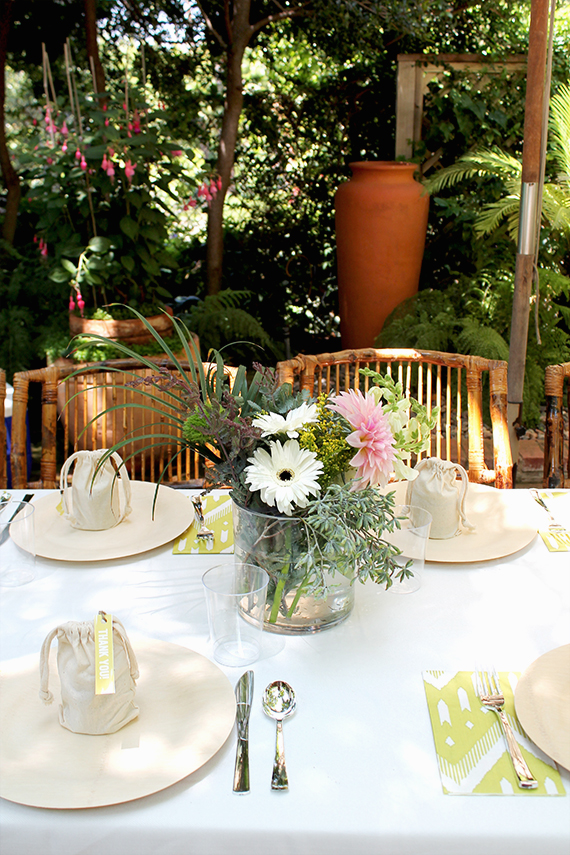 my bridesmaid and i picked up a bunch of white papel picados to "fiesta" the thing up from olvera street.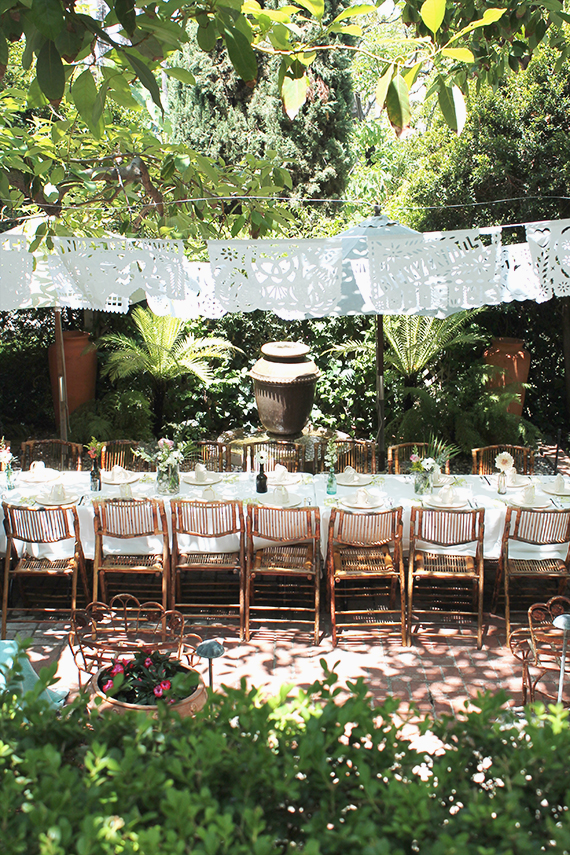 and as i mentioned, my very sweet fiance catered the whole thing. he made ceviche and two kinds of tacos : shrimp and cochinita. want the recipe for the shrimp tacos? here ya go.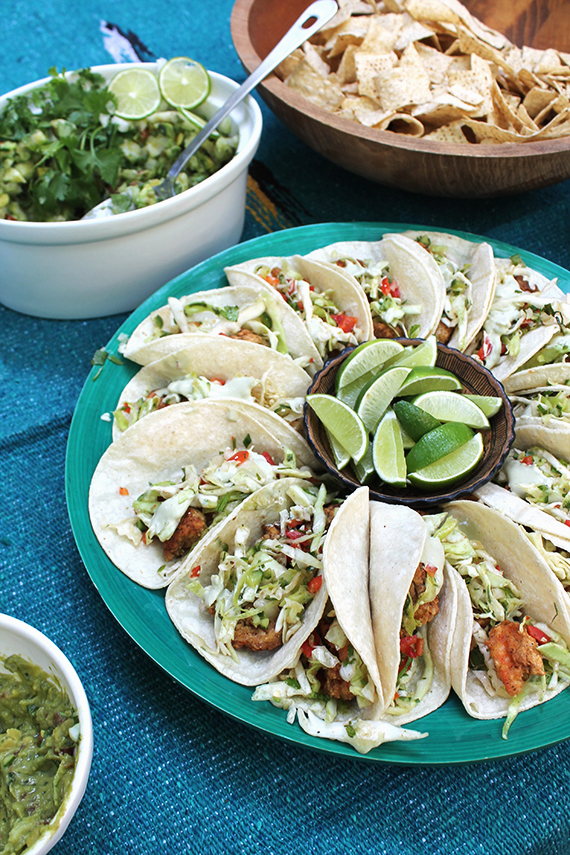 as you can see, everyone helped out – my dad was very excited to be the waiter in his sous chef costume.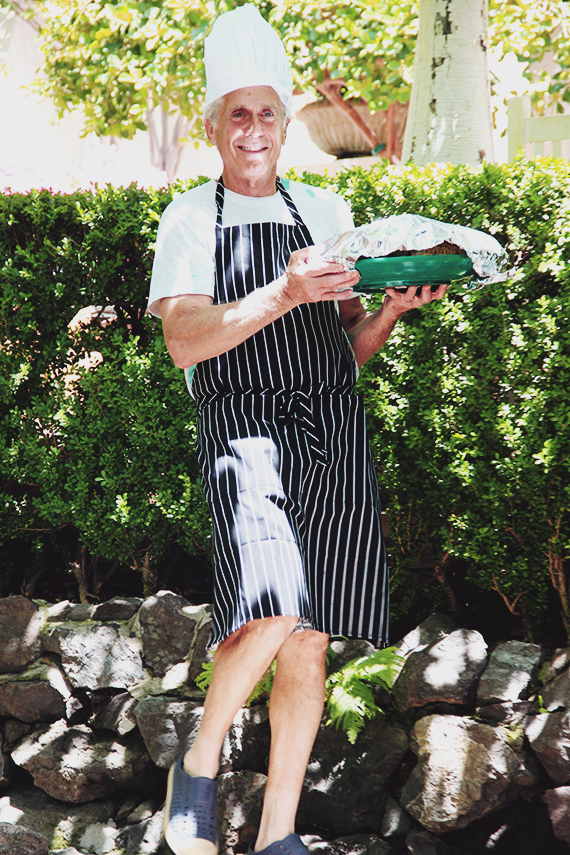 my maid of honor had us play a dozen games, which was by far my favorite part. she recorded gideon a few days prior for the newlywed game, she then played his answers after asking me the same questions in front of everyone. it was the best thing ever.
we also did the obligatory toilet paper wedding dress contest. um – how amazing are these?! i think you can probably figure out who won.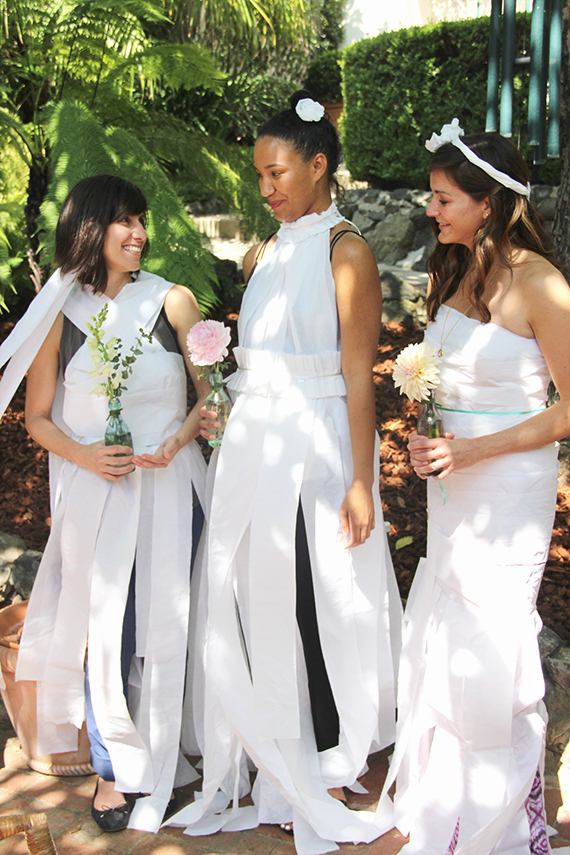 we also got the most delicious tres leches cakes from portos bakery – and i plopped a succulent on top to make it pretty. we also covered every eating and bench surface in mexican blankets.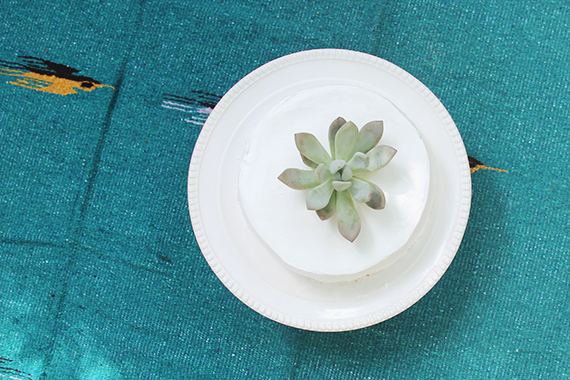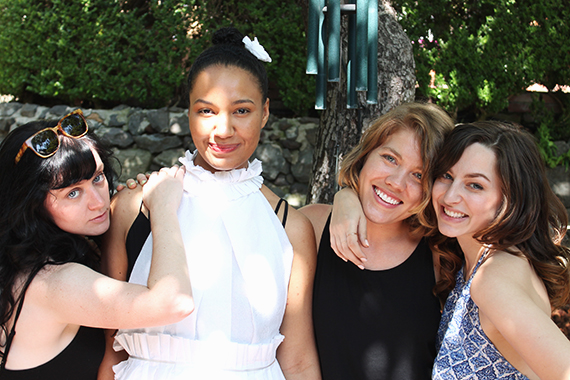 it was one of my favorite days ever, and definitely the best part of the whole wedding process so far. now i'm just so excited for the bachelorette party.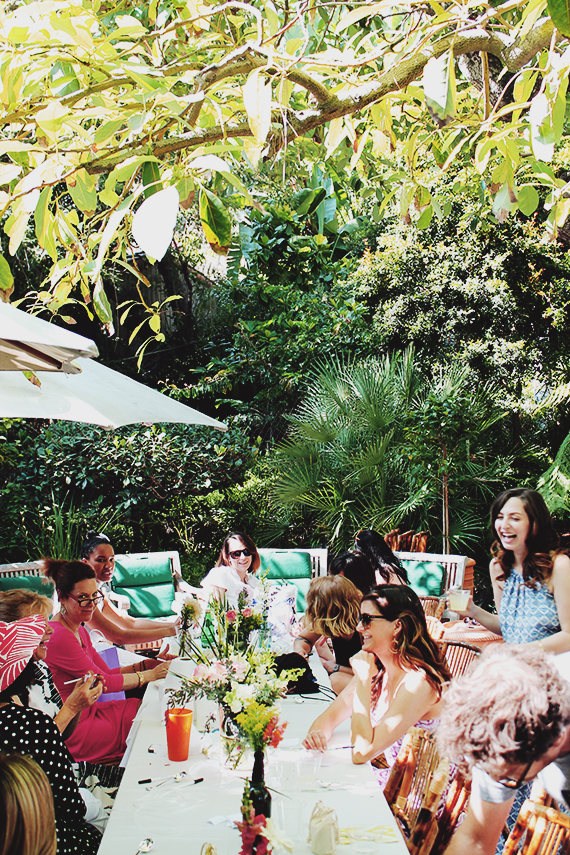 see how much fun i'm having!?