wedding stuff : floral crowns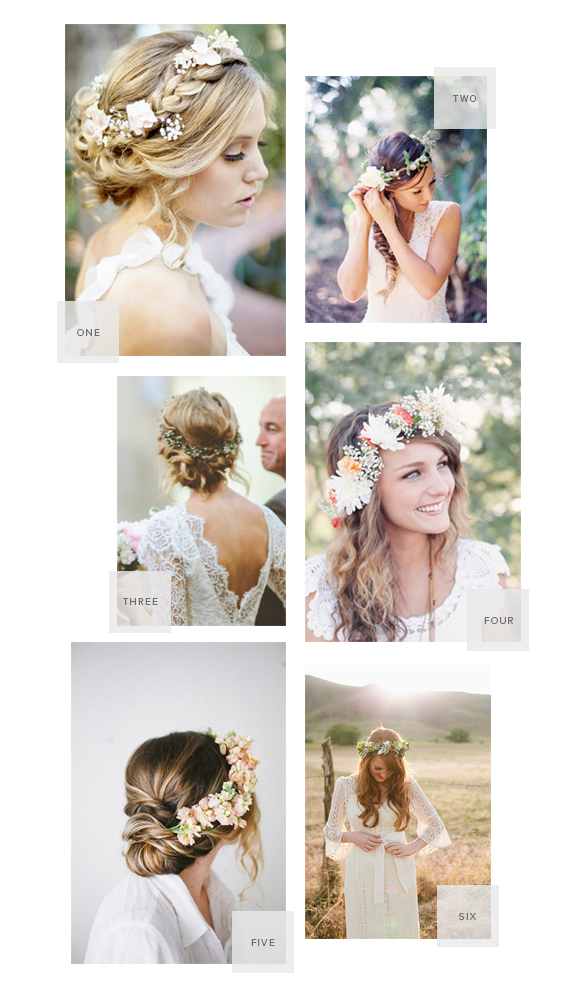 i've got some BIG WEDDING NEWS! i've bought my dress! it only took three stores and about 30 dresses – but i found one that i love and decided to just go for it rather than prolong this process that i hate.
did / do most people hate wedding dress shopping? my first trip was with my mom and all my bridesmaids and i thought it would be this exciting fun experience, but it was mostly 5 different opinions. so i went again just with my mom and found something right away. it makes me feel like a pretty bride, but is also unique enough to make me feel like it's me.
i did mention the theme is desert boho – and it's not the most bohemian or laid back dress i've seen (it's actually pretty "bridal" for me) so i've decided i'm just going to style it up (down) with some simple accessories and i'm really thinking of floral crowns. i definitely don't want a HUGE bouquet on my head so as usual — i'd probably veer on the side of simpler.
i'd want my bridesmaids and the flower girls in them too – could make for fun DIYing!?