payday [ + bday ] wishlist
my birthday is next week, so while every wish list is things i want – this one's different because it's like more real. or something.
this weekend, i'm going to try and finally tackle down at least one wedding DIY and hopefully address all of our wedding envelopes if they actually arrive in the mail! hope you have a great weekend!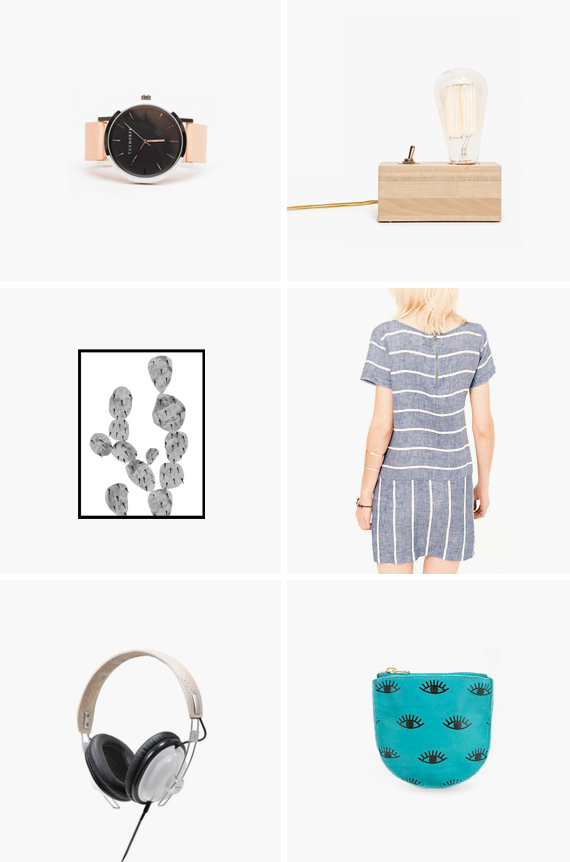 01 | anyone have a problem with gold watches fading?! i need a replacement that doesn't wear so hard.
02 | i have no need for more stuff unless it's super good looking like this lamp. (that's a good rule, right?)
03 | obsessed with this cactus print by polly rowan
04 | is this not the perfect casual summertime daytime dress ?!
05 | my headphones broke, and while i really want a fancy pair, i'm not spending $$. these would do.
06 | i need a new wallet, and i'm thinking a zipper pouch is the best way to make me actually throw away receipts and dentist appointment reminder cards