maker spotlight : the vintage vogue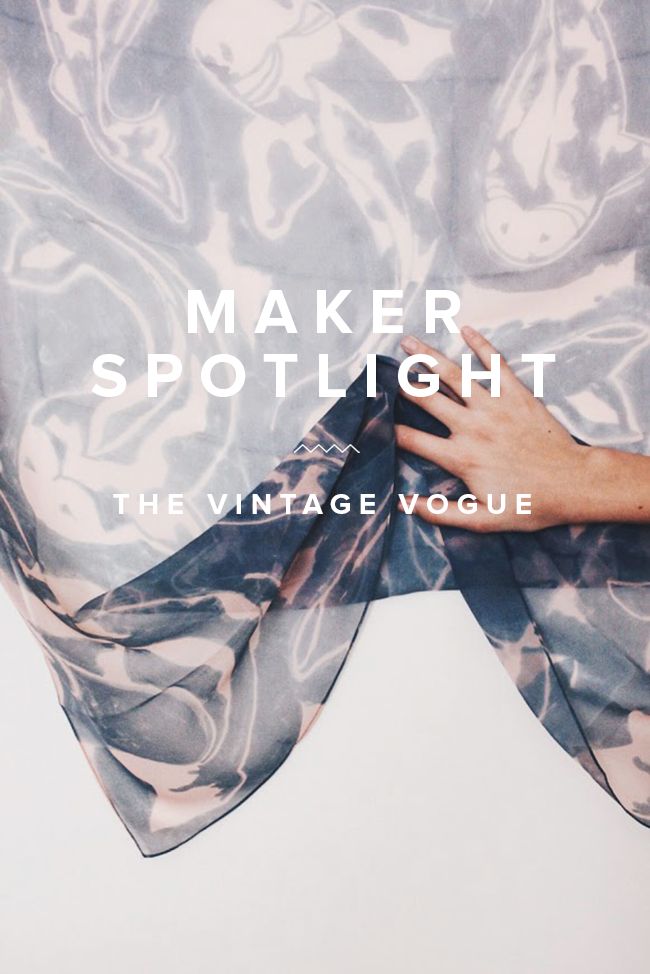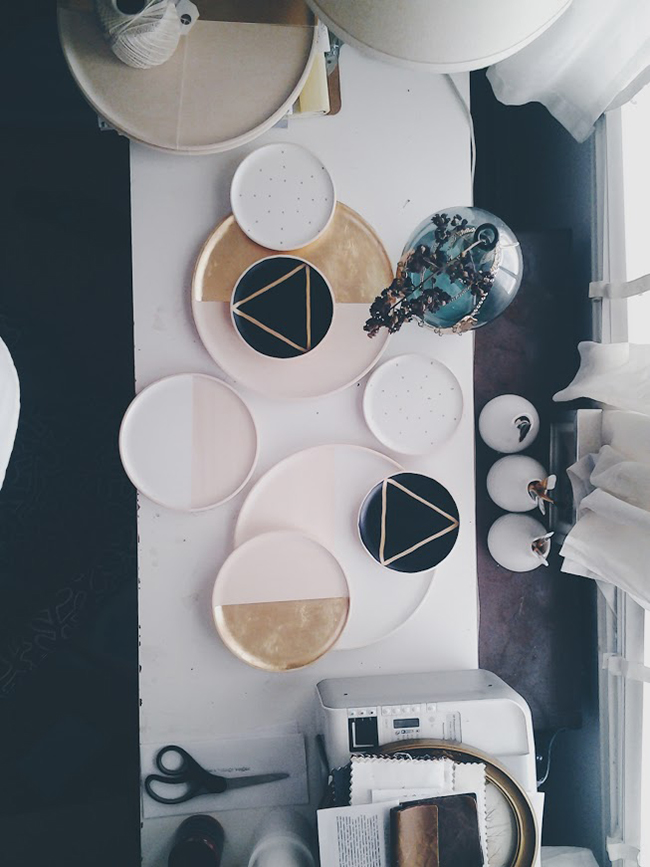 yay! today i'm introducing you to the lovely charlotte of the vintage vogue. she makes ALL SORTS of pretty things, but i first discovered her because of those lovely dipped trays you may have stumbled upon. let's meet her!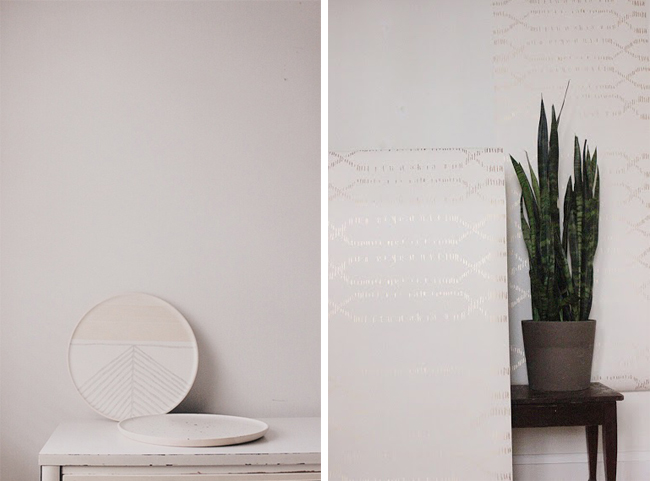 TELL US ABOUT YOU + YOUR SHOP!
my name is charlotte cannon and i'm the girl behind the vintage vogue. I live in baltimore maryland (somewhere in the 99% of the city that wasn't part of the rioting) and design / make goods for the home.
WHEN DID YOU FIRST START CREATING?
one summer, when i was 8 years old, i hooked my best friend into a plan to peddle our drawings around our apartment complex. we sold one. to my mother. it was the hardest twenty-five cents i ever made but we were ecstatic about it. fast forward years later to college and i knew i wanted to get into a creative field, but also wanted to get paid on a regular basis. i decided to enroll in interior architecture & design. designing interiors for other people may not be my personal calling, but the principles of design and the programs and methods i learned i carry to this day. when i design for the vintage vogue i always have a particular interior environment in my mind.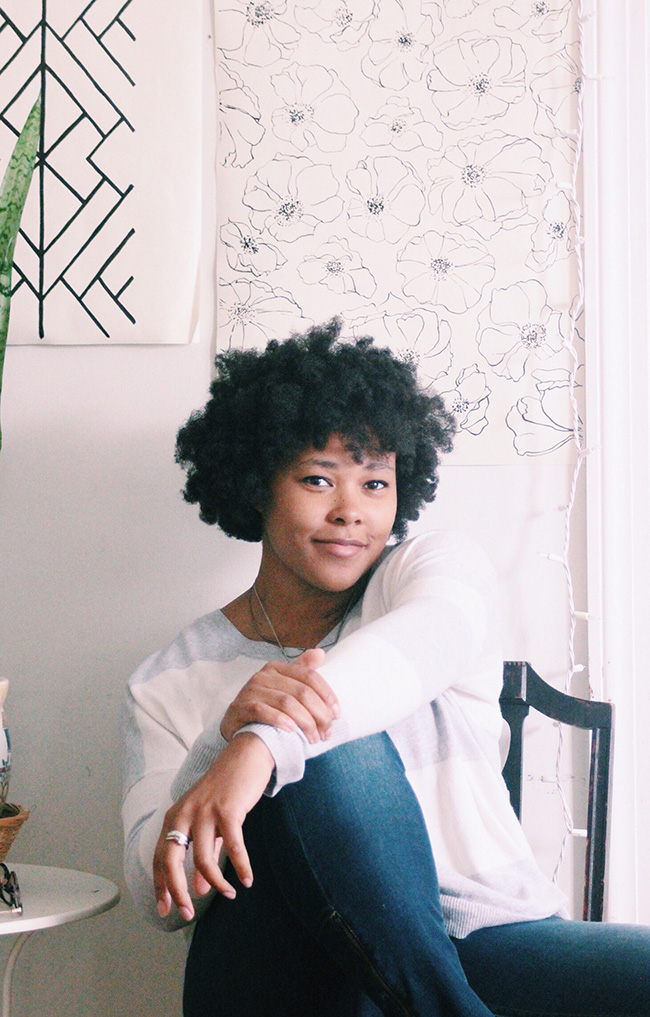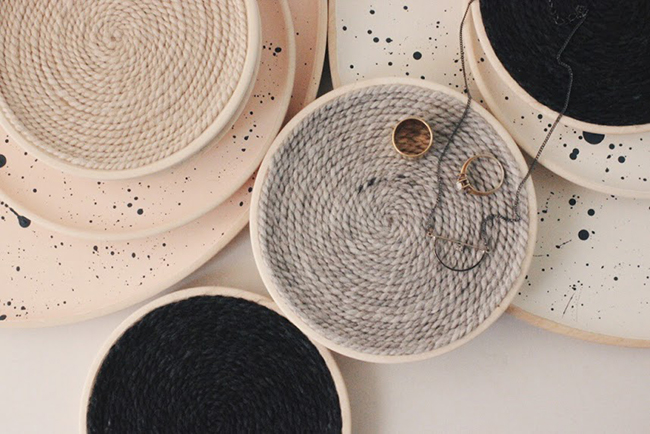 HOW DID YOU DECIDE TO START YOUR SHOP AND START SELLING YOUR GOODS?
my decision to start my shop came because i needed to be home more often. life at the architecture firm where i worked was taking me away from everything that was most important to me. my family and spiritual life were taking a hit and i felt like i was losing my center. i decided i was crafty and i could make stuff, so why not give it a shot? embracing my husband's blessing, and a large cut to our income, i brainstormed things i could make. wood and paper have always been some of my favorite mediums so i began there. i incorporated drawing and painting as time went on.
WHAT'S THE HARDEST PART ABOUT RUNNING YOUR OWN SHOP?
i'd like to think of myself as a fairly creative person, but being creative for a living can be hard guys. sometimes you're just staring at the ceiling pleading for some inspiration to rain down on you. i've found that that has to be just about the worst way to get inspired, nonetheless, i do my fair share of ceiling gazing and cursing the day i decided to make a living from my hands. "why couldn't i do something practical like be an accountant?" also, rejection is never fun. while it isn't possible for the entire universe to dig what i've put out there, when someone takes a pass on something i've made it stings a bit. i think because the thing they're passing on comes from a part of me it feels personal. i've had several prospective wholesale buyers essentially say, "no thanks, i'll pass," and that's never amazing. however, it makes the "yes" soooo much sweeter.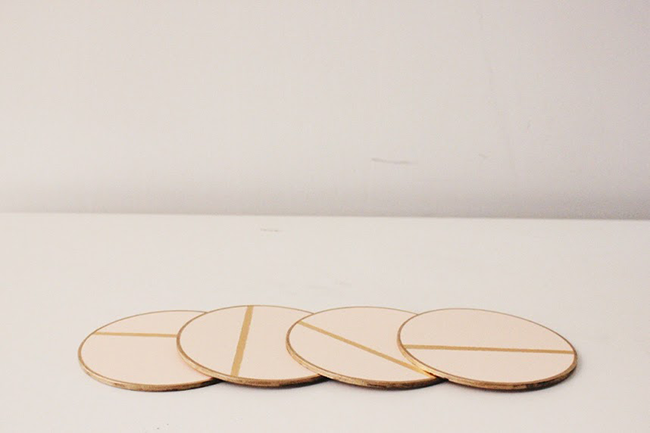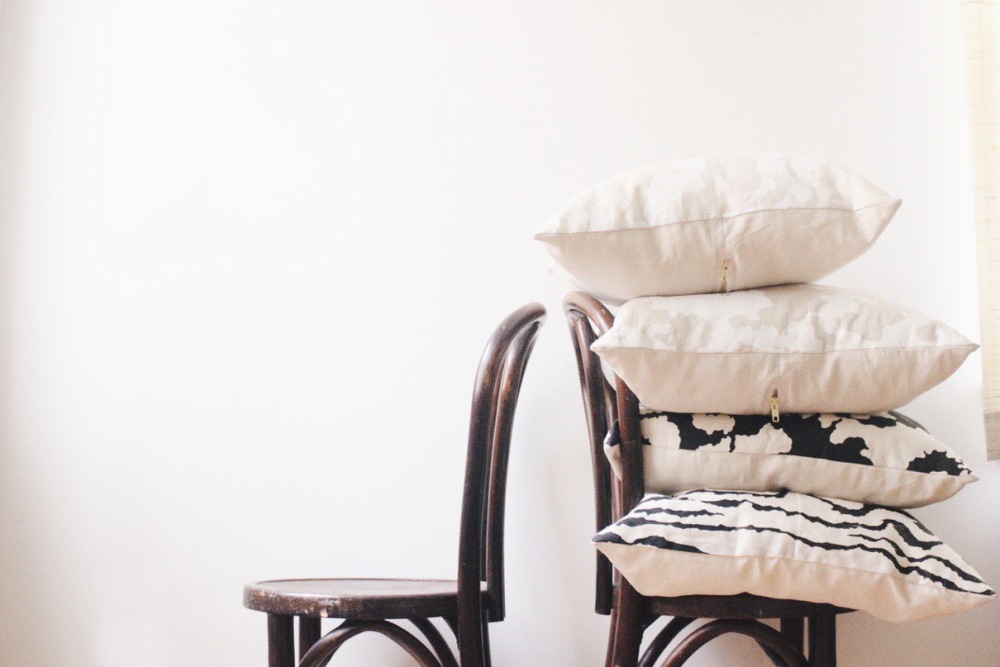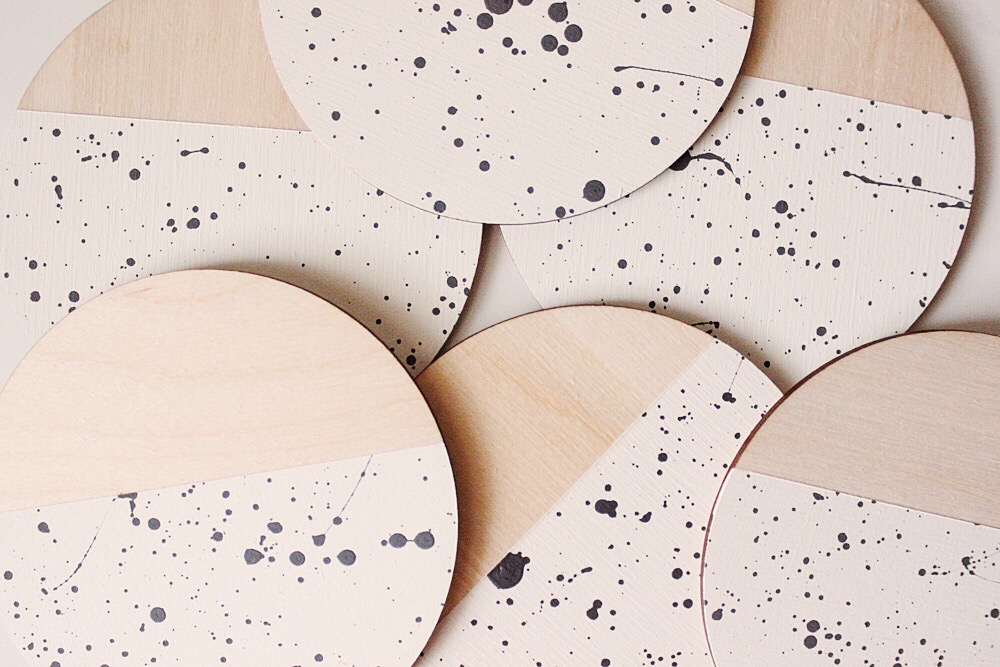 WHAT'S YOUR FAVORITE PODCAST OR TV SHOW TO WORK TO?
i often work in silence. i have so many things going on in my mind at once I prefer silence to extra noise. on occasion i'll find my pandora radio set to john legend or lovefool. i don't have cable but find that my television station is usually set to pbs.
WHO IS YOUR CELEBRITY HUSBAND?
does ariele alasko count as a celebrity? i'd be there for her amazing woodworking skills. such a one-sided relationship would no doubt end in a nasty divorce but i'd be sure to get half of her goods in the split.
HOW DO YOU GET INSPIRED WHEN YOU'RE IN A TOTAL RUT?
as mentioned above, staring at the ceiling and waiting for creative inspiration hardly ever works. hardly. i have a few preferred methods of rousing out of a creative funk. one is to do something unrelated to the task at hand. recently i had a drawing project and couldn't quite get my mind around what i wanted to do. i went to home depot and bought some 16 gauge wire and went all alexander calder on that thang. i ended up letting out a lot of frustration on the wire and had a neat little sculptural piece to show for it. i've used it in some photo styling since then. another thing i'll do is pretend I'm back in design school. i take the "role" of professor and assign myself a "project" then try to imagine that at the end of said project there will be a critique. (as i'm typing this, i'm thinking this sounds kinda crazy, haha.) i work through the project as if i have to present it later and can address questions about process, inspiration, execution, etc. finally, give it time. sometimes it's great to set something down, walk away and not let it consume you (me).
WHAT'S ONE PIECE OF ADVICE YOU'D SHARE WITH OTHER ARTISTS TRYING TO GO PRO?
don't quit. fight through the self-doubt, fight through the uncertainty. have a vision and pursue it whole-heartedly taking every failure and success, every missed opportunity and all-nighter in stride. be prepared to work like you've never worked, fight like you've never fought, dream like you've never dreamed.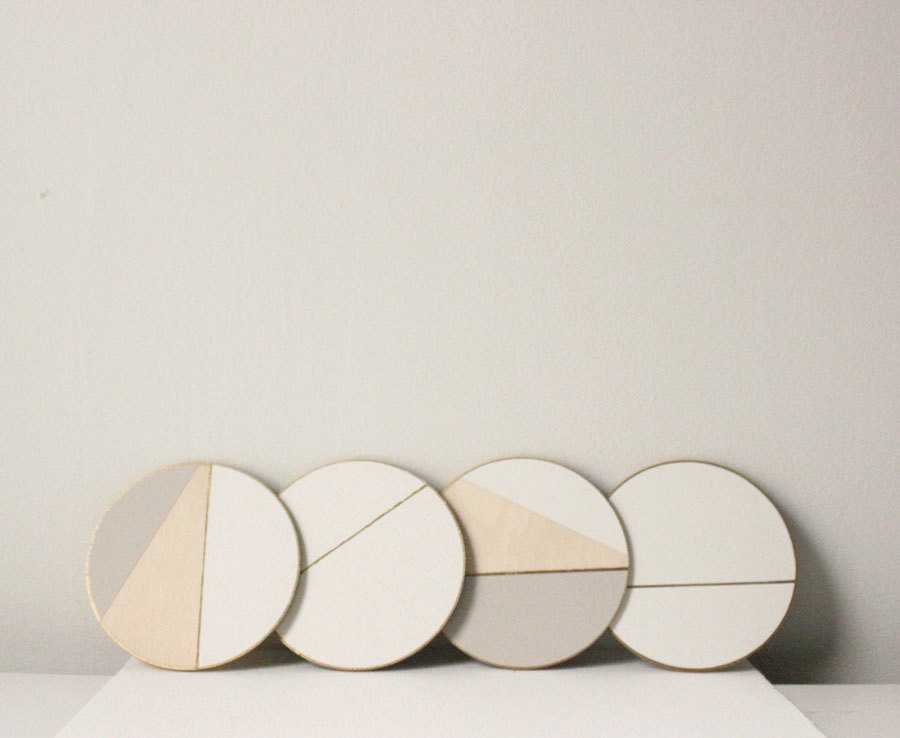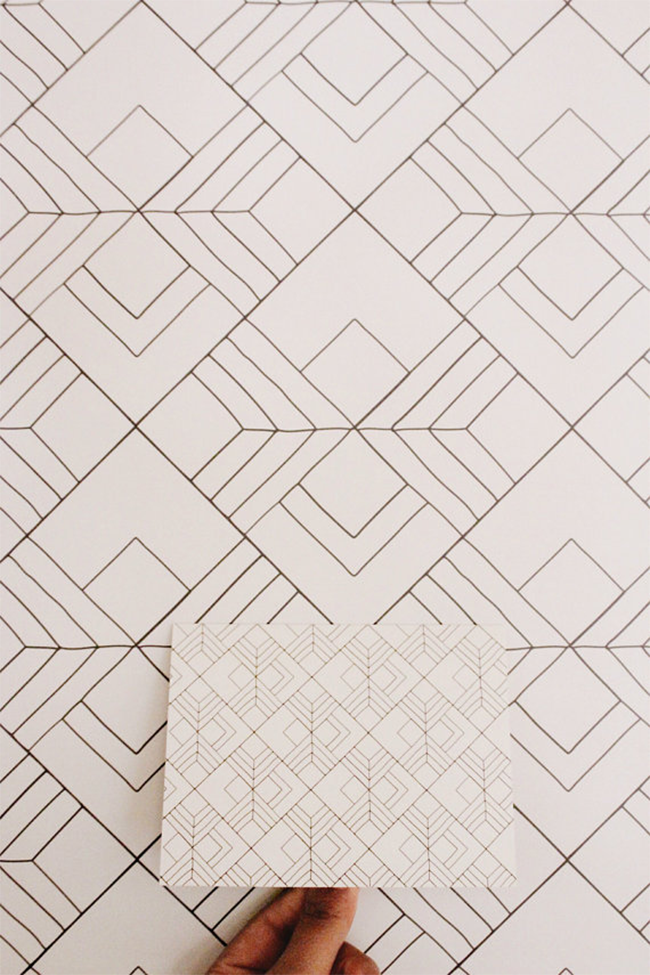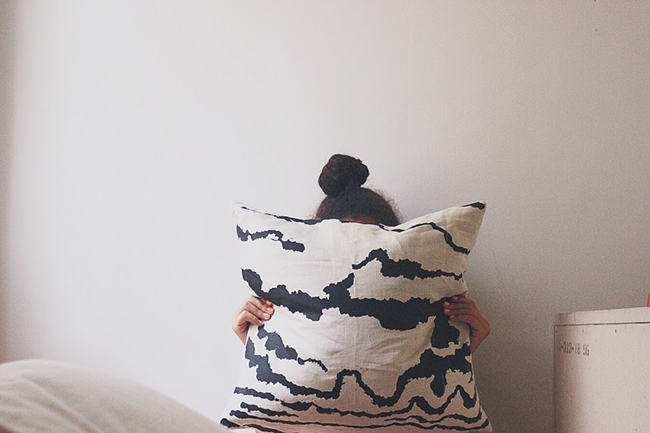 she's a cutie right?! check out her shop here, and get yourself 30% OFF until september 1st!
use code ALMOSTMAKESPERFECT at checkout.
ps. wanna win a set of her gorgeous coasters?! head over to instagram for a little giveaway!