maker spotlight : confetti riot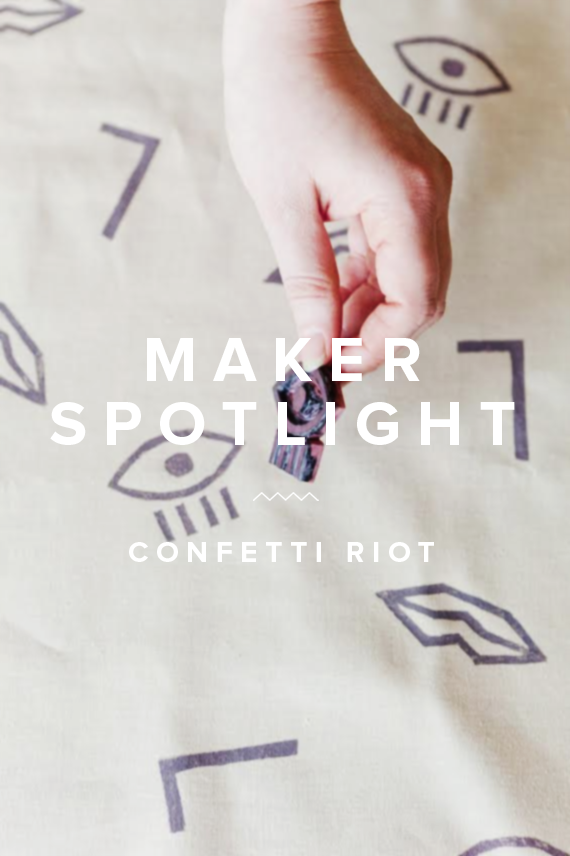 it's a new column you guys! because of instagram and pinterest, i am so happy to be able to find amazing artisans and shop owners that totally wow me. so i decided like many before me, that it would be fun to get to know some of these talented people. blogging sometimes feels so narcissistic – so it's nice to have posts besides ME ME ME.
---
first up is kathryn of confetti riot. i found her shop when i was looking for favors for my sister in laws bridal shower — we threw her a tea party so we thought cute tea towels would be the perfect gift for guests. and then i stumbled on kathryns shop and wanted EVERYTHING. she has such a good eye for pattern, and all of the prints and textiles she does are clean + modern + beautiful. she was also nice enough to do a custom order for us, we wanted her palm print on a tea towel with black ink — and now she's added the product to the shop!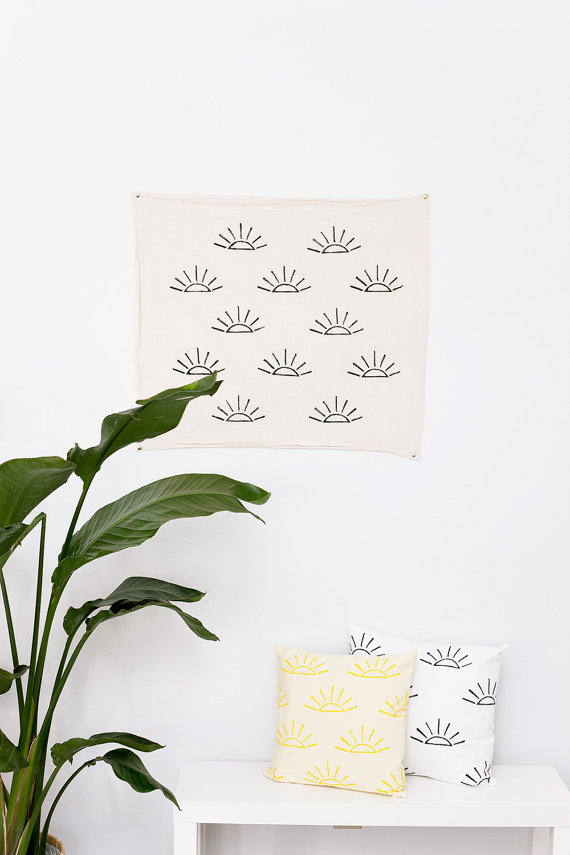 so i asked her some hard hitting questions…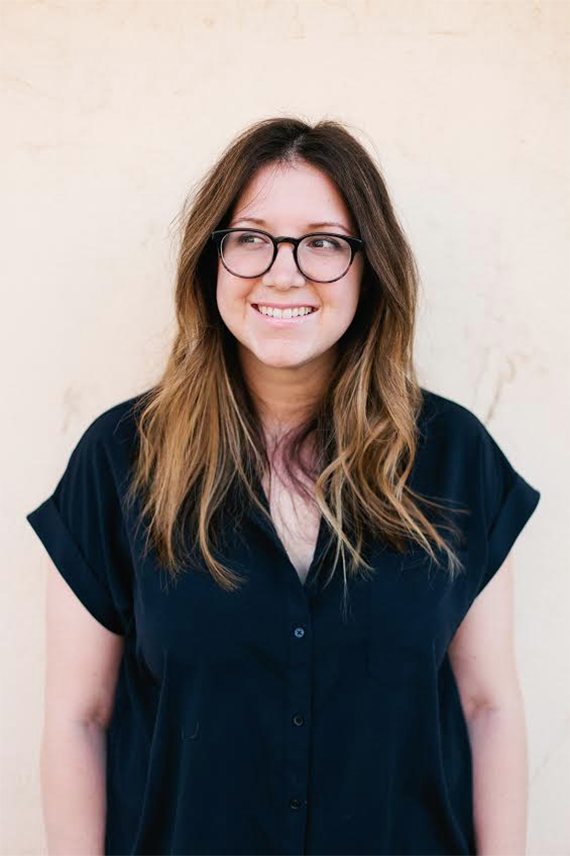 TELL US ABOUT YOU + YOUR SHOP!
hi there, i'm kathryn the founder and owner of confetti riot, a shop filled with hand printed home goods and woven wonders (AKA "mug rugs"). my shop is based out of norman, oklahoma where i have converted the living room of my one bedroom apartment into a studio space for my creations. i have a cat named pixel who assists me in adding one more unique element to my products: her hair. just kidding! (…but not really)
WHEN DID YOU FIRST START CREATING?
i've been creating ever since i can remember. growing up i found my happiness in craft stores where i would spend hours looking around at all the possibilities. every couple weeks my mom would buy me these bird houses in the woodworking aisle and i would cover them with patterns and color and she would display them proudly on a shelf in the kitchen.
i mostly enjoyed the kind of toys that involved building something, like erector sets and tinker toys. even when i played with barbies, i spent the entire time creating their house out of books and other objects i found in my room while my friends braided their hair, changed their clothes, or had them making out with ken. i was more concerned that the layout of their apartment flowed, or that they had an area for a bathroom that they would never need to use.
HOW DID YOU DECIDE TO START YOUR SHOP AND START SELLING YOUR GOODS?
i was pretty late to the etsy party. i only kind of knew about it when i started my shop back in september of 2012, when it looked far different from what you see now. even though i've always made things or enjoyed creating things, it never crossed my mind that i could sell the things i created. since i was a graphic design major in college, i really started the shop with the idea of it being more about paper goods such as stationery, posters, cards and what not. the funny thing is, it never was that. it somehow ended up as home goods. i suppose it was just the most natural route for me.
i always wanted to be involved with interior design (or really styling, but that was still a pretty unknown career path at that time – for me at least), but i talked myself into doing graphic/web design because i figured i'd have a better time finding a job in that area, which wasn't the case after graduation. after i finished school, i unintentionally stumbled upon a career in visual merchandising and i really loved it. it's when i found my passion for interior design again (even though i was working in fashion, but it was all the same sort of ideas. basically, i like to make things look pretty). it was around the time that i left my job in merchandising that i started my etsy shop in hopes of creating something for myself that i could *hopefully* turn into a new career which involved all of my passions and some newly learned skill sets. it was definitely one of the best decisions i've made. i had only dreamed about having a line of home goods until one day i realized it didn't have to be a dream, i just had to do it.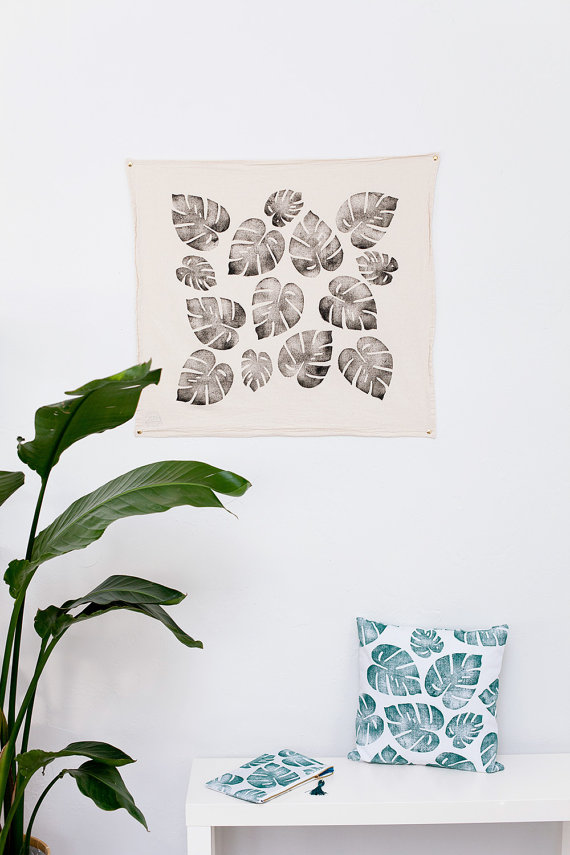 WHAT'S THE HARDEST PART ABOUT RUNNING YOUR OWN SHOP?
the business side of things is definitely the most difficult part of running a shop. that doesn't come very natural to me. i'm sure taking a business class in school would have helped, but luckily, with the internet, you can learn just about anything you want. there are plenty of resources online or blogs that teach you about pricing and taxes and all of that jazz. just pick your poison.
WHAT'S YOUR FAVORITE PODCAST OR TV SHOW TO WORK TO?
i was obsessively listening to "after the jump", which, if you don't already know, is grace bonney's (of design*sponge) podcast. i burned through that pretty fast so i'm looking for new recommendations. as for television, right now I'm trying to finish up "friends". however, i've been jumping back and forth between several shows while i get through that series. it's pretty embarrassing the amount of netflix i watch. i'm just fortunate that i can work and watch movies at the same time and still be productive.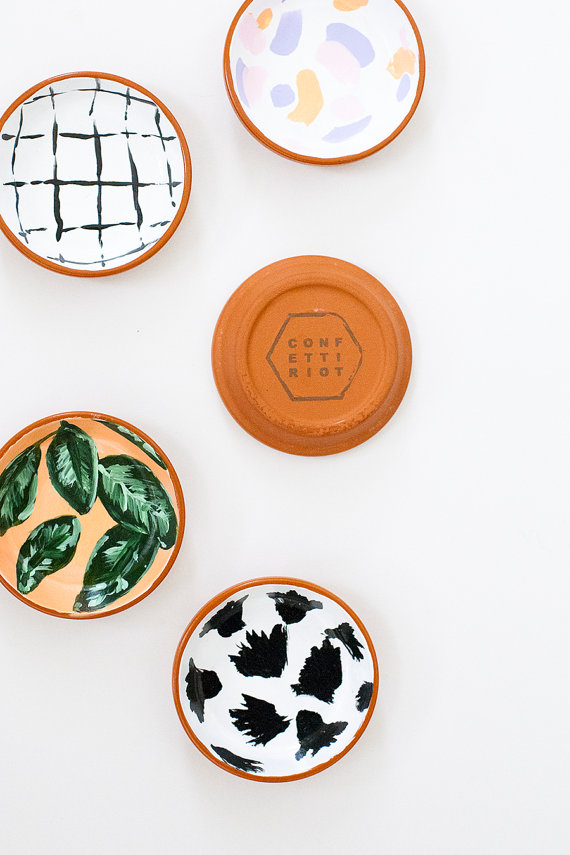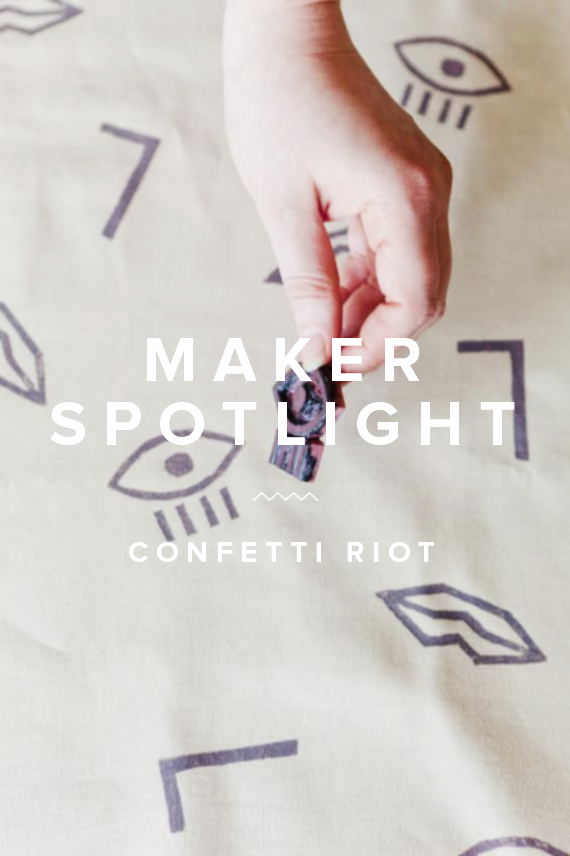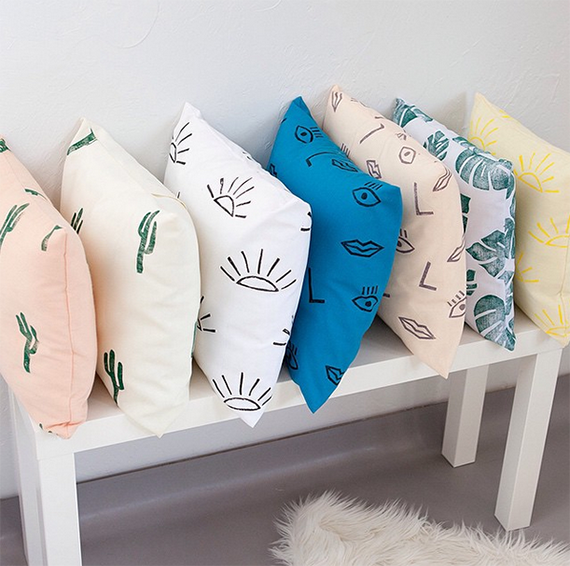 WHO IS YOUR CELEBRITY HUSBAND?
jimmy fallon. that man is so very, very talented.
HOW DO YOU GET INSPIRED WHEN YOU'RE IN A TOTAL RUT?
i feel like my ruts come when i'm over-inspired. that sounds totally nuts, but it's really hard when you have so many ideas or see so many possibilities and then try to sit down and get them on paper. i have pages and pages filled with product ideas because i get so excited about what all i could do and then i feel overwhelmed and discouraged realizing i'm being totally insane thinking i can do all of these things. the struggle comes when i have to narrow it down and simplify or combine ideas. this can take days, or weeks. just picking what colors I want to offer in a pattern can be difficult. do I offer a few options or should i pick what i think is best and only do one? i've learned that giving the customer less options is best, so making the decision for them is where i get stuck the most. if i can't decide i'll offer something in a few colors and then see what sells the best and eliminate the other choices.
WHAT'S ONE PIECE OF ADVICE YOU'D SHARE WITH OTHER ARTISTS TRYING TO GO PRO?
don't forget that you are running a business. you deserve to be compensated for your time and your skills so make sure your pricing reflects that. not only is this important if you wish to pursue things professionally, but it's important for the entire community of people trying to support themselves in a career that they also love. under-pricing hurts everyone, so please don't ruin that for them or yourself. be smart while being creative!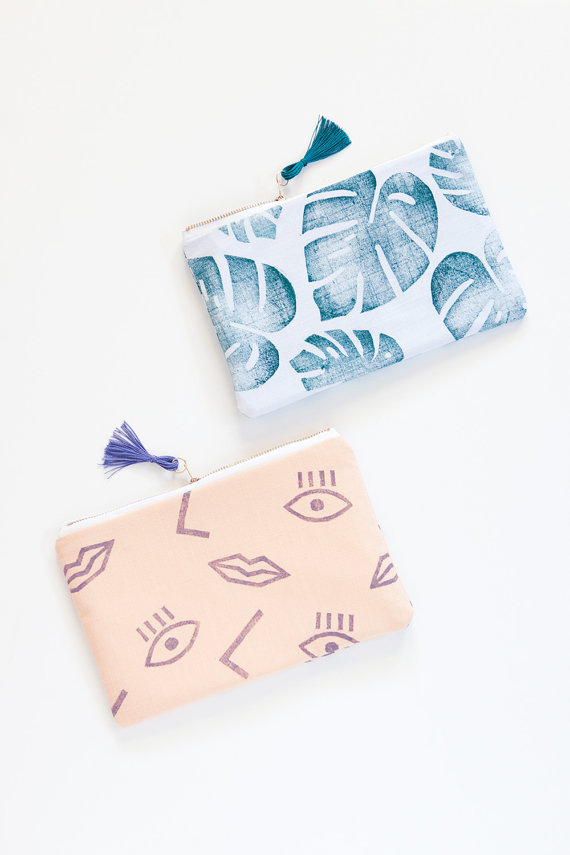 ---
aren't her products dope?! and lucky for you guys, she is giving you readers 20% OFF all items in the shop from now until april 1st!
USE CODE ALMOSTMAKESPERFECT AT CHECKOUT!