maker spotlight : susan connor new york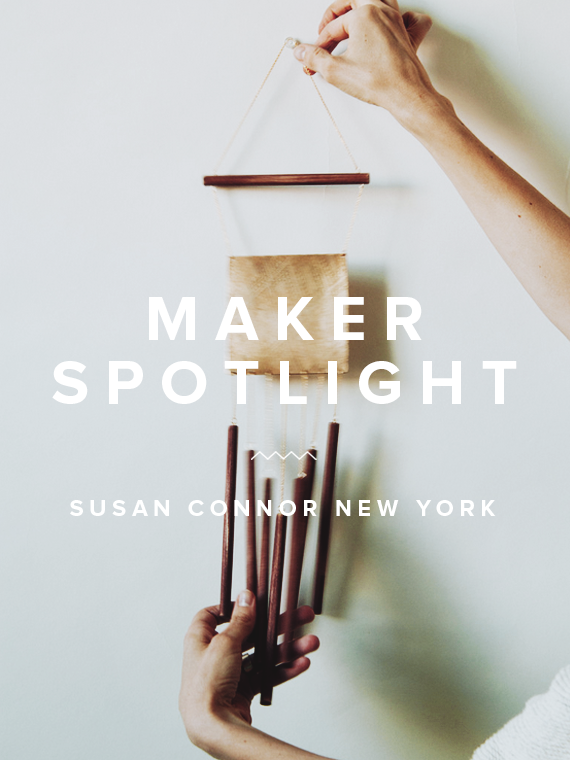 i have been a long time fan of susan connor new york, so i am so excited to share her story and her gorgeous shop with you guys today. you can see right away that susan has such a perfect shop, with a meticulous collection of pillows, throws, and brass wall hangings. take a look at her shop below and meet this girl!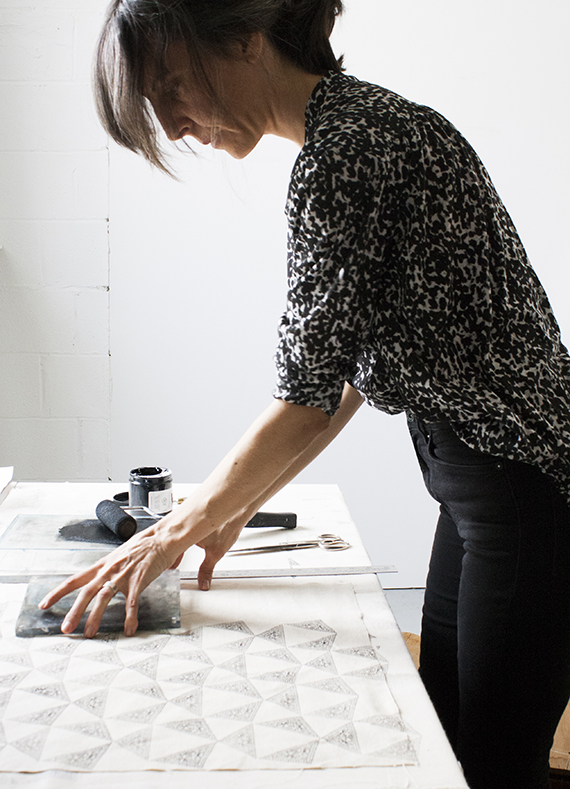 TELL US ABOUT YOU + YOUR SHOP!
i'm an artist and self-taught pattern designer, and i live in new york city. i design and sell artfully made homewares and accessories. my line launched just over 1 year ago. my vision for the shop was to create a space online that would share the care that goes into my work, so that people could see the quality and detail of the items, in a calm and creative studio-style setting.
WHEN DID YOU FIRST START CREATING?
i've been creating since i can remember. it's a key part of who i am, and i can't imagine life without making things, it's that vital, and that much of an impulse for me. i've always made being creative a priority in life. i've been blessed with really supportive family and friends who have encouraged and supported me along the way.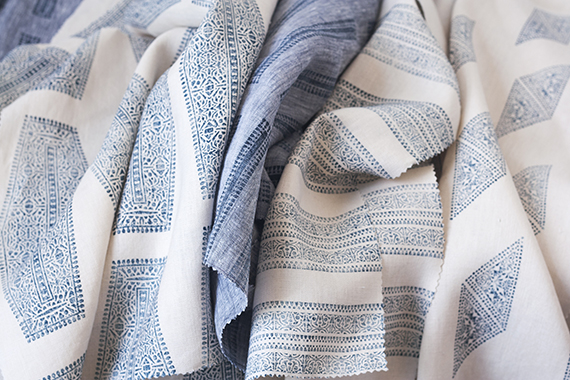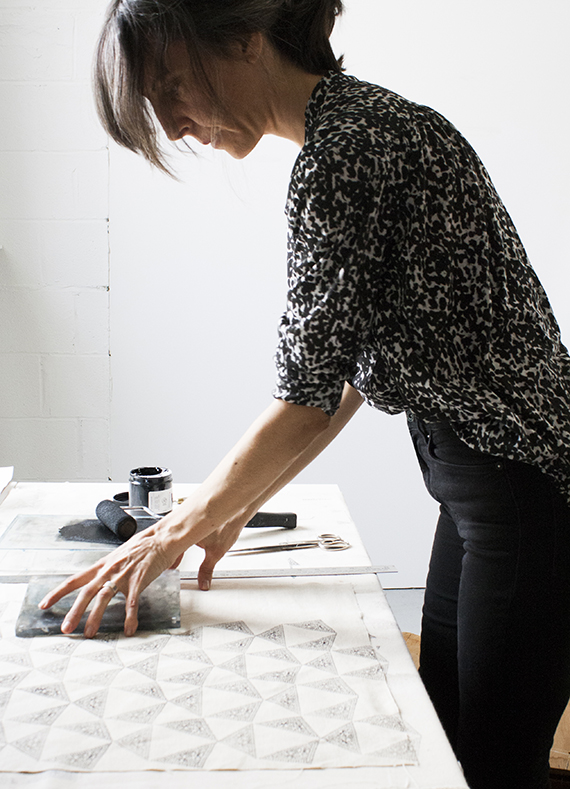 HOW DID YOU DECIDE TO START YOUR SHOP AND START SELLING YOUR GOODS?
i began working with the ideas for what would become my business a year before i launched; collecting images of inspirations, writing about my intentions, sourcing the right materials, researching the marketplace, slowly creating a set of first designs. i also developed the process by which the textiles are printed, which took a while to perfect. when the whole picture started coming together, it was something i hadn't seen before. i saw that my work was going to add to the conversation, and i knew it was time to share what i had been building.
WHAT'S THE HARDEST PART ABOUT RUNNING YOUR OWN SHOP?
the most challenging thing about running susan connor new york has been staying focused on where i want things to go. often, this means i'll have an idea, or something i really want to make – but it doesn't fit with my brand, or it won't work with some other aspect of the business. i have had to learn to be more selective and to say no and maybe later, more often.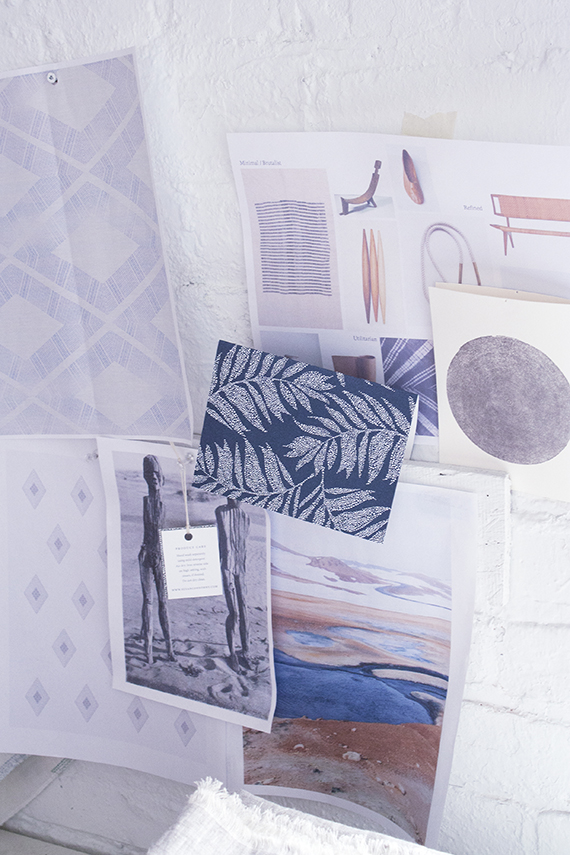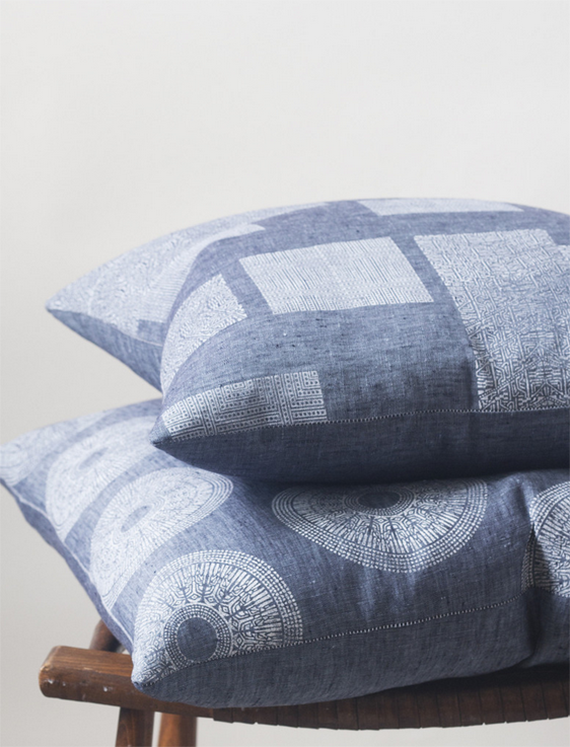 WHAT'S YOUR FAVORITE PODCAST OR TV SHOW TO WORK TO?
i love TCM, i love old movies, and they play so many good ones. after a long day of work, i love to grab popcorn and watch a movie from the days of the silver screen.
WHO IS YOUR CELEBRITY HUSBAND?
let me preface by saying i'm very happy with my current boyfriend of 8 plus years, kurt, i love you! but… i have a well-known weakness for viggo mortensen.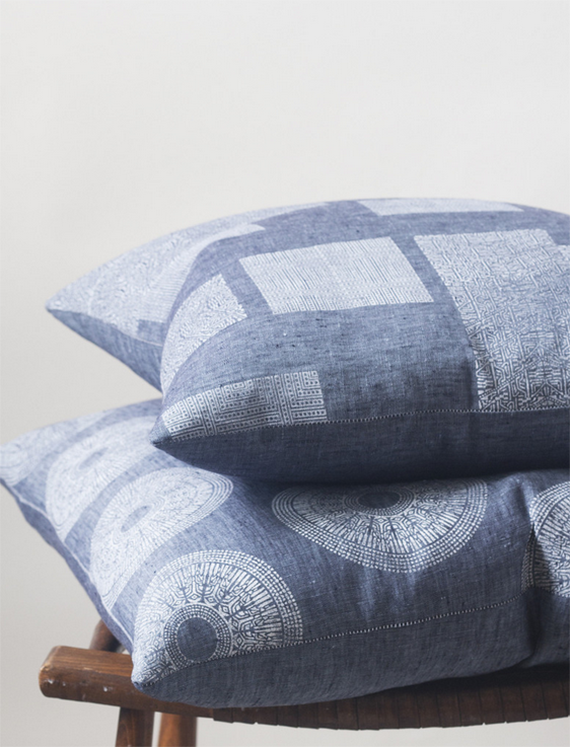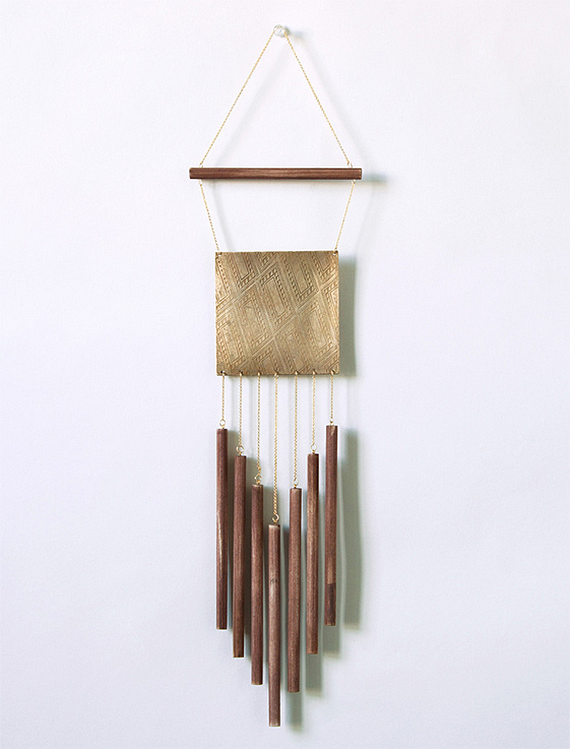 HOW DO YOU GET INSPIRED WHEN YOU'RE IN A TOTAL RUT?
i tune out, go and do something else for a couple of days. maybe run errands, go on a trip, go downtown, get pizza, see a bunch of friends, exercise, swim, you name it, *anything* but sit there staring at what i was trying to work on.
WHAT'S ONE PIECE OF ADVICE YOU'D SHARE WITH OTHER ARTISTS TRYING TO GO PRO?
be clear on who your audience is, make sure that you offer them a great experience, and top-notch customer service. think of how you would want to be treated, and do everything possible to create that experience for your customers.
and, as the bearer of good news, susan is offering 20% OFF all items in her shop until july 15th!
USE CODE PERFECT20