maker spotlight : loop design studio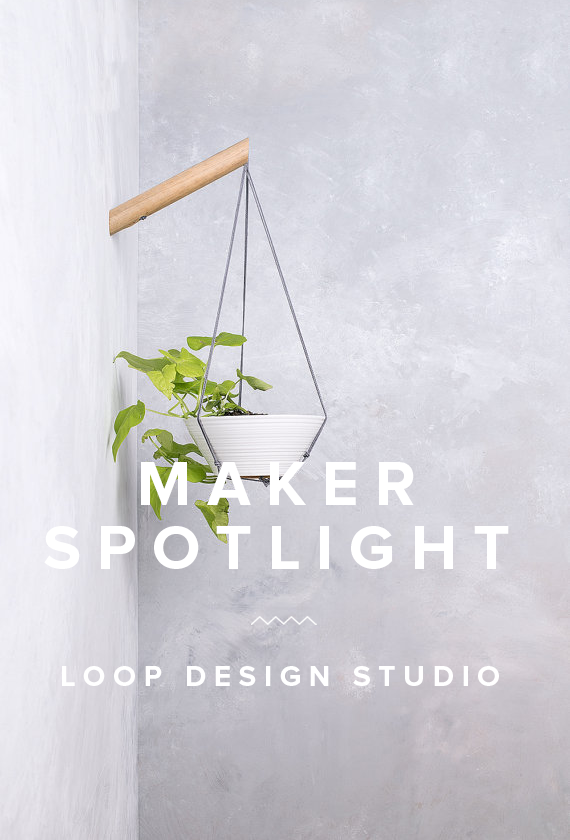 if you read this blog, you know that i'm mostly into making useful DIYs. i always tend to make things i need or want, rather than things i'll end up tossing because it's just junk (i do toss my share of junk DIYs though). that's why loop design studio's work really resinated with me. so i want to intro you to elisheva, who lives in israel and makes super useful and simple and beautiful homewares.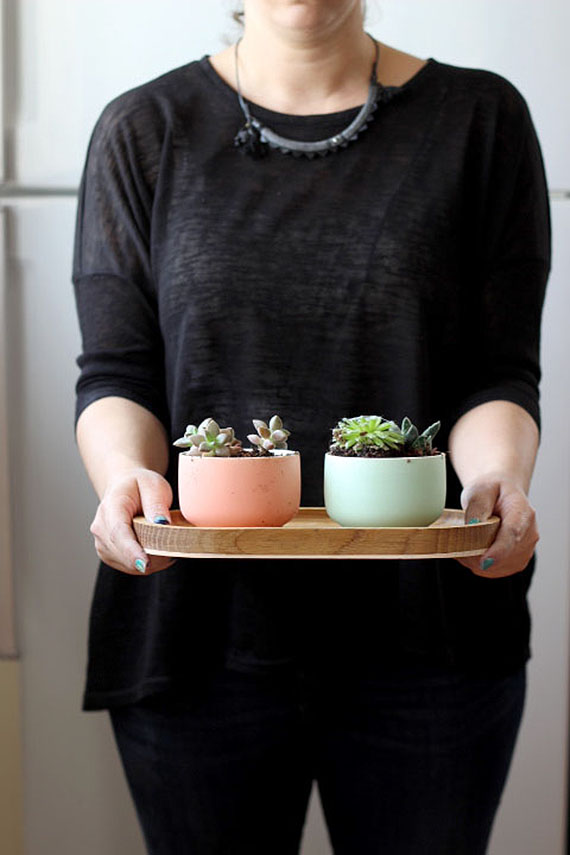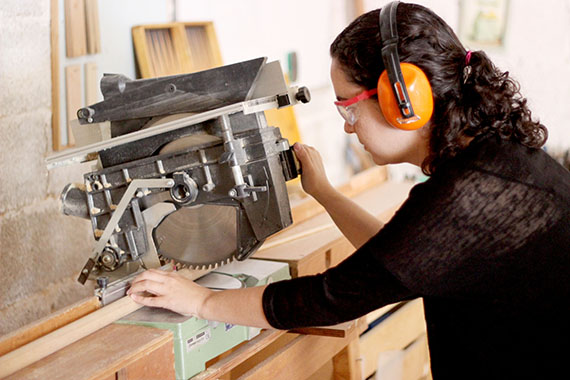 TELL US ABOUT YOU + YOUR SHOP!
im elisheva, an industrial designer and maker. i live in a small rural village in the south of israel with my husband and two kids. i design and make home accessories that are clean and minimal but still warm and inviting – i like to call my style naturally modern.
WHEN DID YOU FIRST START CREATING?
i was always into "useful" crafts like knitting and embroidery, and i got into art as a teenager. my family is very academically oriented and as the third of four children, i think it made me feel special to have something that was just mine.
HOW DID YOU DECIDE TO START YOUR SHOP AND START SELLING YOUR GOODS?
israel is a very small country, and we don't have large home decor chains like west elm or anthropologie, everything here is outsourced and not locally designed. i knew i wanted to work in home decor, so starting my own shop was really the only way. lucky for me i didn't know about all of the challenges i was yet to face as a one women show, b/c that would have probably scared me off. i don't know where i would be without the internet – it has made my business what it is, and allowed me to do what i love for a living. living where i live (endless vineyards and not much else) and seeing where my designs are going, it's surreal.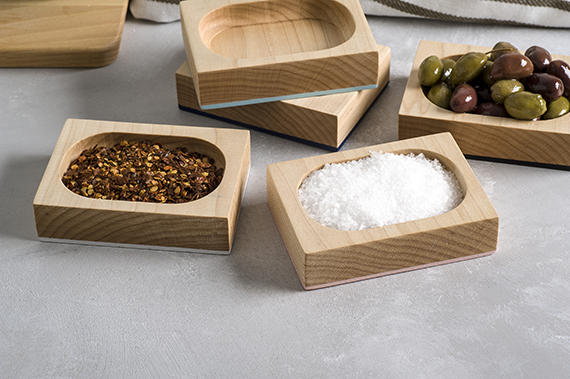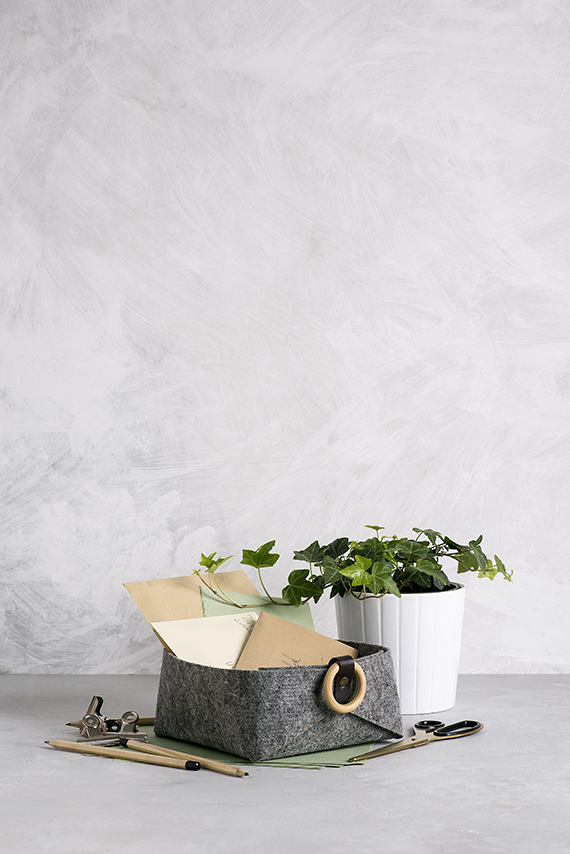 WHAT'S THE HARDEST PART ABOUT RUNNING YOUR OWN SHOP?
i think just having so much responsibility without being able to share it with anyone. when people buy something from me it is exciting but also kind of terrifying. i feel like they put their trust in me and i don't want to let them down – i've gotten better at dealing with the anxiety that comes with the responsibility of being a solo business owner. i often wonder if other business owners are like that or if it's just me.
WHAT'S YOUR FAVORITE PODCAST OR TV SHOW TO WORK TO?
i love tv that's probably aimed for much younger audiences. something about watching teen mom or anything abc family while i work is very calming. plus you can tune in and out and not really miss anything. i'll sometimes have a tab open with a horribly silly show and work on other tabs, so i guess my guilty pleasure tv shows are more like podcasts in a sense.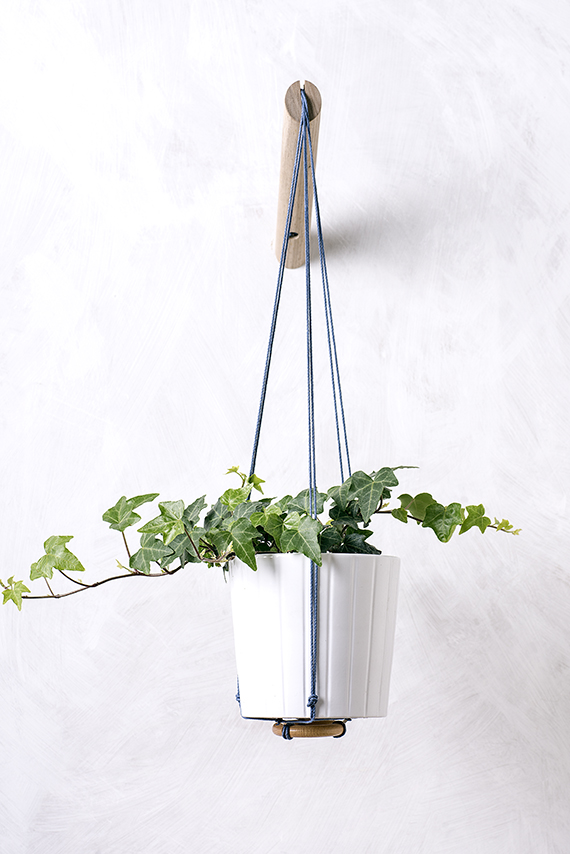 WHO IS YOUR CELEBRITY HUSBAND?
i've thought about this one long and hard. with the risk of sounding cheesy, i'm sticking to my husband of 10 years who never gets the proper credit – amitai hirshman you're the only one for me.
HOW DO YOU GET INSPIRED WHEN YOU'RE IN A TOTAL RUT?
doing some really mundane production work helps jolt my mind. i read somewhere that people aren't ever bored anymore since we're always on the phone. time we used to spend on busses or in line daydreaming is now spent on screens. for me that was an eye opener, since for me, being bored is a huge part of being creative. so once a week in the workshop i saw and drill and let my mind wander.
WHAT'S ONE PIECE OF ADVICE YOU'D SHARE WITH OTHER ARTISTS TRYING TO GO PRO?
just start even if you don't feel ready. a lot of artists are perfectionists, and it's really difficult to feel like it's time to publish your website or start selling your work – there is always another tweak to add. truth is you'll never feel ready, but the good news is neither does anyone else.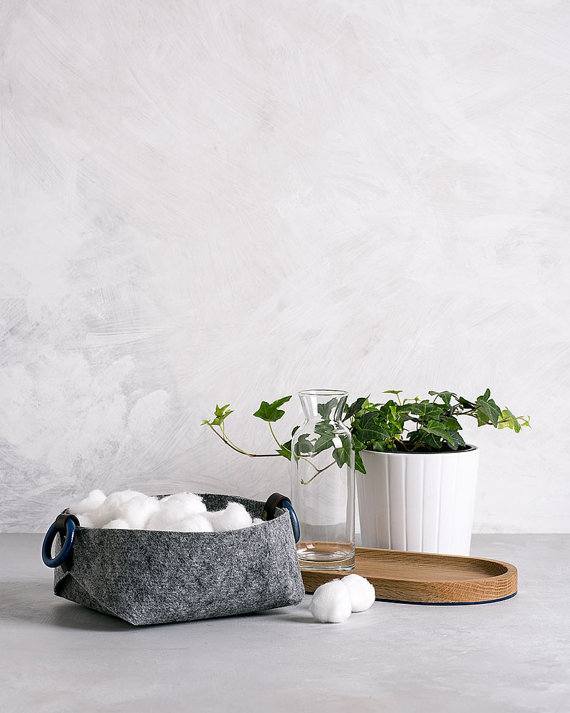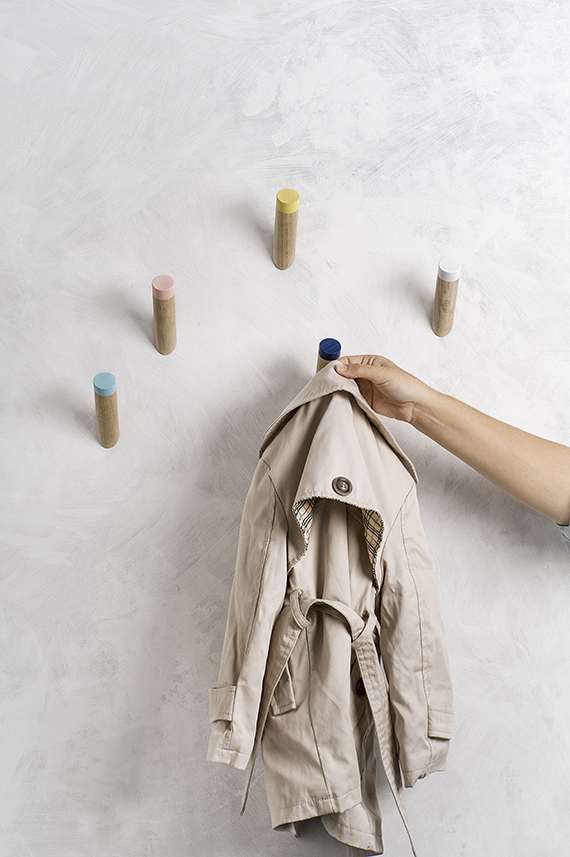 i for sure need one of those hanging planters. you probably do too.
luckily she's offering 15% OFF all items in her shop until june 2nd!
USE CODE ALMOSTMAKESPERFECT