maker spotlight : convivial production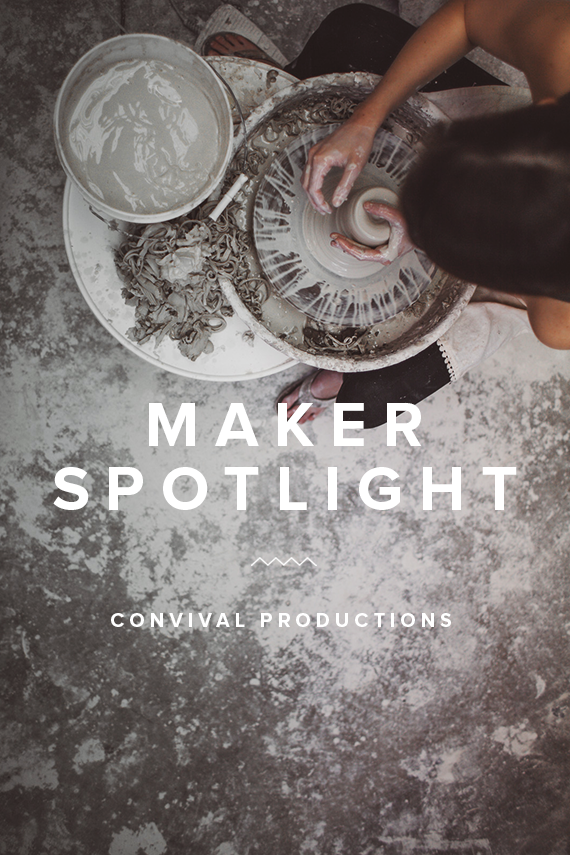 today i'm introducing you to chentell, the potter behind convival productions. read about her process and swoon over her gorgeous ceramics — guarantee you're gonna want one or five.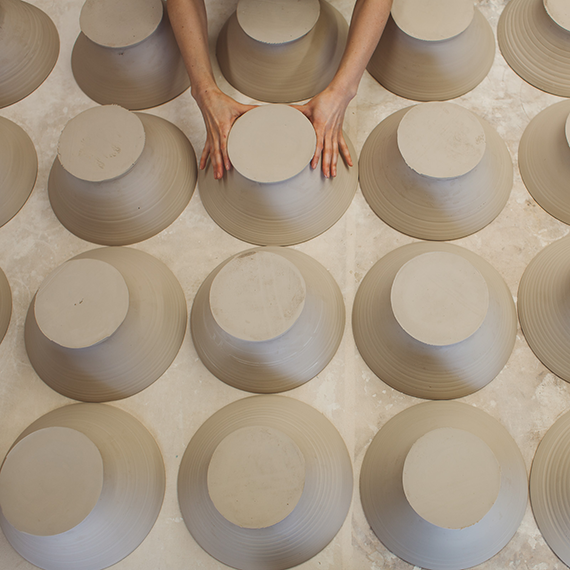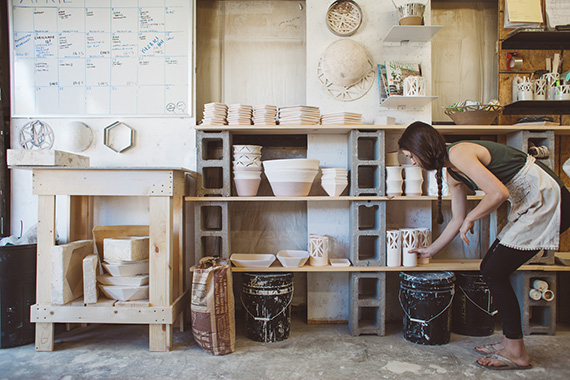 TELL US ABOUT YOU + YOUR SHOP!
so convivial production, inc was started just over a year ago. we are a production and design company that hand makes home decor and dinnerware products for various brick + mortar stores throughout the us. all of the work grew from my love for hospitality. service. dining. social vitality. the notion of conviviality coincided perfectly with functional ceramic wares – the joining of people to eat, to drink and to be well with one another. we make the dinnerware that allows for festivity as well as the decor that sets the scene for intimate gatherings. our goal is to encourage others to host well as they use the items they have collected.
WHEN DID YOU FIRST START CREATING?
i started creating ten years ago. this fact always baffles me – that at age 24 I have already been developing a skill for ten years now. but it's true! i took my first class in ceramics my freshman year of high school and have been committed ever since. it was therapeutic for me at the time, if i may speak bluntly. i was surrounded my instability and creating brought a sense of stillness and relief. i loved the process and have stuck with it through the years.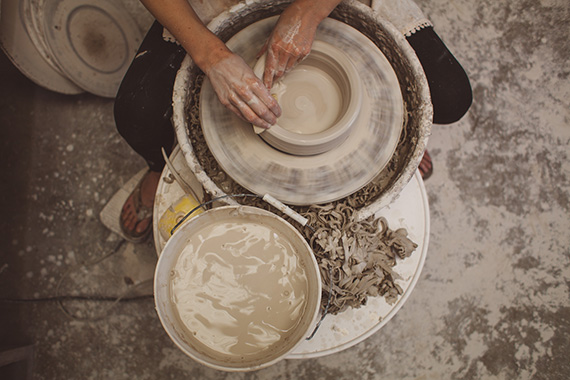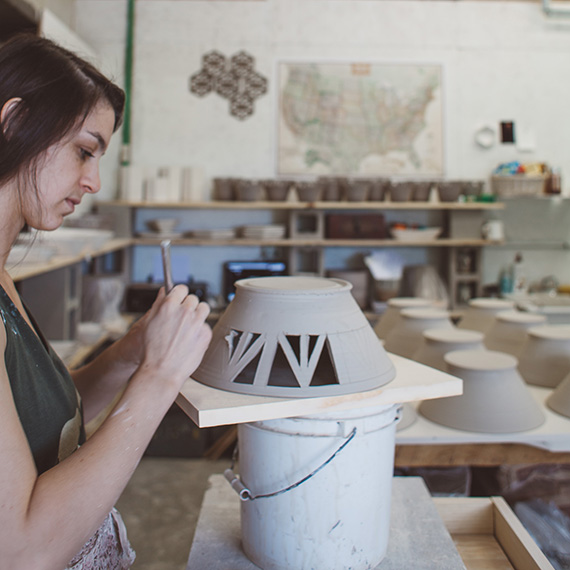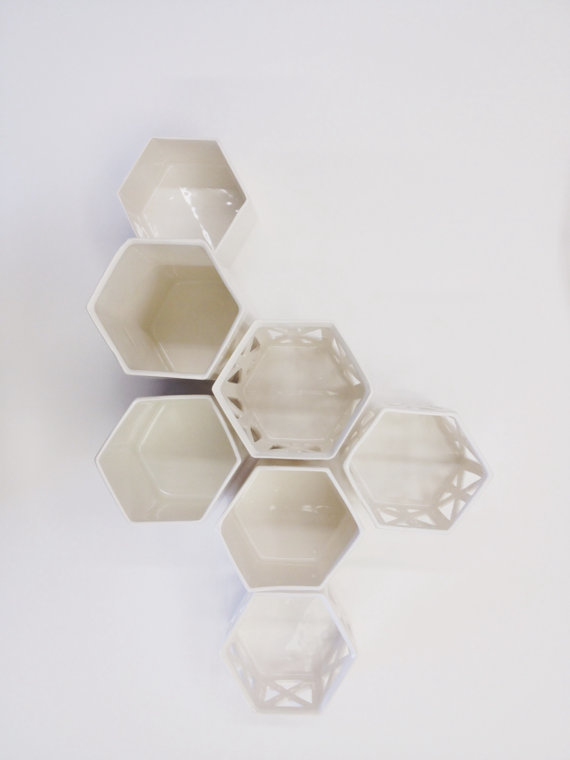 HOW DID YOU DECIDE TO START YOUR SHOP AND START SELLING YOUR GOODS?
i started selling items in college during the holidays. i'm honestly not sure how that all came about. seemed like a pretty natural progression of close friends taking interest in my work and in turn i began publishing that i had items available for sale. it all grew from there – family + friends first. i remember the first time someone i didn't know purchased my work – it was a true milestone to be celebrated. from there i simply built my process of production around demand. the more people wanted to buy, the more i would make. it's still this way today.
WHAT'S THE HARDEST PART ABOUT RUNNING YOUR OWN SHOP?
the hardest part of running my shop is to know how to grow ahead of the demand. its a rare occasion when i receive an order and actually have it in stock – meaning that i am constantly focused on what is in front of me. accommodating. fulfilling. i have a hesitation to build before it comes. building and getting ahead of the game is my goal this summer.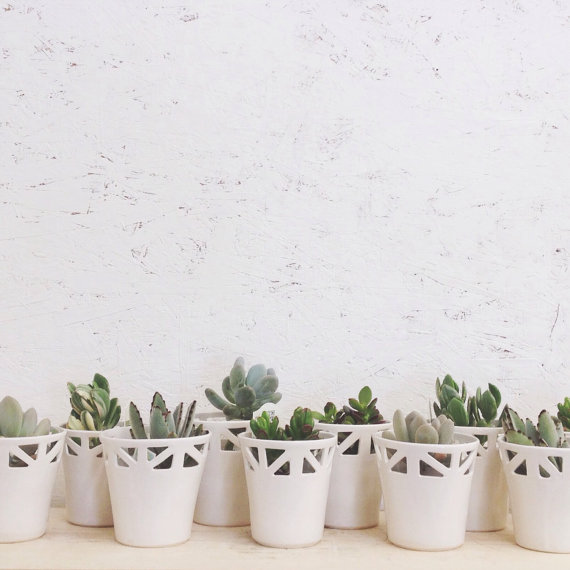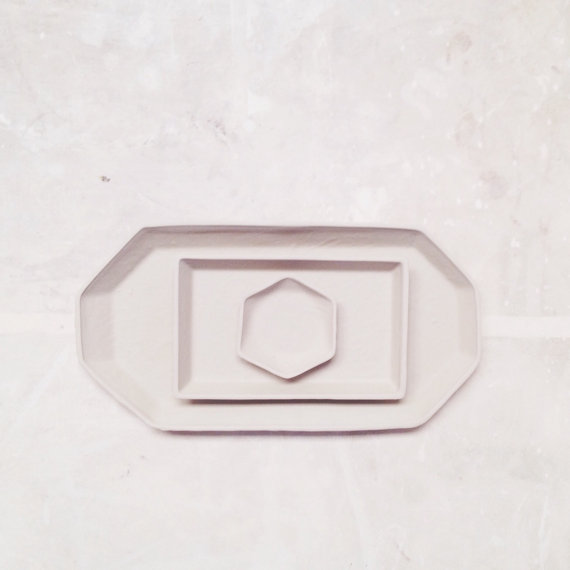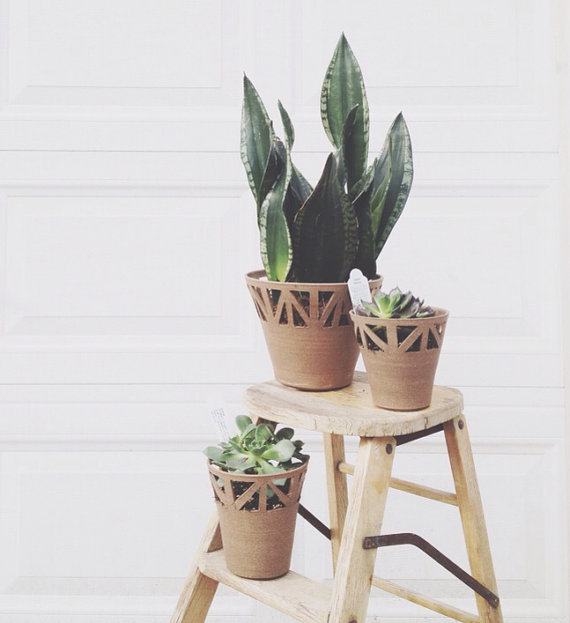 WHAT'S YOUR FAVORITE PODCAST OR TV SHOW TO WORK TO?
npr baby! i often listen to classical music as i begin the day. this naturally progresses to some sort of indie folk, and occasionally the blues radio. however, often i feel like i need to sharpen my mind while i work. i don't want to loose touch with whats going on in the world. npr has been my solution for this and i'm always filtering through ted talks for a good topic.
WHO IS YOUR CELEBRITY HUSBAND?
yikes! my fiance will laugh at me for this but i gotta say tim riggins. friday night lights anyone? i know he is a character – not actually a real celebrity but he is my answer. season one through five my eyes and heart were sealed to the screen, mostly for tim. now thats a bit extreme and if i thought about it more i'd probably end up switching my response to jonny depp or that gentleman from the notebook, but i'll land on riggins for now. it's the high school girl in me coming out.
HOW DO YOU GET INSPIRED WHEN YOU'RE IN A TOTAL RUT?
its not often i find myself in an inspirational rut and i think there is a lesson to be learned here. i make it a priority to work hard and to do so continuously. in doing so i find that i am naturally inspired. when i see one idea come to life it often sparks a handful of variations. always stay working. always stay sharp. read. again I say, read! connect the dots. find the meaning. think. process. create!
WHAT'S ONE PIECE OF ADVICE YOU'D SHARE WITH OTHER ARTISTS TRYING TO GO PRO?
i have two pieces of advice up my sleeve. one. create and publish your work with a heightened attention to detail. two. don't look at other designers work within your specific medium. pull inspiration from other sources. pursue your own ideas and don't chase trends.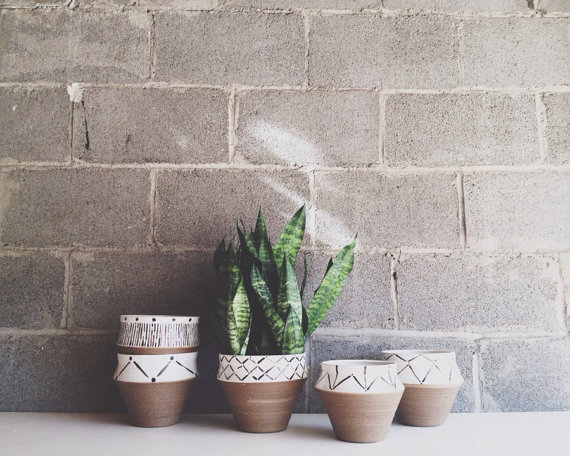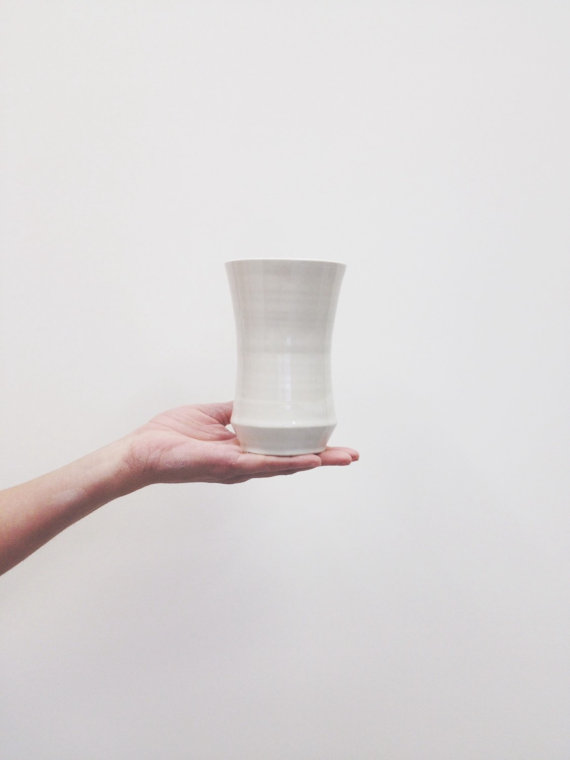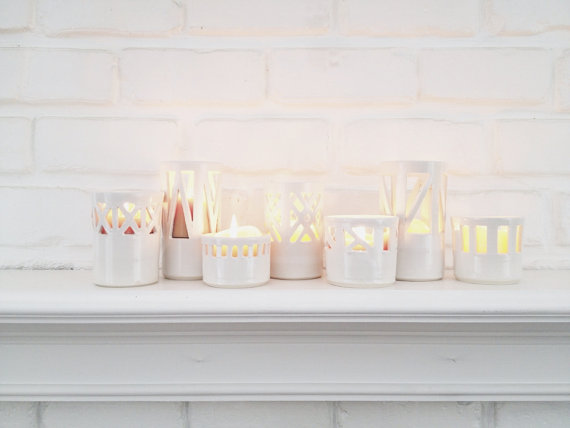 STUDIO PHOTOS BY RYAN JAMES CARR
sooo pretty right?! and she's offering 20% OFF all items in her shop for the week!
USE CODE AMPLOVE AT CHECKOUT!