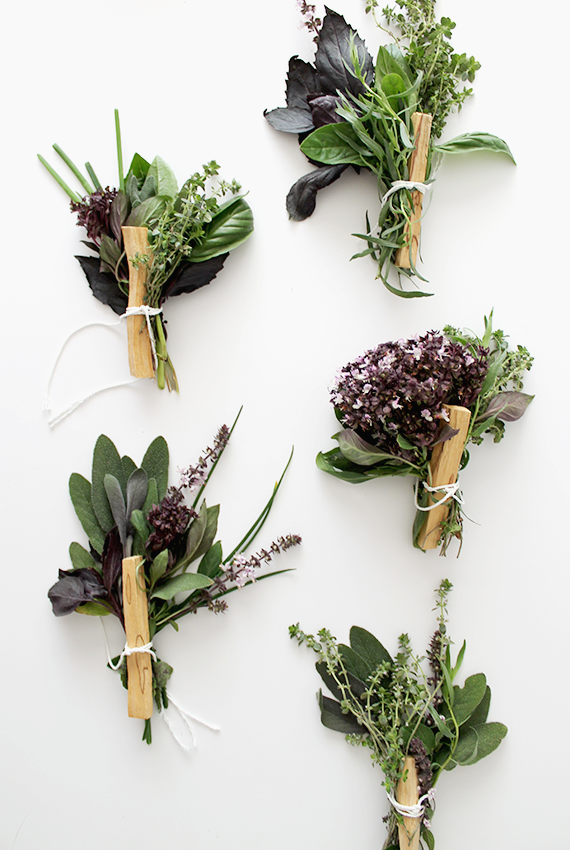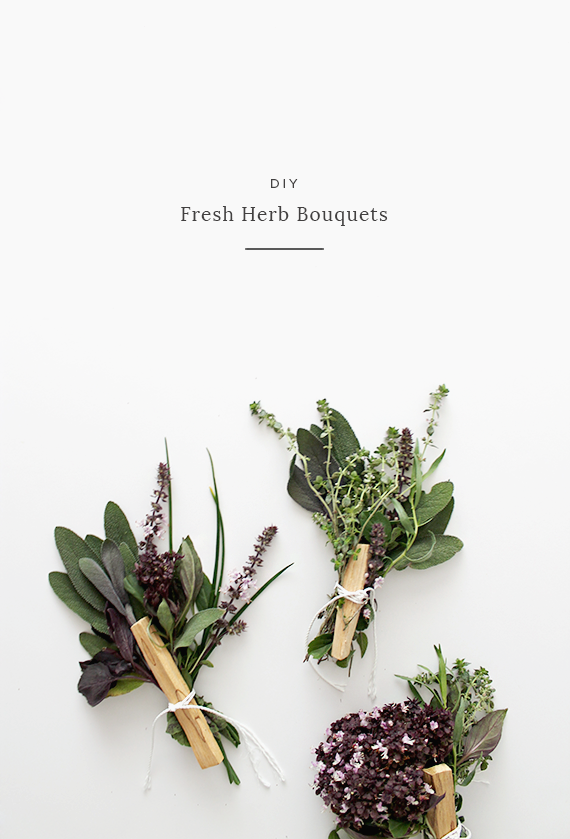 if you're growing a big crop of fresh herbs this year, chances are you won't end up finishing them before they're gone. so i came up with a way to use them up that also makes you look like a real sweetie.
my stepdad grows a huge assortment of herbs every year, so we foraged them to make cute little DIY fresh herb bouquets! these are the perfect free hostess gifts (because she'll actually use them) or a perfect free favor for your dinner guests. free!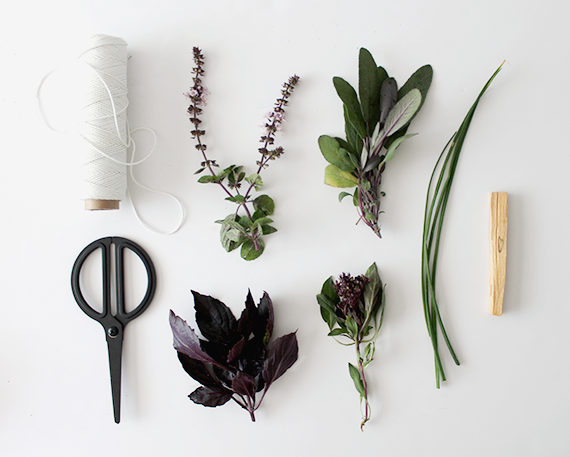 materials
fresh herbs
(i used purple sage, purple and green basil,
thai basil, chives, thyme, orange thyme,
african blue basil and french tarragon)
(you could also use jute twine
for a more natural look)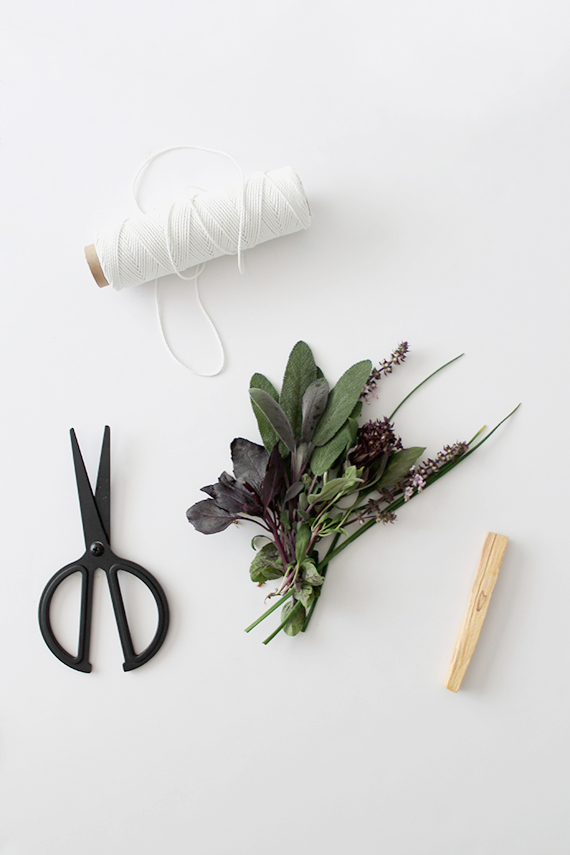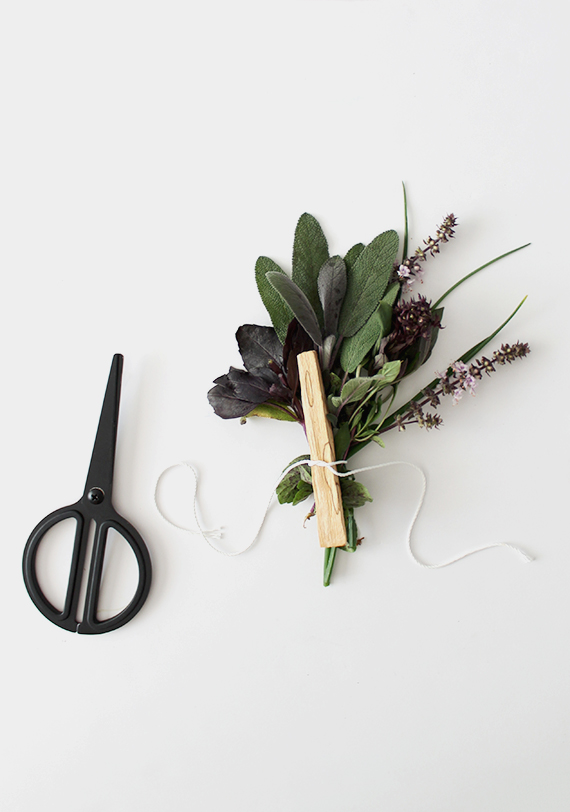 we love gifting palo santo sticks, because you can buy them in pretty huge batches (don't be fooled into buying them per stick), so i thought they'd make the perfect little addition to the bouquet.
SO, cut your herbs to around the same lengths, and bunch them together. place the palo santo stick in front, and tie a string around the whole thing. that's it!