dream house : the breakfast nook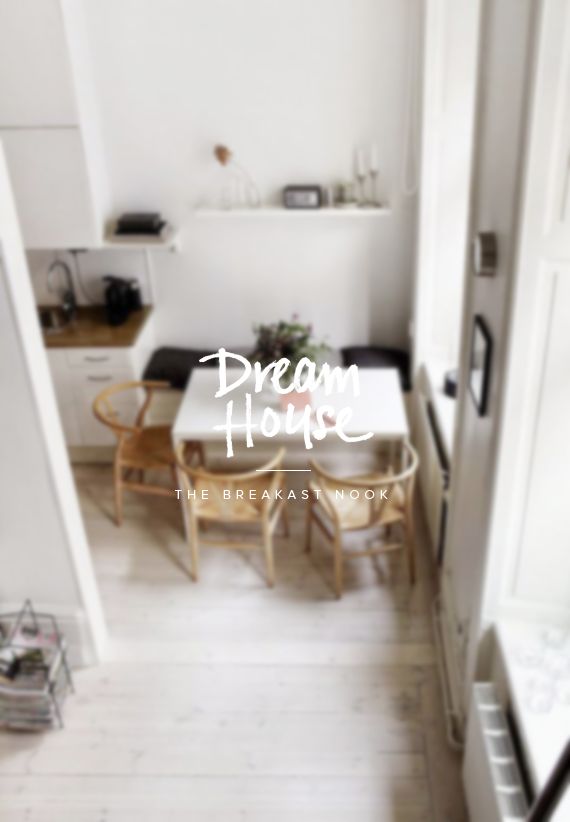 ok, so for this weeks dream house — i'm daydreaming about breakfast nooks. there's something so cozy and casual about sitting around at a banquet to me, that makes a house feel extra lived in and family-y. we probably won't have room for a dining nook in our house if it's similar in size to what we've been looking at (a whopping 1000 square feet), unless we move to like… the valley. but we'll seeee!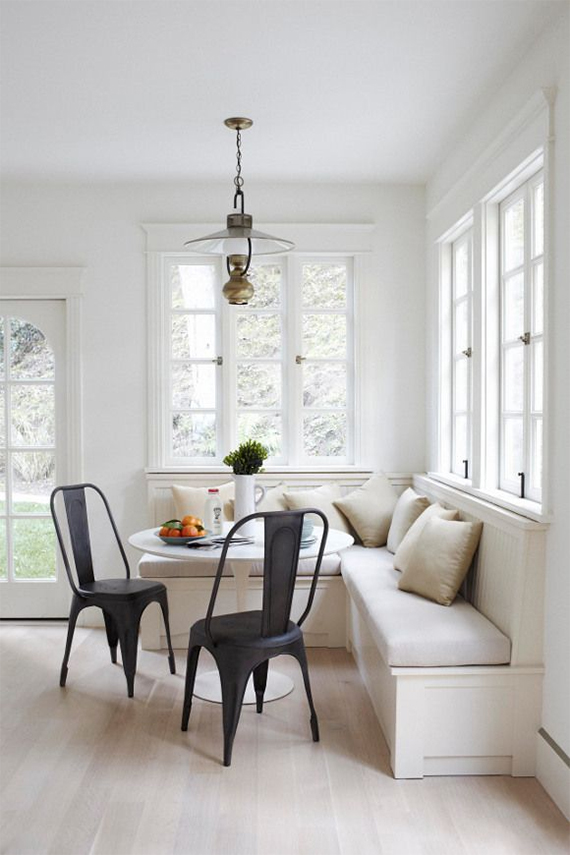 neutral and perfect. [image]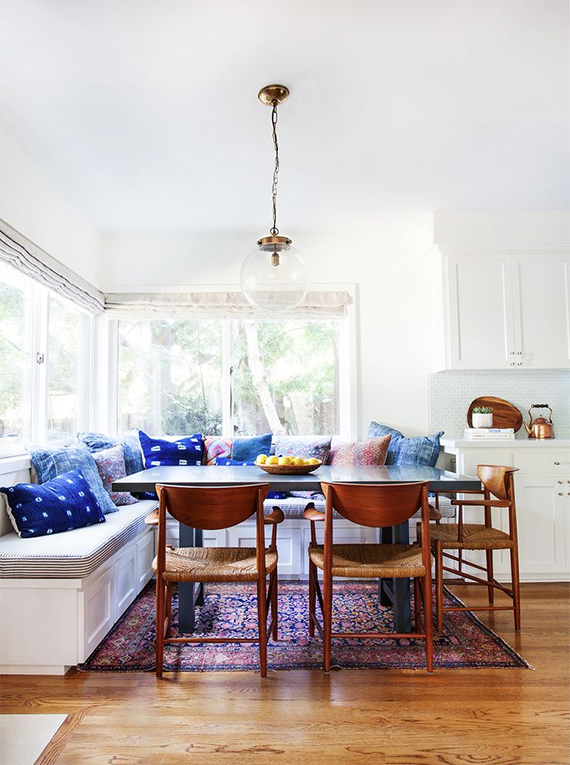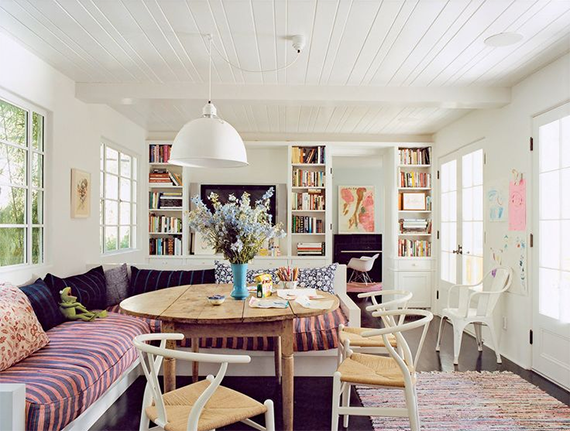 these two are way more colorful than i'm used to, but i love the relaxed vibe of both [top image, bottom image]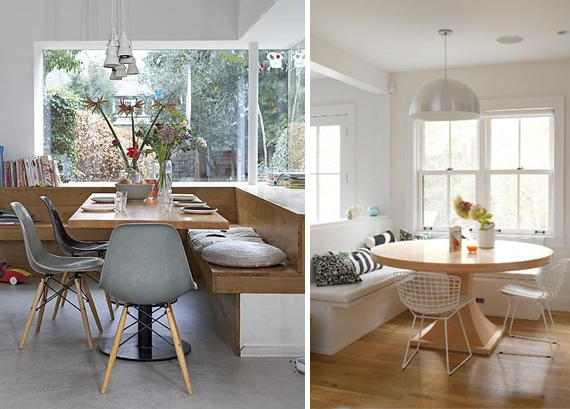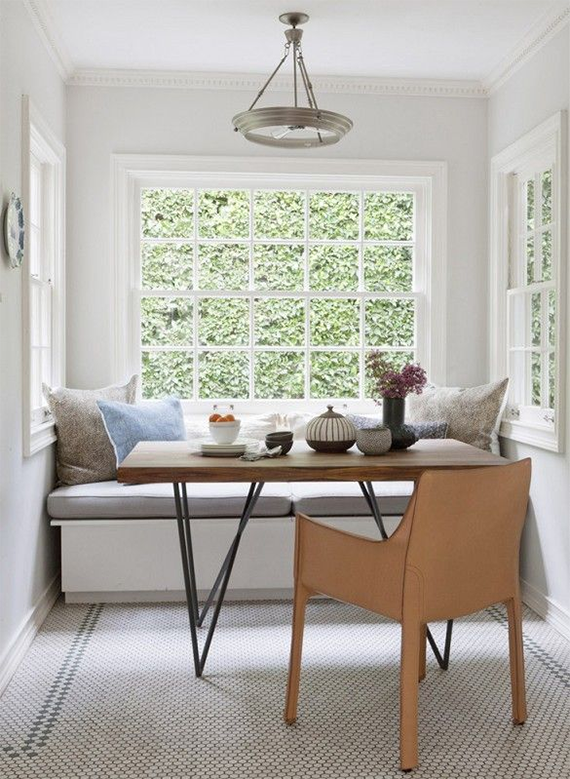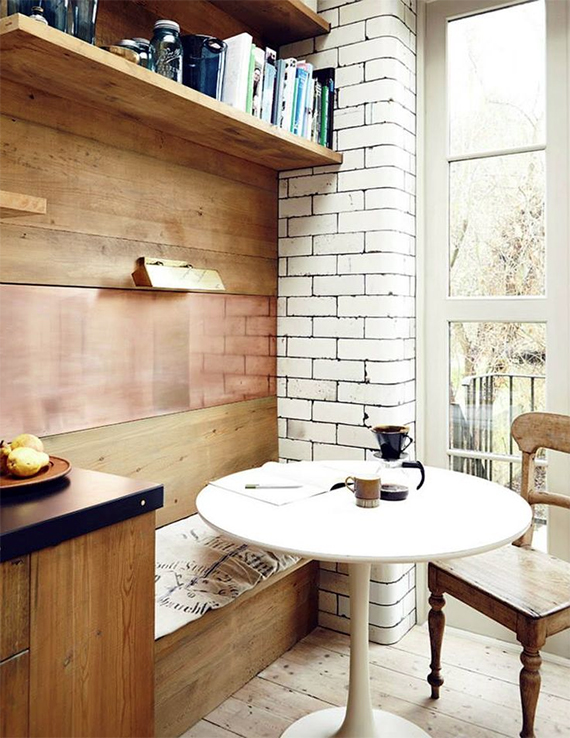 these ones prove you just use the space you've got and it works. [top image / bottom image]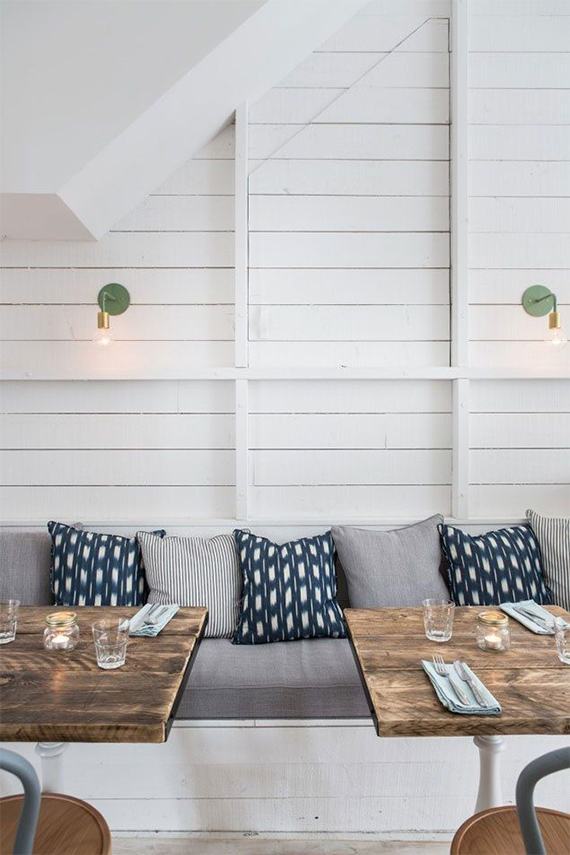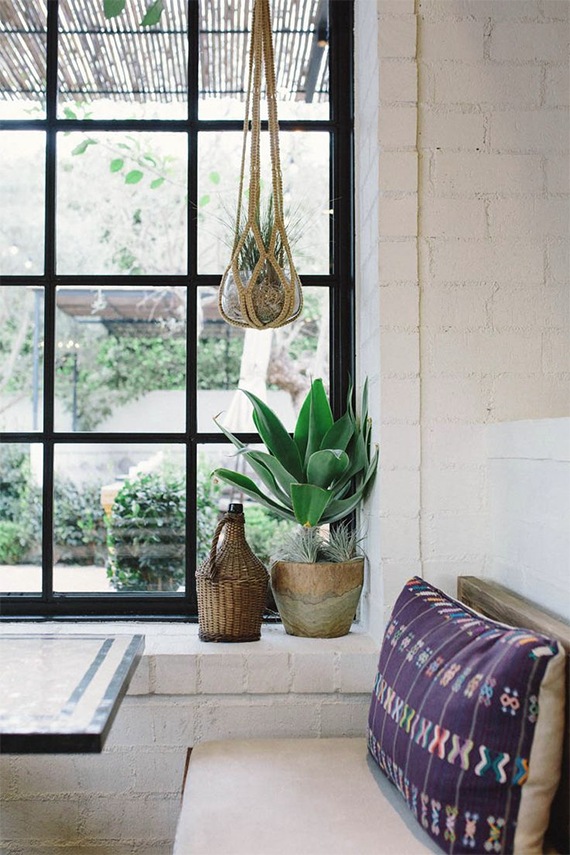 ok so these two are restaurants, but obviously you can see how they can be inspiration. [top image / bottom image]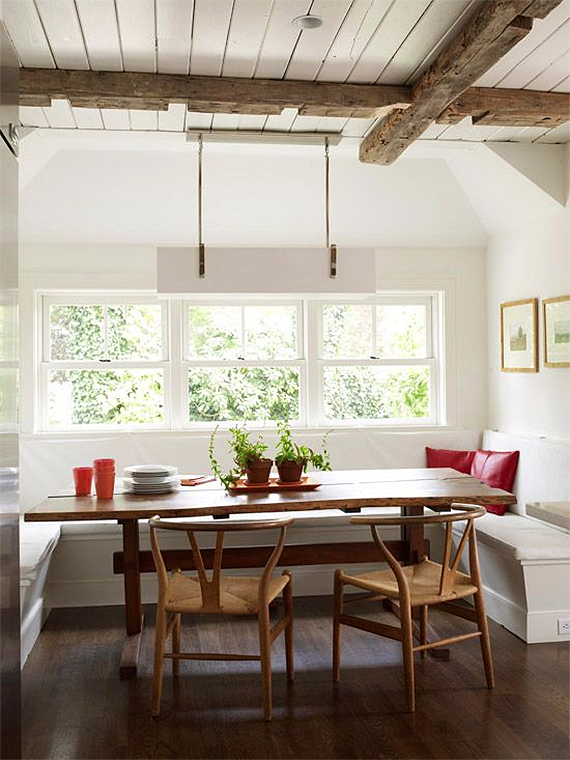 white + wood. [image]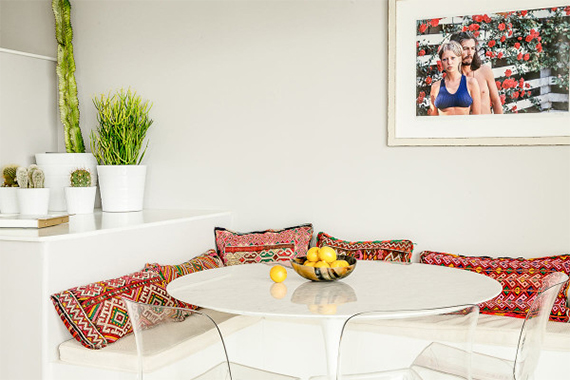 [image]
got a breakfast nook? if not, want one now? me too. me tooooo.