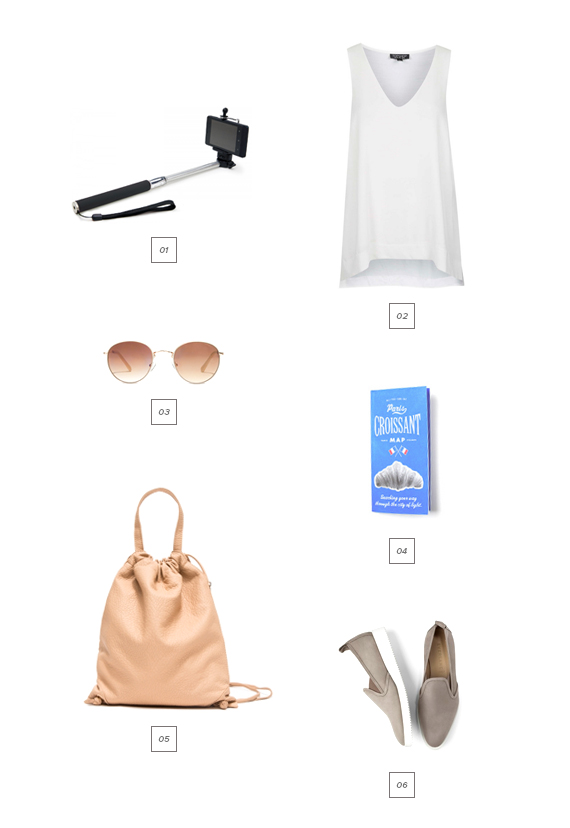 eeee. i am so excited to be leaving for paris today! i'm getting ready to eat as much unpasterized butter as i can hold in my stomach and walk and drink and take lots of photos and clearly i'm thrilled. if you guys have any can't miss spots in paris, let me know!
…here's what i'm [fantasy] packing.
01. hell yeah a selfie stick. no shame. ok probably a lot of shame, but it was super hard to get a good eiffel tower shot last time i was in paris (we were literally trying for an hour) so this time i'm coming prepared.
02. i always end up throwing on the same things on vacations, this simple blousey white tank is a perfect easy staple.
03. i don't know… to me, these sunglasses look hot french girl. am i totally wrong on this?
04. because when in paris, eat lots and lots of croissants.
05. i always prefer a backpack when i'm walking around on trips, love how this doubles as a purse.
06. and when you're walking, you need some walking shoes.