green donuts for st. patricks day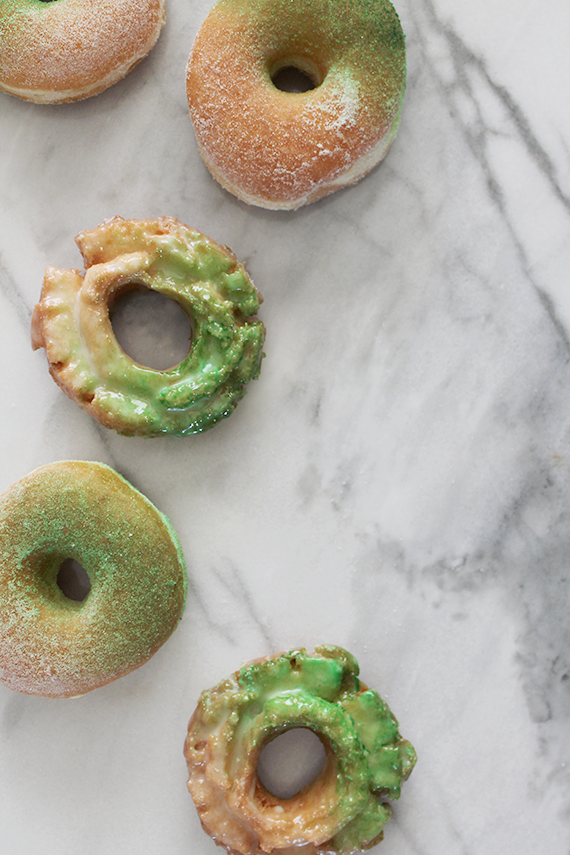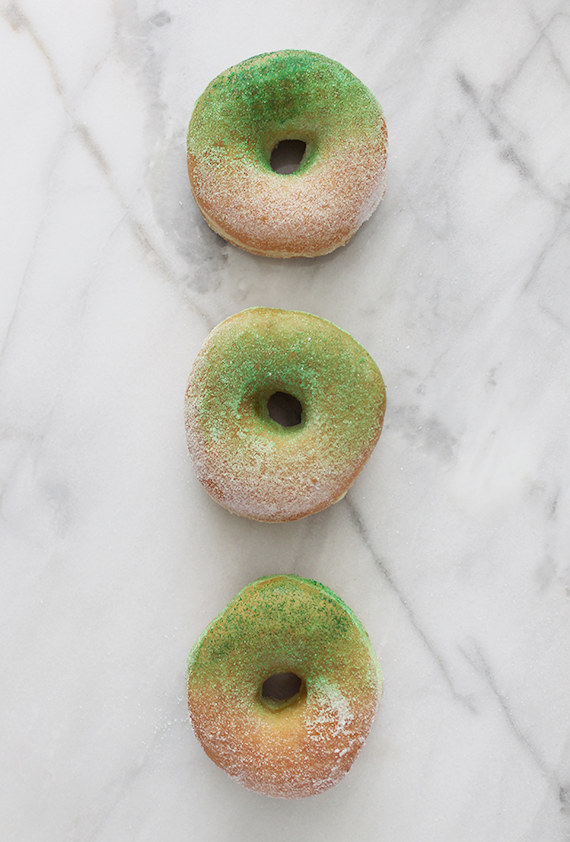 when i used to live in boston, st patricks day was a thing. as a kid, we were supposed to be home before it got dark, because that's when the drunk people would get CRAY. living in la, st patricks day is way less of a thing. (fyi if you live in LA and you want to celebrate hard, go to sonny mclean's in santa monica)
but for those of you that do want to get a little festive, i came up with an easy way to decorate donuts for you to bring into work.
this might constitute as a FAIL of a post. because green donuts aren't exactly the most appetizing thing in the world, but i thought i'd post them anyway. because you win some / you lose some.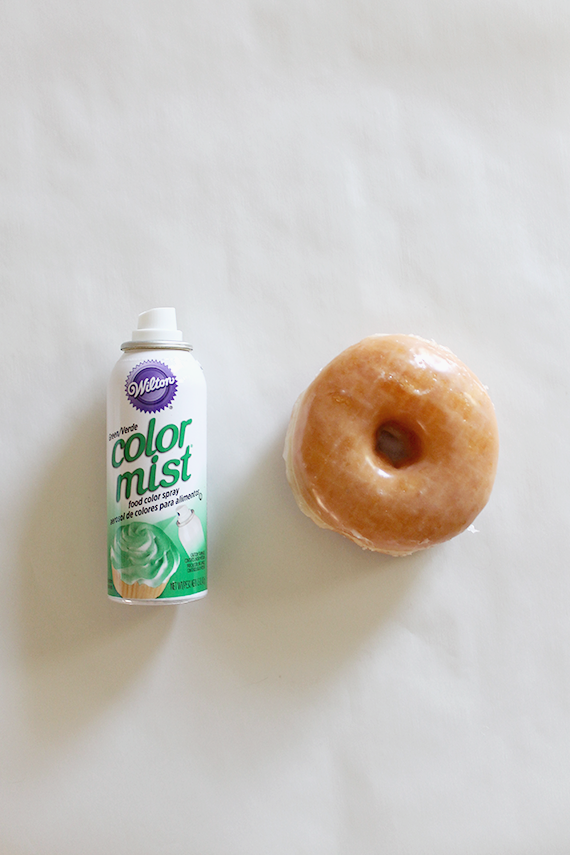 all you have to do is buy some edible spray paint which is now my favorite thing, and paint your donuts! my biggest tip for this is to not spray the entire donut. because i did that and it was the grossest looking donut of all time. a little ombre seemed to look the best and least offensive to the stomach.
if you walk into work on st pattys day with a box full of donuts, everyone will love you. but when they open said box and see green festive donuts, they will love you even more.
well let's hope so.