how we traveled safely during quarantine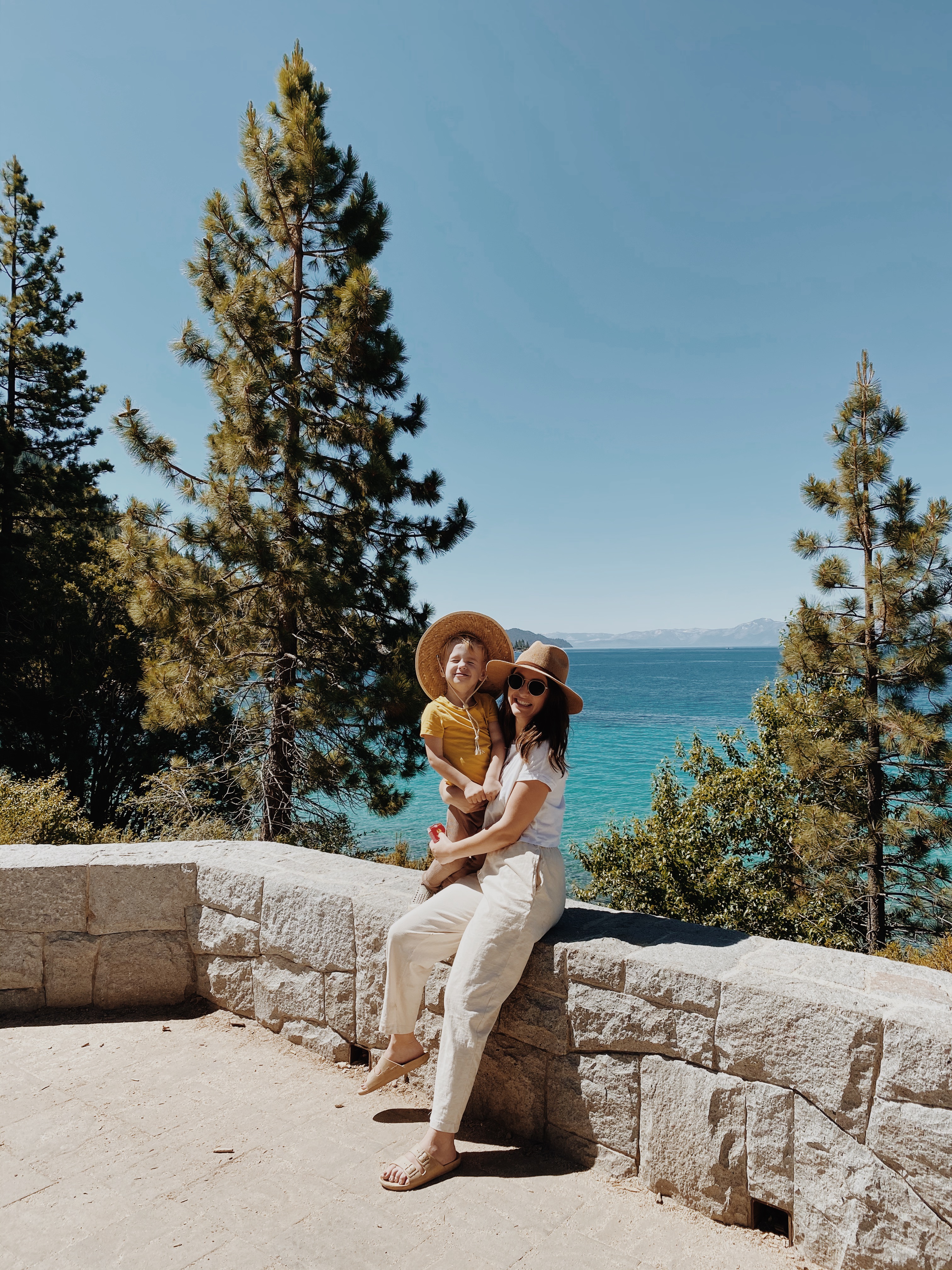 hi! this post is not meant to encourage anyone to start traveling like the old days, but because i got a lot of questions about it, i thought i'd share my tips for how we took precautions during our trip to tahoe. it might all be common sense, but hopefully it helps you if you need it.
since even before stay at home was official, we've been at home– i haven't actually really gone anywhere in months. i know i'm more on the extremist side, but its pretty crazy how quickly the agoraphobia kicks in! i also was really hesitant about going in the first place, i was honestly sort of dreading it because i'm so used to being at home that the idea felt really daunting. but in retrospect, it was such a nice change that we all needed. even just for the change of scenery and the smell of the air there. and my brother and sister-in-law have also been really good about staying at home so we all stayed together, and it was soooo nice to be around other people for the first time in so long.
tahoe is actually doing really badly right now, so i'm also not advising you specifically to go there (with a tahoe guide), we just happened to go to tahoe because our in-laws have a house there and this was finally the first chance we got to go. we saw A LOT of people not wearing masks and acting super casually, so it was a little nerve wracking. 
car versus plane
i know some people are flying, but i really don't think i could handle that at the moment — driving feels muuuuch safer. since i haven't been anywhere public, the idea of using public bathrooms was really daunting. i was trying to hold it in as long as possible but a 7 hour drive wasn't possible sadly haha. so i did use a public bathroom at a gas station — we kept our masks, gloves and sanitizer in the center console for easy access. i packed all meals and snacks and when we went to gas stations we parked far from other cars.
house versus hotel
i've seen people look pretty isolated at hotels, but a rental house definitely feels more secluded! staying in a hotel just seems stressful unless it was for a short stay, but having to order room service and avoid common areas like elevators seems challenging.
make food at home
we did one big grocery shop at the beginning of the week and planned most of our meals then. (we've almost exclusively only ordered groceries but apparently thats not really an option everywhere lol) we did do take out a few times where only one person would go pickup (never me i'm way too scared hhaha)
socially distant activities
obviously on a normal vacation you'd get to do all the fun activities and sightseeing you'd want, but we prioritized activities where we'd be as isolated as possible. when we went to the beach, my SIL went early to stake out an area far away from others and we left around 1130 when it started getting more crowded. we also went to outdoor areas like trails and hikes– where if there were other people nearby– we could at least step far away to avoid them. i always packed a mask for me and for arlo, drinks, snacks, etc so we never would have to stop anywhere and everything we did felt pretty safe.
---
these are weird days, and i wish everyone would take it way more seriously. but the change of scenery was honestly more needed than i even knew. if you have a relative or a friend with a house within driving distance, a week away to isolate somewhere different is shockingly pleasurable.