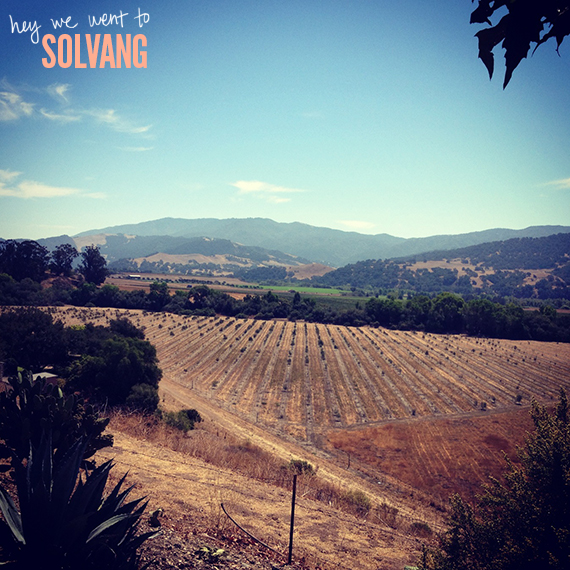 We spent the weekend in Solvang for our friends wedding. Oh man – it's pretty there! RIGHT?!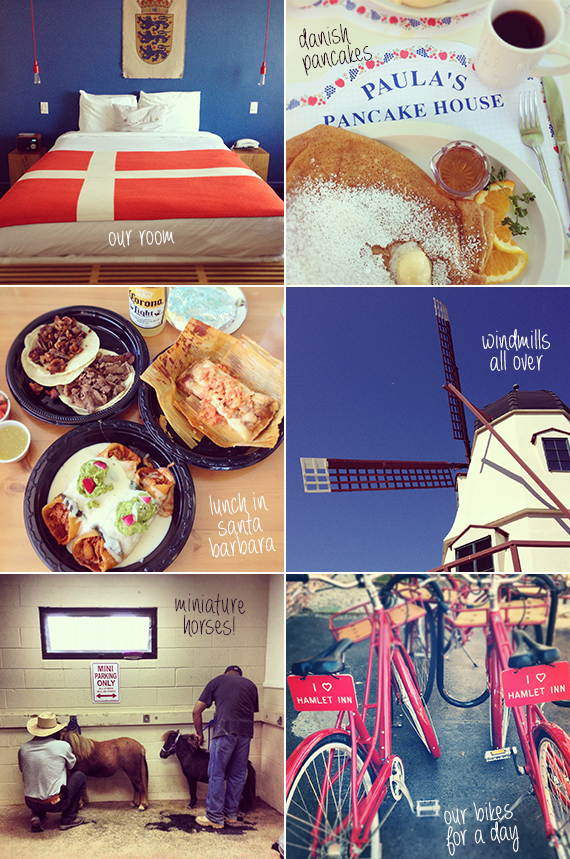 We stayed in a motel that had a modern facelift and I was all for it. That's a cute room. We also ate lunch at Julia Child's favorite mexican spot in Santa Barbara, La Super-Rica Taqueria. Really really good. But don't get the gordita. That wasn't that good.
We rode our motels bicycles up to see the mini horses but bailed midway through the ride. Then we drove there the next day.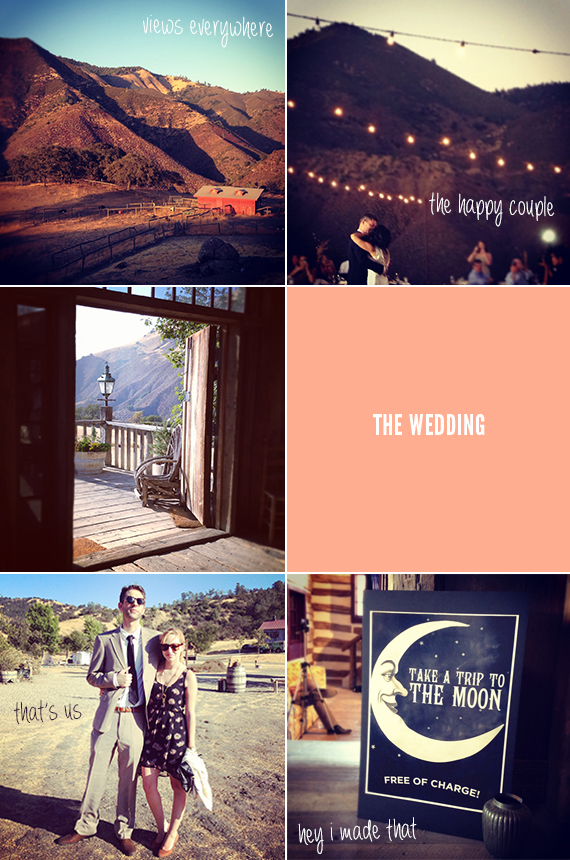 Oh and we went to that wedding I spoke of. It was beautiful and rustic (if you didn't guess) and did I mention beautiful? Oh look – I made that sign! Congrats to my friends Linda + Patrick.
We aren't traveling again anytime soon so I can finally watch way too much hbo go.