how we setup our bedroom
for our newborn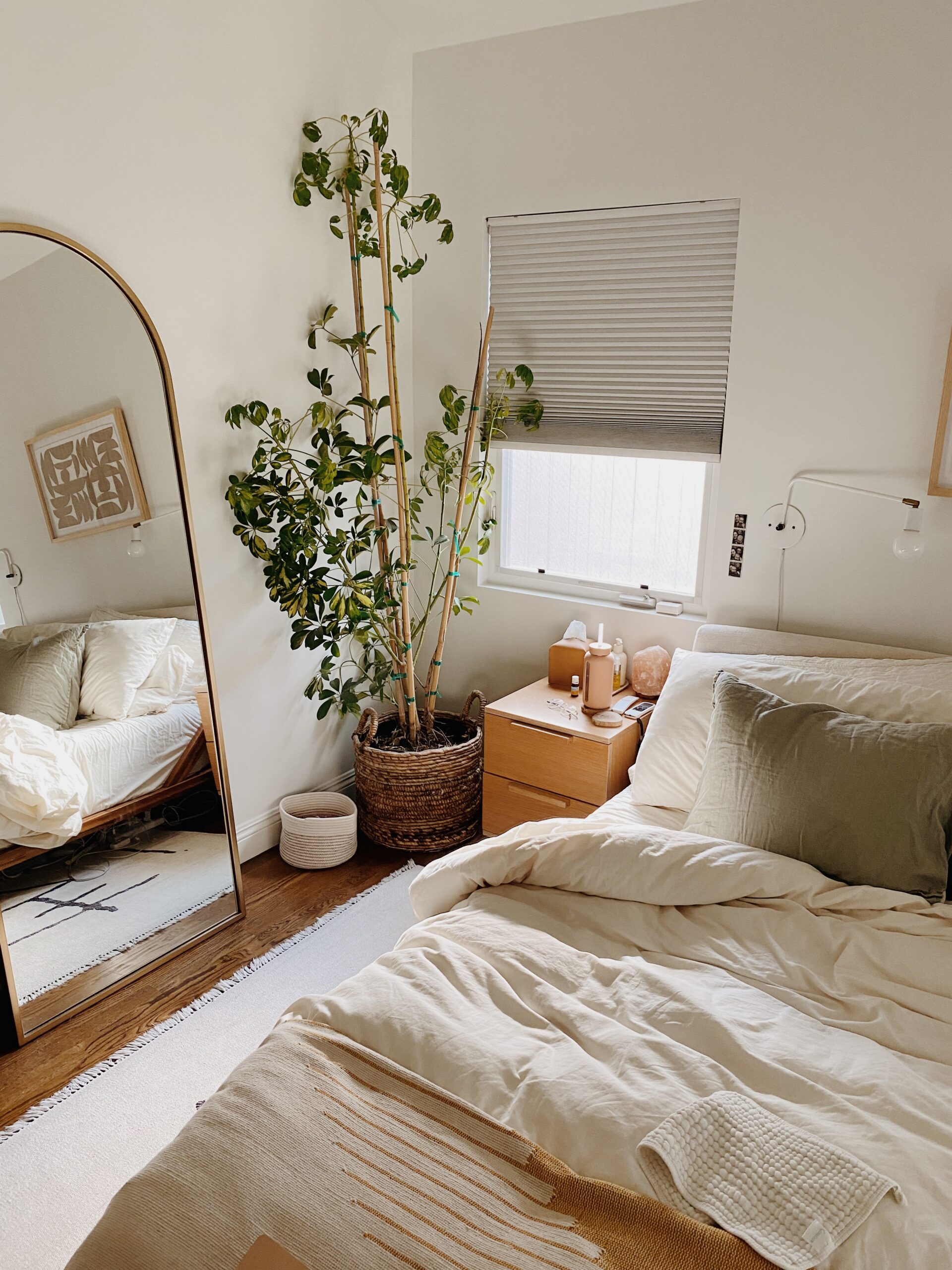 izzy has since moved into her own room (and is sleeping way better now), so this whole setup is now just a distant nostalgic memory now, but it was really helpful to have our room setup all cozy for those foggy days versus having to constantly go to her room for things.
those first few weeks/months are exhausting, so having everything nearby and easily accessibly was really nice. i set most of this up prior to her arrival and it was really helpful, so i hope it will be for you too!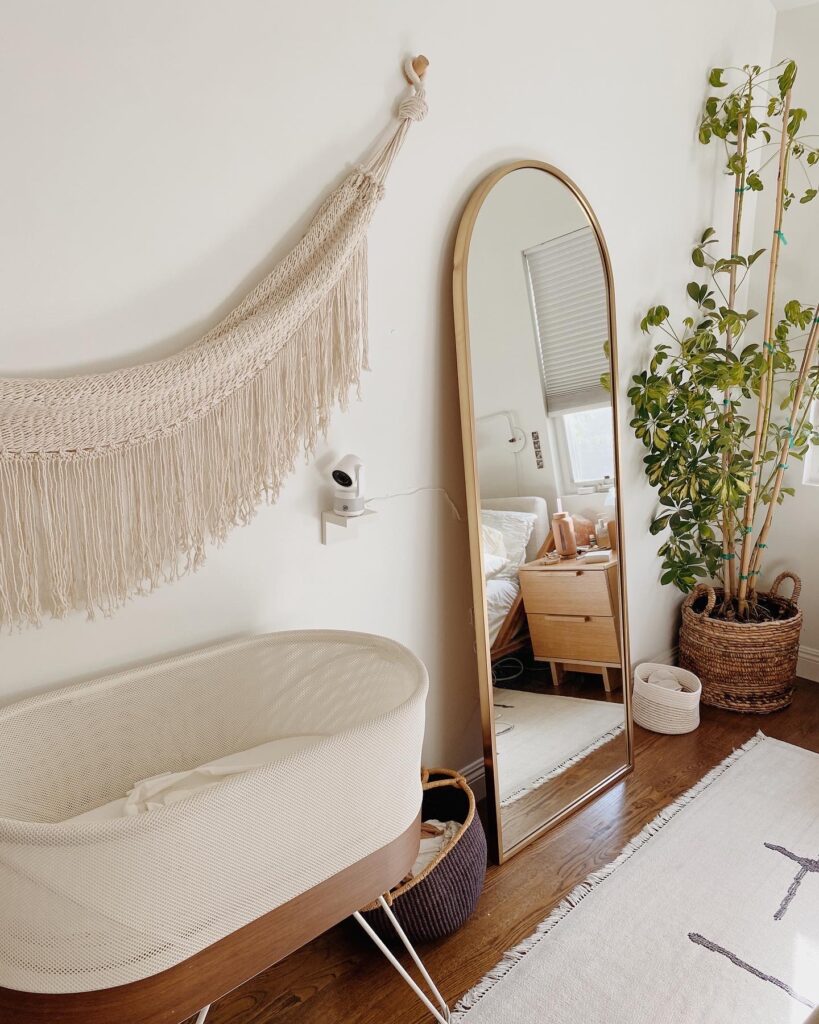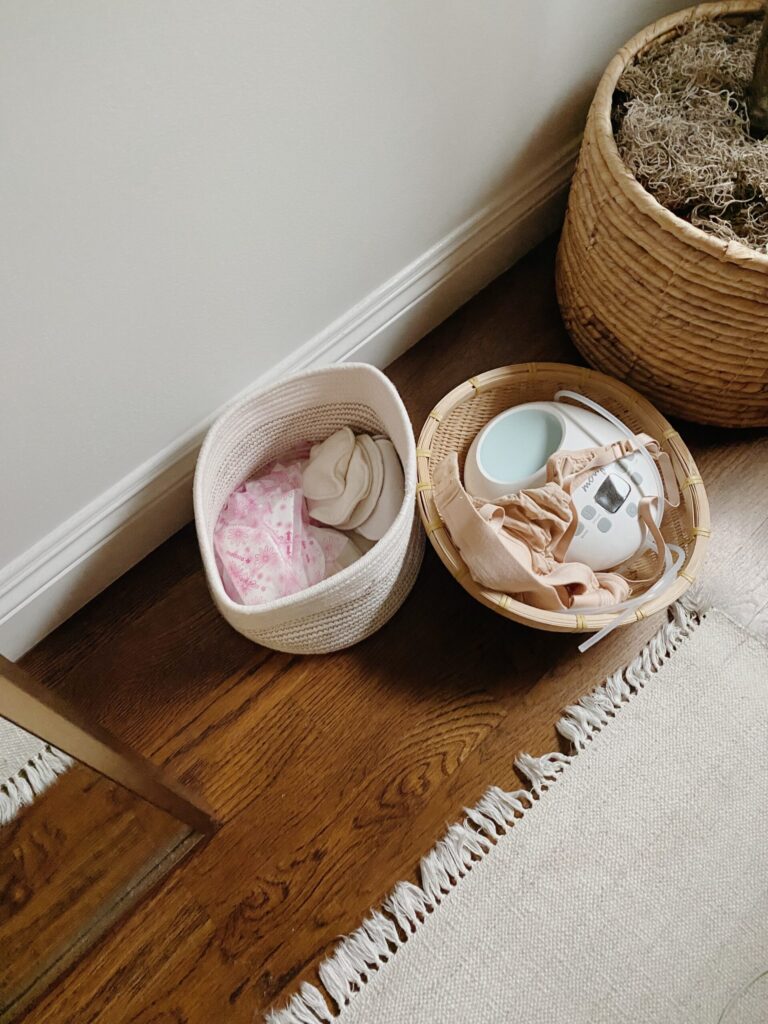 we used the SNOO, even though izzy didn't like it like arlo did. she wasn't into the motion, so we kept it unplugged and just used as a normal bassinet. and then we even used a portable sound machine instead.
we setup a temporary hanging situation with a small removable shelf for our baby monitor.
on the floor, i had one big basket full of swaddle blankets, and next to the mirror in another basket, i kept nursing pads and pumping parts.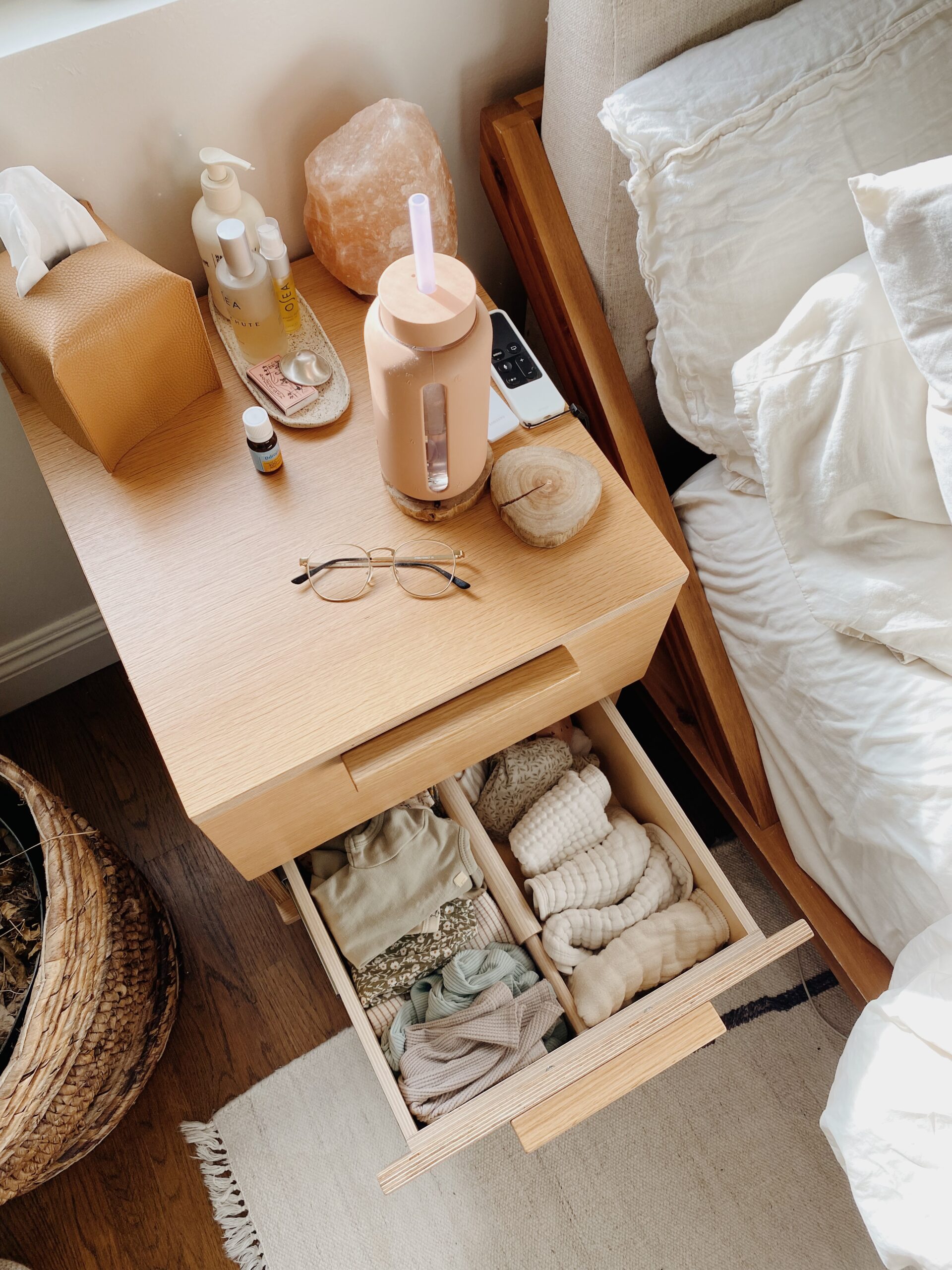 i designated one drawer of my nightstand to izzy things as well. i used a drawer divider and on one side was her clothes and on the other side were burp cloths.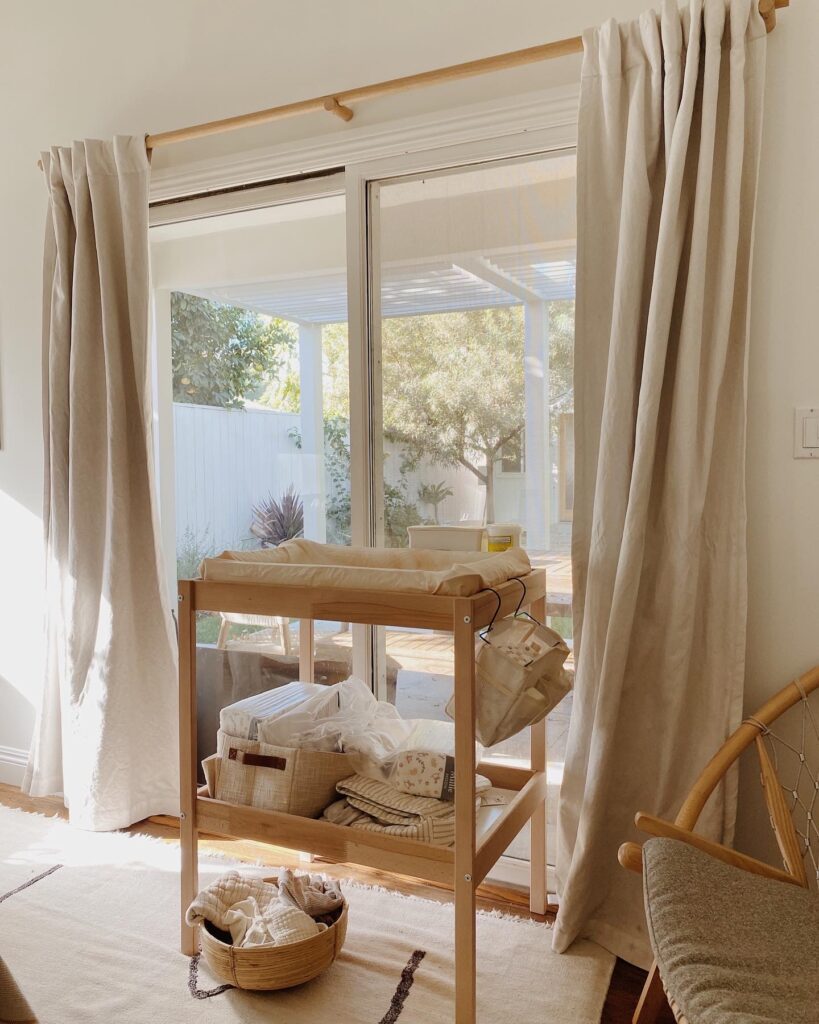 on the other side of the room, we brought in her changing table (here is a similar one) — again so we wouldn't have to deal with late night diaper changes elsewhere.
underneath, a basket for her laundry.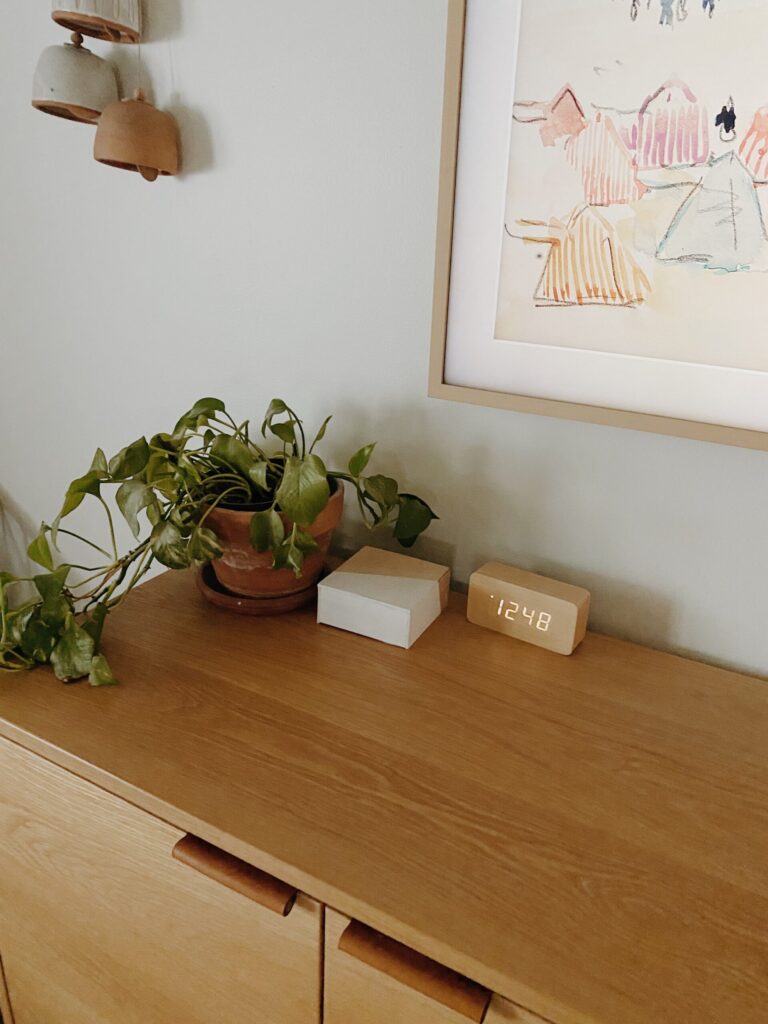 we never had clocks around before becoming parents, and now we can't live without them in every room. although i can't even see what time it is in the middle of the night but still.
this exact clock is out of stock but i found some good alternatives :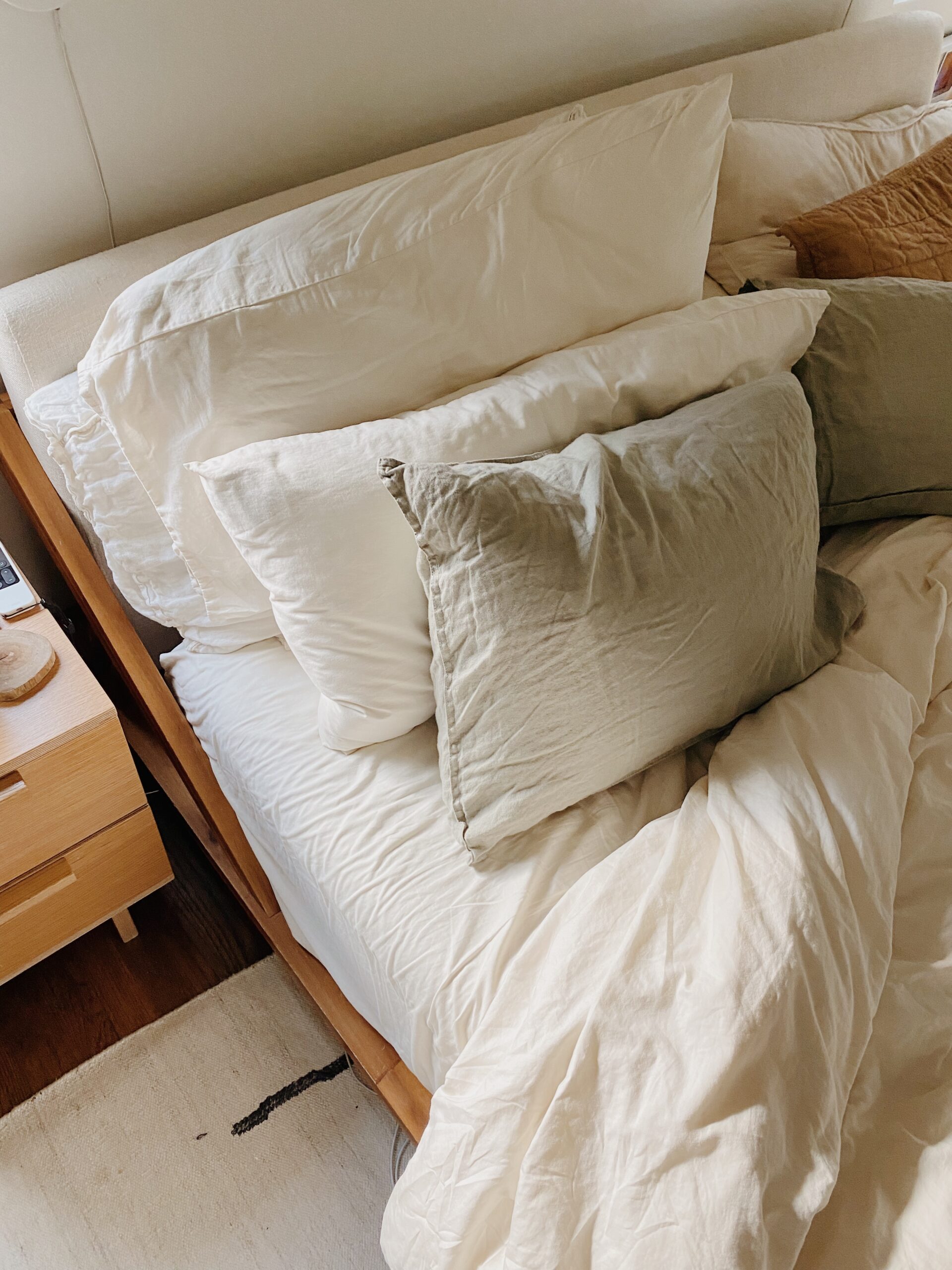 and my "pillow mountain" — the late night nursing sessions were waaay more cozy with a giant stack of pillows for me. i was able to sleep comfortably but also sit up comfortably without having to adjust my pillows and i highly recommend!
another recommendation if you can, make your bed as comfortable a place as you can prior to having a newborn move in. it will be your sanctuary!! i was so happy to have soft sheets and a fluffy duvet!!!
i think that was it, so weird she's already moved out on her own! the first night i cried because it goes by so fast the second time (we also moved her out much sooner than we moved out arlo, 4m versus 6m) but then i happily watched TV and remembered how nice it is to have my own space again!!!