a modern "cool kids" holiday table
this post is sponsored by bed bath & beyond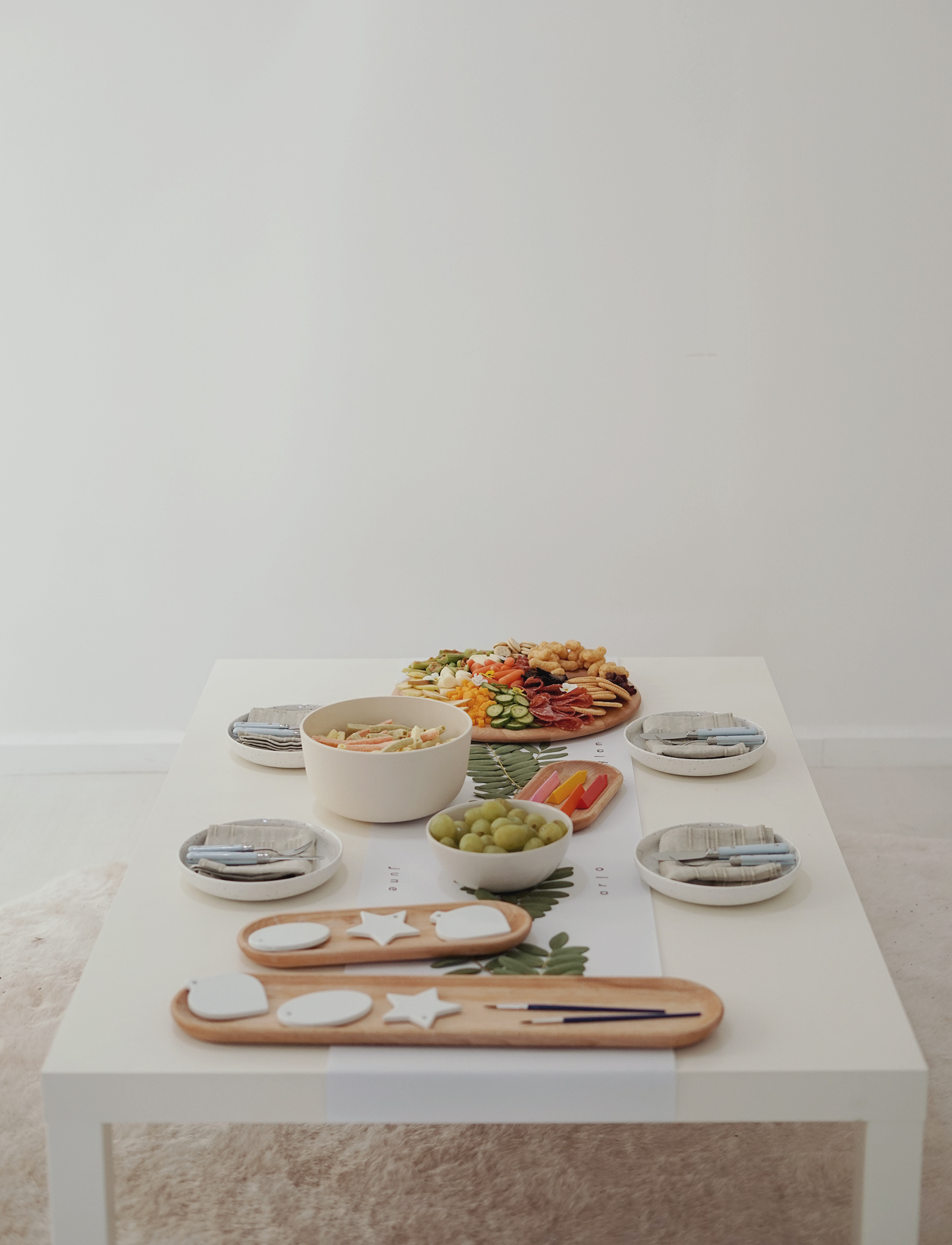 i am a little too excited about this! technically arlo is still a little young to be off on his own, but looking over at the little kids at their own table is one of the most adorable things in the world ever. today i am partnering with bed bath & beyond to share some tips for how to setup a kids table that looks cool enough for grownups to sit there!
you guys remember on broad city how abby was a bb&b aficionado? that's me. i have a drawer full of coupons and i'm there every couple months to exchange my soda stream carbonators. i know the store can seem so massive and overwhelming, but it's actually organized in a way that makes shopping really easy since the sections are all categorized. it's def a one stop shop for holiday entertaining, i think a lot of people assume they just sell roasting pans and towels but they so many have gorgeous things i honestly struggled narrowing down what to use for the table.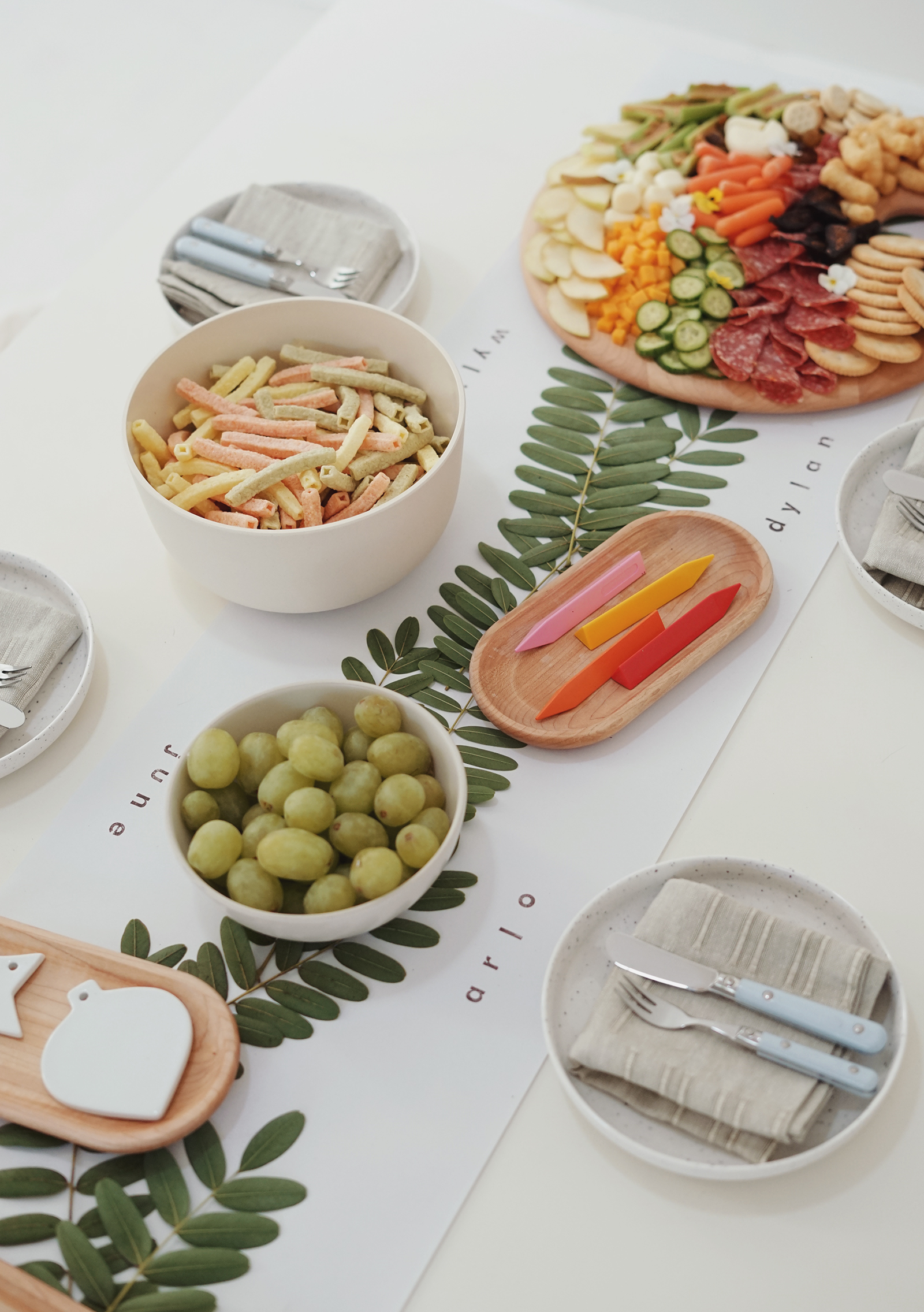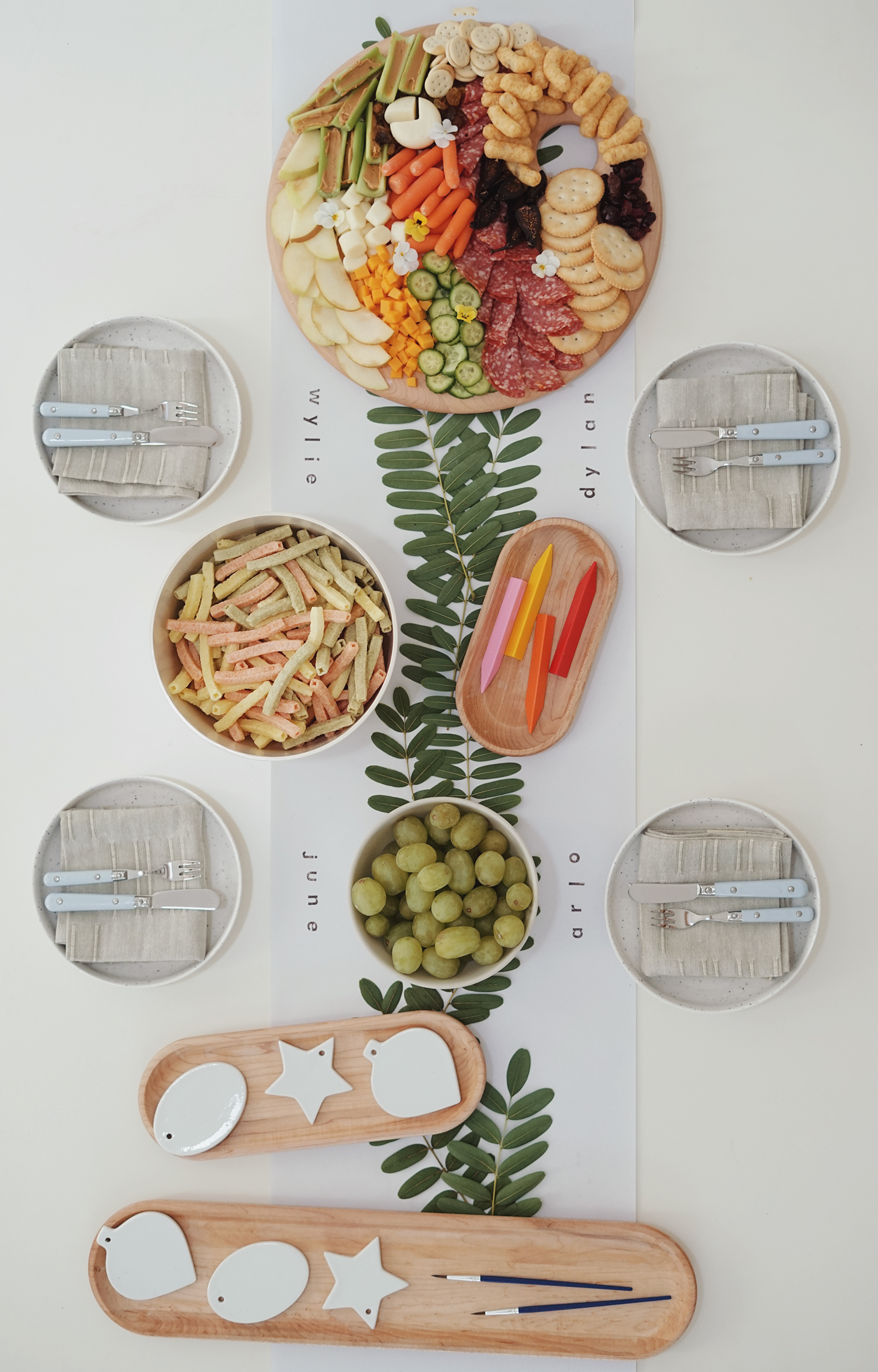 i kept the table really simple and neutral (duh). i started with these adorable speckled plates, they're melamine so perfect for a kids table. i got some beautiful grownup napkins and just folded them once more to make them look mini — and got the cutest little kid flatware set!!
i knew the table needed some paper and crayons, so i used this paper roll to lay out a little simple table runner, i just taped underneath on both sides of the table to secure.
to add a little winter greenery, i just cut down some branches from a tree in our yard to lay across the runner, but you could also cut off little trimmings from your christmas tree!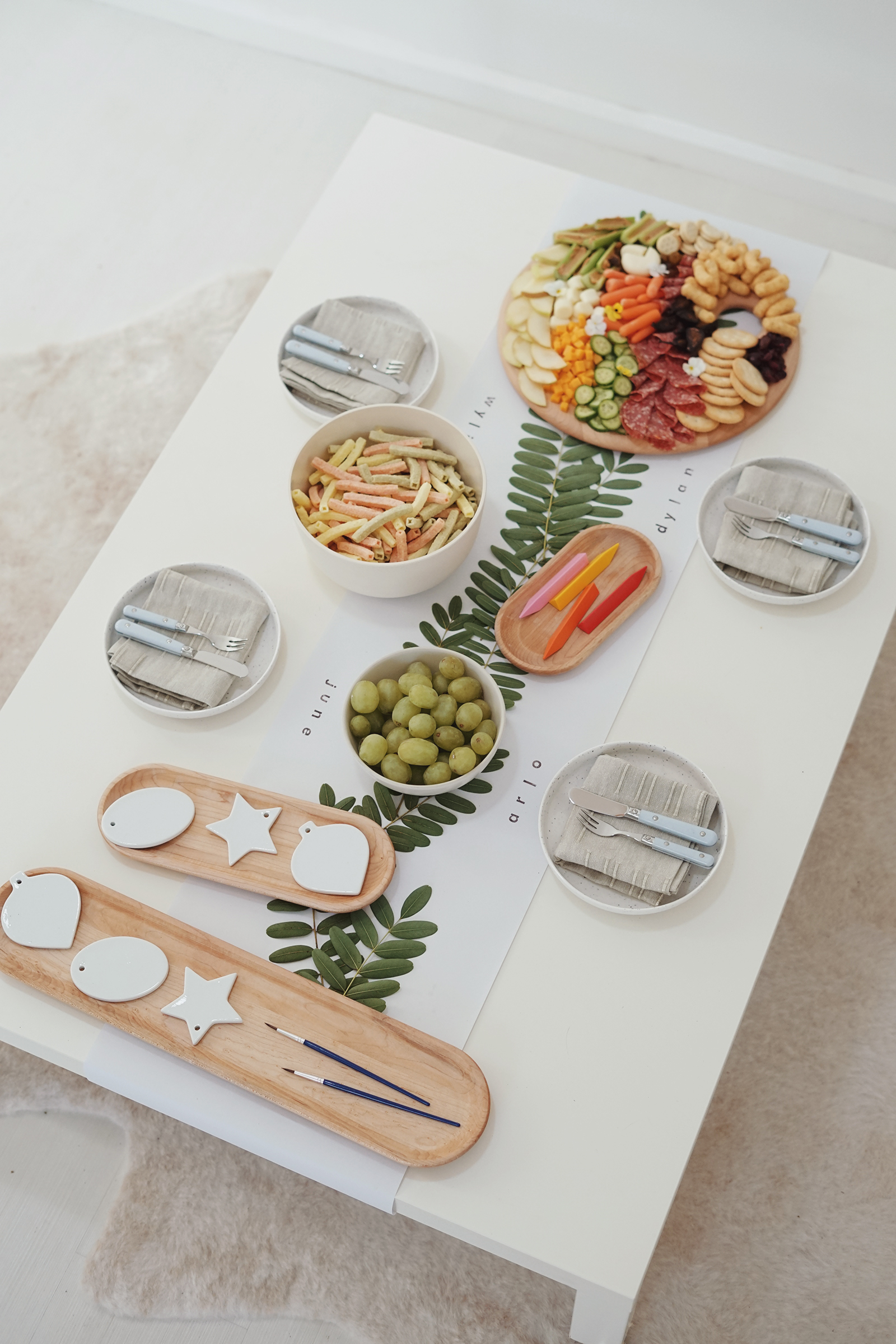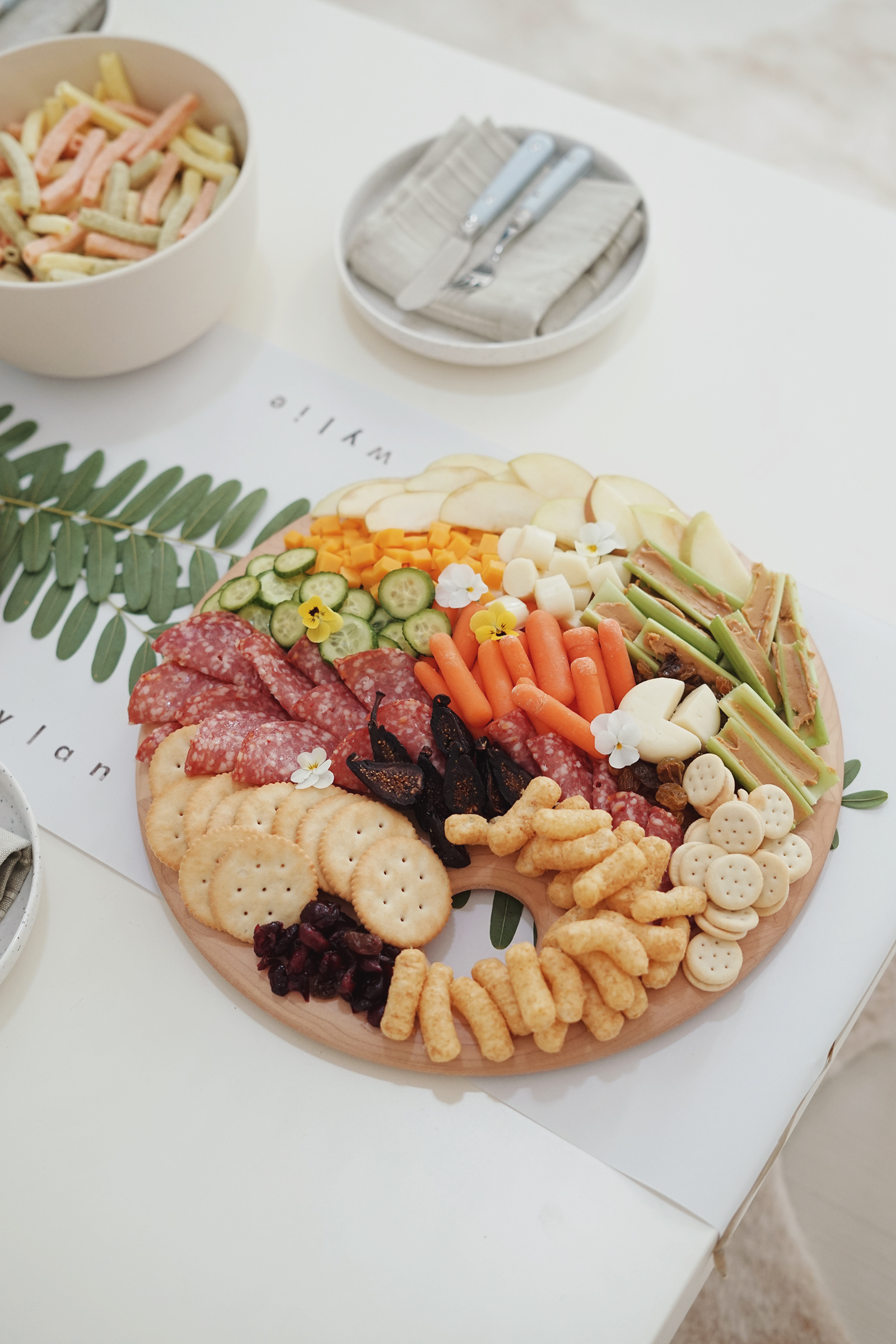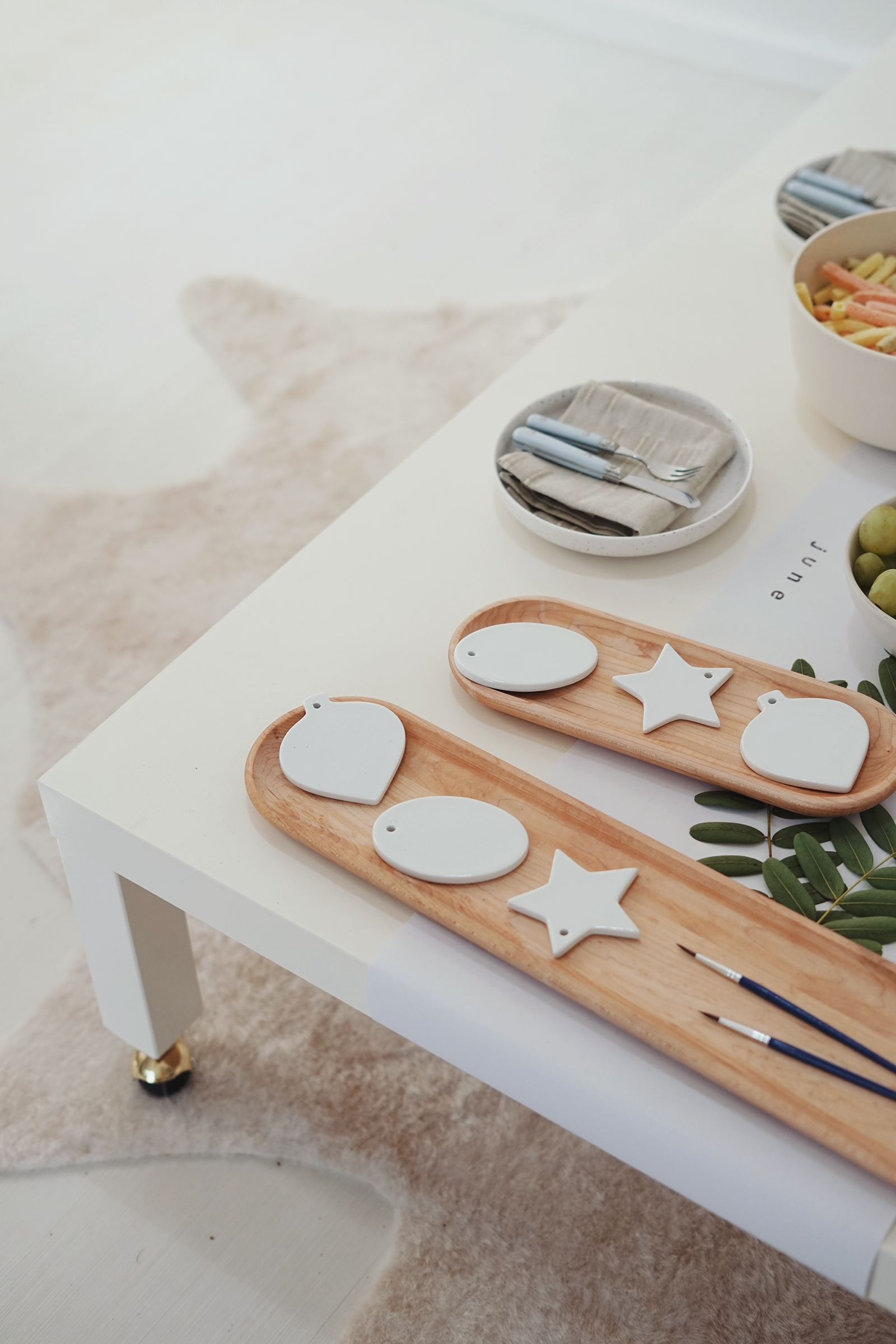 besides having the crayons and paper, i wanted to add another activity for the kids, so was so excited to find this ornament painting kit! such a fun idea to have kids paint some together, and all you have to do is bake to set them afterwards. you could also do garland making with popcorn or holiday cookie decorating.
i'm so obsessed with the wood appetizer tray set, they are perfect for snacks or little activities like this!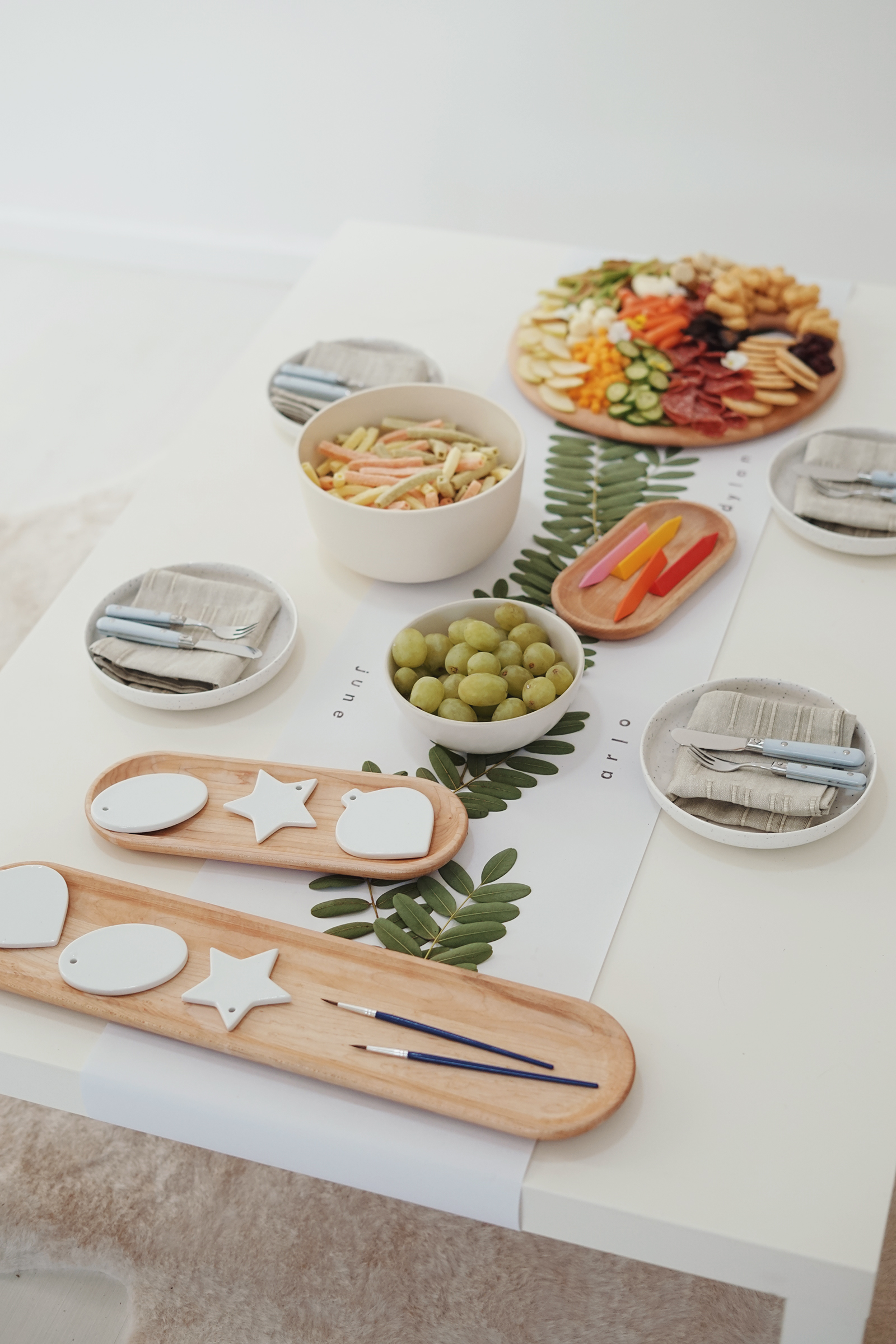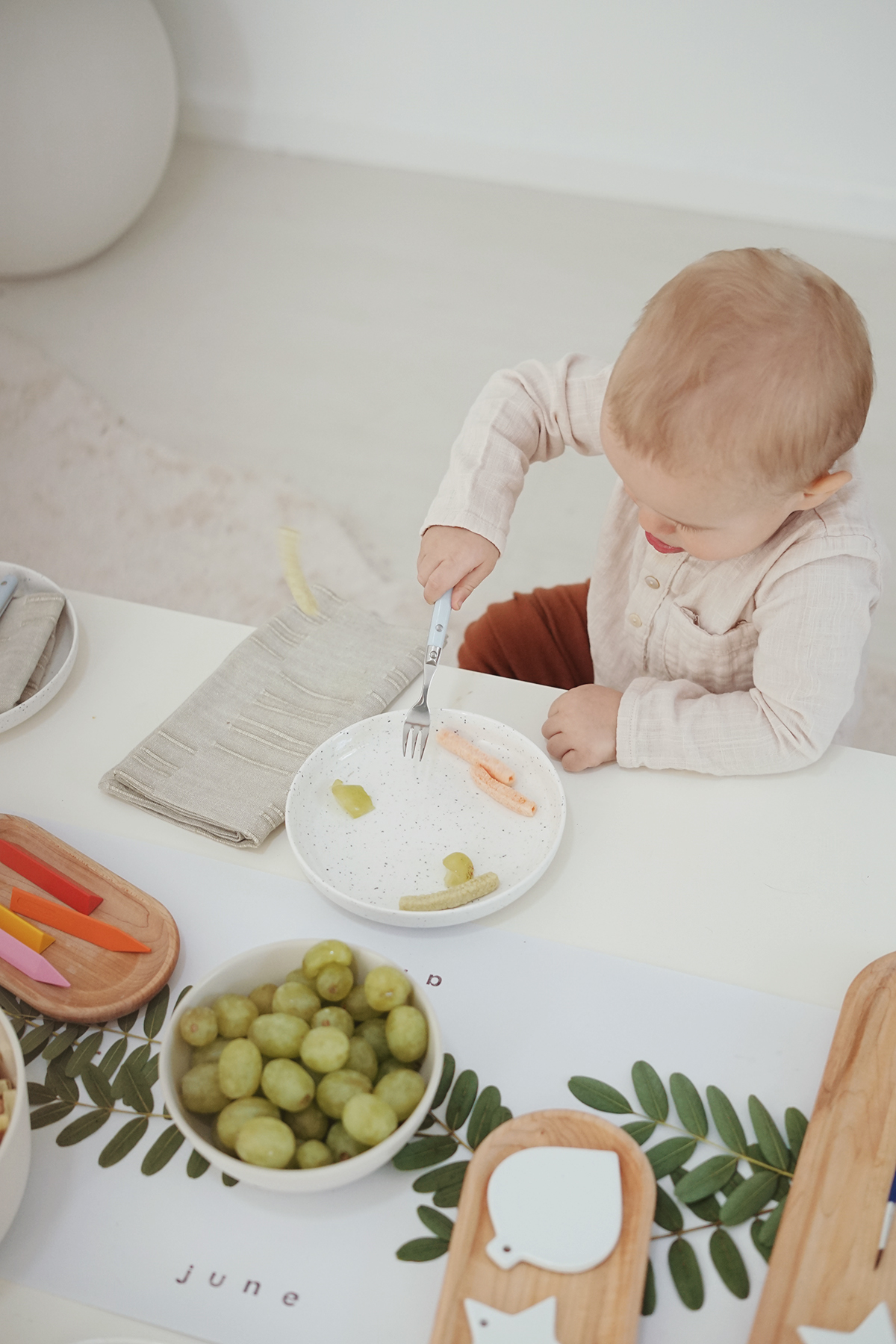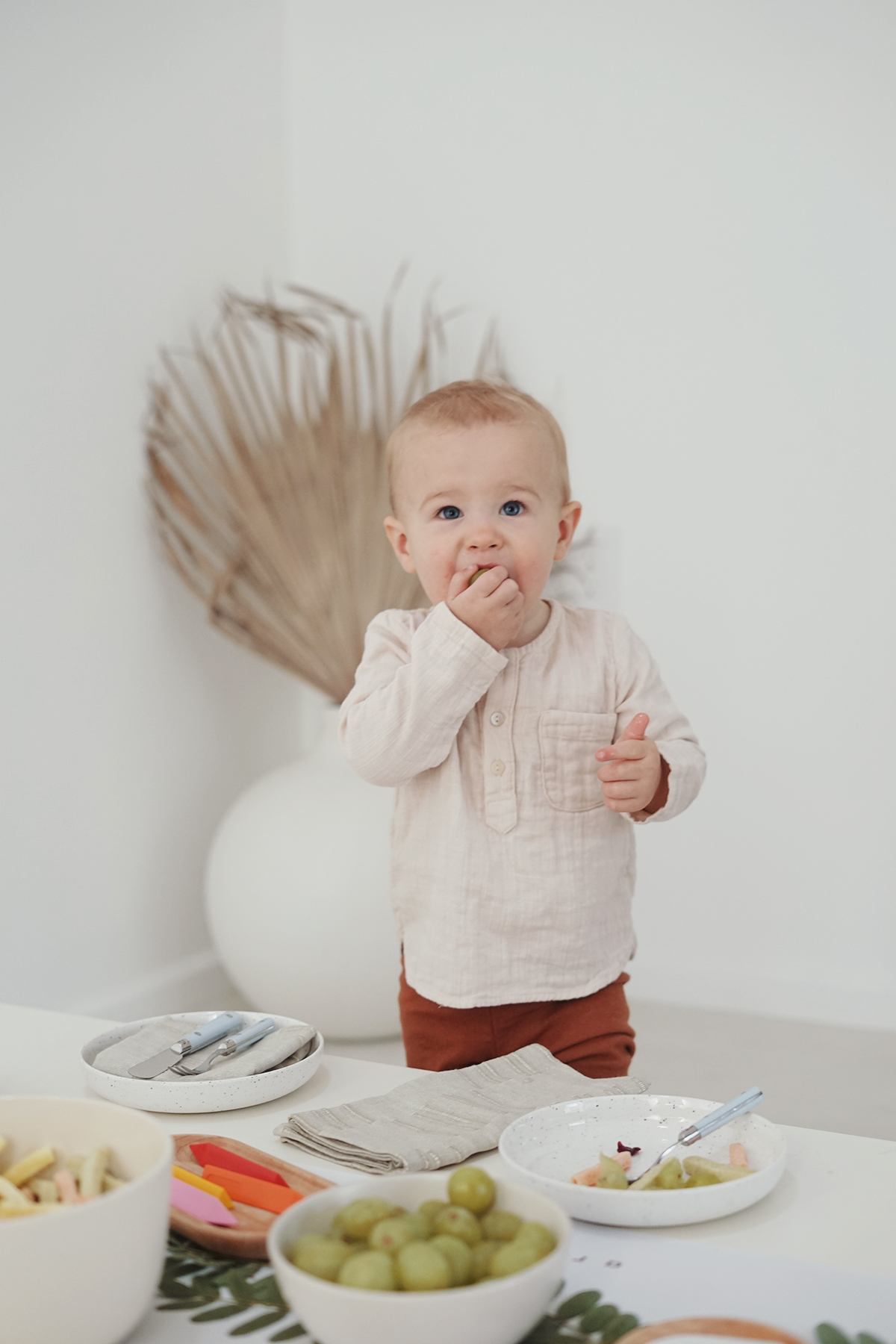 arlo saw the table and made a run for it.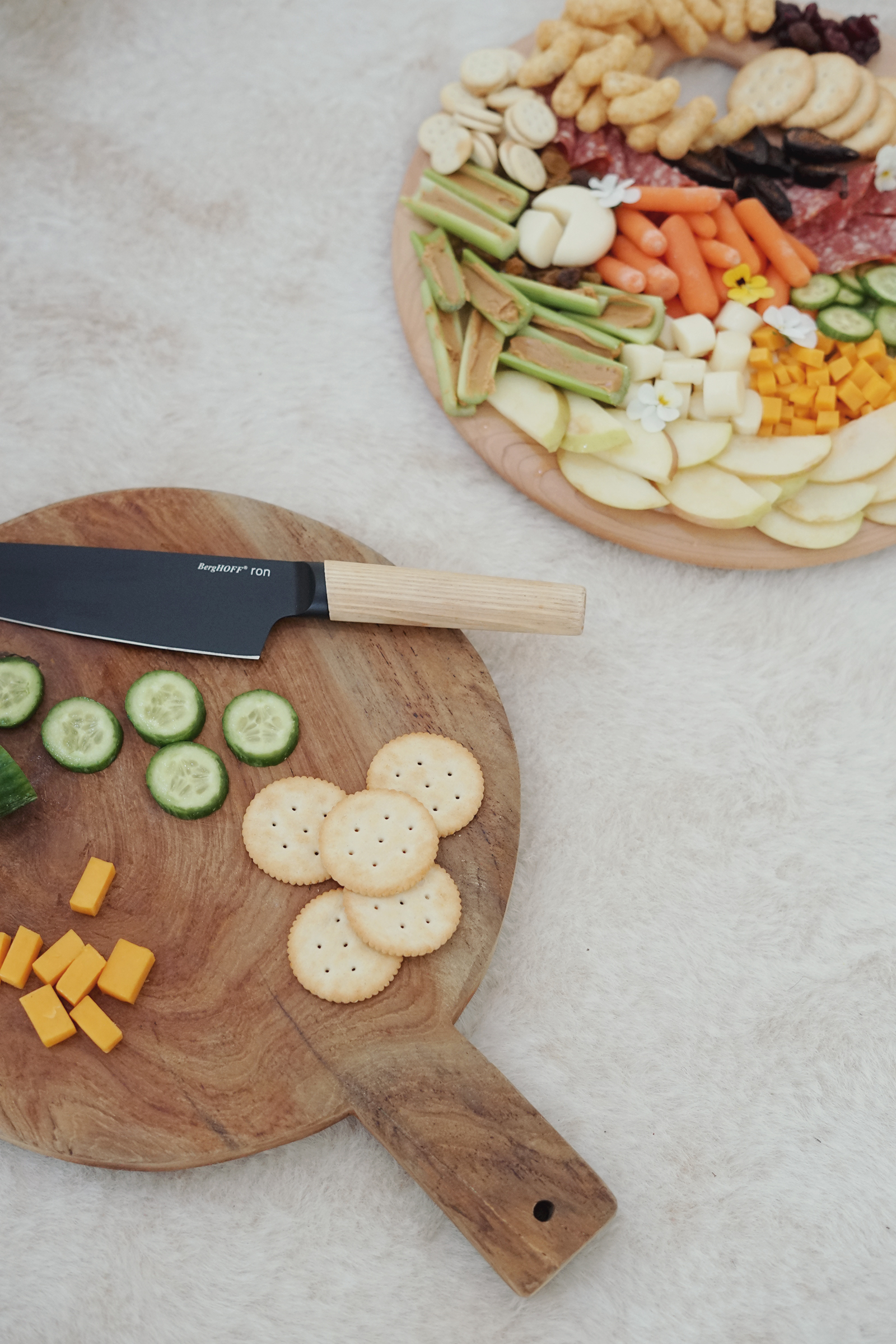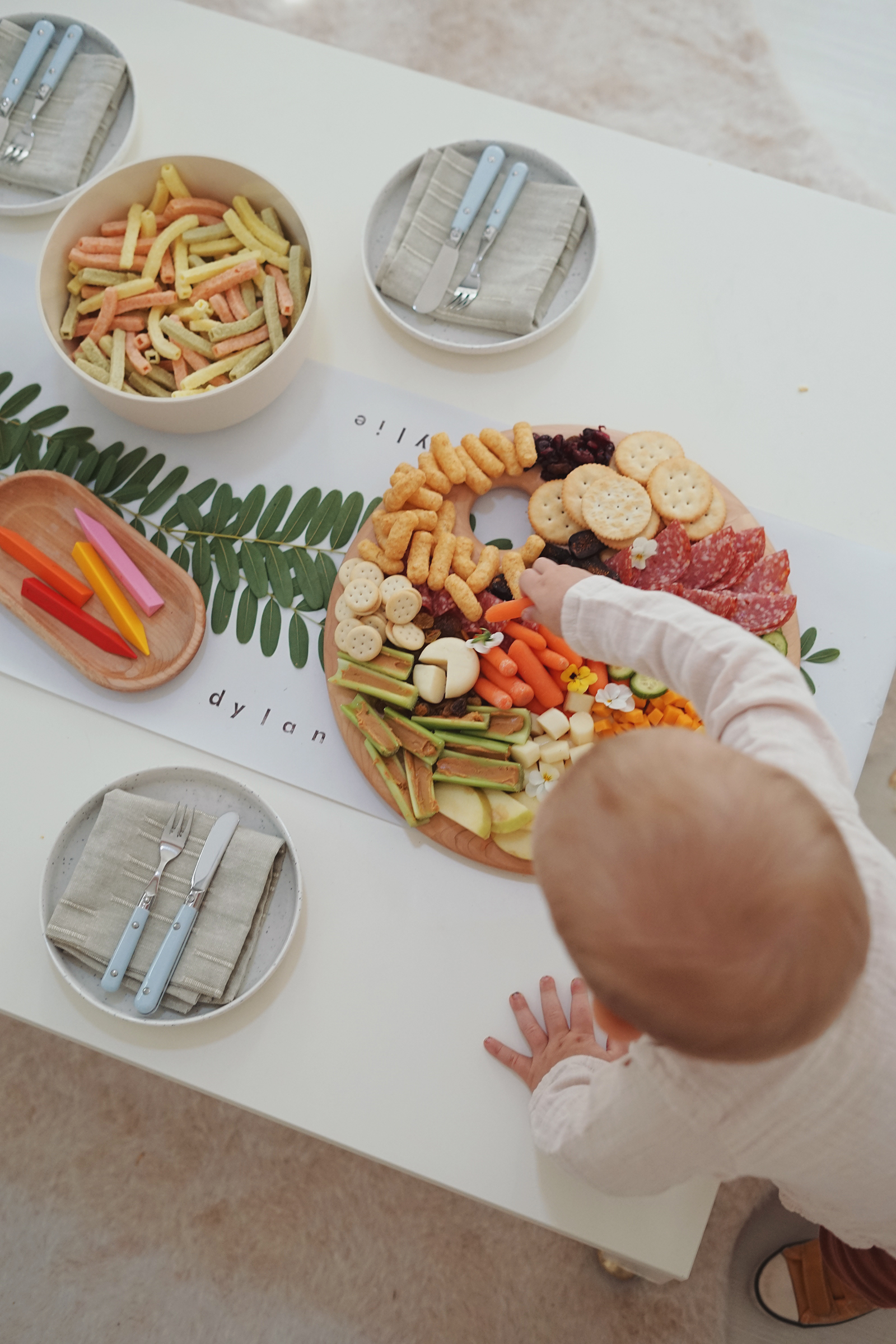 since all i know is being a toddler mom at the moment, i just prepared toddler snacks for the table. i thought a kid-friendly grazing board would be so cute for the holidays, so i chopped up some celery with peanut butter, apple slices, a variety of string cheeses (i cut them into different sizes to give the board some more visual depth), cucumbers and figs. i added some pepperoni, baby carrots, craisins, sunshine raisins, and mini cheese wheels. lastly i just added his all favorite crackers and topped with some edible flowers to make it look a little more special. that black chef knife is not only gorgeous but it is probably the best knife we own now.
i'm such a mom but i am so proud of arlo for going straight for the carrots!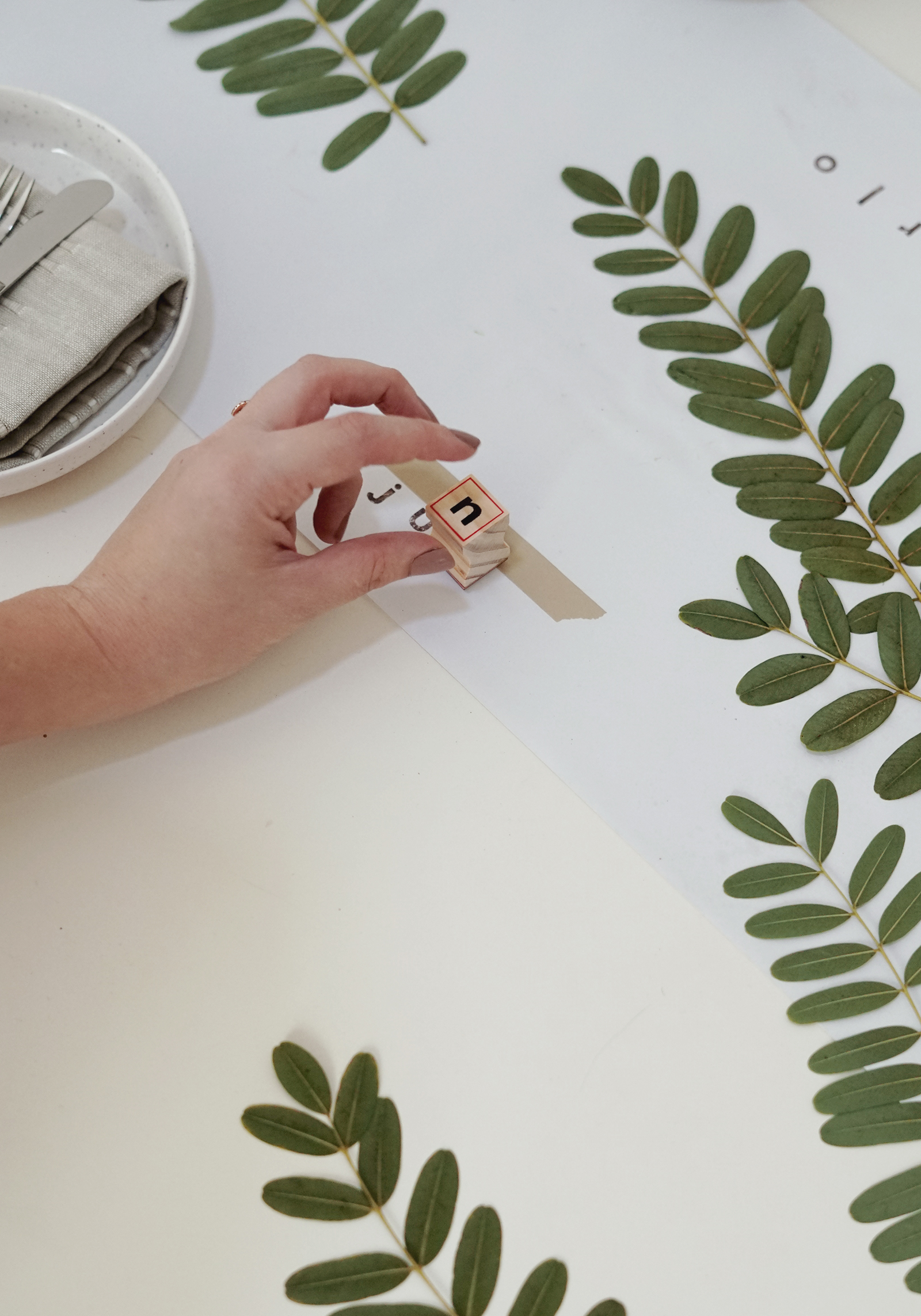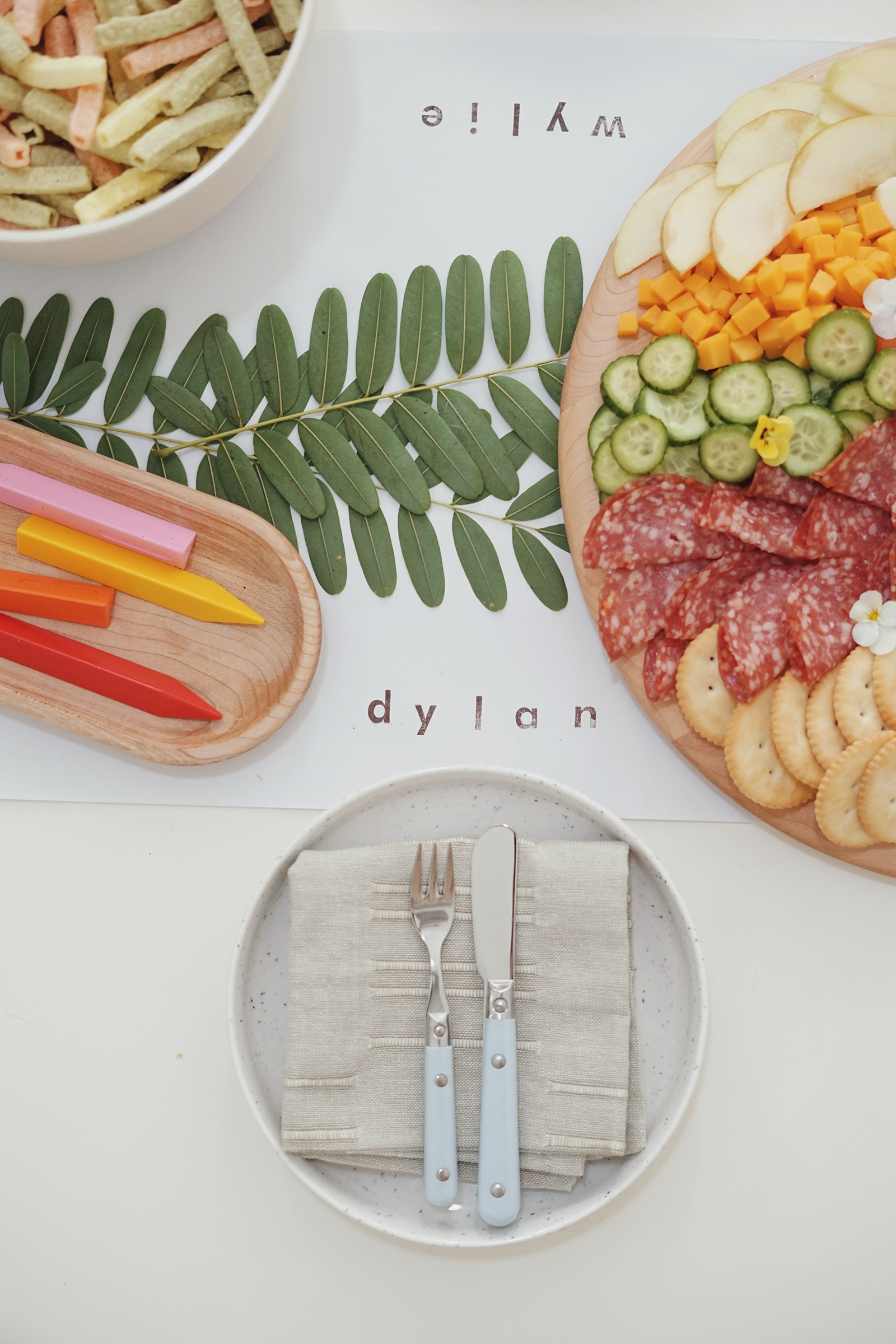 since i had the paper table runner, i wanted to make simple place settings with stamped letters. i got this alphabet stamp set and quickly just stamped everyones names — to do it [fairly] straight, just lay down a piece of washi tape and use it as a guide, it makes it so much easier.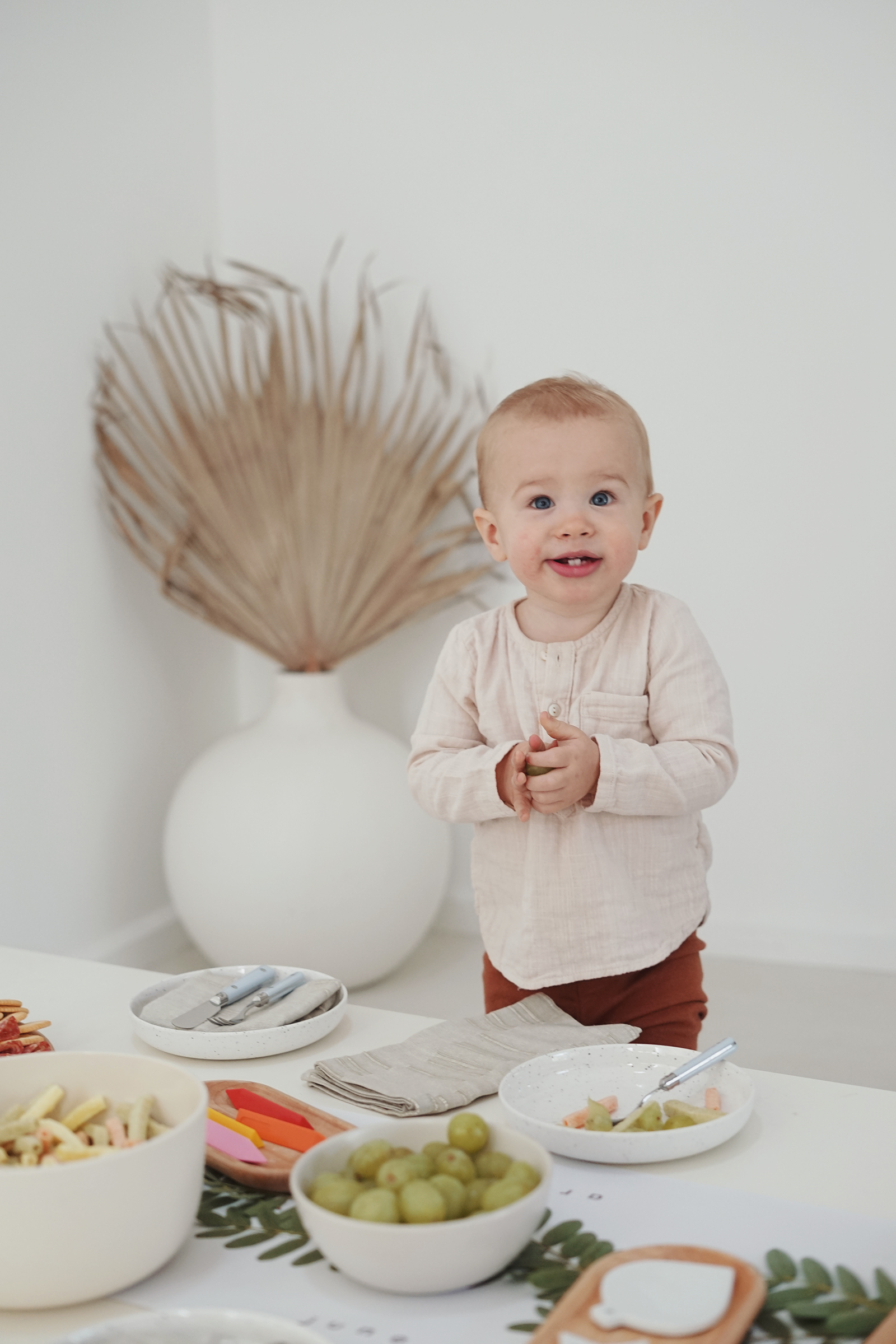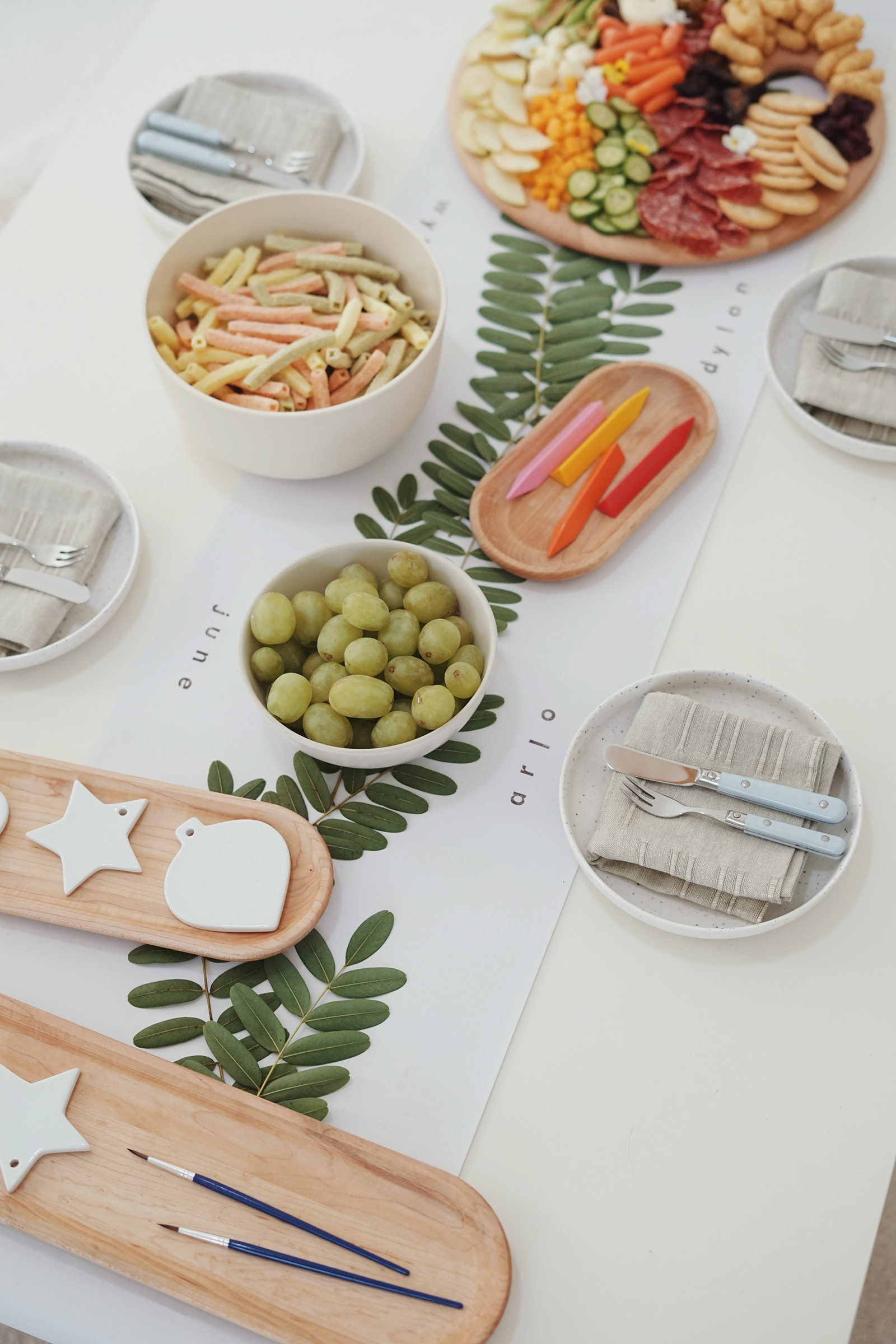 I MADE IT NICE! hope this inspired your kids tables this year!!
sources