how we did our own wedding florals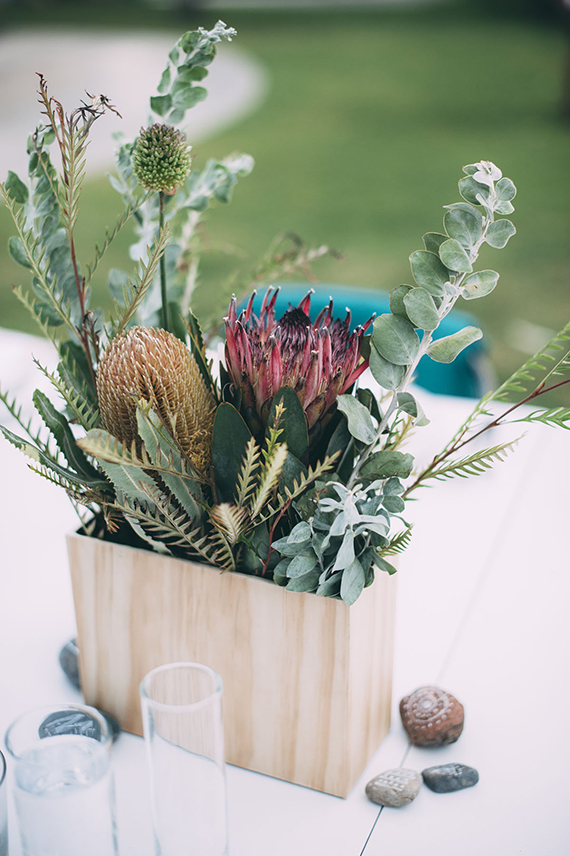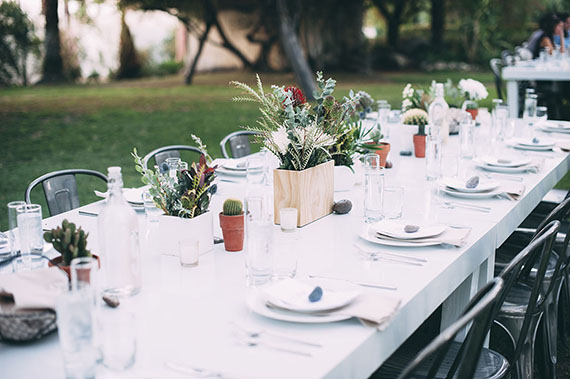 i want to preface this post by saying i am not a florist. that is a given, i just know that i like really organic floral arrangements and the quotes from the local florists we got were just way too high. so we ended up doing it ourselves because we had already committed to destroying our year with wedding planning anyway, what's one more thing?!
when we ran out of flowers for our arrangements, the bouquets ended up being a lot more greenery and filler than we'd planned, but i think we totally pulled it off!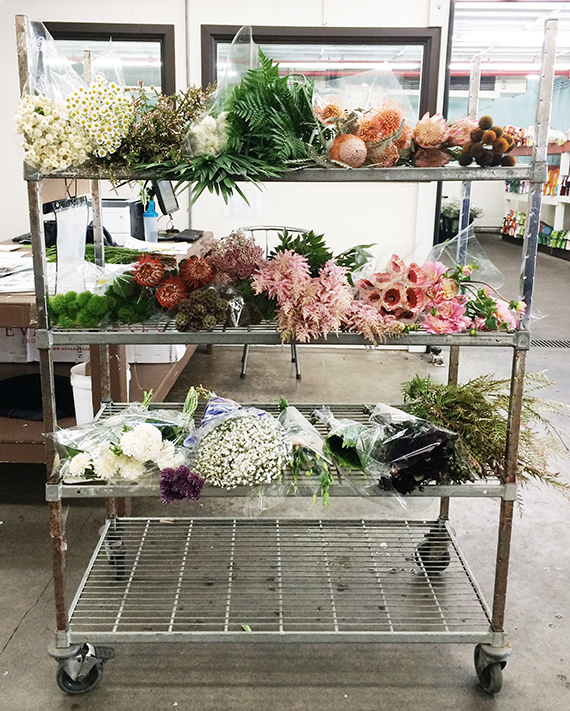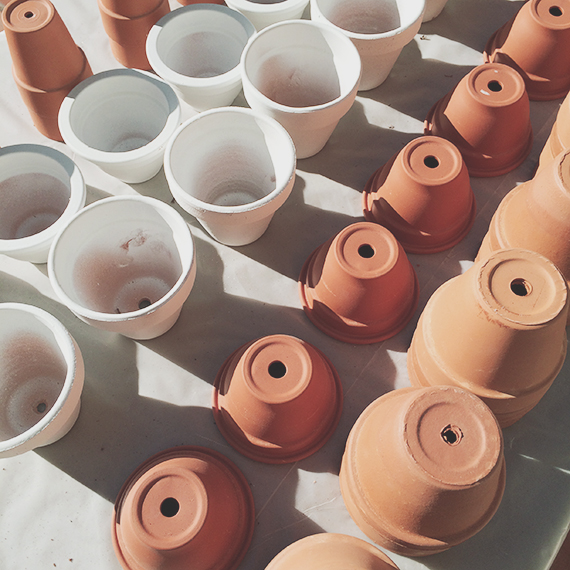 i also want to say that we couldn't have done the florals on our own without the help of my mom, stepdad, and some family friends + aunts. they were all a HUGE help and there's no way we could have done most of the wedding without all of them.
here's how we did it.
trial run
first, we did an initial run to the LA flower mart, which is when we decided we'd go with a majority of cactus and succulents because we didn't have to worry about them. we decided we'd scatter smaller flower arrangements around, and have only one large bouquet per table. plus, the succulents and cacti sell for $1-$3, which is waaay cheaper than retail. we were then able to ask what would be in season and what wouldn't come september, so we could try to plan accordingly. it didn't really work out, because the majority of what i had picked out was either not in season or was way too sensitive to survive in the desert. so we had to stick with the stronger things : lots of greens, proteas, and china mums. but gideon and i made all of the arrangement prototypes and photographed and discussed with my stepdad to make sure he got it for when he'd be picking up the flowers without us.
vases + pots
we stocked up on LOTS of terra cotta pots, and spray painted a little less than half of them white. we also got a bunch of wood planter boxes from the flower mart, with one per table in mind. lastly, we purchased about 3 bags of various pots and vases from goodwill, and spray painted those white as well.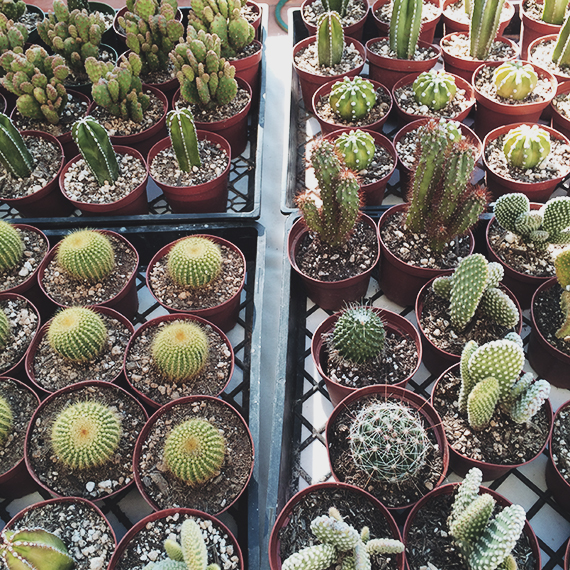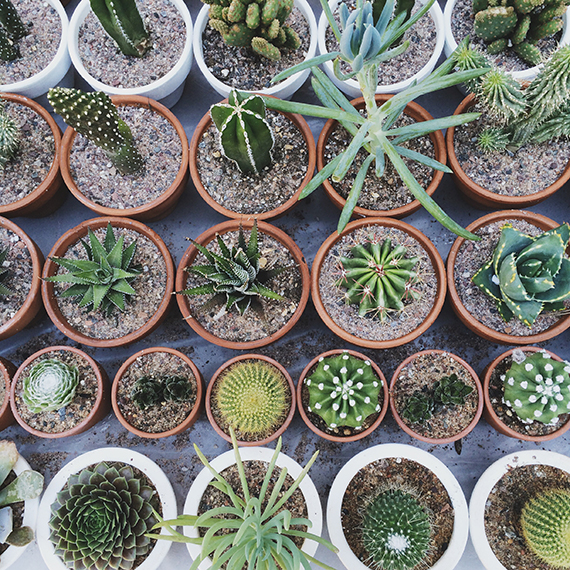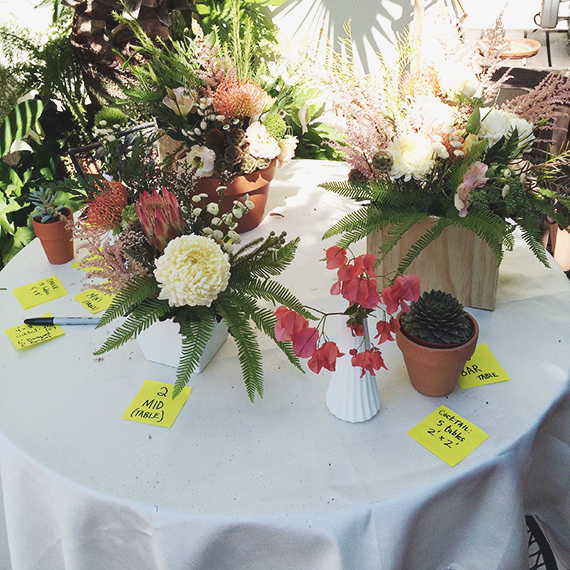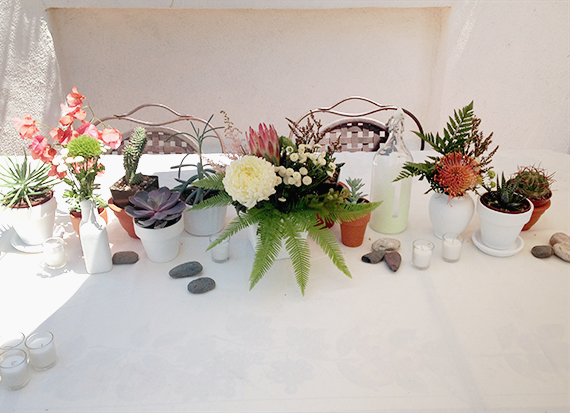 the cactus
after spray painting the pots, my mom and stepdad planted all of them (wearing gloves!) into the pots and added rock soil to the top. this was done around 2-3 months before the wedding and they survived just fine. the next morning at our brunch, we announced that guests could take cactus home with them — and it turned into a MOB. people were grabbing boxes and taking home dozens. no joke. apparently people like free cacti. (it's also now fun, because whenever i go to a friends house, i see their plants everywhere and it makes me nostalgic)
picking up the flowers
it's pretty hard to place an order at the flower mart, so after we had thoroughly discussed our likes and dislikes, my stepdad headed to the flower mart at 5am on friday to pick up the flowers. he then drove a rental van containing all the flowers in water and all of the many boxes of cacti. he arrived to palm springs around 10am and we immediately unpacked the flowers into the kitchen with the AC blasting.
assembly line
my mom, her girlfriends and sisters then came and helped assemble all of the floral arrangements. i art directed a little bit, but was doing 1000 things at the time, so i didn't do much honestly. my job was to go through the finished arrangements and add extra greenery or smaller flowers to fill in gaps, but we kind of ran out of flowers by the time we had filled all of the vases. gideon and i then headed to every local grocery store to get some extras, but we couldn't find anything – so we just said F it.
keeping them alive for another day
once the arrangements were done, we stored them in the dining room. we covered every window with blankets to keep it as dark as possible, and stuck every fan in the room blowing. we then spritzed them every couple of hours and filled them with additional water on saturday morning. by 1pm on saturday, they looked just fine. we were all sooo relieved they hadn't died.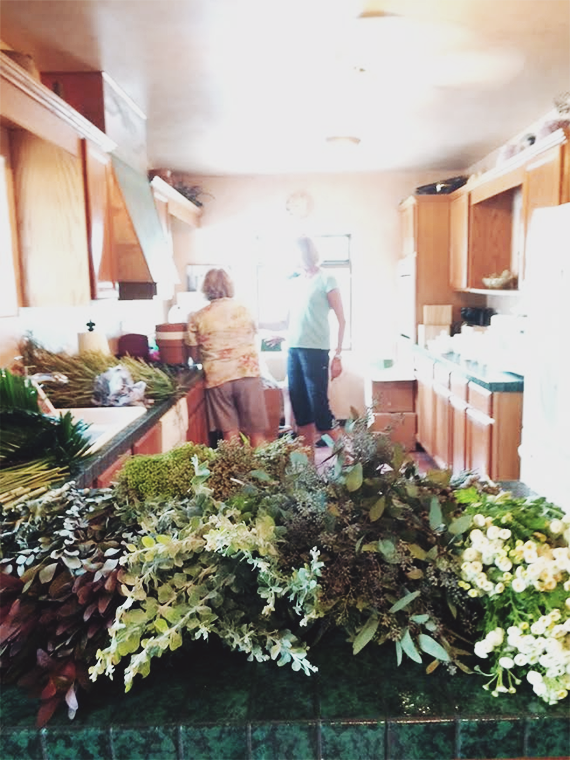 in the end, i'm really glad that we did it on our own. i'm not so sure i'd recommend everyone do it unless you have a flower mart and a lot of help.
money wise, i'd guess we saved about $800 – $1000 vs the quotes we had gotten, but it still wasn't cheap. because nothing is cheap i've learned.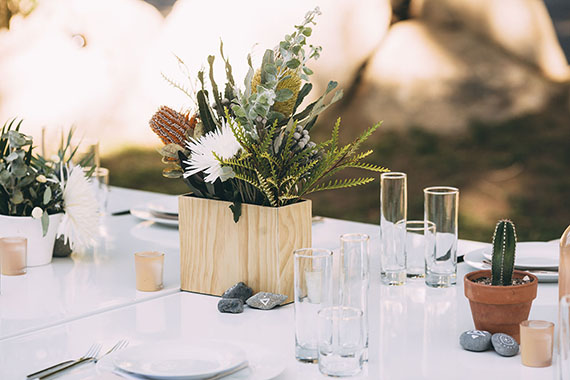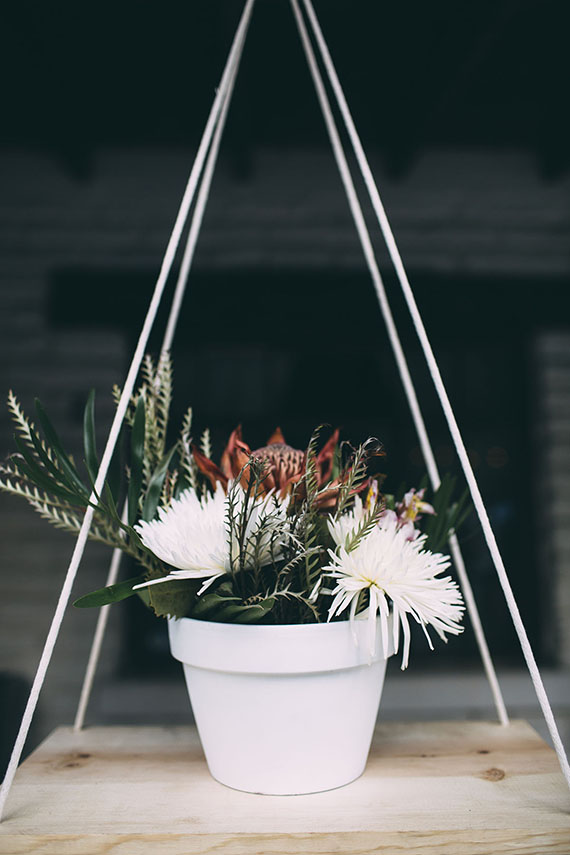 hope this helped if you were considering doing your own! let me know if you have any questions i didn't answer!