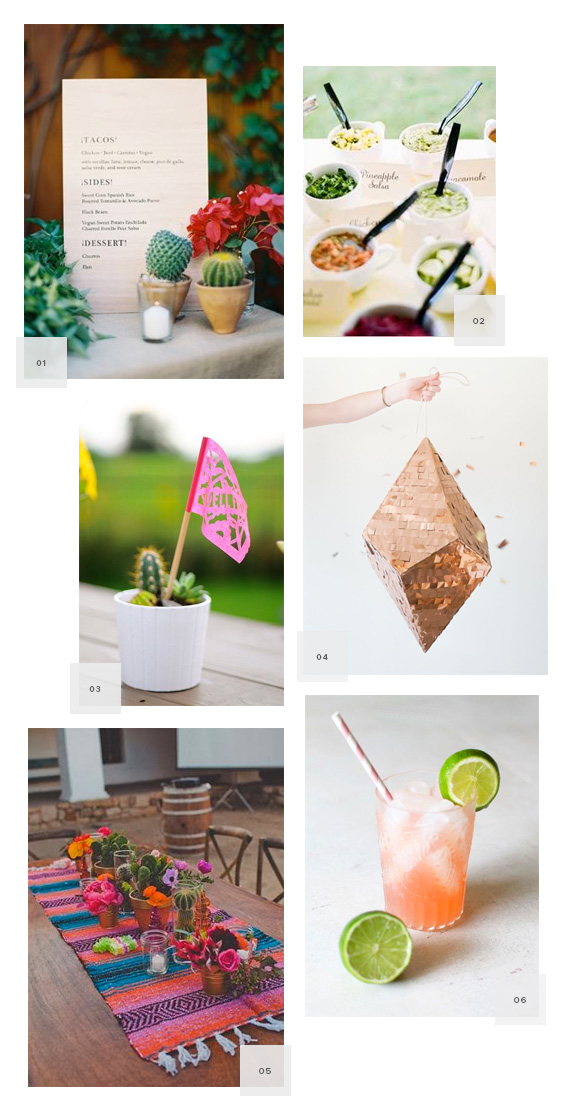 now i know i'm not supposed to be planning or consulting on my own bridal shower… but of course i am. my maid of honor is in charge of all the games, and another bridesmaid is handling the decorating, but how can i not help?! pinterest is my favorite pastime!
we came up with a modern fiesta theme, because it'll be a daytime party in my moms backyard and i love tacos and margaritas. to save money and to make it more special, we decided to have my fiancé cater the thing – he's good with tacos.
our big ordeal is that we had planned on it being late june, and due to my work schedule changing – i realized we had to change the date to a week sooner so now we're only a month away and we still haven't sent out invites or done anything really besides buy some papel picados.
has anyone thrown a fiesta themed party before? if so, please share some easy and cheap tips of how to make it special! and SOON!