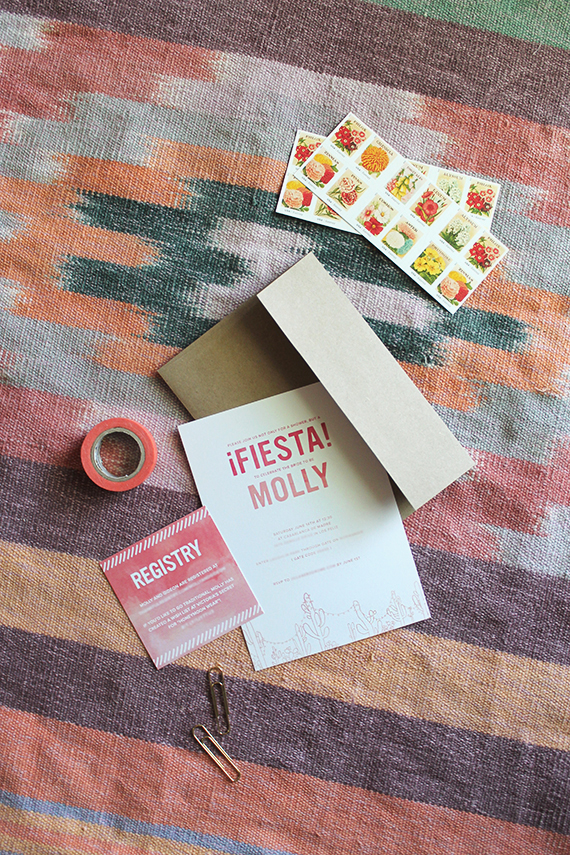 hope you had a great long weekend! we sent out the shower invites last week — which means i can now share them! for some reason, i had a REALLY hard time with these, maybe even harder than the actual wedding invites. but at a certain point i was like ok i'll just go with one of these designs and be done with it now that the shower is only a month away.
we decided to have the shower on the earlier side because i wanted to try to keep events spread out, so that each month i could have something to look forward to between planning and making. so june is the shower, july is our birthdays (they're three days apart), and august is our bachelor + bachelorettes. oh and then the wedding thing is in september. oh wow. just typing that freaks me out that it's basically here.
while i'm trying not to design my own shower, my bridesmaid and i tag teamed picking out the decorations – and they aren't as pink and girly as the invite suggests. now as for the invites, i made a simple design that i planned on being cheap to print by keeping it one color. gideon drew the little cacti with party lights for the bottom.
i got the kraft envelopes on amazon and LOVE them because they have a peel adhesive instead of having to lick. i also printed the guests names directly onto them which was what i will do now forever and ever. and those vintage seed stamps? omg. they're too pretty.