how to host your first thanksgiving (and actually enjoy it)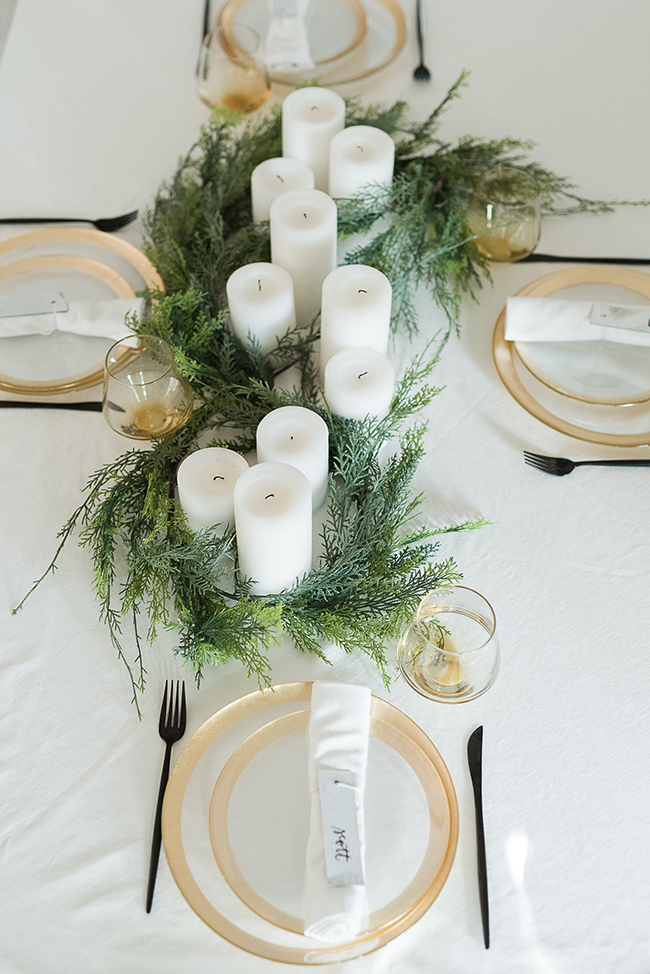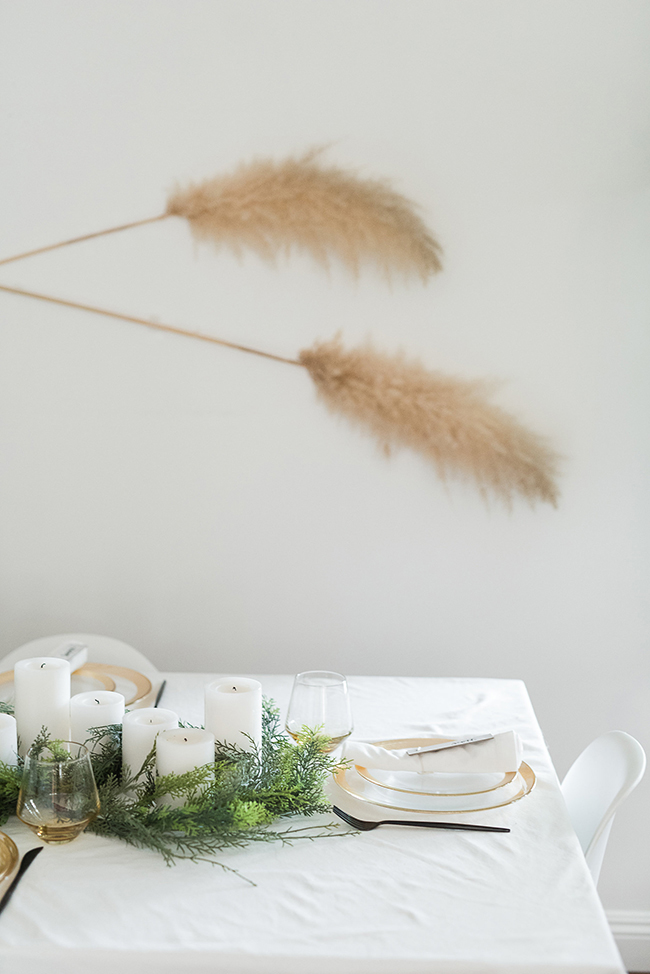 can you tell i love thanksgiving?! it really is my favorite holiday because i love all thanksgiving food, being around my whole family and i love leftovers. thanksgiving is the big holiday in our family, where everyone makes it a point to be there. christmas is usually quiet so we all get v pumped for our thanksgiving dinner.
also we announced our pregnancy last year on thanksgiving so now it'll always hold an even more special place in my heart. remember the video?
i teamed up with pier 1 imports to share a bunch of tips if you're feeling a little overwhelmed about your first thanksgiving, because if you are hosting your first… you're probably panicking already. and while i'm not an expert, i talked to my mom and my friend who hosts our annual friendsgiving for 20 people and got their tips! 

plan ahead
you can plan your menu weeks ahead of time, and even buy your turkey and freeze it if you have the space. (fyi you want 1 – 1 1/2 lbs of turkey per person). speaking of which, consider limiting your guest list. the old pros can handle a party of 18 but for your first time, less people equals less food and less stress. you can show off your hosting abilities another time (maybe why friendsgiving started in the first place)
prep ahead
get as much done in advance as you can! some side dishes can be made days in advance and keep in the fridge or freezer, like casseroles, stuffing, potato dishes and cranberry sauce. and if not, you can also just get a head start on chopping everything. do as much as you can leading up the day of!
make a schedule
create a timeline for yourself, you can do it by setting alarms or just write one down to keep referring to, it will keep you on track the day of and remember what needs to go in the oven when, etc. start backwards with your turkey and decide what time you need it to be in the oven by, set times for anything that needs to get to room temperature or taken out of the freezer, and everything else that needs to be cooked/assembled/baked in the oven. once you have it all clearly scheduled, you're way less likely to fall back or forget what needs to be done. crucial!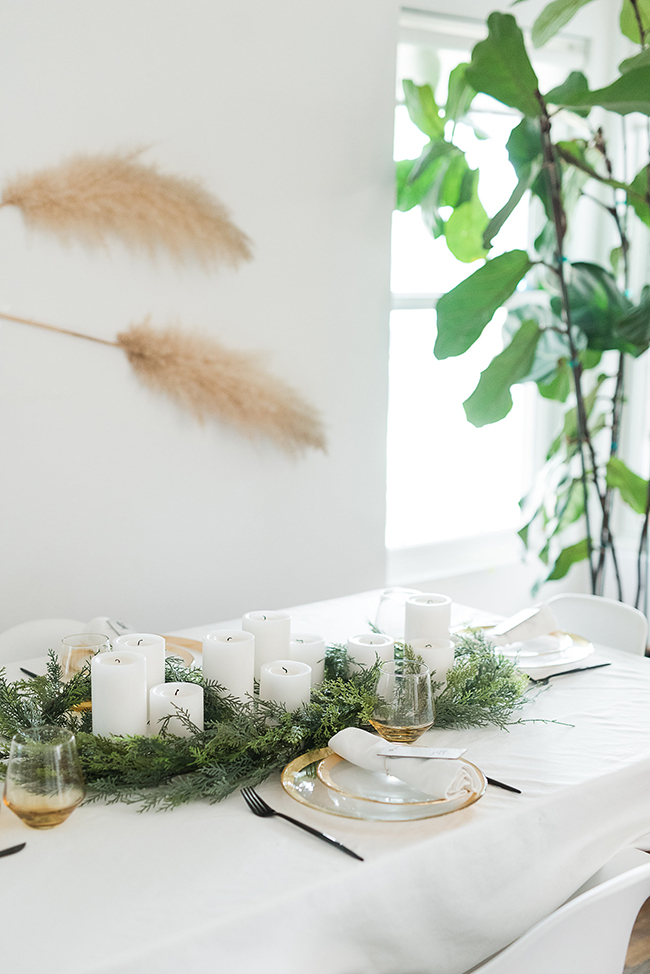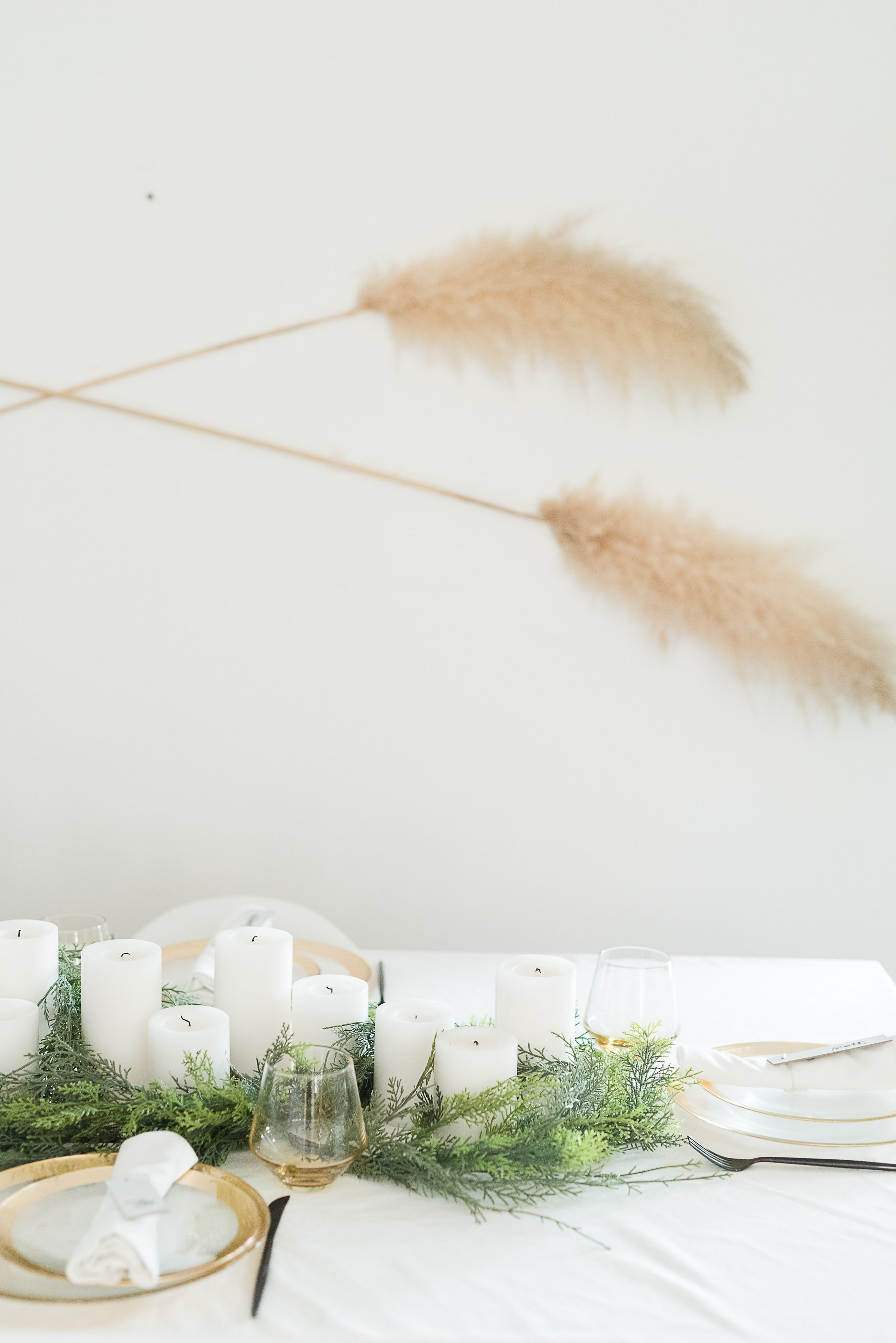 delegate and accept help
again, hosting thanksgiving is not easy! if someone offers to come over early and help, or bring a dessert or a side dish, say yes! unless of course, they want to cook something and you hate their cooking… then maybe you can say no. also i always have extra pretty serving dishes in case someone brings something on a platter i don't like, you can quickly transfer to one that matches your table and another crisis averted!
set the table in advance
setting the table can be one of the first things you do the week of, plus it will help get you excited when you see your pretty table come together.
if you wanna make things really easy, opt for easy, non (or less) perishable centerpieces, such as a whole bunch of candles like i did, and use faux greenery (or forage for free)! gourds and pumpkins are another seasonal touch that you don't have to worry about scrambling to go get flowers the day of.
pier 1 imports is the destination to find inspiration for entertaining. i love these gilded gold plates which are so special and so perfect for holiday dinners, and i paired them with these amber stemless wine glasses. all the products are available in store or on pier1.com. for the place cards, i just used some cute gift tags i had and tied them around my napkins.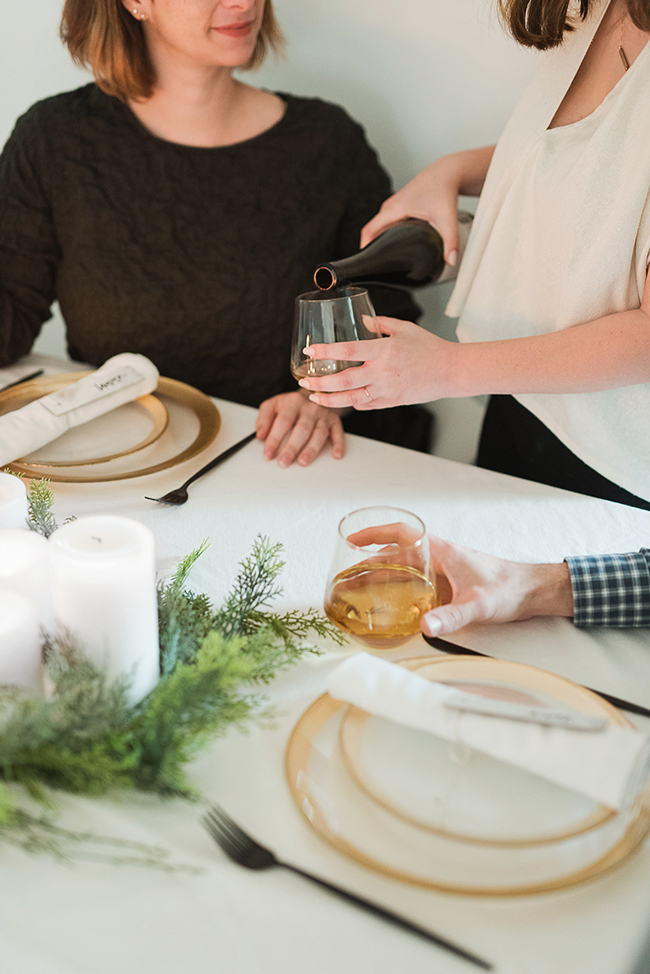 label all your serving dishes
anytime i'm hosting a dinner party, i always label all of my serving ware prior with post-it notes so that i know which foods i'm going to serve on which platters. it helps create an idea of what things will look like before the meal is actually ready, and again keeps your organized! this will also help ensure no one helping out uses that old platter that totally doesn't go with your tablescape vision.
shortcuts are a good thing
no one will judge you for buying a pie. in fact, the pie will probably be better, so don't worry about judgement!
make simple appetizers and have wine ready
easy cheese plates, frozen appetizers, shrimp cocktail and things like that are super easy to setup quickly and have out for when your guests arrive. make sure they don't give you any extra headache because no one is there for the appetizers. having bottles of wine ready to go will also keep you from stressing out to rush when your guests start arriving.
designate someone to host while you prep
and to truly make sure you're keeping it cool while you're finishing up the meal and guests are arriving, have your spouse/friend/sibling/whoever take over hosting duties to take the pressure off of you. the last thing you should be worried about is dealing with small talk!
enjoy yourself
while it might be the most stressful dinner party you've ever thrown, don't forget what thanksgiving is about, be present and have fun! remember what matters, and that no one cares if the green beans are undercooked or the gravy is too thin.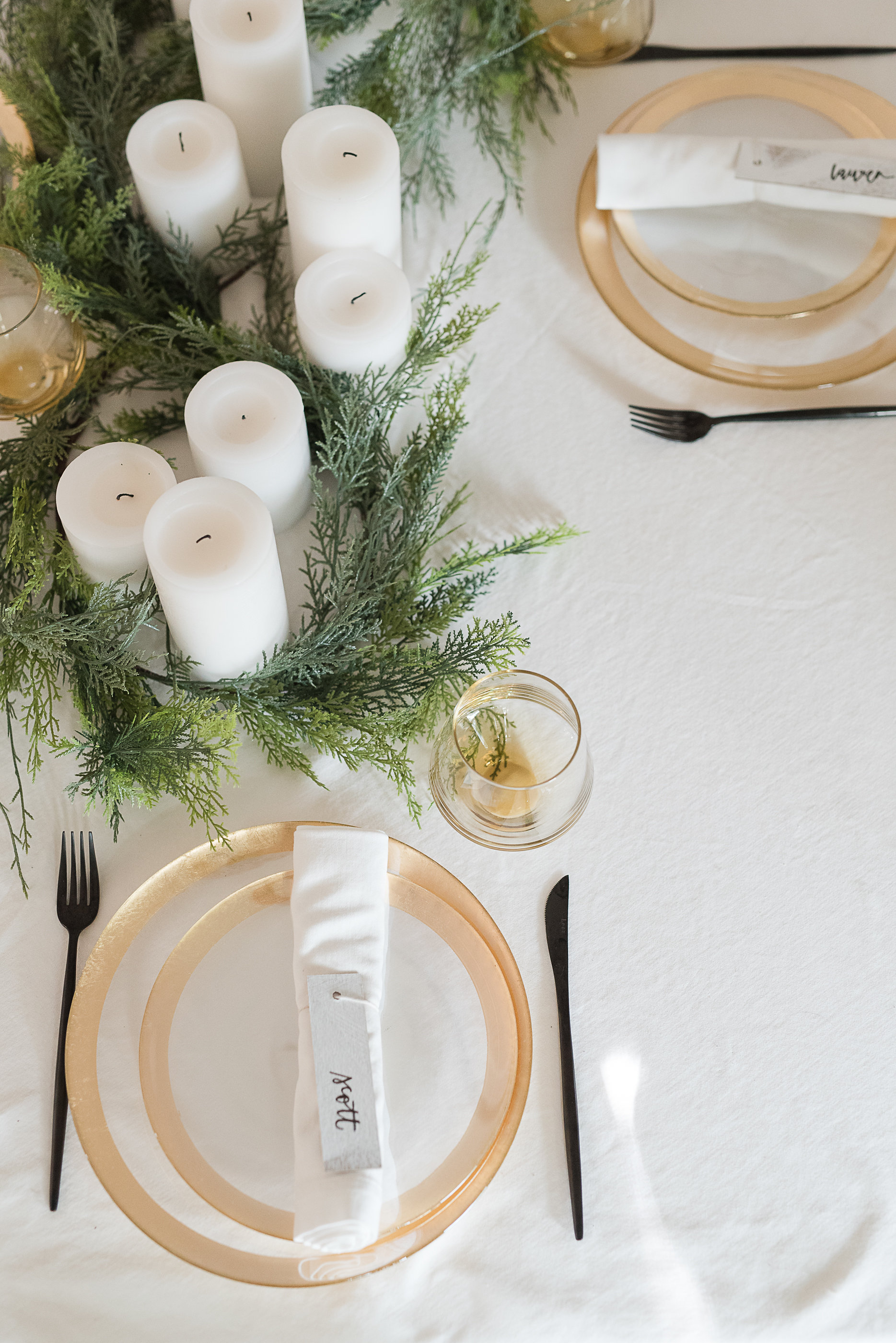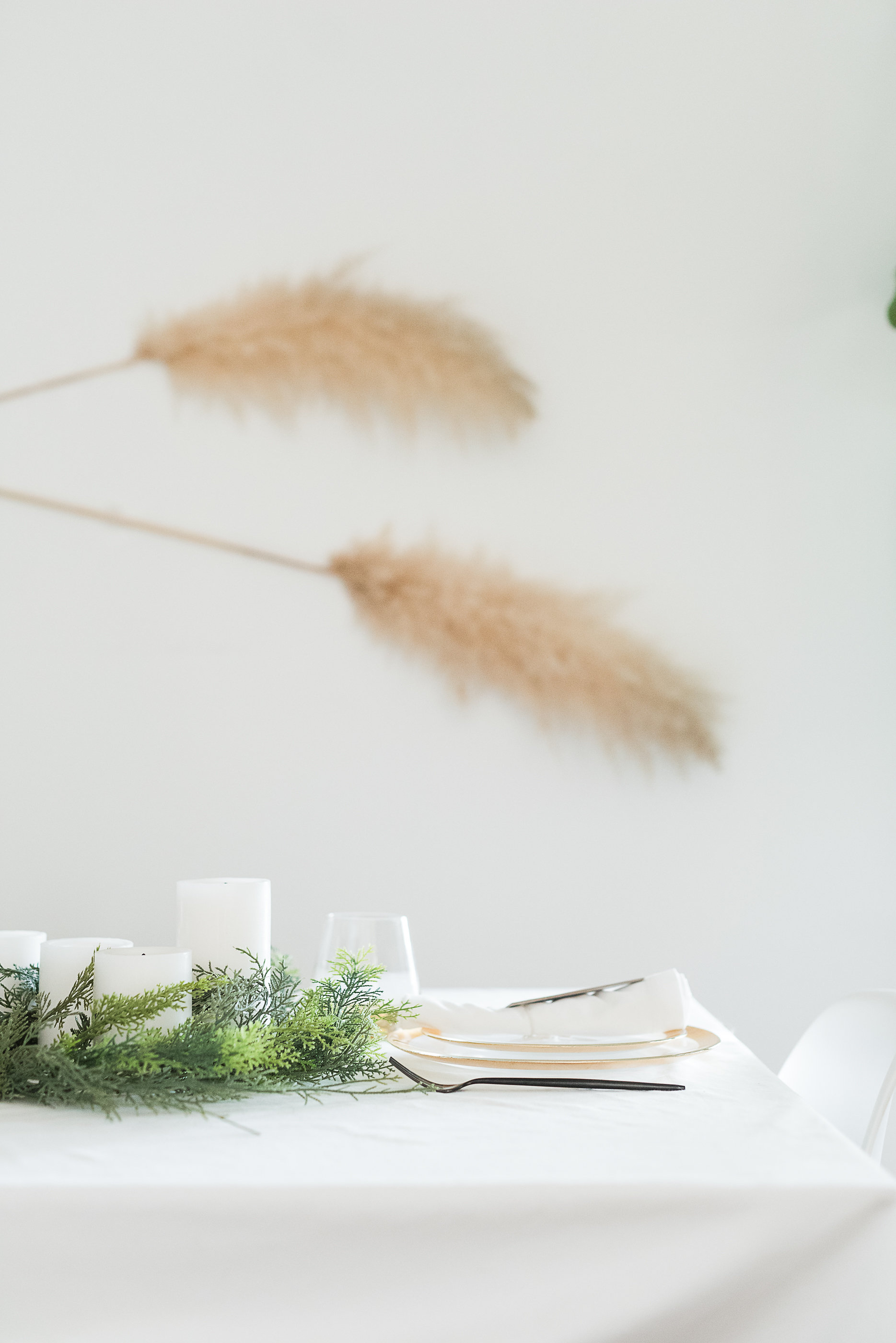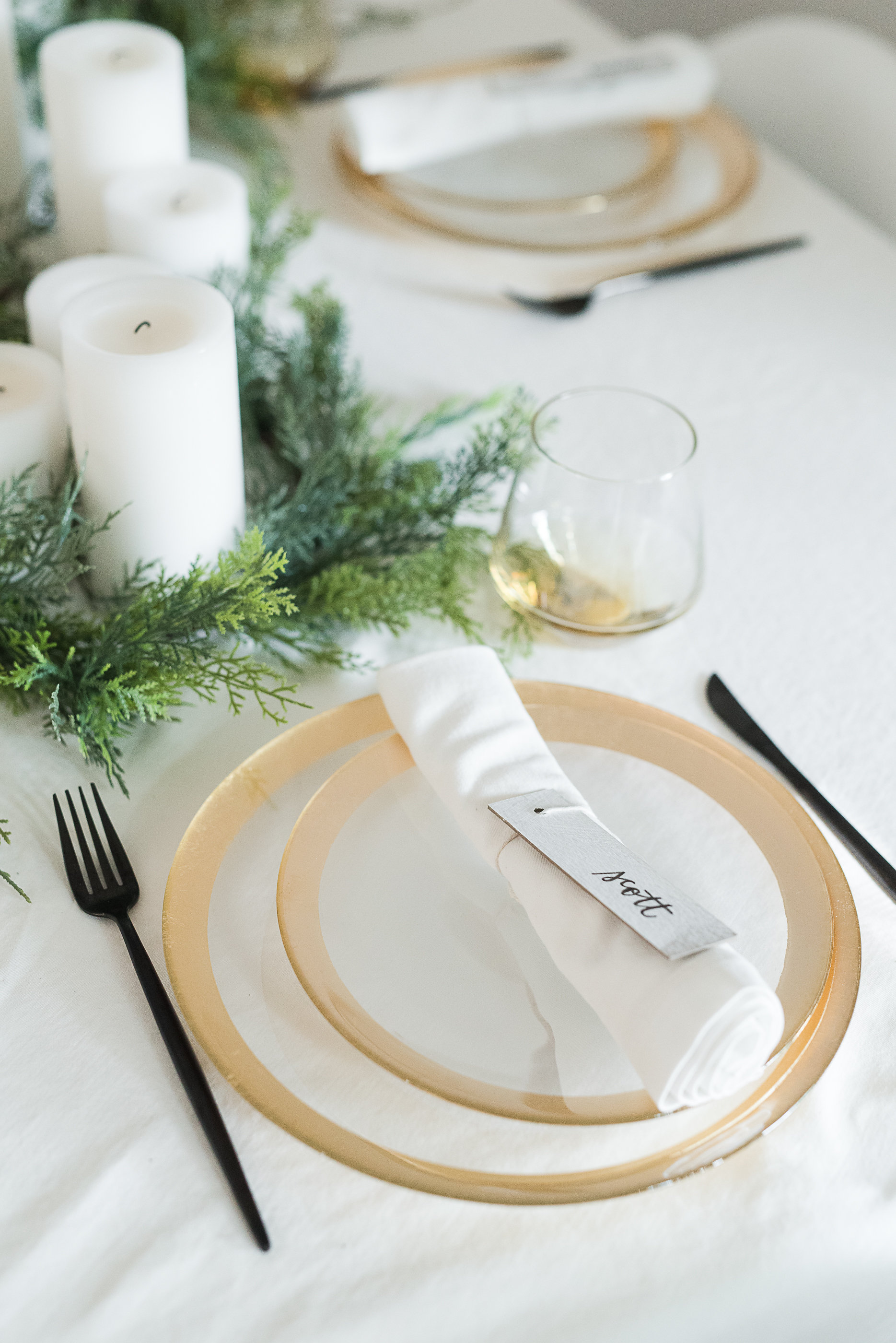 product sources
---
this post was in partnership with pier 1 imports. thanks for supporting the sponsors that keep the content coming.