our dining room : the plan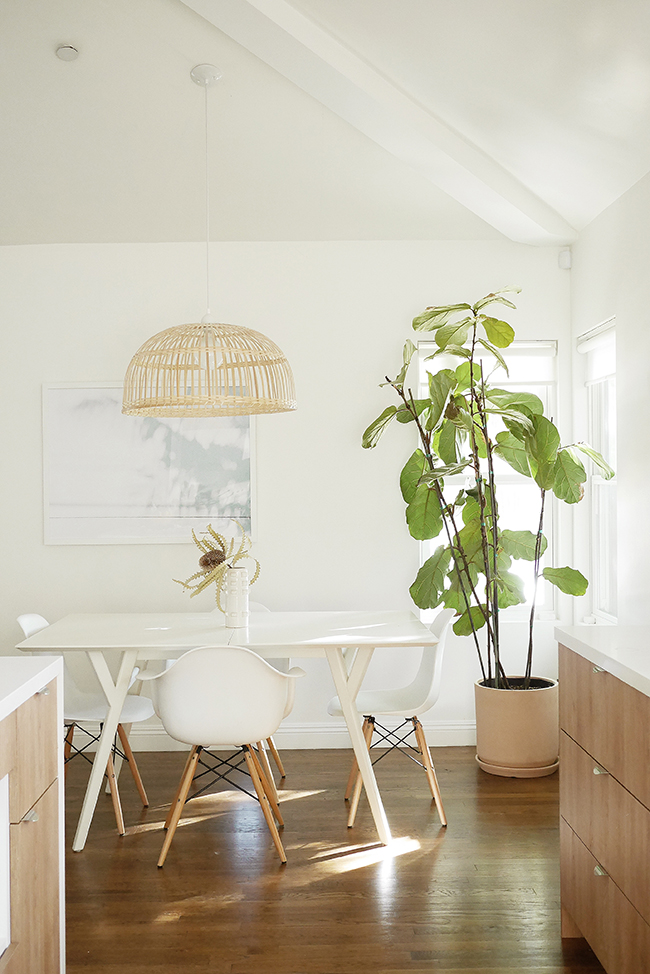 you've seen our house a lot, but i really never show off our dining room much, and while its really not bad or anything, its just a pretty whatever corner of the great room that i never gave much thought. so i decided i wanted to give it some thought now. when we redid the kitchen, i was trying to figure out what kind of storage to add next to it, but thought that a tall buffet or sideboard would feel cramped. since its such a small space, it's also really cramped with the couch and chair right next to it — so basically its cramped. so… we decided to do a built in nook instead. it's been a project that has been on the back burner obvs, but i decided it would be a fun easy room to work on rn and i'm excited for it to be way more than basically just a table and chairs.
i've always loved dining nooks, and while kinda nervous that we will only have a nook which is pretty informal when you don't have a formal dining room, i decided that doesn't really matter. we always have our backyard for entertaining as well so i think it'll work out fine.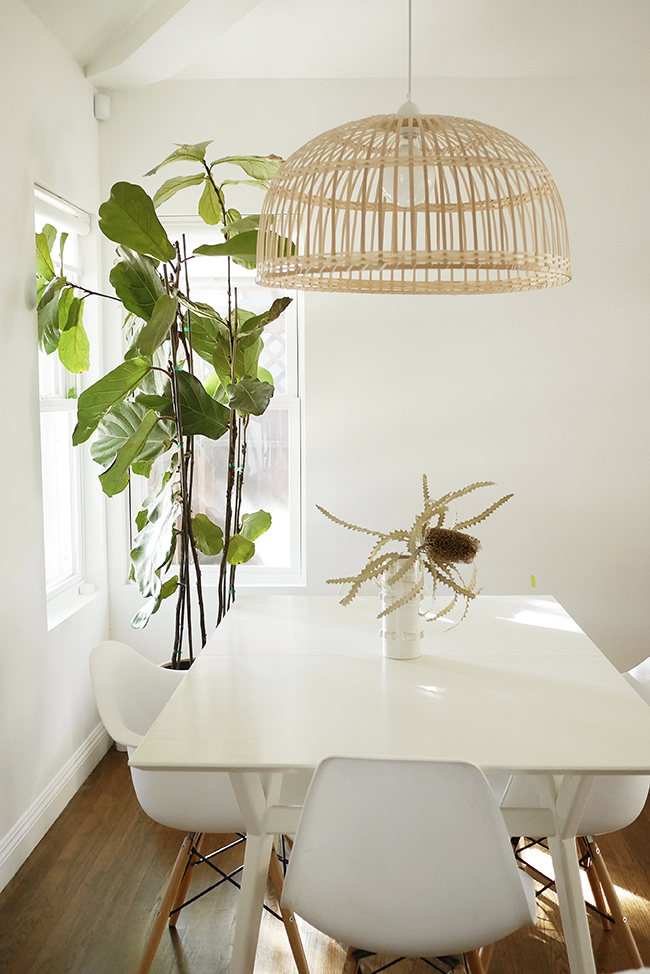 built-in seating
we're going to use two dressers from ikea, with drawers so that we have extra storage we'll use for serving ware and need desperately now that arlo is going to need kitchen drawer space too. we talked to my contractor/carpenter about building something custom, but decided this was a way cheaper way to go. we're going with one longer dresser and one shorter one, and then filling the corner with a box. i'm going to get cushions made to make it cozier than sitting on a dresser. i haven't decided the fabric yet but i think we're gonna go with an oatmeal colored, machine washable linen, and maybe i should scotch guard it…? i'm also gonna add some throw pillows. 
lighting
we're going to move the light over to be centered over the new table location, and i've been in love with this beauty for a long time, so i'm sooo excited for it. i'm going to be a little sad about saying goodbye to our big rattan pendant because i do still like it and it was the first thing we bought for our future house before even finding a house (we kept it in the bathtub along with all our wedding gifts we waited to open till we had our house).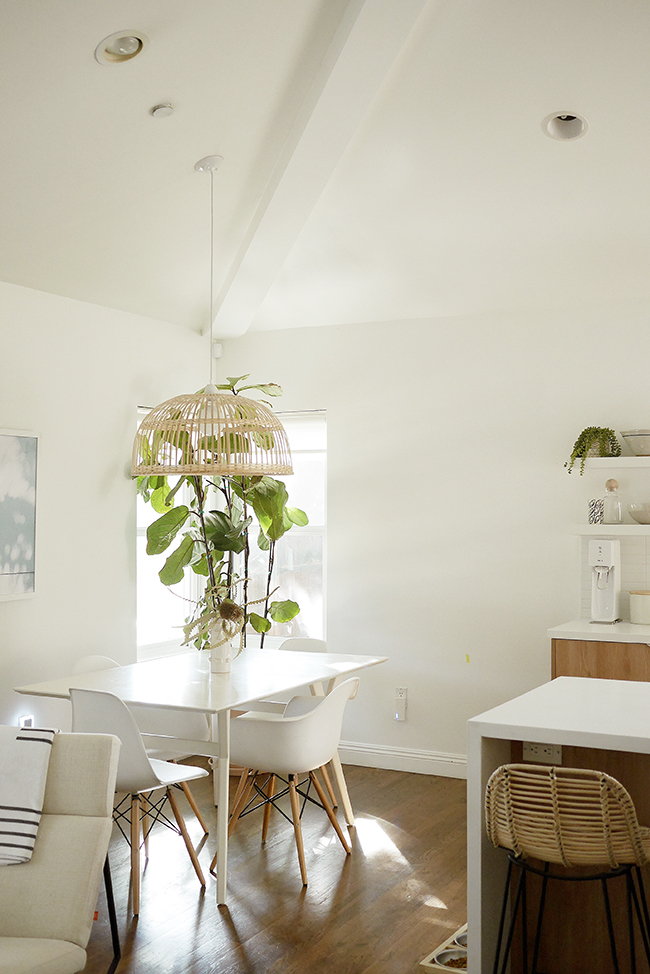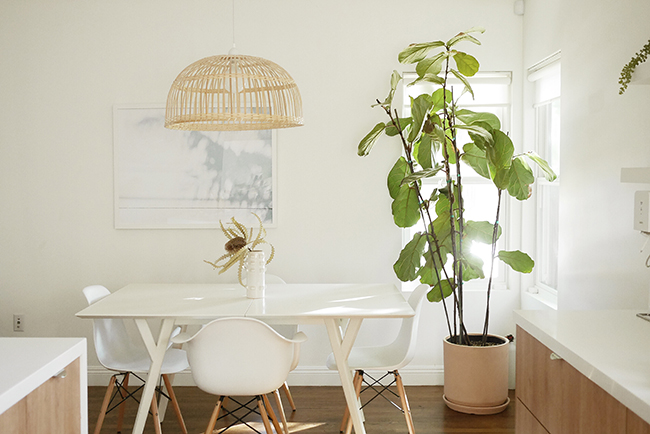 furniture
i have always wanted cesca chairs, always. we had them in our kitchen as kids and as much as i asked if i could keep them, it never worked out and i didn't want to ship them all the way from boston so i gave up on the idea. but now we're getting some and i am so excited! i feel like they never go out of style (except i am a little worried that i'll be bothered by the fact that they kinda match our rattan barstools and then i'll want to get new barstools lol)
i'm also so excited that we'll actually have the space for arlo's high chair! he just started on solids and i can't wait to have him sitting at the table with us someday. we have the most gorgeous high chair that goes perfectly with the rest of the space.
and even though you totally thought i'd get a white dining table, i decided a wood one would look better. because i'm totally unpredictable. (and because we have a white coffee table so i thought they'd like match maybe?)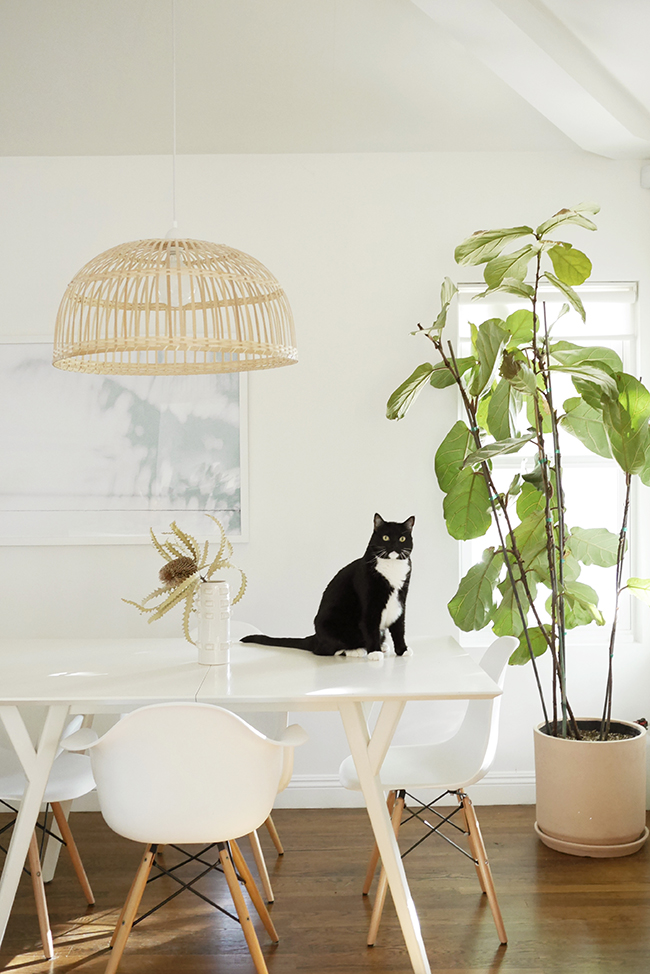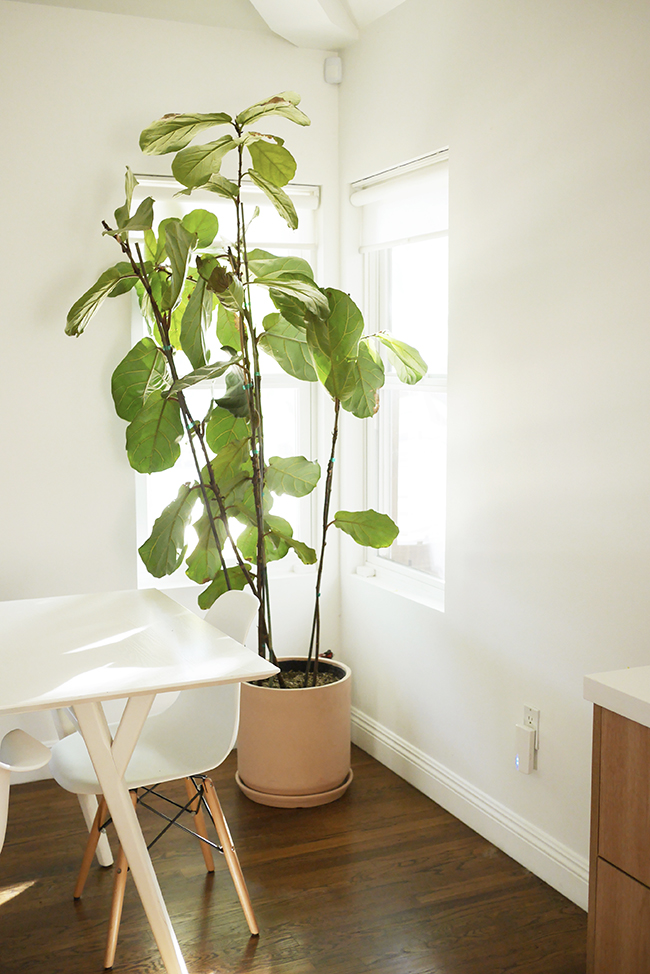 unfortunately we're gonna have to move the fig that we've now kept alive for a few years out of the bright corner, but i saw a photo recently of it from two years ago and it looks way shittier now so i don't feel as sad about it. i think i might put some hanging plants up in the corner also.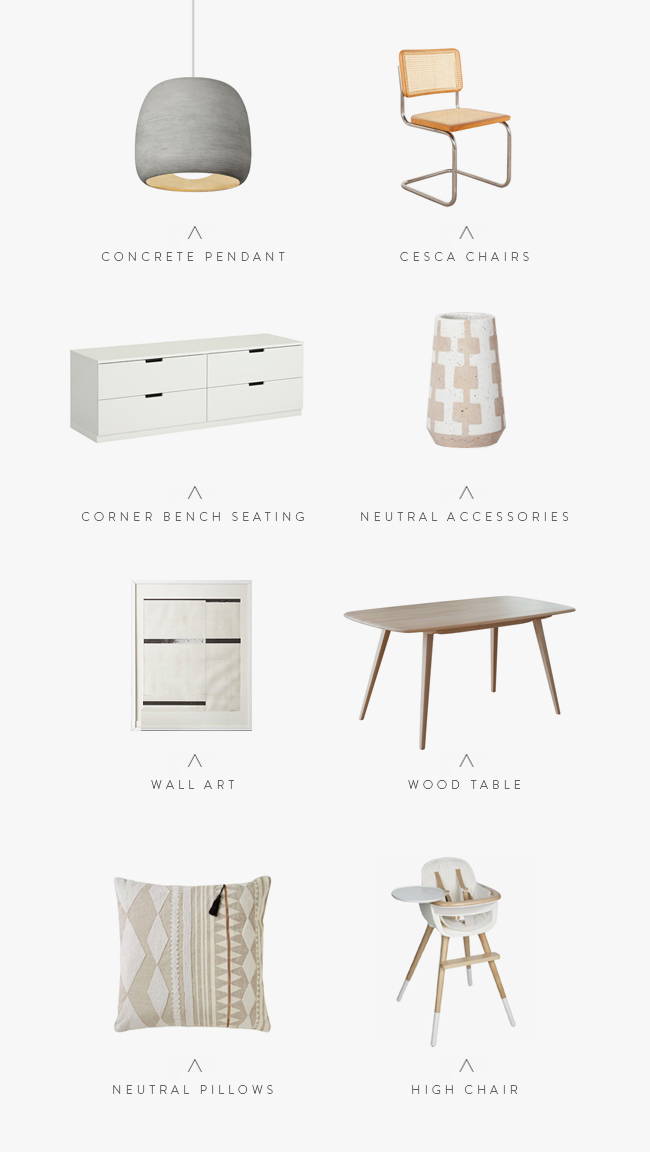 sources