DIY wood + rubber band menus ( with free printable )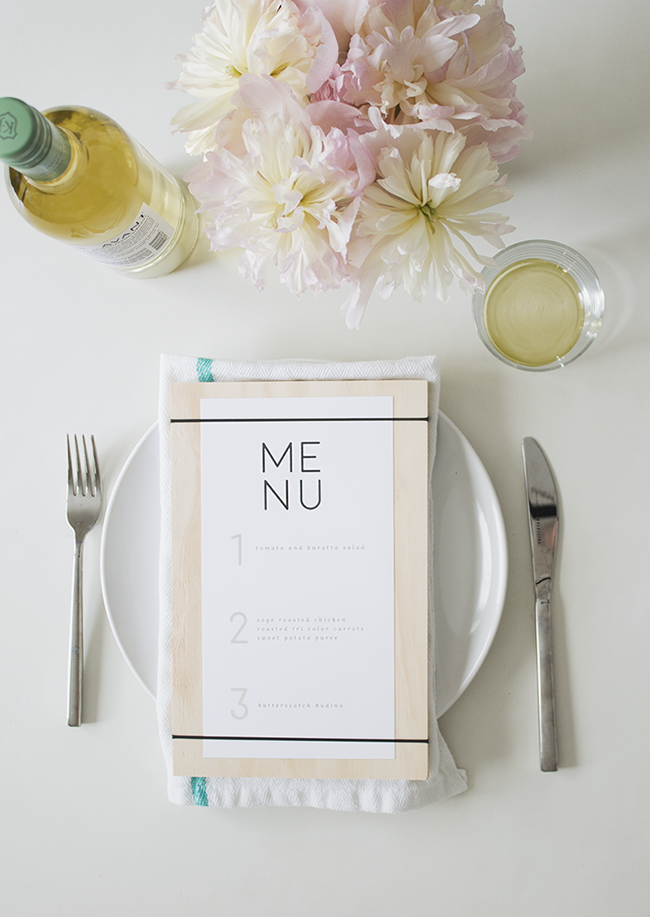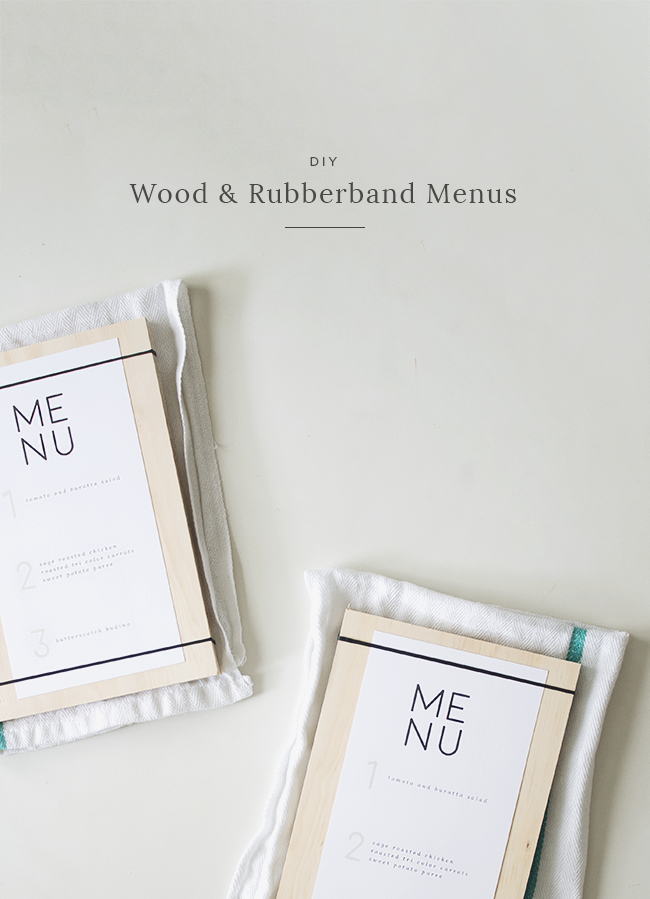 you know those little finishing touches that take your casual little dinner party into one that your guests remember forever and tell everyone about what a good hostess you are? yeah, those are super fun. like place cards, menus are totally one of those things. you can obviously just verbally tell your guests what you're eating, but there's something very exciting about having a menu outside of a restaurant.  
when we were on our honeymoon in tulum, i noticed lots of places used menus attached to a wood board with rubberbands, and i loooooved it. so i wanted to recreate it at home because it's so simple and you can keep a stack of the boards and swap out the menus all the time.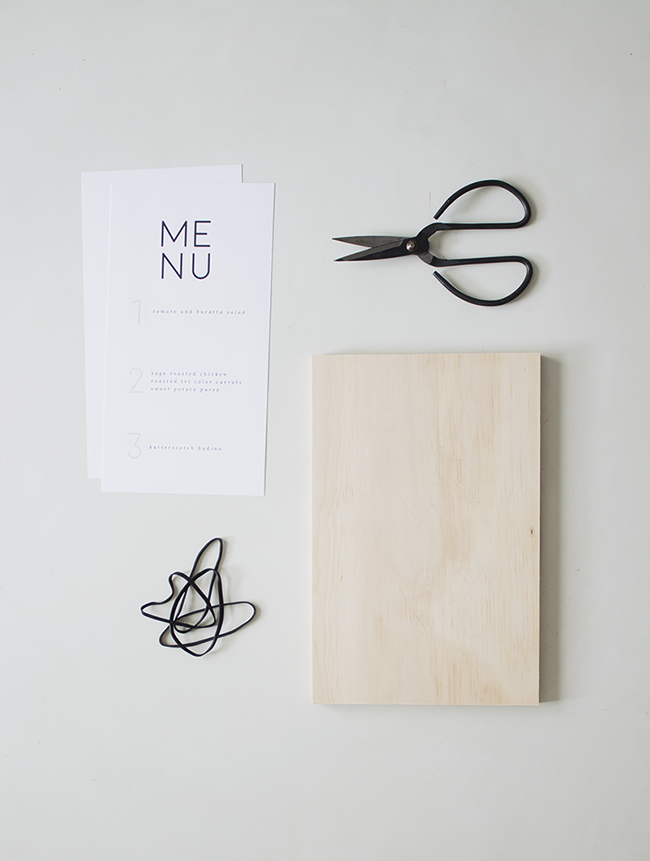 speaking of the menus, i designed this cute modern menu that is totally editable! you can easily just replace the template text with your own menu, and then print! i'm sharing the printable over on the kendall-jackson blog today!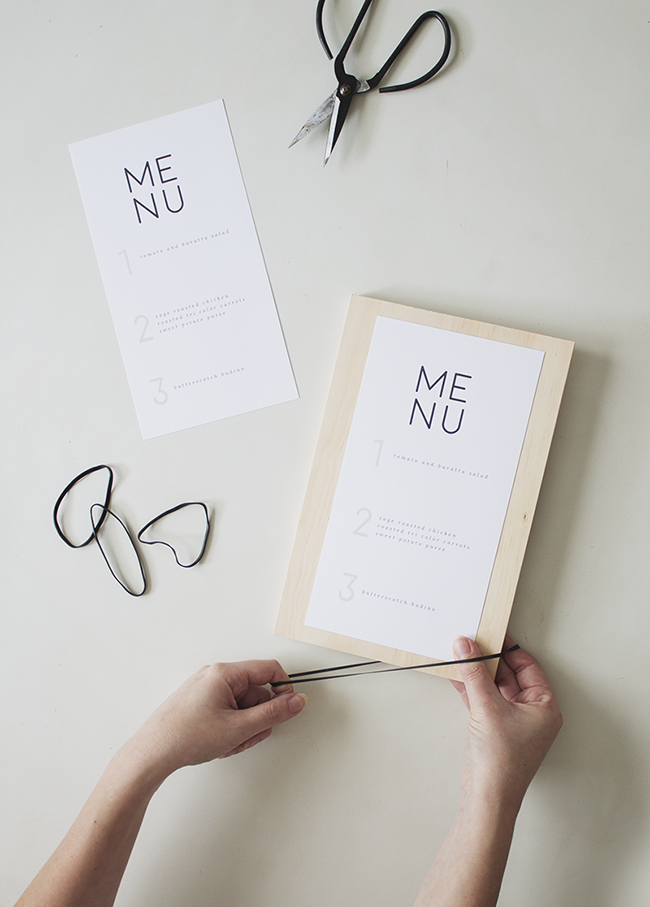 materials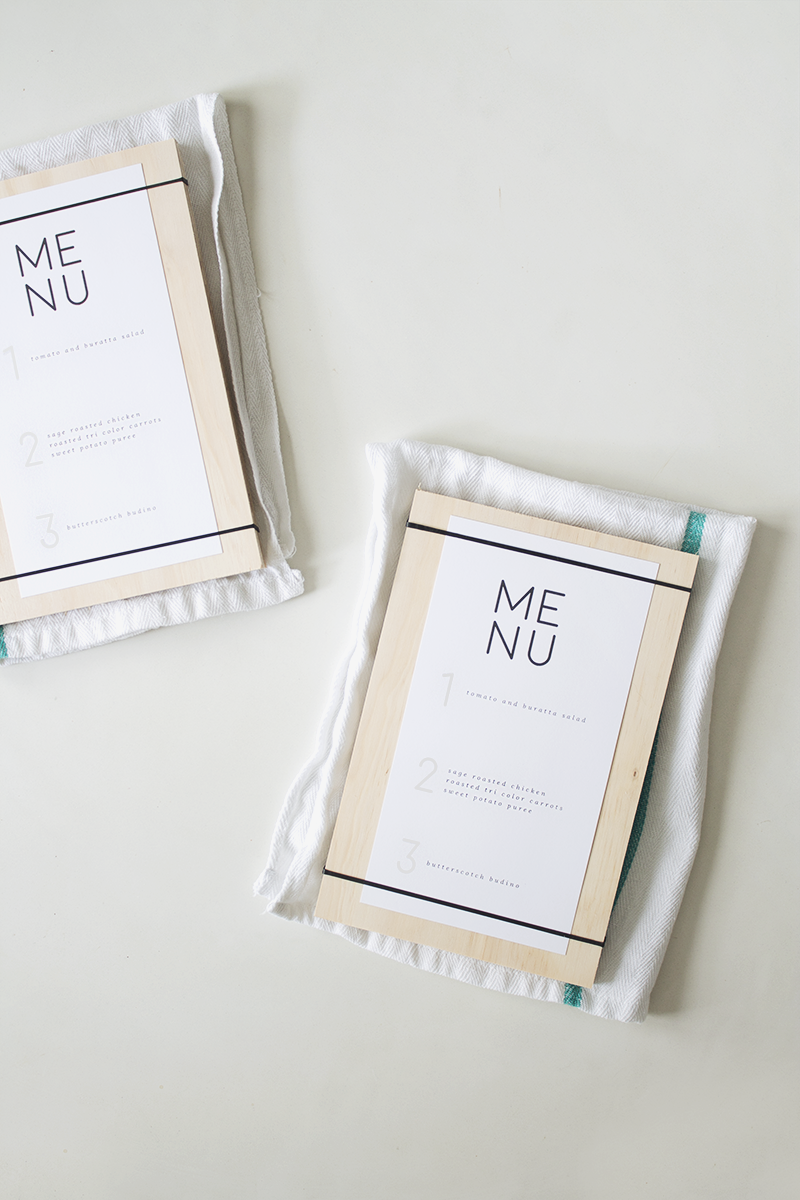 directions
either cut pieces of wood yourself, or have them do it at the hardware store.
print out your menu, cut to size ( i like the look of the menu being about an inch from the edge of the wood ). hold in place and simply attach by stretching a rubber band on the top and bottom.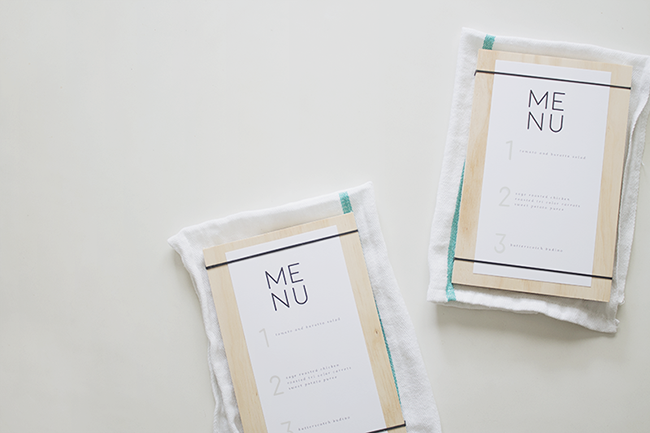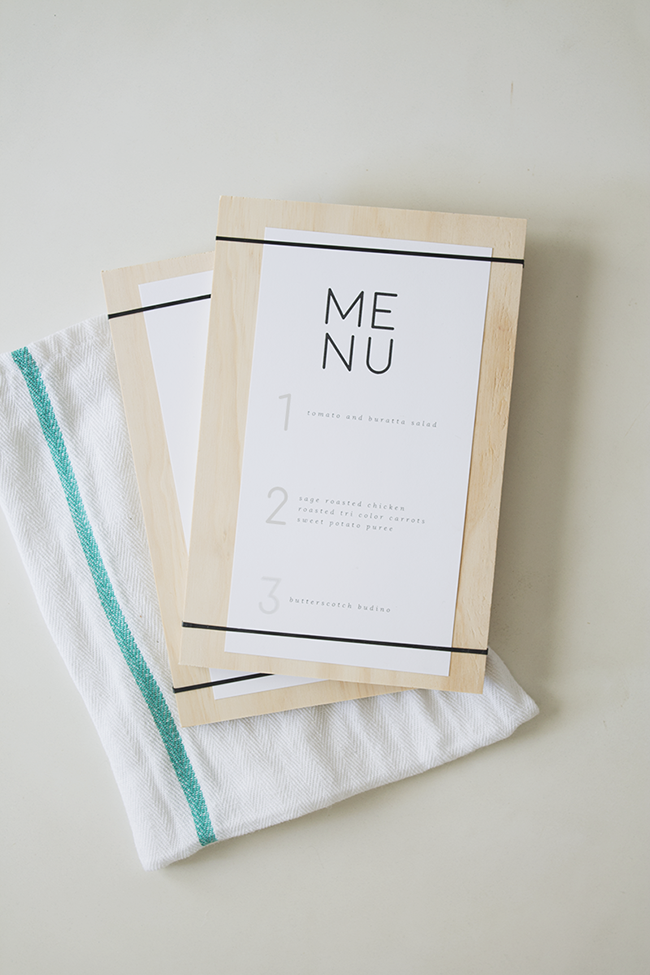 if you're having the hardware store cut pieces for you, i recommend getting 6-8 cut so you can just keep them stowed away in your dining hutch and use anytime you have a dinner party!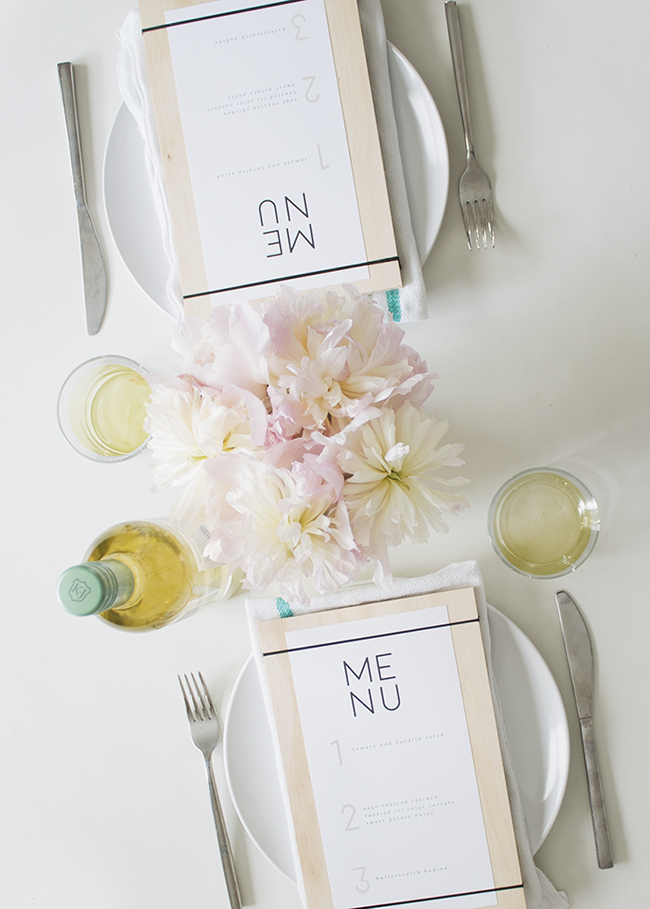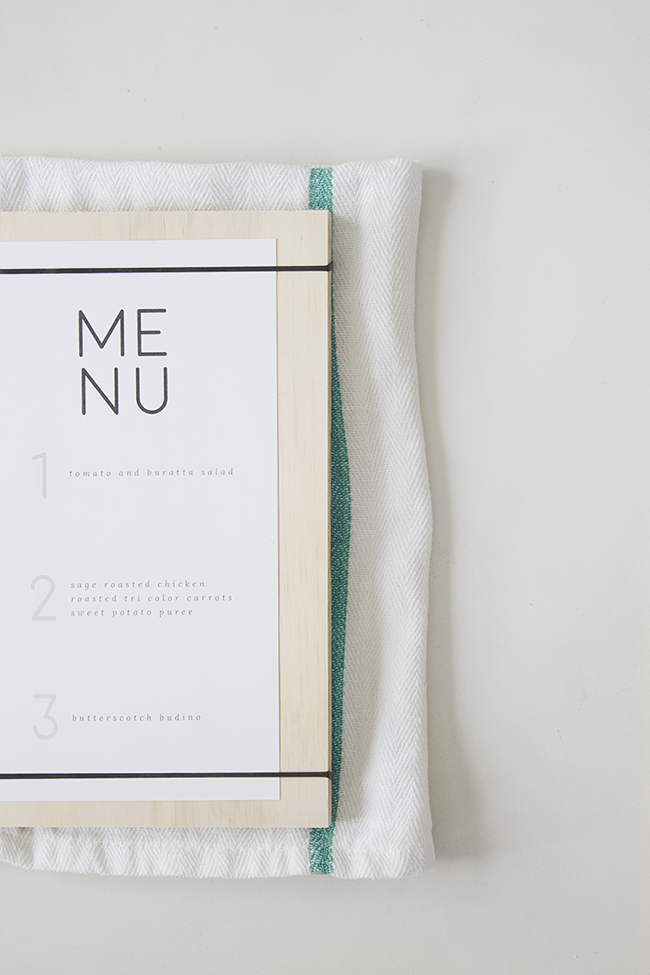 THIS POST WAS IN PARTNERSHIP WITH KENDALL-JACKSON.
ALL OPINIONS ARE 100% MY OWN.