our master bathroom : the plan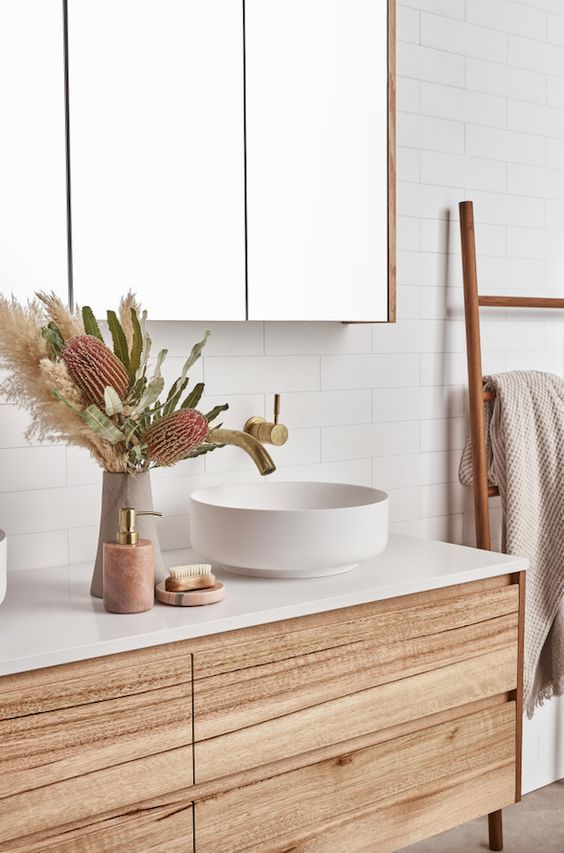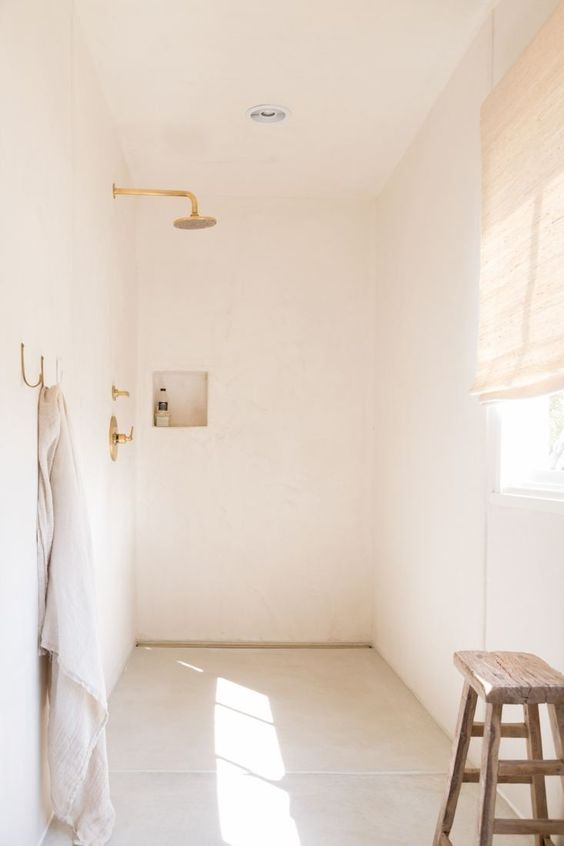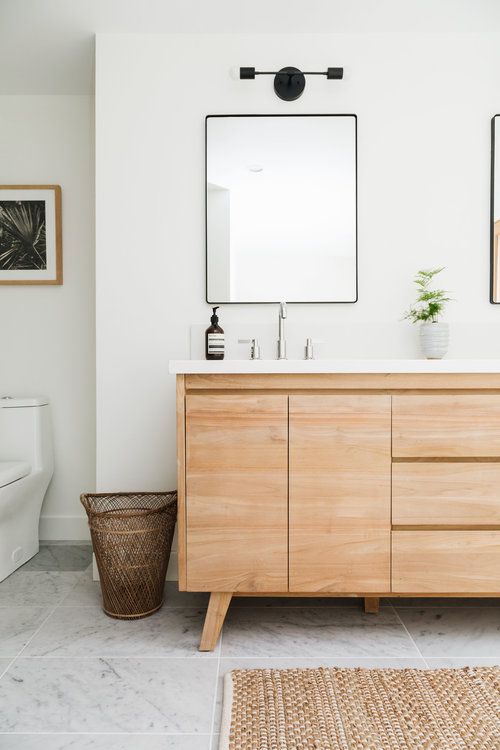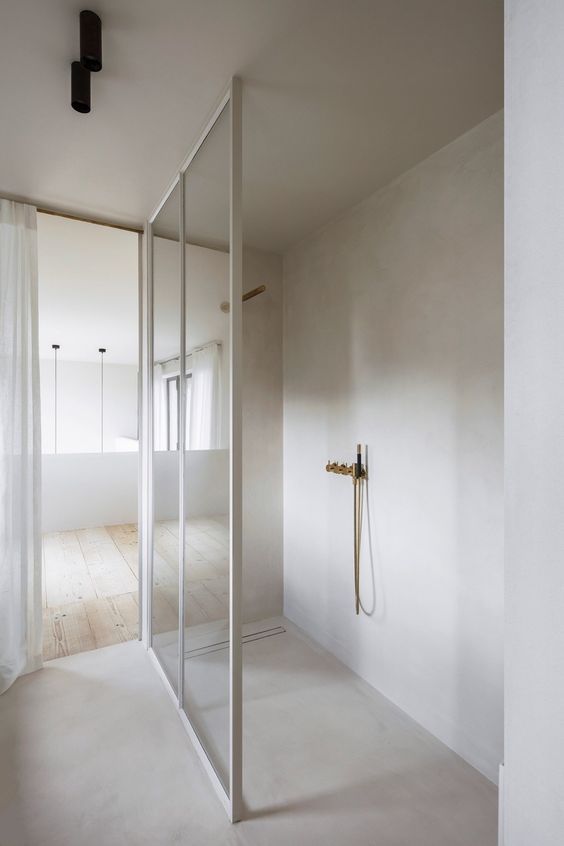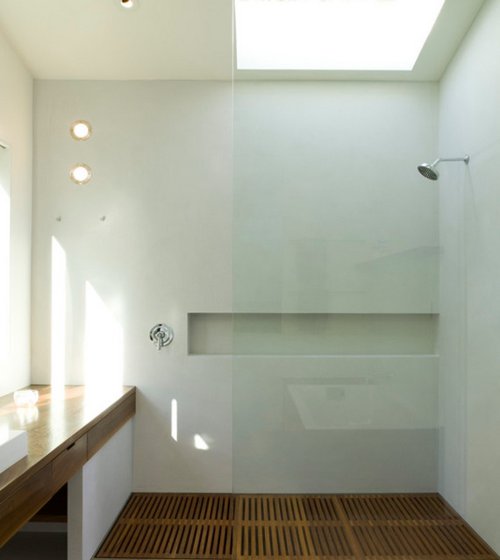 our final room renovation! it's actually sort of sad! but also so happy. we chose to do our guest bathroom before the master because it's the one everyone uses and we wanted to have it nice for arlo, but oh man i am so ready to enjoy our own bathroom.
now our current master bath is very "nice", we have a big walk in shower, nice shower heads, double sinks, for someone else it might be just perfect the way it is. but as you can see from the before photos at the end of this post, it's NOT MY STYLE WHATSOEVER AT ALL NOT ONE BIT. but older people love it! my dads friend was visiting and couldn't believe i wanted to renovate it after renovating it once before– i was like wait what lol i didn't renovate it!?! my aunt, my dad, my mom, my mother-in-law have all suggested they like it as is, but i've turned the whole house into my style, it would be pretty strange to keep this room as is at this point.
anyway, i am so excited about the design of this room, it feels like more than any design i've done so far but maybe thats because i can't remember the other ones because they were a while ago now lol.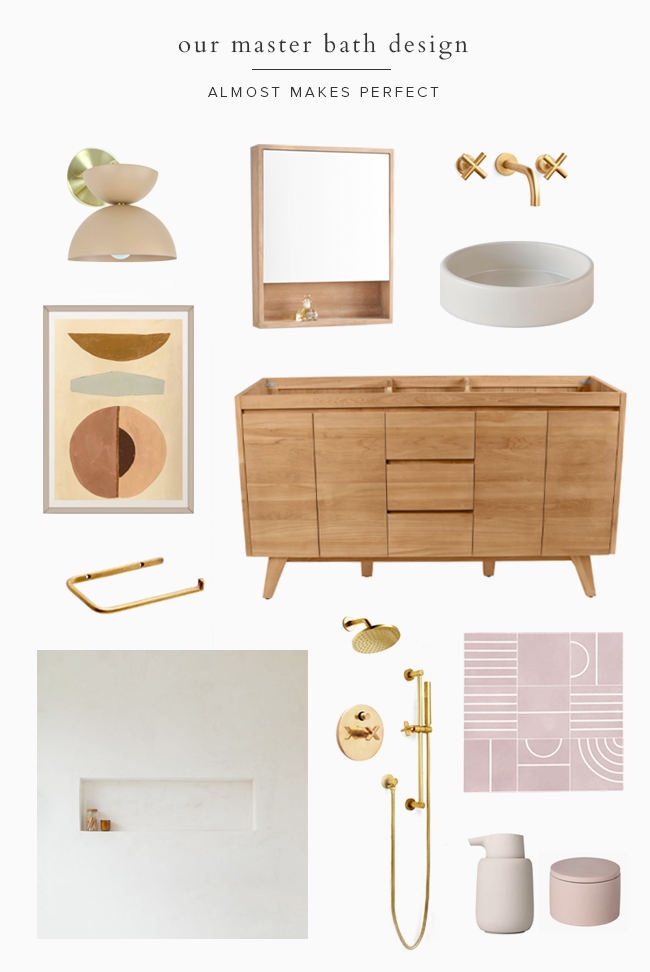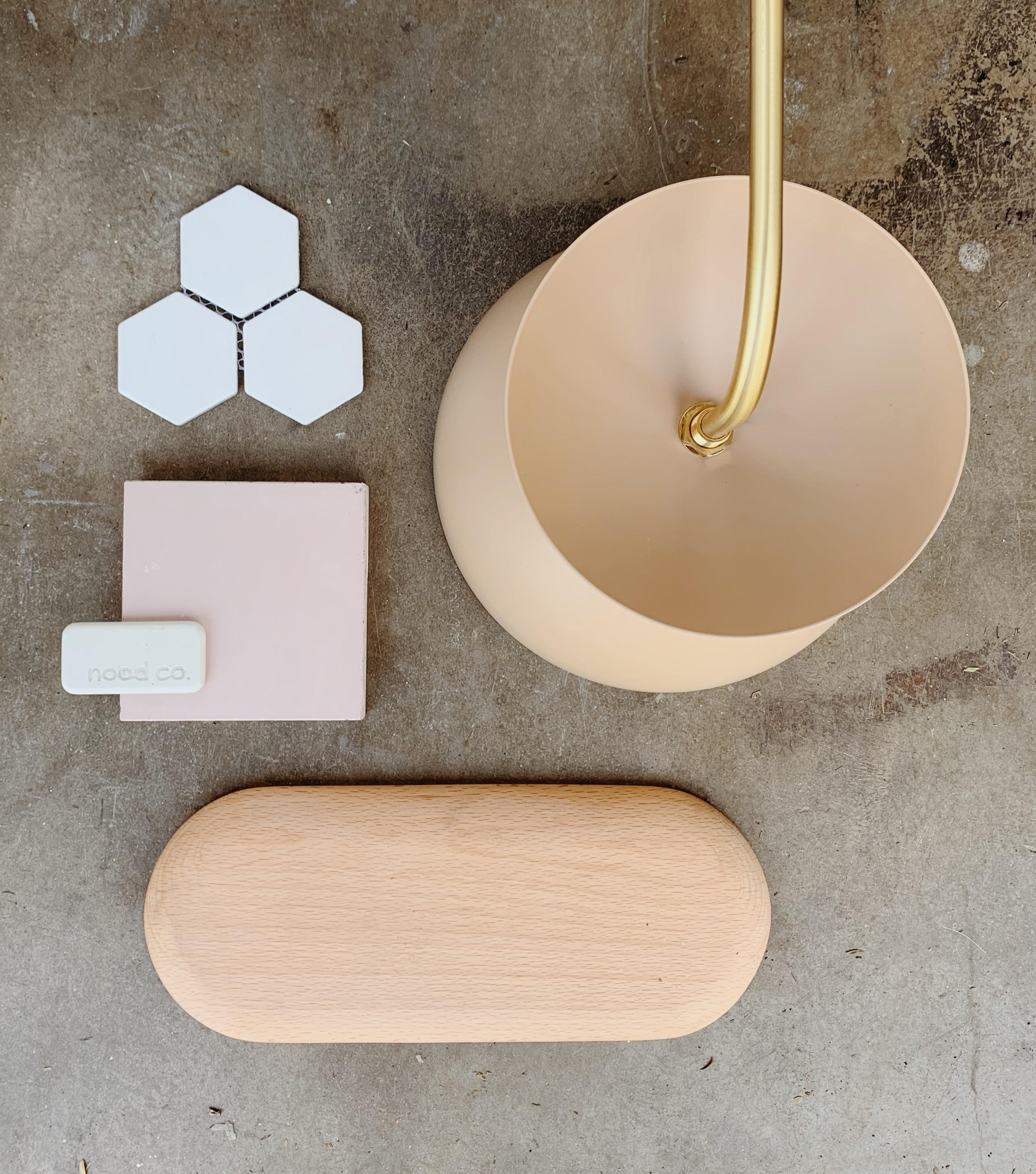 vanity & medicine cabinets
it took me sooo long to find a wood vanity i loved, that was actually the size we needed and not a zillion dollars. i love that it's real wood and has a bunch of storage, because we very badly need all the storage we can get. but it's so hard when you're shopping online for big pieces like this and you just have no idea how it'll look in real life. i ordered it hopeful it would be pretty in person and then i saw it in use here and was so excited to see how good it looks!!
even though it seems like it's more chic these days to use pretty mirrors, i really wanted medicine cabinets because of that storage issue i mentioned — we both have a lot of products and i want them to be hidden unless they're pretty. when i saw these ones from build.com, i loved the idea of double wood and i love how they have the little shelf! (i'm just hoping that they basically match since they're from different companies)
faucets
in both our kitchen and guest bath, we went with nickel because i've for some reason always been shy about using brass or black since they're trendy. but since it's our bath, i really loved the idea of brass and the faucets feeling special. and since this whole bathroom is trendy af, i'm going all out! the shower trim and wall faucets are all by watermark from rejuvenation and are soooo beautiful! we are removing the rainfall shower head we have currently because we never use it, but keeping the hand shower.
sinks
i was originally planning to do under mount sinks but when i saw nood co's concrete sinks in kelly's bathroom, i totally changed my mind. they are so cool and special and i love that the bottom is flat so they aren't all splashy. they make them in a bunch of beautiful pastels too, plus they will sort of match my plaster shower…
plaster shower
so i had planned to do another stack bond white subway tile in the shower, until one day i was on pinterest and realized how much i love the look of plaster in bathrooms and became obsessed with the idea. we're going to use this stuff called merlex super shower and i am super stoked on it. but since it can be slippery, we're using this large penny tile on the shower floor from bedrosians tile.
floor tile
i debated this decision for a while, but ultimately i thought it would be fun to do a bolder pattern tile than i would normally. the rest of our house has been pretty simple and safe, so i thought the master should be the place where we do something a little more exciting! we're using this suuuper cool tile from concrete collaborative x sarah sherman samuel, i love it so much.
accessories
i looked for pendant lighting for a long time and fell in love with so many that didn't seem like they'd cast enough light, finally found these gorgeous ones from triple seven home that i just am so hopeful will be bright enough haha. still deciding on some of the accessories, but just bought this simple brass toilet paper holder, and this print for the wall. also debating soap dispensers and canisters forever because like how else could i spend my free time?
general improvements
you know how everyone always says you should live somewhere for a while before renovating so that you can make the best decisions to improve the space or whatever? in this case they're right, because we've had the house for years now, i know all the things that drive me insane that need to be fixed.
our shower door is butted up against the bench, so it's over pretty far to the left, and in order to turn on the shower you basically have to walk in, get wet and jump out as fast as you can. if you have the shower running and need to turn it off, it's not possible. so i always thought it needed to be like that until i started doing research on shower door companies and noticed it can be wherever we want. so going to replace the shower door with one way over to the right so that i can actually reach the faucet without stepping in hopefully. it also currently has that weird elbow joint that doesn't actually need to be there, so i'm looking forward to never seeing it again.
right now we have two little shelves on each side of the shower so we end up storing all our products on the bench, therefore we never sit on the bench. we're going to make a large niche to span across the back of the shower and finally we can use the bench to sit on! i plan to get some waterproof books pronto lol.
the bathroom is the darkest room in the house, because it's behind our pergola and only has the small window which barely gets any light. i had a dream of putting a big skylight across the shower but sadly the ceiling won't allow for it, so instead we're going to add two VELUX 14″ sun tunnels in the shower to brighten up the room up.
the current vanity is also super deep, so i usually end up sitting on the counter to floss or pluck my eyebrows. very much looking forward to a normal depth one!
and as always, here are the before pics…! and please don't tell me you like it the way it is lol. (ps as you can see we don't even have a toilet paper holder at the moment haha)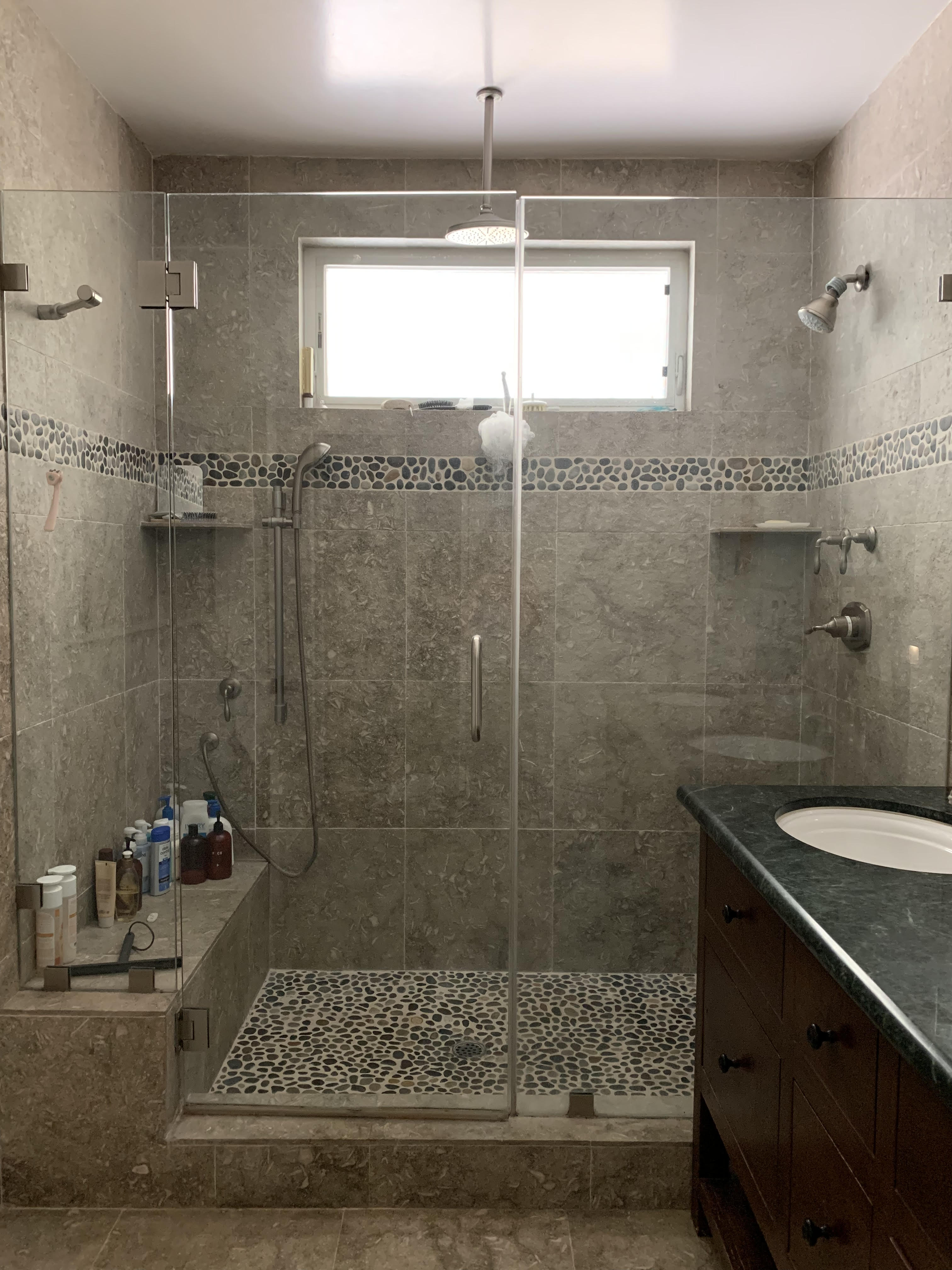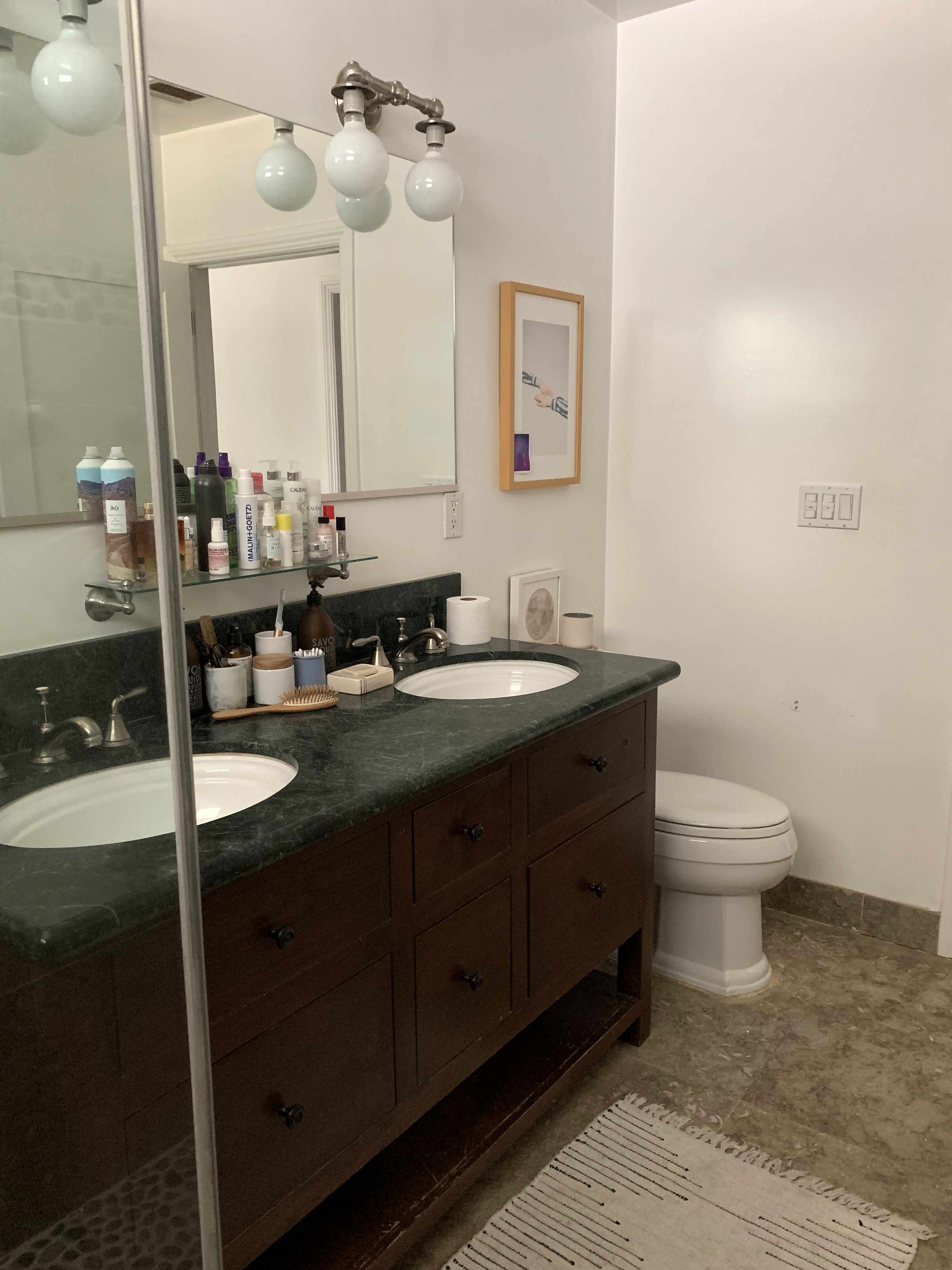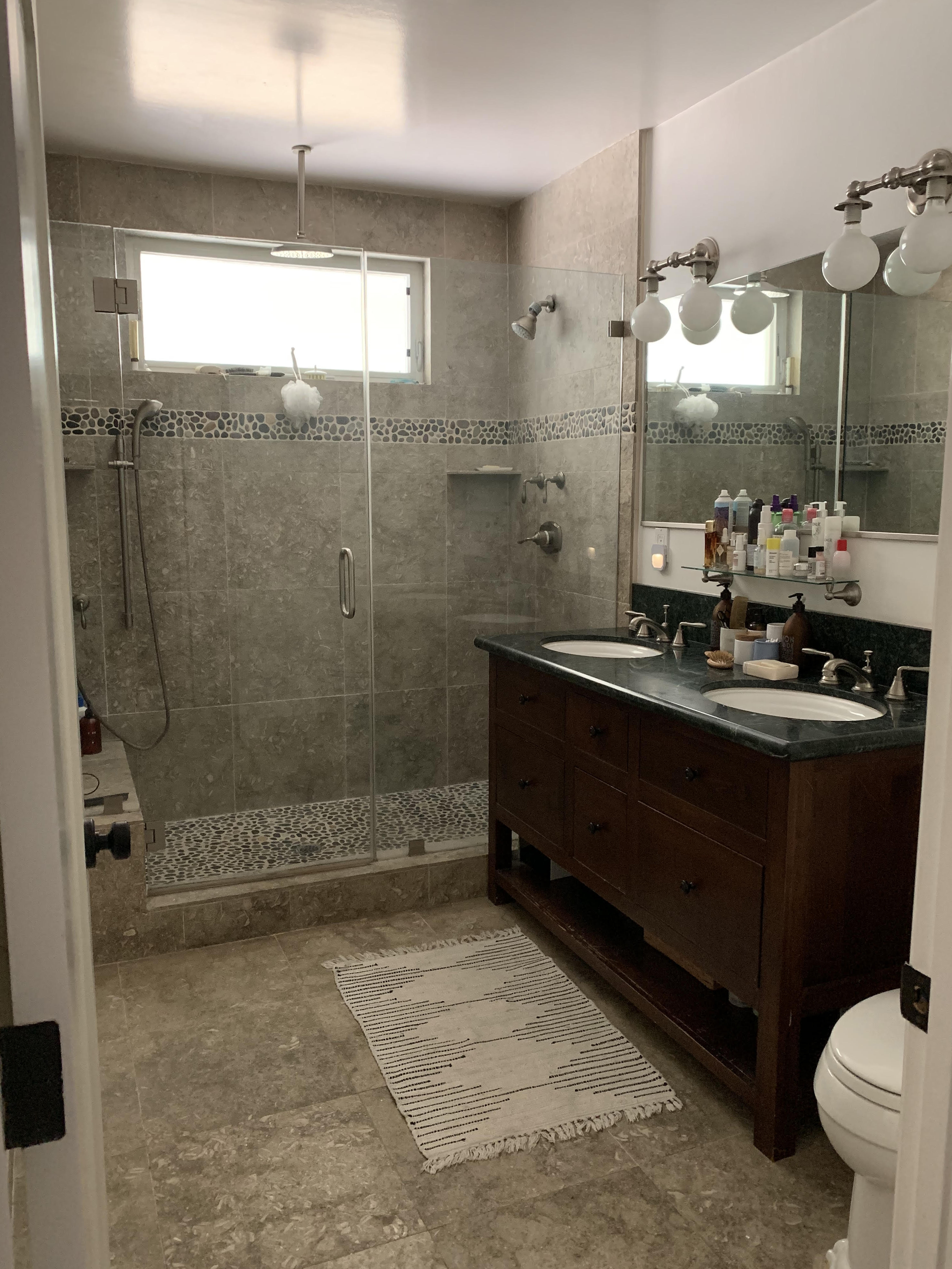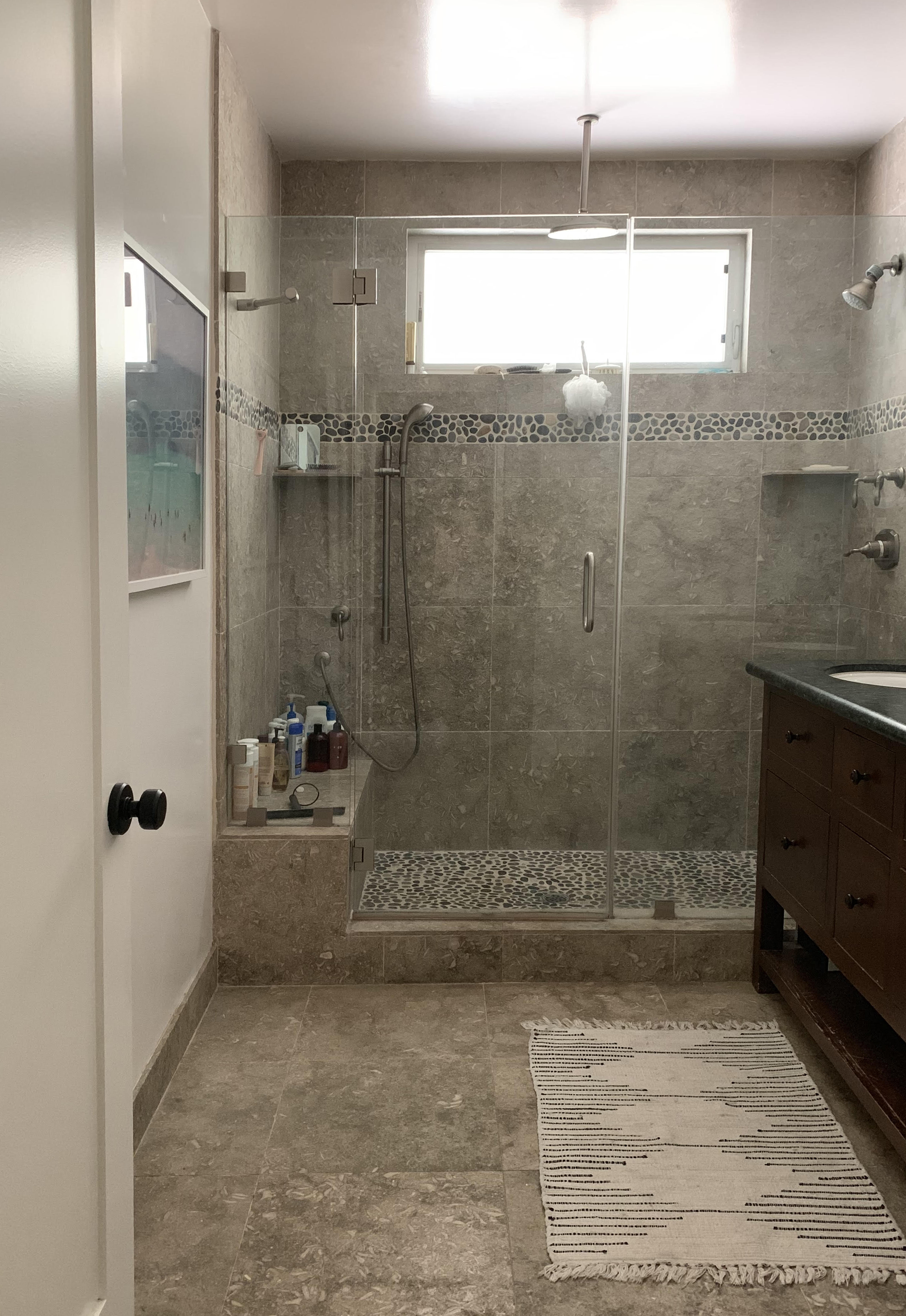 anyway! demo starts this week and i can't wait to share updates with you! i'll be posting on stories as the renovation is happening so follow along on there.