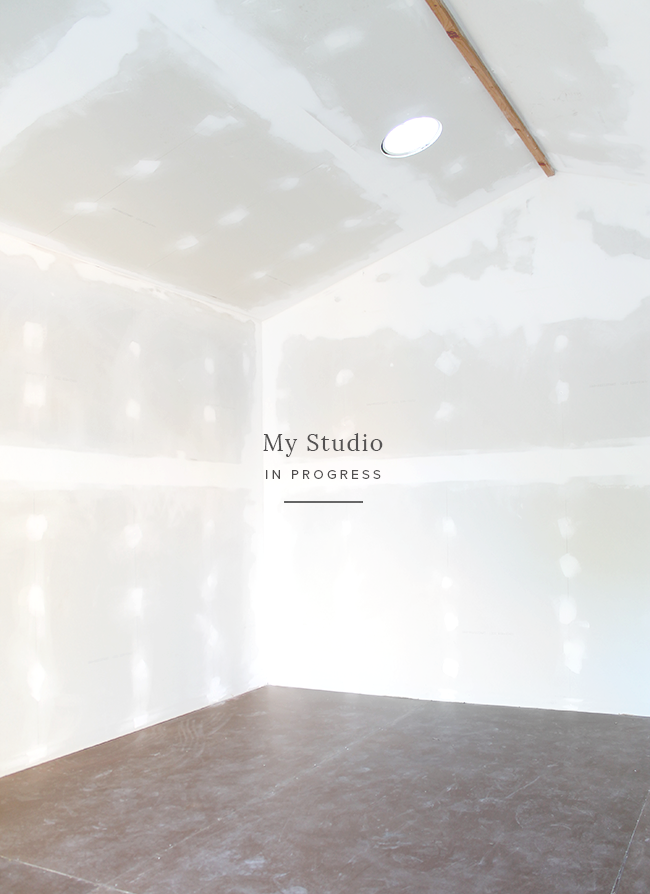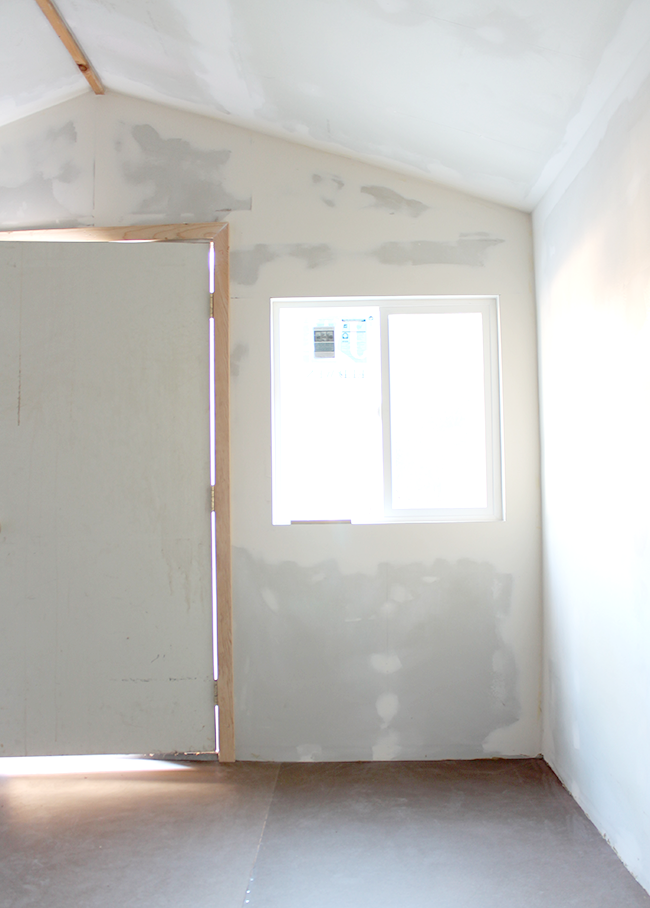 since i last updated you guys on the studio, there has been a lot of progress! i feel like i can have it basically done by january and start moving my things in. after i had it the shelves demoed, and the room insulated and drywalled, TaskRabbit reached out to me about having a tasker help out – which was perfect timing because i need all the help i can get before the holidays.
the app and website are super easy, you just say what you need help with and they match you with a local tasker who's qualified and totally upfront with their hourly rates. i'm for sure gonna use it again to mount our TVs and hang a new light we got for our guest room.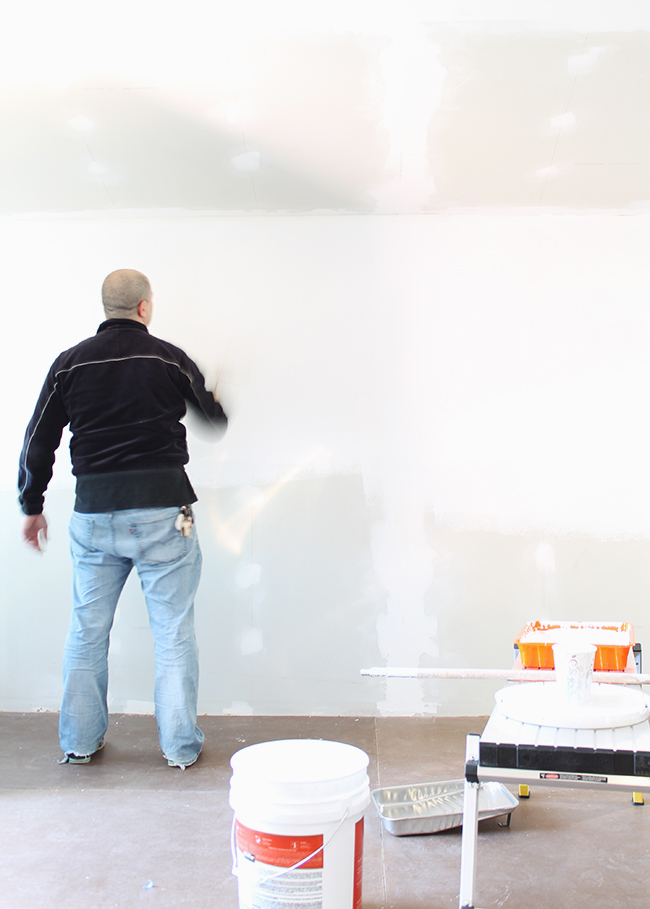 so like i said — the shelving was demoed, the space was insulated and drywalled, and we added that window i wanted as well as a solar tube (i now want to add one more…)
i hired gevork to come paint the space as well as hang the pendant lights and he was super responsive, friendly and knowledgeable. i am so stoked with how the space is looking!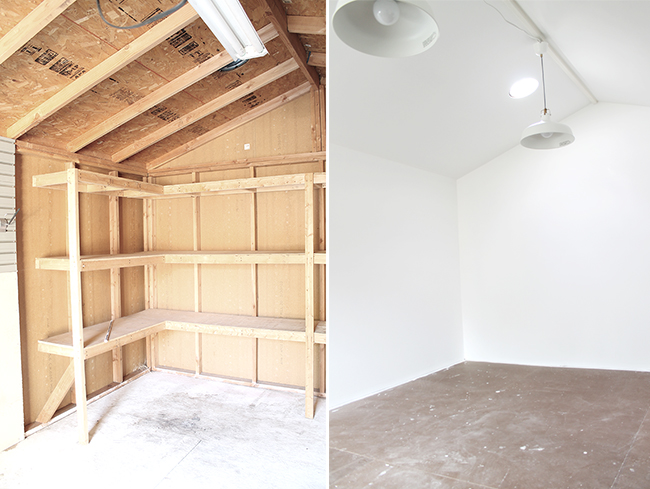 we still haven't done the flooring yet — it turns out linoleum doesn't come in pure white like i wanted, and it's way more money than i hoped it would be. i then was planning to have the MDF floors painted white, but it's going to be too much upkeep maybe. we're now considering epoxy or laminate, i will do a post once we've finished them.
i also had a door frame added and the tasker put in new hardware on the door — still need to fix up all the switch plates and build a desk – but it feels so close!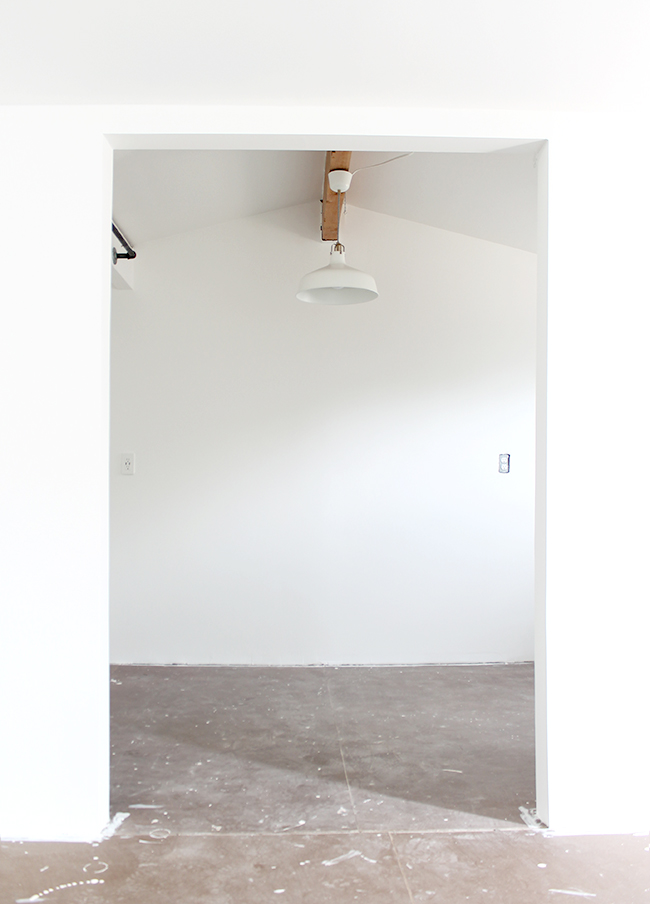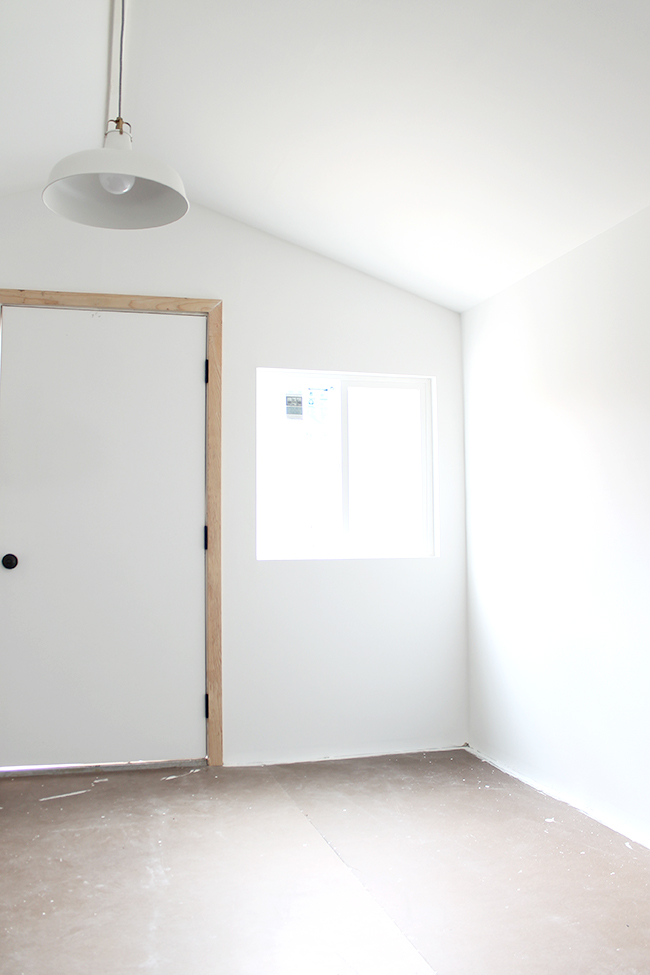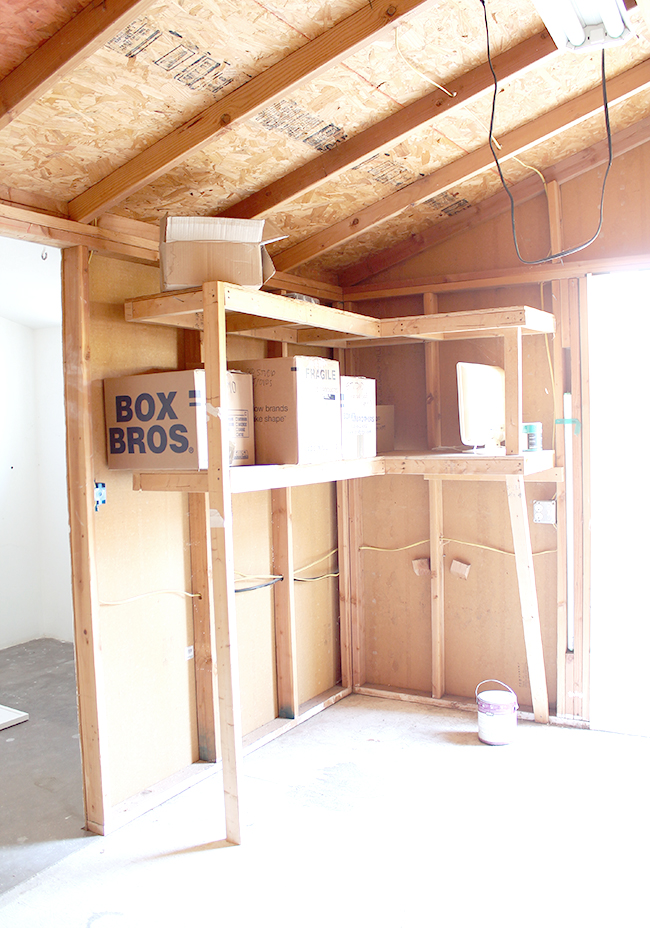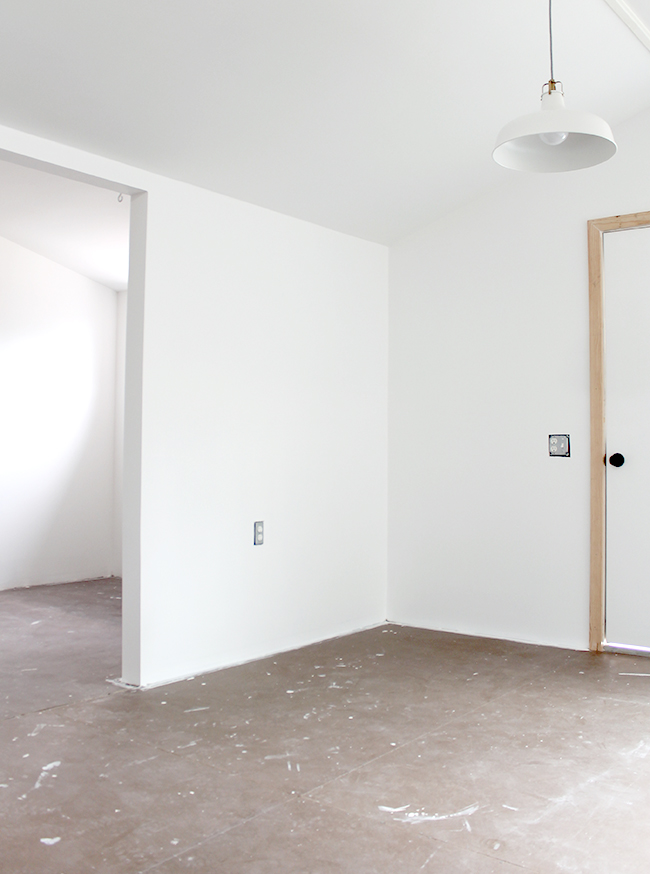 i am so stoked with how it's coming — and i'm really happy to have discovered TaskRabbit because i'm going to be using it all the time i'm sure. if you have last minute thinks to check off on your lists, or if you need a pet sitter for your upcoming trip, you can try it out and get $15 off any task between now and 1/15/2016 with code ALMOSTPERFECT.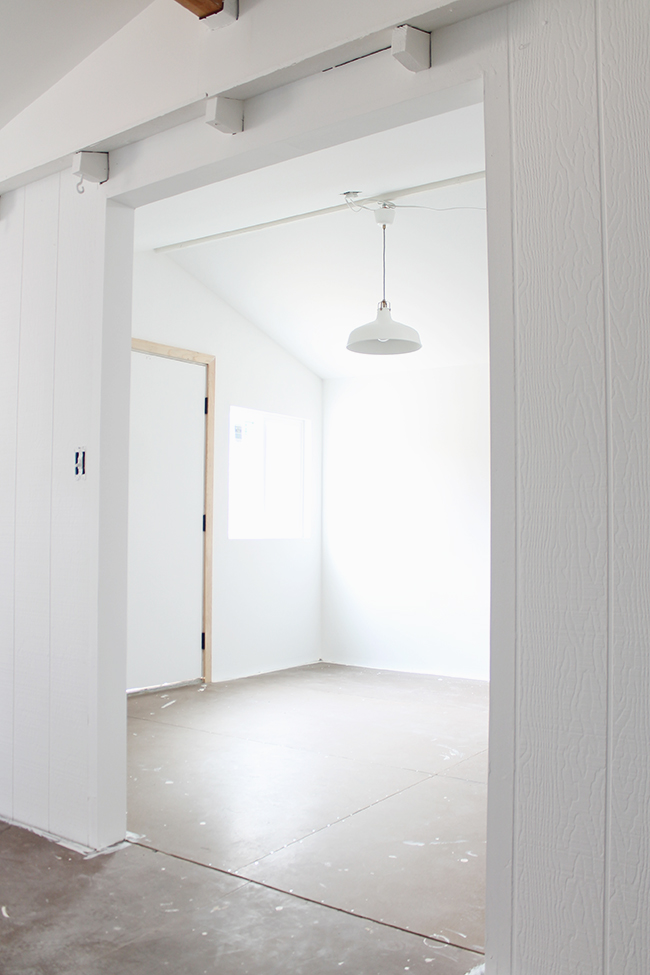 you like it?! any advice on the flooring or anything i shouldn't forget to add!? can't wait to share the big reveal with you guys, and like, with myself too.
---
THIS POST WAS SPONSORED BY TASKRABBIT. ALL OPINIONS ARE 100% MY OWN.