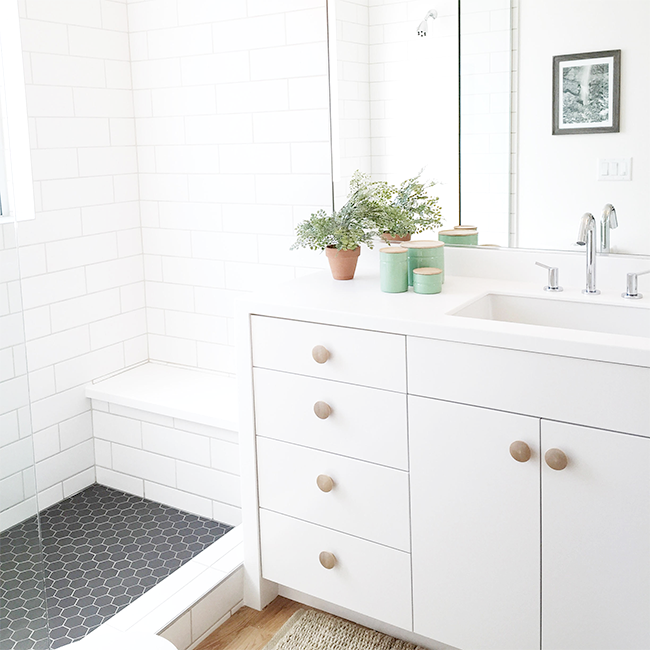 OH HI! sorry for the infrequent posts this week, and there might be some infrequency next week as my dad is coming into town today for MAH 30TH BURFDAY. my birthdays not actually until next week, but we're celebrating a little early so i am very excited for whatever's in store (i'll keep you posted because i actually don't know!)
we're also still maybe house hunting this weekend, last weekend we went and saw a bunch of reeeally cute flips (some we really can't even afford). we're still kind of in the process of deciding if we want to try to find something that needs a little less work or something cheaper that needs more work and how much we're gonna want to end up fixing ourselves realistically. the photo above is clearly a very cute and very expensive house that instead i'm just going to steal some design ideas from.
anyway – have a good weekend guys!
⋅ a beautiful DIY that has eeendless possibilities.
⋅ secrets for the haircut we basically all have.
⋅ need to print 52 of these stat.
⋅ this print is so in it's basically out.
⋅ i hope wes anderson reads a lot or else he's a real literary poser.
⋅ cute and easy, my kind of project!
⋅ so speaking of houses, this one is my idea of perfect.
⋅ edible flowers make everything look gorgeous. i should try some on my next big mac to see if that theory holds up.