dream house : the bathtub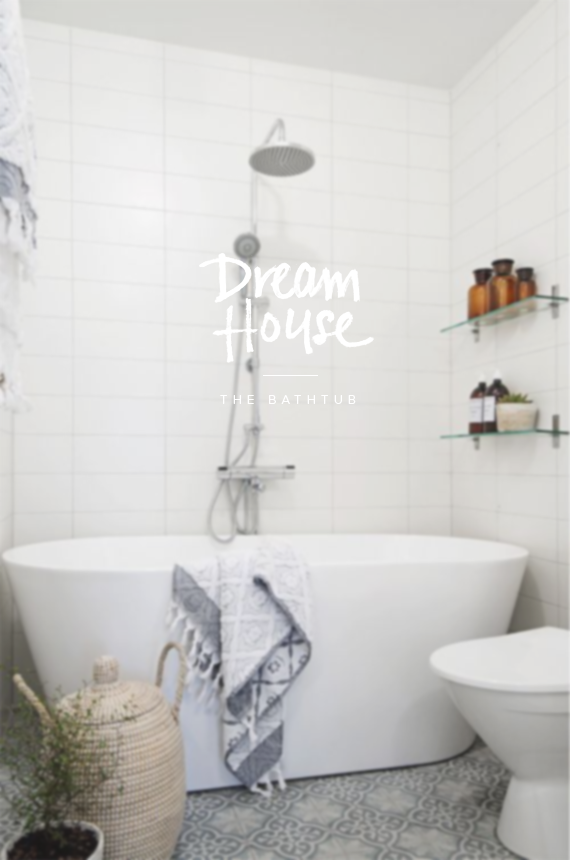 i'm sure for some of you, a bathtub just sounds like a given, but for someone who hasn't had one for years — that little corner of a bathroom where you can actually use all those bath soaks you got for christmas sounds so appealing.
we actually have a bathtub in our apartment, but we've been using it for storage almost ever since we moved in. right now it's housing all of our wedding gifts. before that it housed everything we wanted to sell in a yard sale. totally not trying to sound woe is me — we have to use our extra tub for storing nice things! but i'm just excited to maybe take a semi-annual bath ok?! also, we want babies, so i know the importance of bathtubs for real life and not just to use said gifted bath soaks too.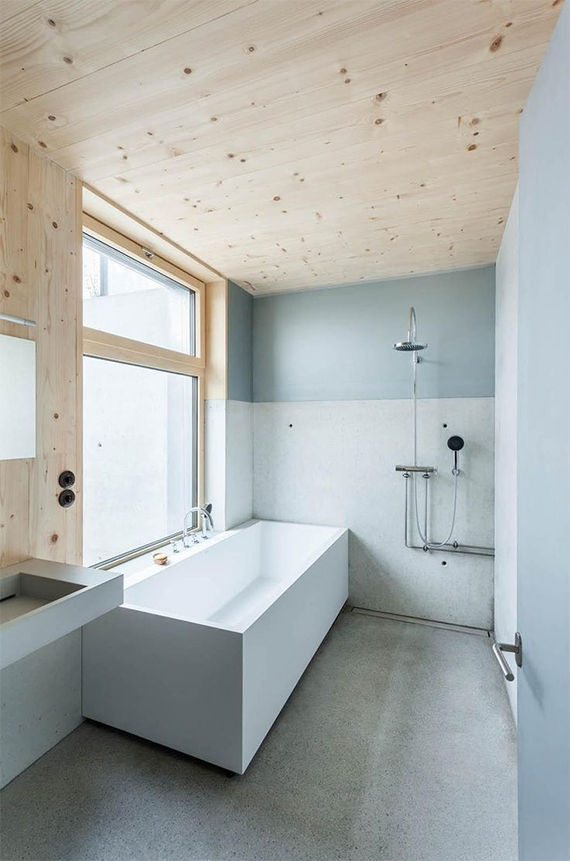 love the modern shape of this tub. [image]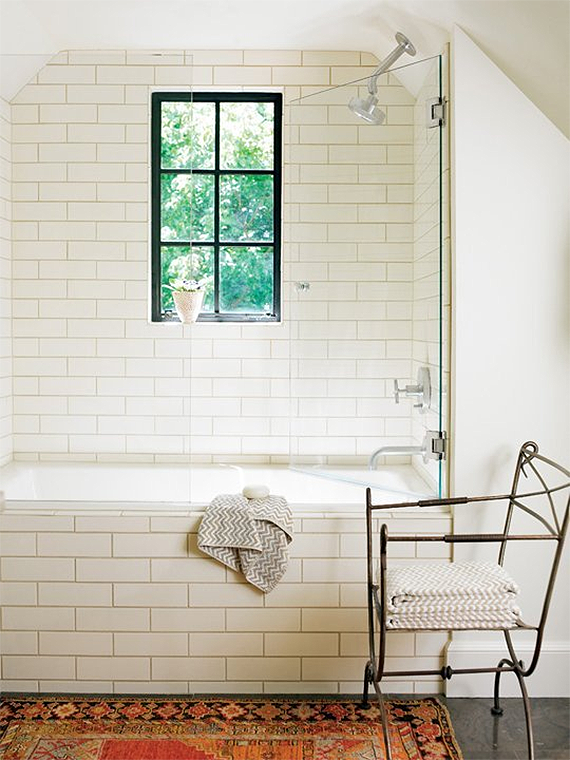 and love every detail of this one. [image]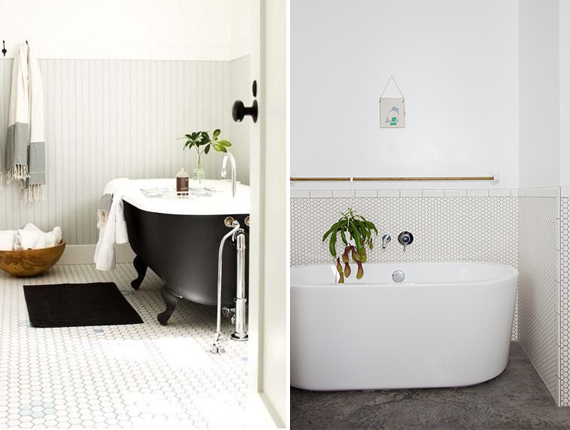 although i feel like i'd forget to water it, look how warm a little green makes the space. [left image / right image]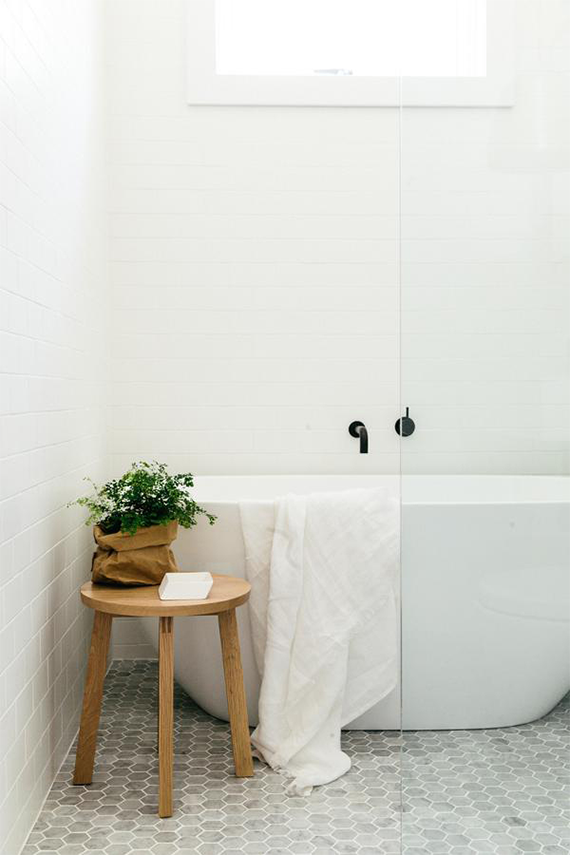 i have a real thing for this tub shape that i'm seeing everywhere lately. [image]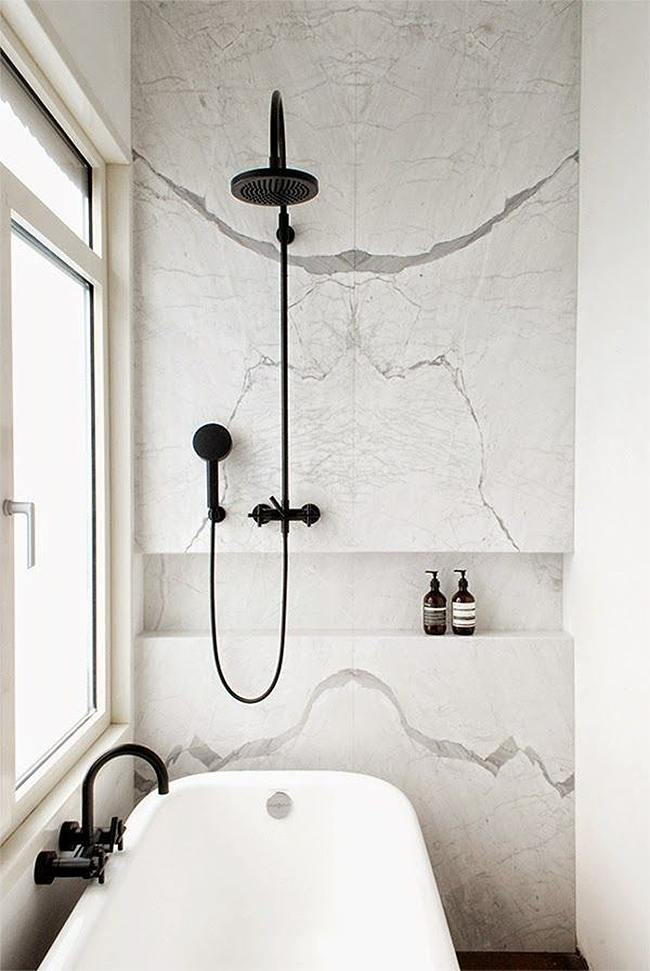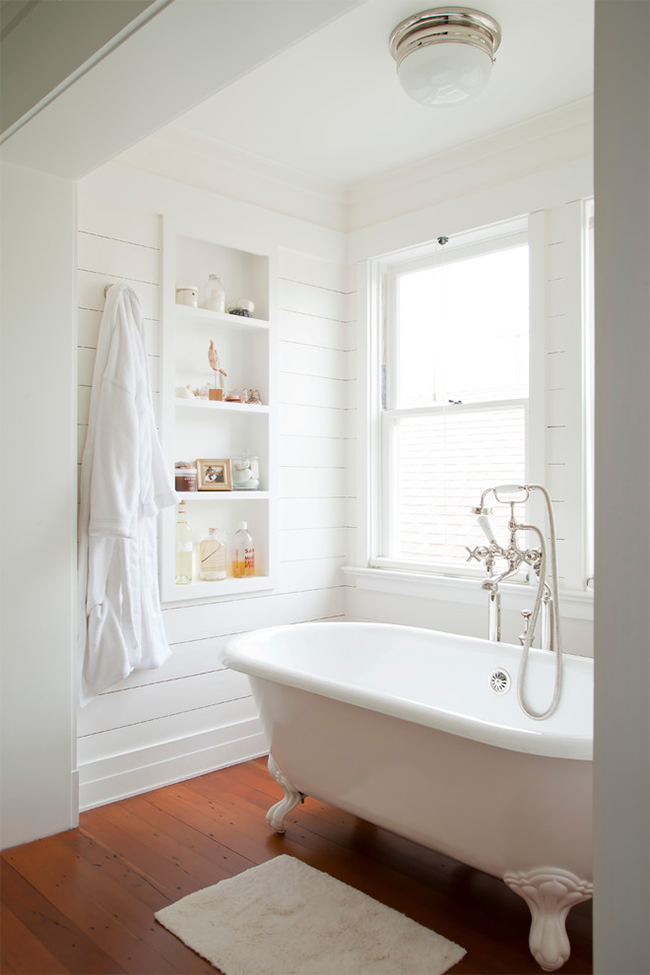 double swoon. [top image / bottom image]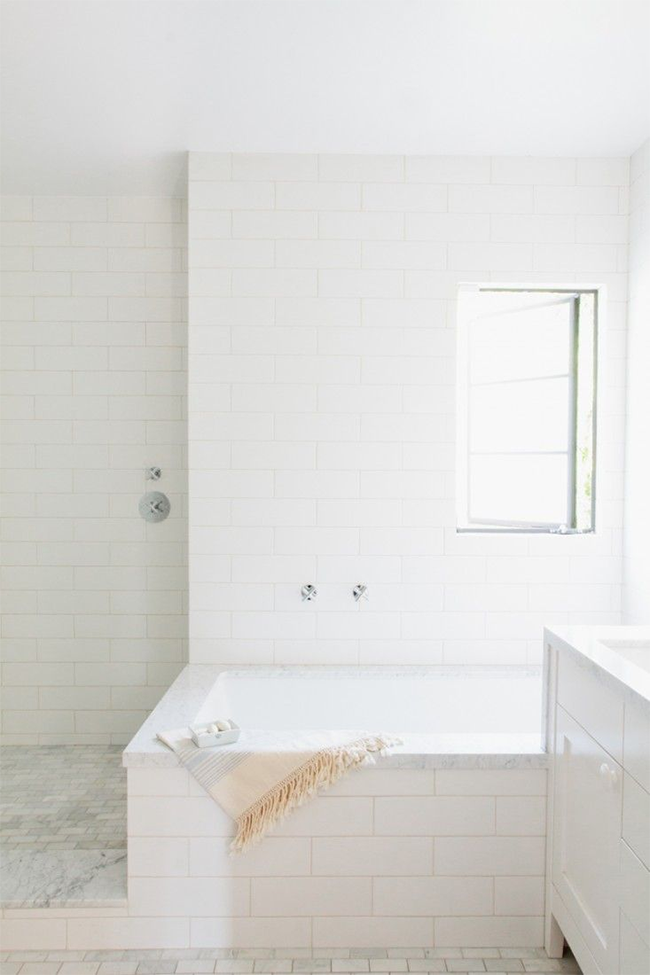 like, come on. i feel like i'd be so much more inspired to clean myself if this was where i did it. [image]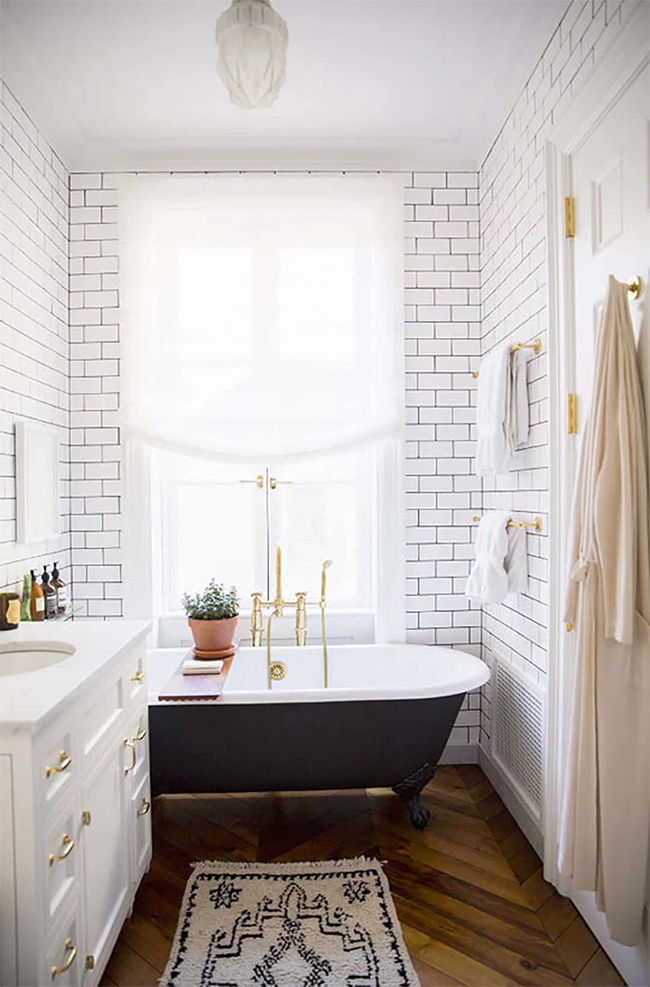 i'm not usually a huge fan of dark grout, but i am loving all the contrast in this perfect bathroom. [image]
so, you got a bathtub? do you use it or does it just look pretty?